Do you want to look cute even when the temperature goes below the freezing point? Then, you've landed in the right place. Yes, there are endless outfit possibilities that come with wintertime – the jackets, the sweaters, the coats, the blazers, the boots and the ultimate scarf tying ideas. Plus, it's a season of layering which means it's a golden opportunity for you to wear more of your favorite pieces at once. Sometimes, when temperatures drop, it's hard to focus on other things than just staying warm. So, this year too if you find yourself reaching for the same sweaters and coats, don't worry – we present our fresh new collection of hot winter coat outfit ideas for cold days. These ideas will not only keep you toasty warm but also gives you're the most stylish look. Also, here we are giving you some Adorable Winter Outfits With Sneaker. Now, what are you waiting for? Pull your favorite boots out from the back of your closet that has been sitting there from the past six months and go shopping for your favorite coat that you'll love wearing everywhere.
Hot Winter Coat Outfit Ideas For Cold Days
Graphic Coat And Black Jeans!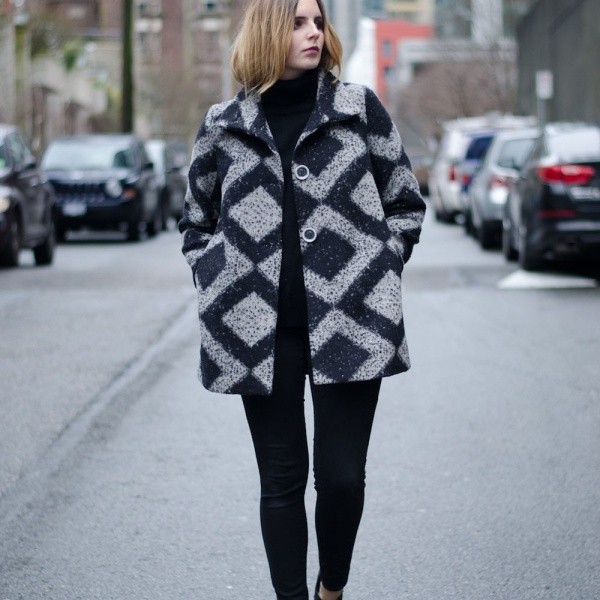 Fashion-forward girls love colder weather because dressing for a party or any other event becomes easy. If you want to look effortlessly chic this winter, a graphic coat worn over a streamlined outfit of black jeans and black turtleneck makes a statement. Make sure the accessories you choose are black too, including a cute wool cap.
Simple Wrap Coat!
It's extremely warm and easy to combine with other winter pieces! Breathe some fresh life into your cozy wrap coat – half opened and tied – by styling it with your favorite distressed jeans or crop trousers.
Pastel Coat And Jeans!
Long coats are a popular fashion accessory for women in winter as they are great for wrapping yourself when the cold wind blows. When looking for a sophisticated hot winter coat outfit idea for cold days that you can wear to work or for evening coffee with friends, layer a long pastel coat overcropped ankle jeans for a pretty look.
Black Jeans And Faux Fur Coat!
This year, catch the rainbow by jumping on winter's hottest coat trend. Stop your search for a   perfect girly outfit in winter by investing in a faux fur coat. Pair it with your favorite black jeans and cotton top outfit that instantly upgrades your winter look and keeps you warm throughout the weekend. Here we are present some Ways To Wear A Maxi Dress In Winter.
Plaid Coat And Jeans!
If you're wondering why girls go mad about plaid in winters, we're here to answer you! Plaid coats are one such piece in winters that you can undoubtedly wear over all your outfits and are always a winning choice when we talk about hot winter coat outfit ideas for cold days.
Leopard Coat With Cropped Jeans!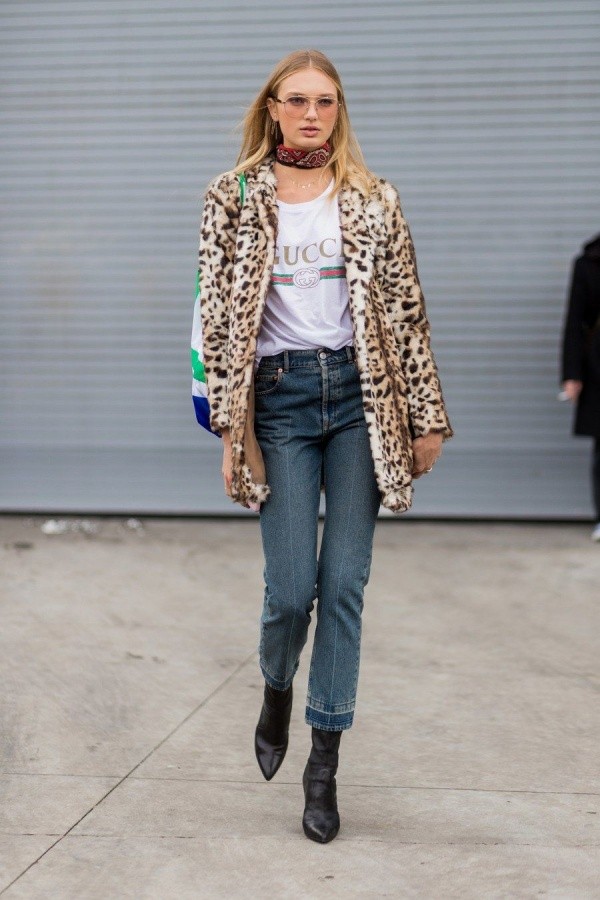 Sometimes, it's good not to think about this print much. A leopard coat pairs well with cropped jeans and ankle boots for a hot winter look. Complete the look, by adding a sturdy bag and wearable flat loafers.
Puffer Coat And Leggings!
Do you want to create a warm, cozy, stylish outfit for casual days and weekends? Then you need to set all your attention to various puffer coats. You can pair a black puffer coat with your go-to black leggings to create a chic winter outfit.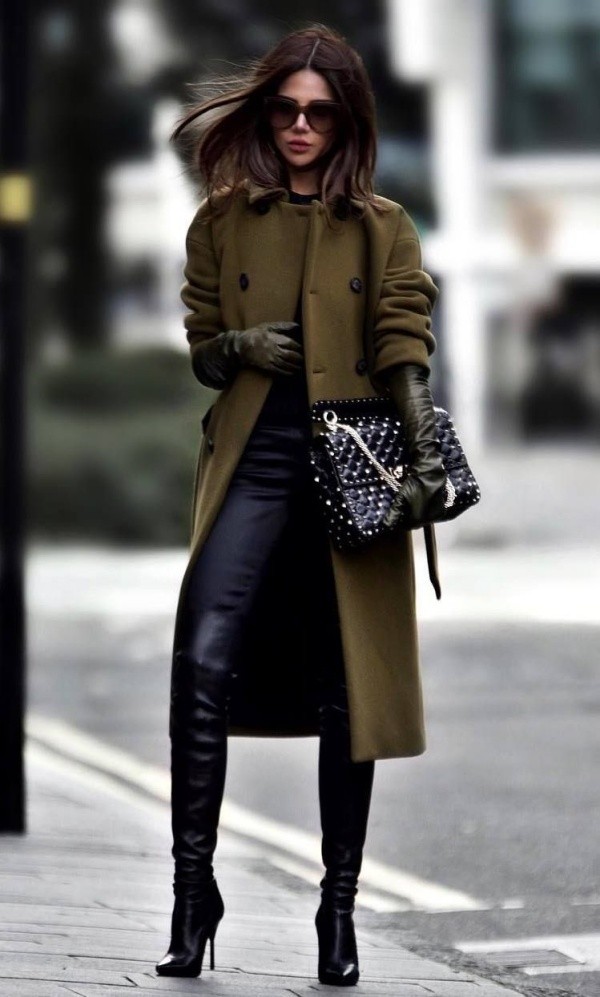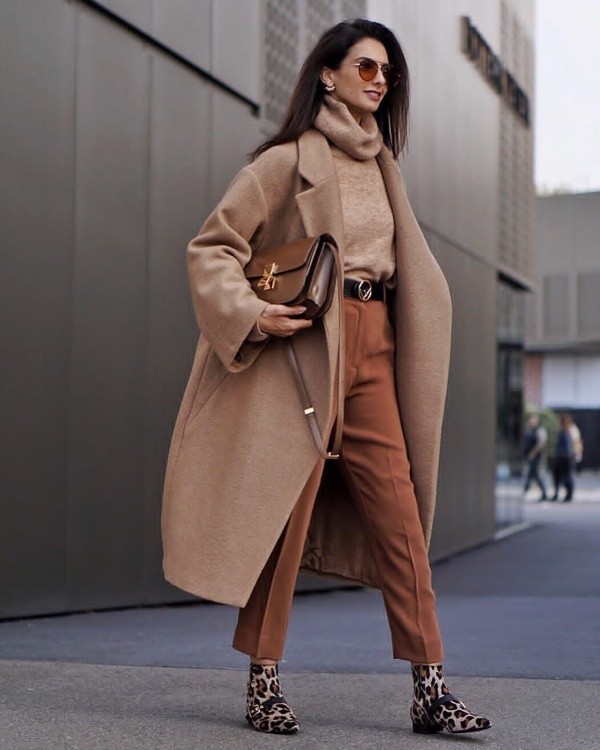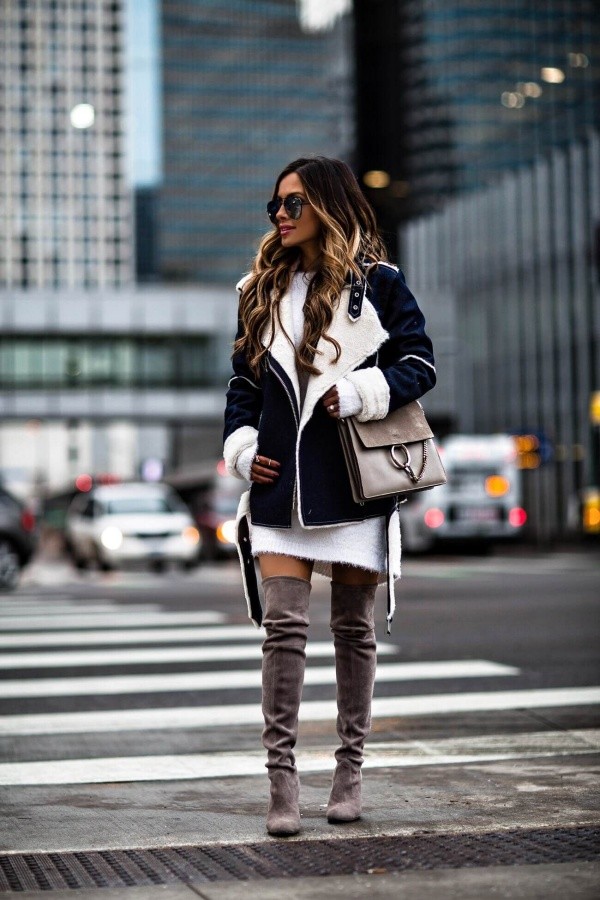 Biting the cold is worth it with these hot winter coat outfit ideas for cold days. In other words, winter is the perfect time to experiment with your style, you learn how to mix and match trends in a way that feels just right even when the weather is extremely cold outside. Also, take a look at these Beautiful Autumn Winter Fashion Trends. I feel that life can't get any better, why? Because coats are the best thing to keep you warm during the cold season.