Gals, I think we all agree to this point that a stylish pair of sneakers paired with winter outfits are always on the must-have list. Sneakers go with almost everything and are an undeniably essential wardrobe item. Besides being breathable, very functional and comfortable – they will help you to freshen up your winter outfit. In winters, we usually need clothes to cover our body, but that doesn't mean you can't look stylish and classy. So, it's time to have some amazing fun with your winter wardrobe. This winter season, if you are looking for best ways on how to wear your adorable winter outfits with sneaker – we've compiled a few inspired combinations that are simply creative, stylish, uncomplicated and easy to copy. What's more? These ideas will instantly switch things up and you will learn how to make great outfits no matter wherever you go. Don't miss out our ultimate collection, have a look! Also, Here we present some Ways To Wear Sneakers in Work Routines. Have a look: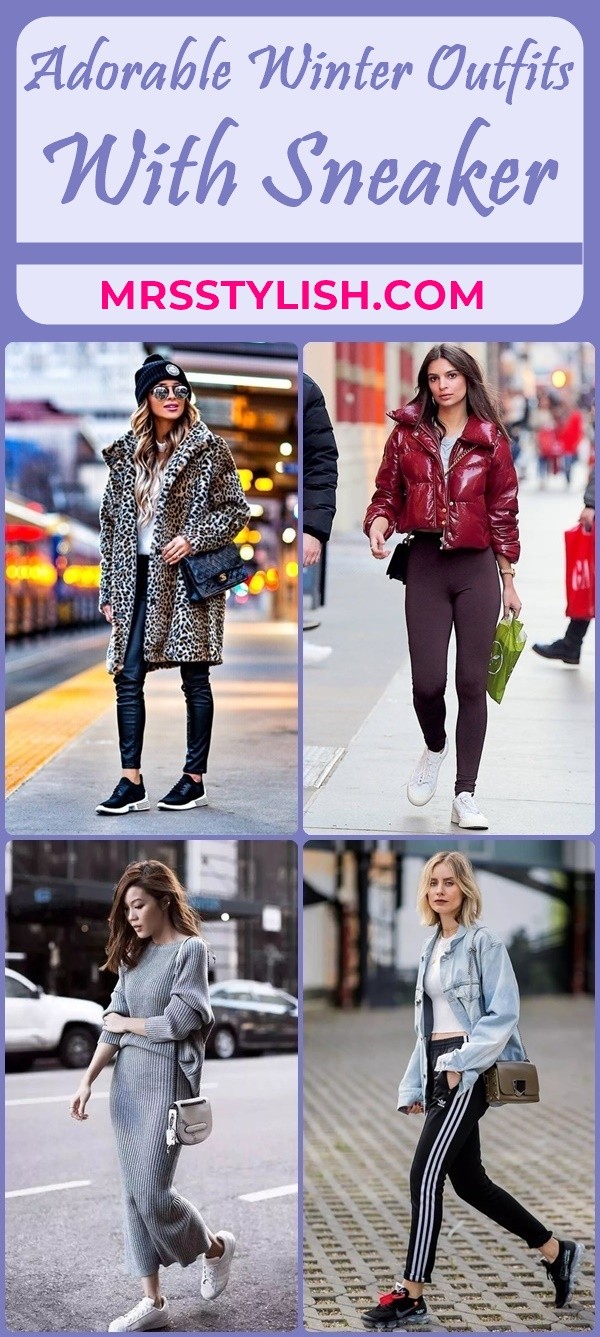 Adorable Winter Outfits With Sneaker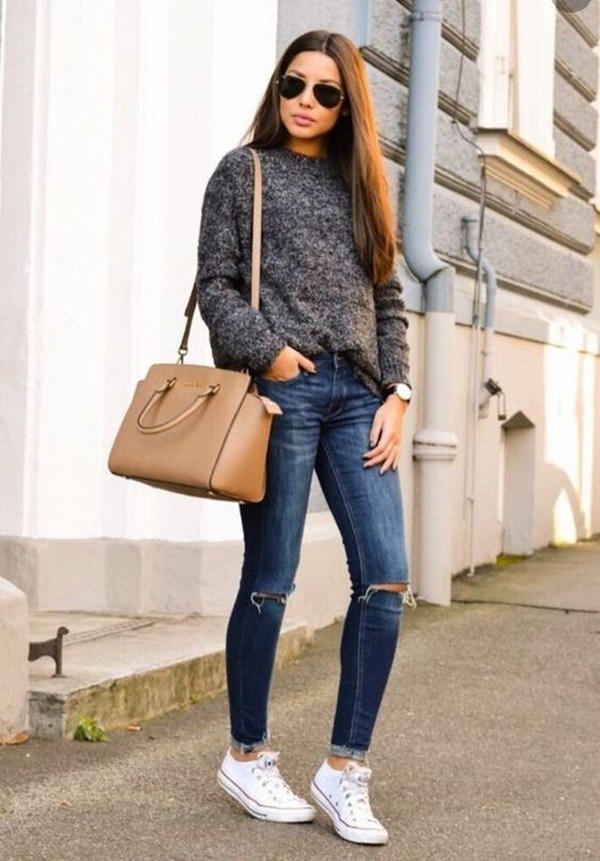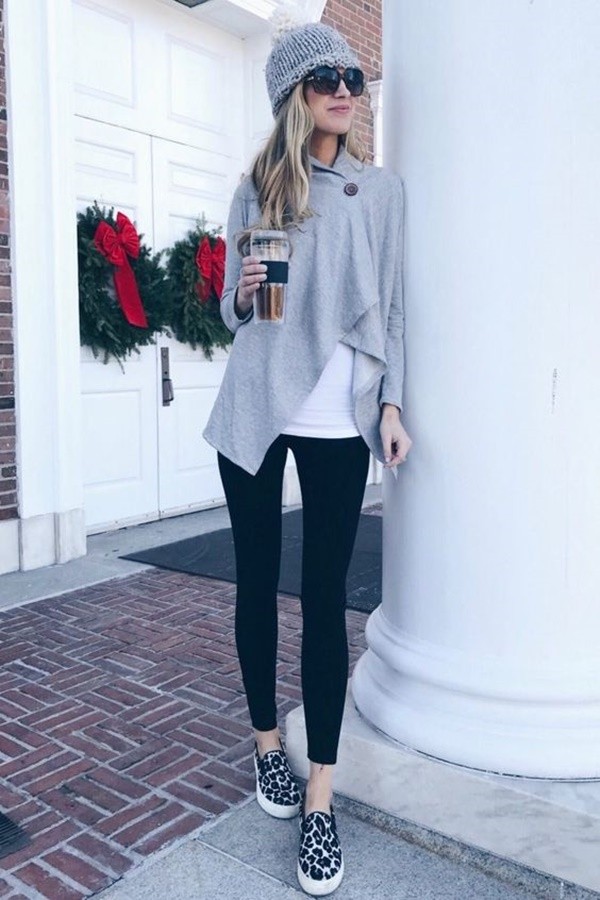 Leopard Coat With Sneakers!
Yup, leopard coat is the favorite wardrobe staple in winters. Layering an animal print coat over the chic long-sleeved blouse and black jeans is a superb way to make sure your statement outwear looks outstanding. Nothing beats a mesmerizing style, pair it with a comfortable pair of sneakers to add class and beauty to your leopard coat.
Puffer Jackets With Sneakers!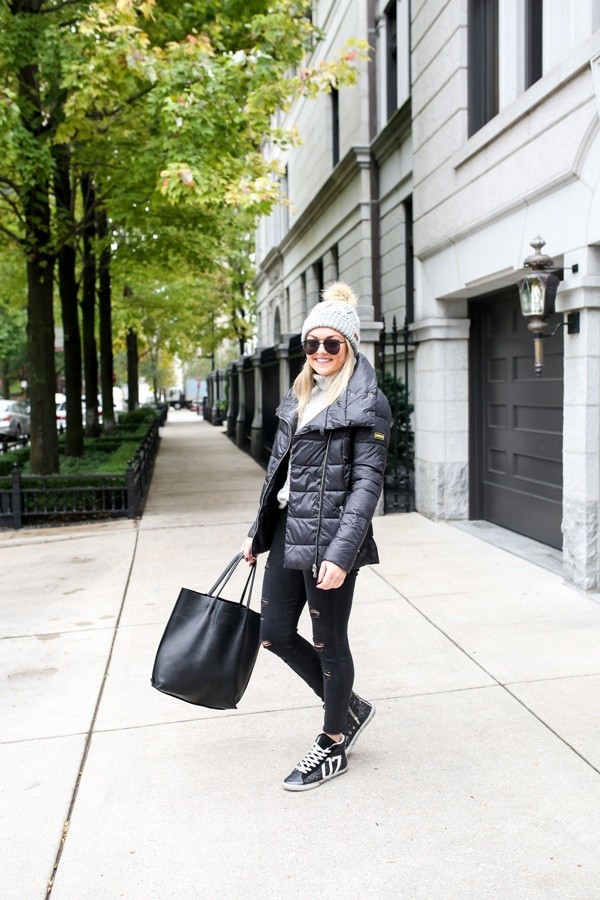 Are you searching for a perfect outfit when it comes to adorable winter outfits with a sneaker? Puffer jackets will prove to be a life-saver for you in winter. Try styling a black puffy coat with the cute brown beanie and pair them with white sneakers that simply rock your outfit.
Faux Fur Coat With White Sneakers!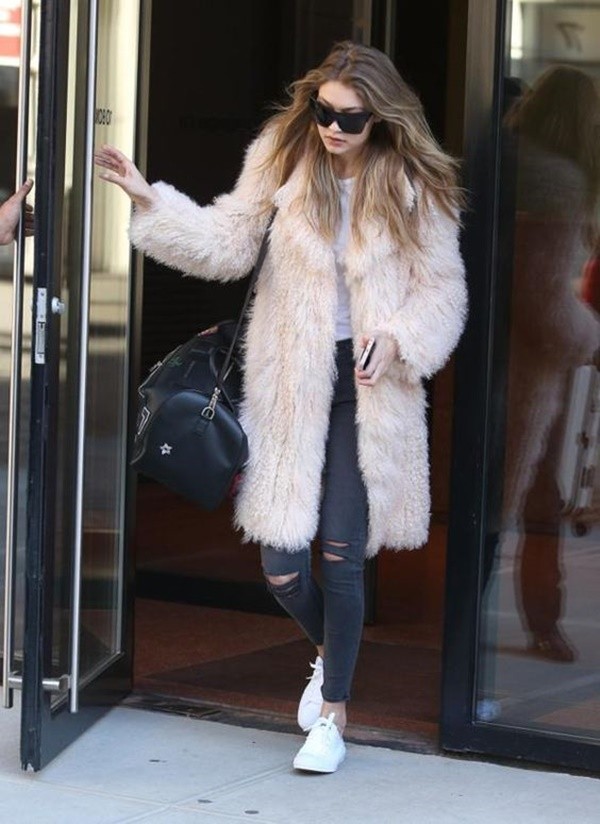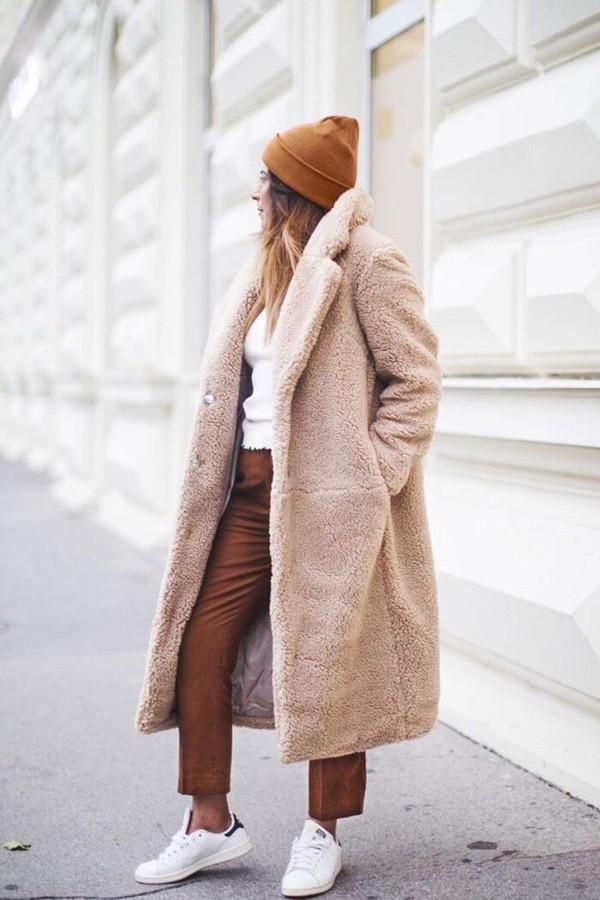 A black-colored fur coat with a plain top and light blue jeans will look flawless with your favorite pair of white sneakers. Plus, a bold colored faux fur coat is the perfect staple to survive the dropping temperatures and sneakers will keep your feet warm on the chilliest days. Also, take a look at these Cute Winter Outfits Ideas For Teens.
Denim Skirt And Sneakers!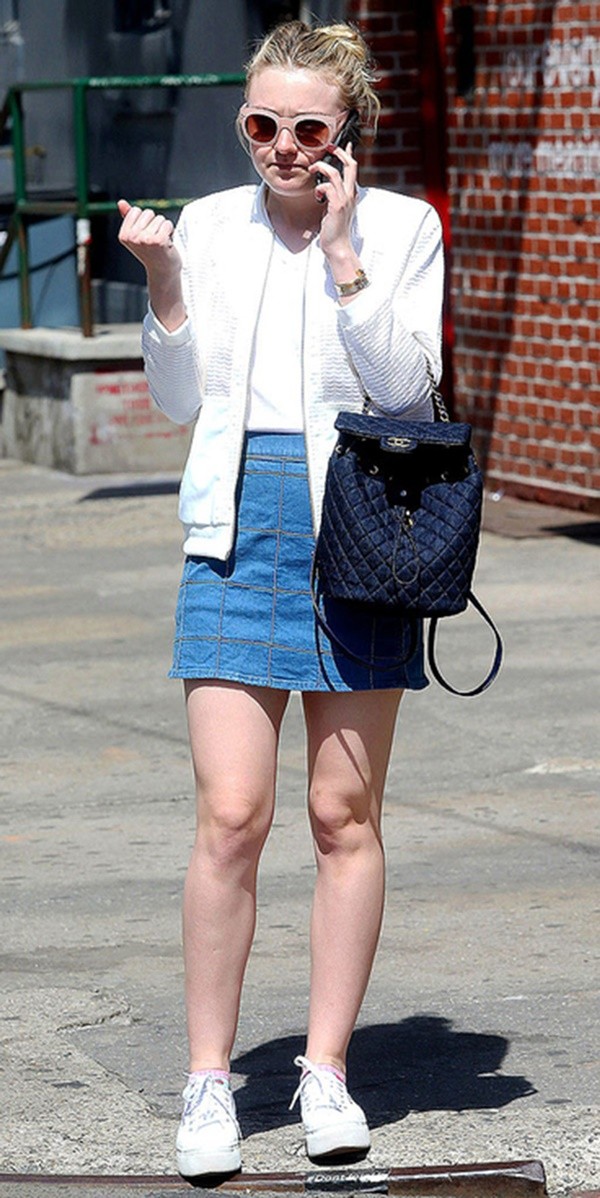 Fashion-forward gals! It's time to ditch your old cowboy boots for more comfortable white sneakers look. A simple two-piece top matched with denim skirt suits best with a comfortable pair of sneakers.
Black Track Pants With Sneakers!
Are you fond of a balanced and a composed look? So, choose clothes with darker shade and shoes having a whiter tone. Pairing black track pants with long cream tailored coat and white sneak is something you can add to your winter wardrobe. Keep your hair straight and you will look perfect!
Graphic Tee With Blue Jeans!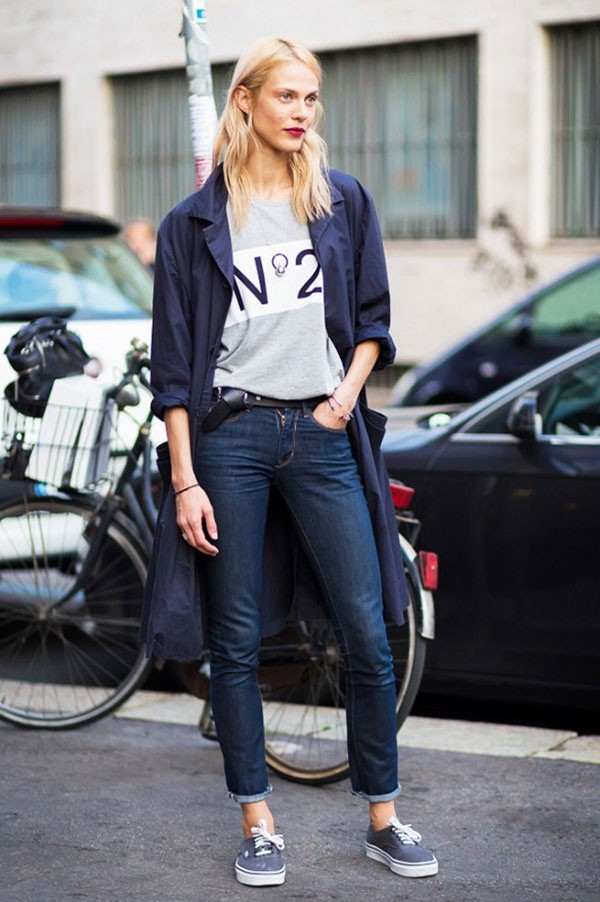 To keep your look casual, try this adorable winter outfit with the sneaker. Graphic t-shirts paired with a pair of simple jeans and white sneakers are perfect for the day when you don't want to put an extra effort into deciding an outfit. Give your hair a messy bun look to keep the style chic yet simple. Here we have some ways to wear a maxi dress in winter.
Turtleneck Sweater With White Pants!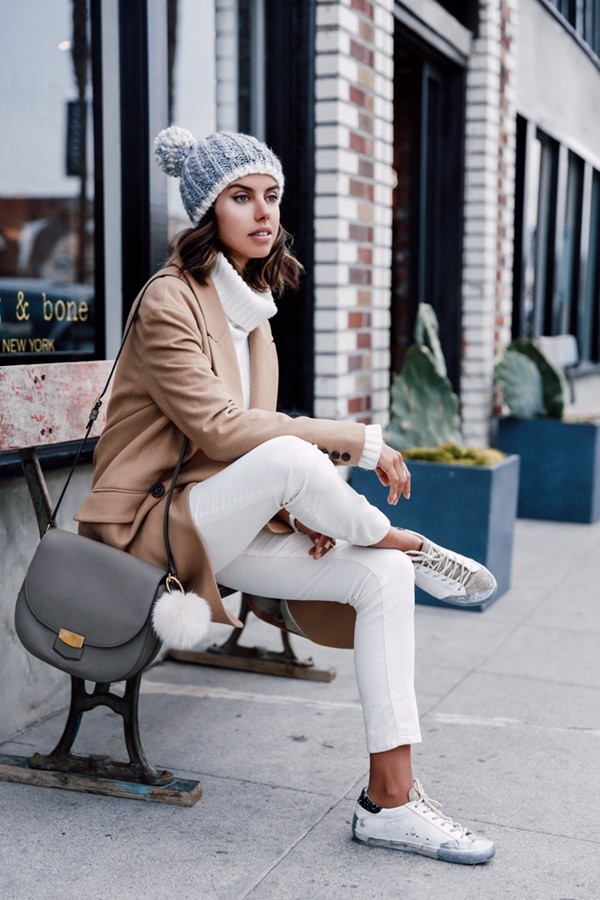 Looking for a cute winter dress, then try a warm turtleneck sweater. Pair it with white pants and finish your look by adding sneakers to it. Plus, tie your hair into a high bun and you are ready for going out.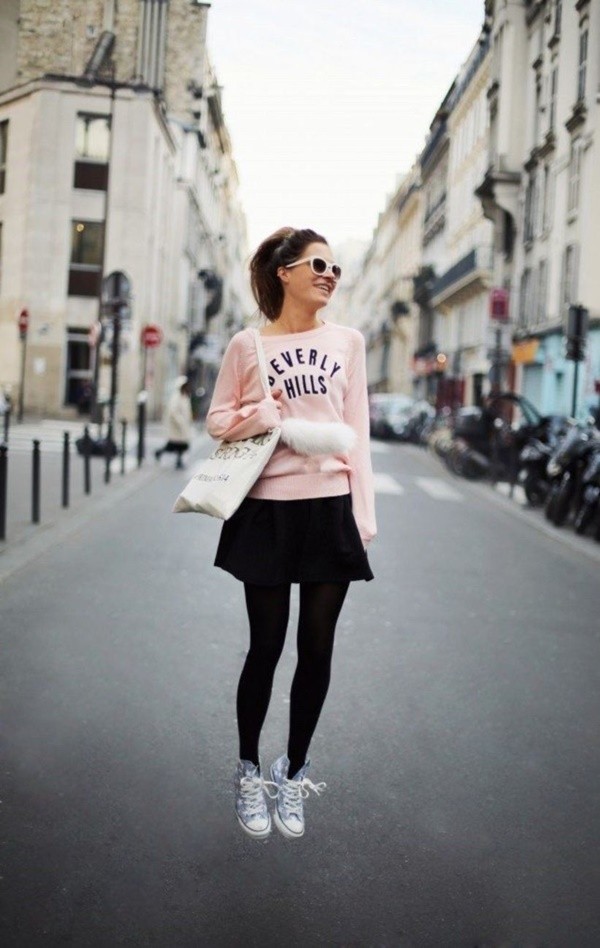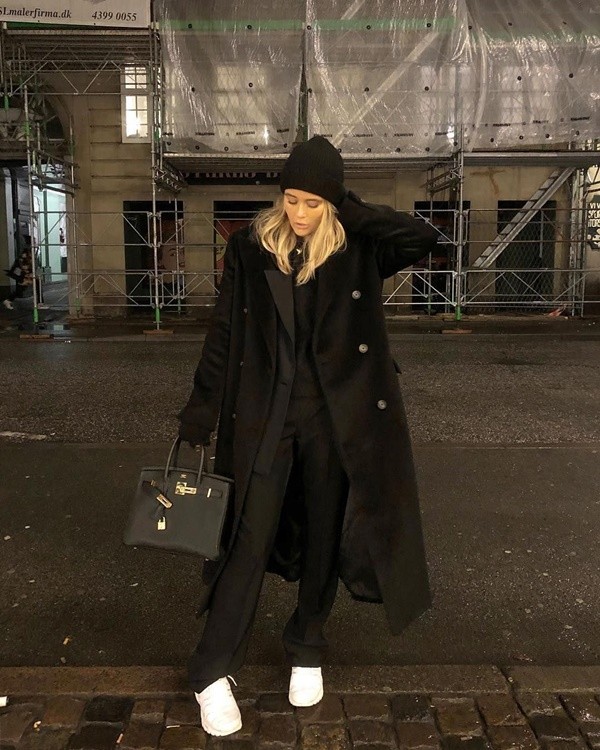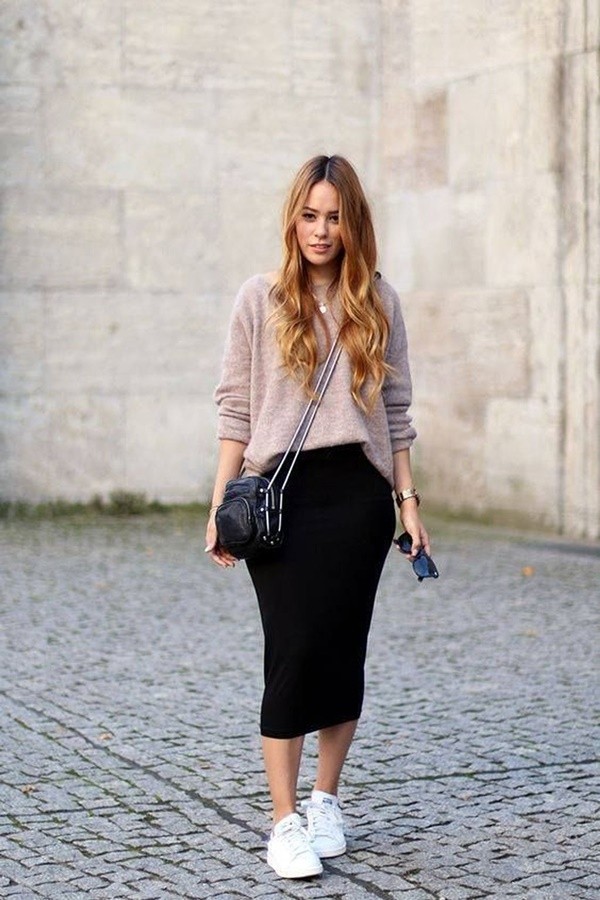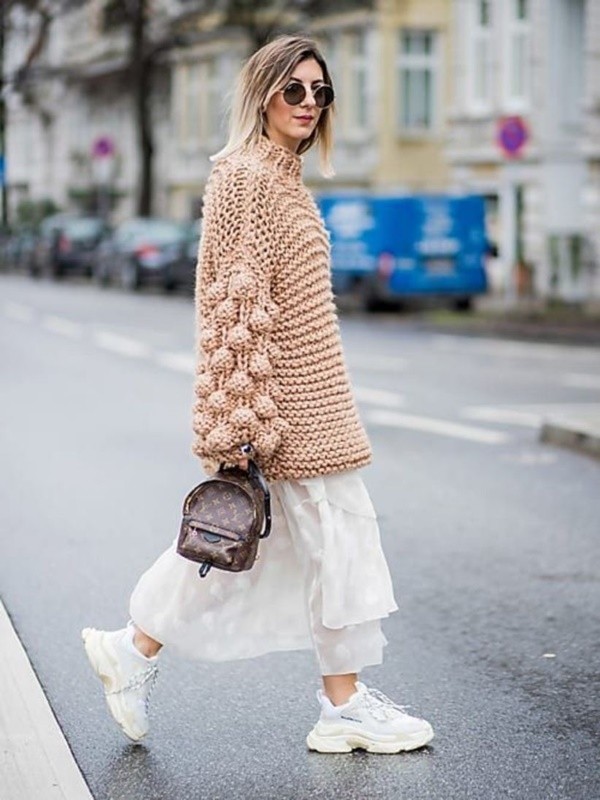 These adorable winter outfits with sneaker are approved trend that will make you look instantly chic and feel comfortable. What you'll love the most is that this trend isn't slowing down or going anywhere. Well, that's true – there are so many styles of shoes to go with winter outfits, but none so matches the cuteness of a good pair of sneakers. Remember, investing in a good pair of sneakers is always a good choice to have that added luxury of comfort along with style. And, we hope your search for top fashion ideas on how to dress smartly in sneakers when it's cold outside ends here. Also, here are some professional yet simple office outfit ideas for this winter you can try out.