We all know fingers are among the most exposed parts of the human body. Therefore, finger tattoos are becoming quite popular these days. Finger provides a wonderful way of wearing tattoos and when tiny finger designs are placed on top of the finger they look like a real ring. Even some cute designs can also be placed right in between the fingers. Tattoo enthusiasts! If you're looking for minimalist tattoo designs to get engraved on your body, then in this post we present our ultimate collection of small and cute finger tattoo designs and ideas for your inspiration. Besides this, you will find out the actual meaning of these tattoos in this guide. Also, here we are giving you some Cute Thoughtful and Beautiful Feminist Tattoos. Small tattoos for fingers that can be used to express inner feelings, beliefs, freedom, happiness, and birth. These tiny patterns or designs are cool, trendy and express a certain level of intricacy which is adorable. Take a look at few ideas to make your deciding process easier –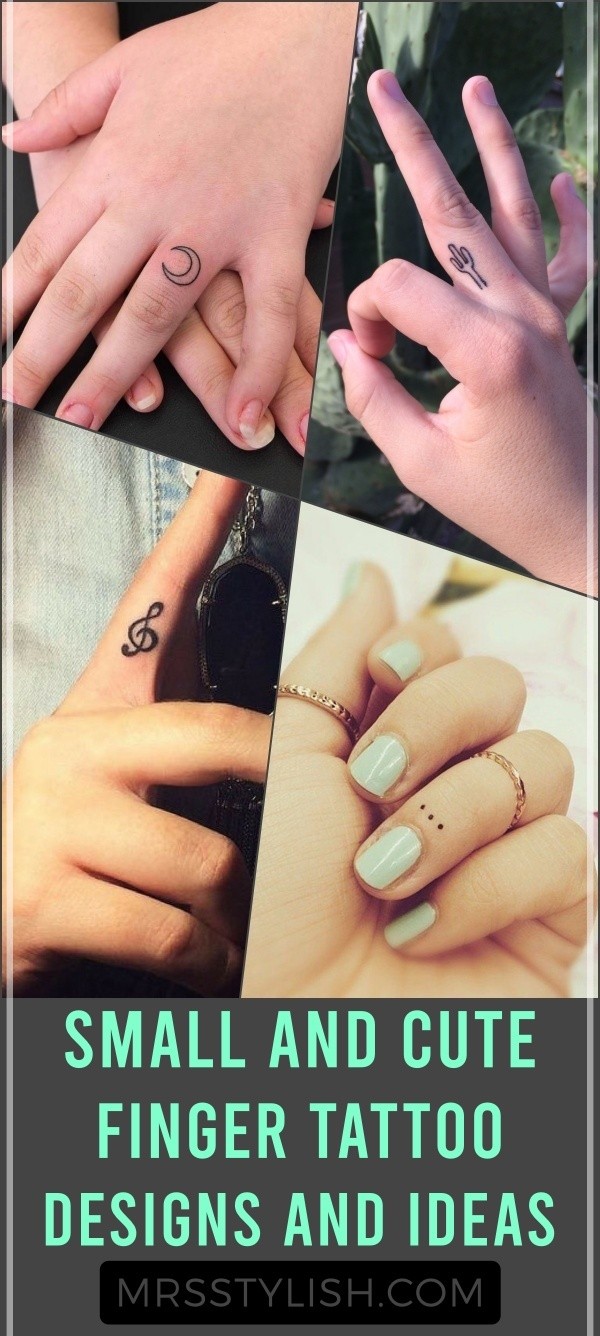 Small and Cute Finger Tattoo Designs and Ideas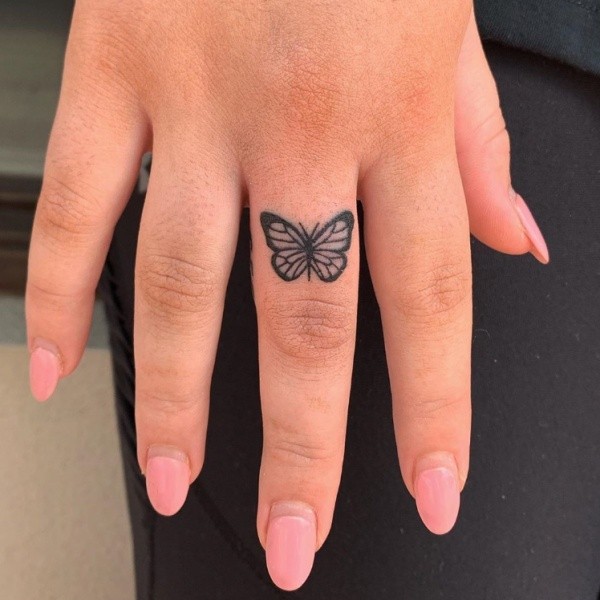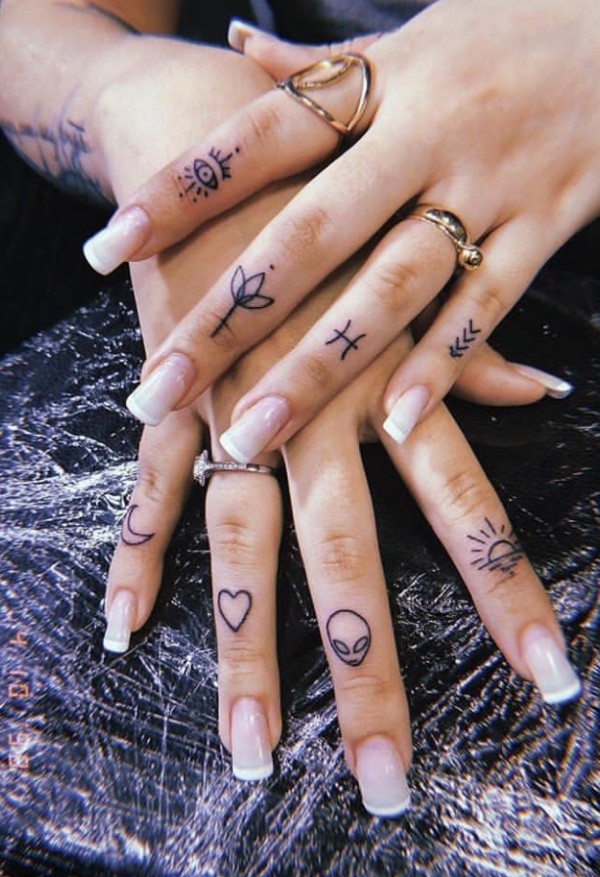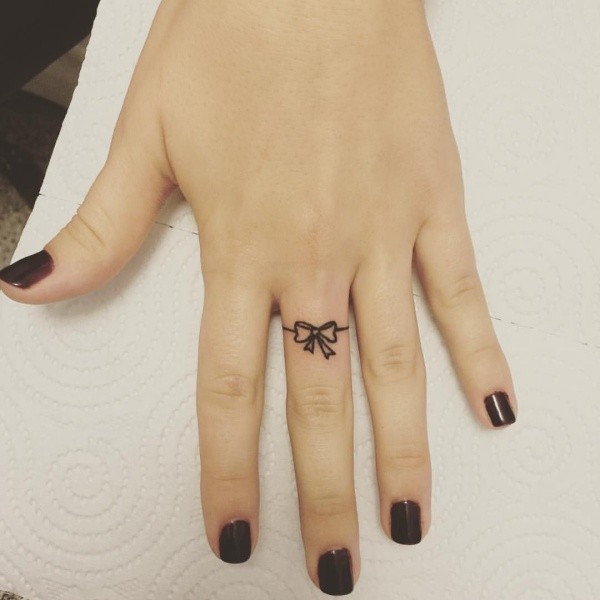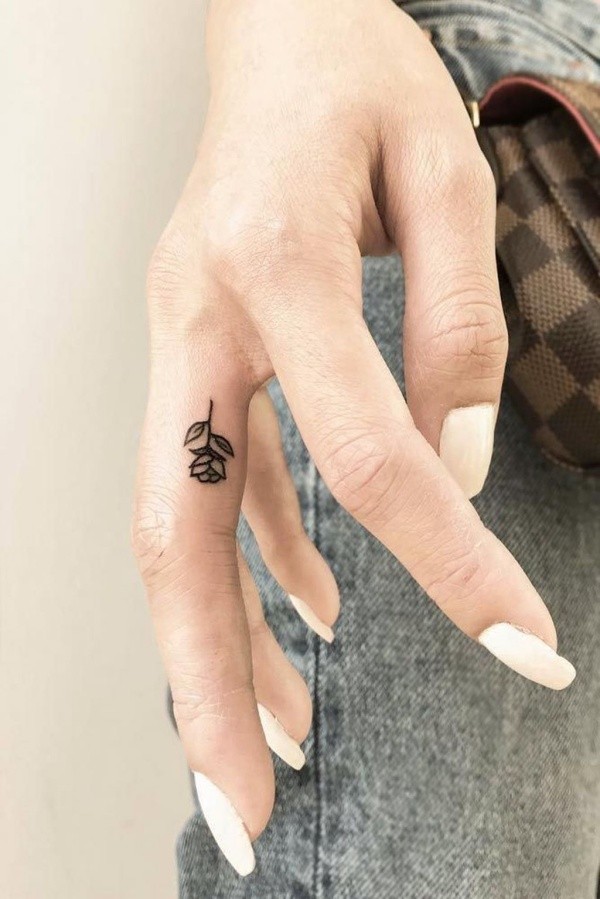 Triple Dot Design!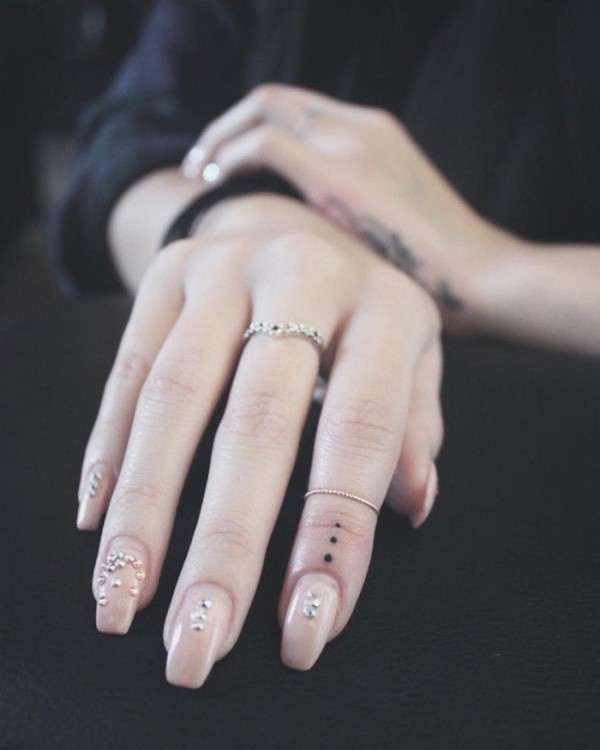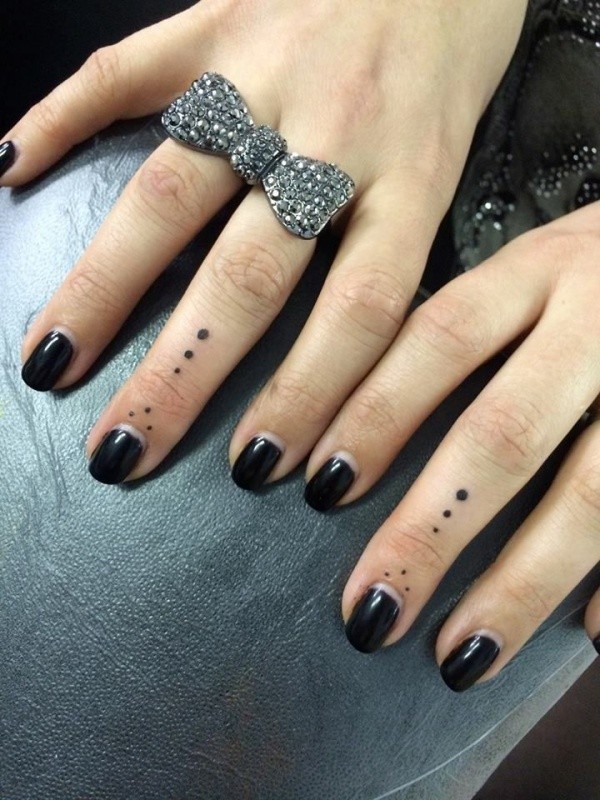 When looking for meaningful small tattoo designs, the triple dot design is the best choice. The tattoo comprises of three dots which can be arranged in a triangular shape on your fingers. Many people consider triple-dot tattoo as an ellipsis tattoo which symbolizes something unfinished or a slow change of thought.           
Ancient Signs!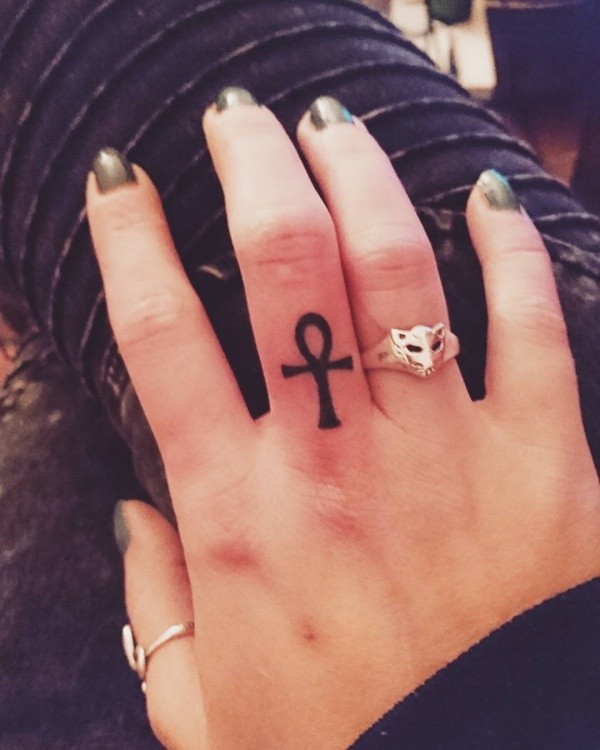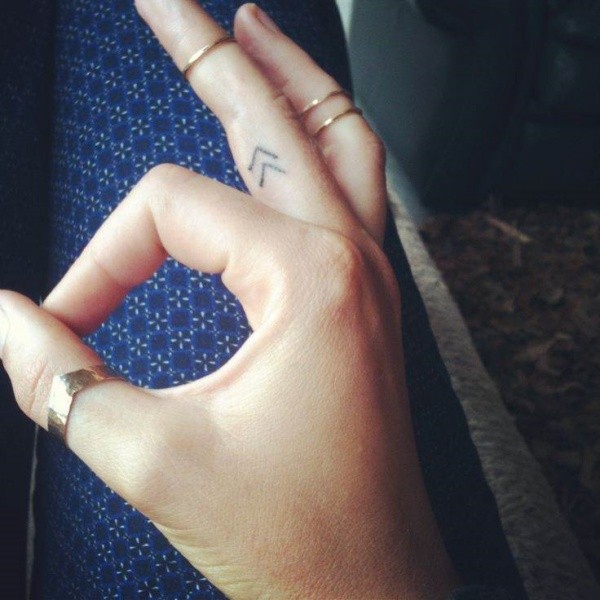 This is surely one of the famous small and cute finger tattoo designs and ideas you have ever seen. The color black is prominent in ancient tattoo designs. The inverted V-patterns along with parallel lines and even small dots present in these ancient designs have god visual appearance. Also, take a look at these Bold Illustrations Blackwork Tattoos.
Gypsy Finger Tattoo!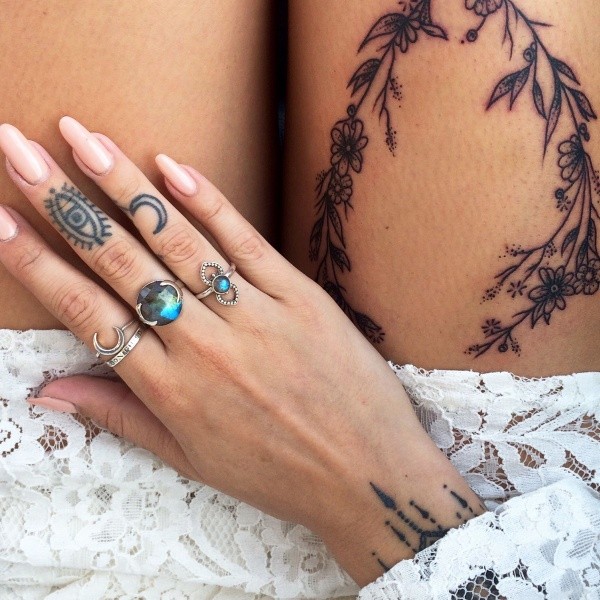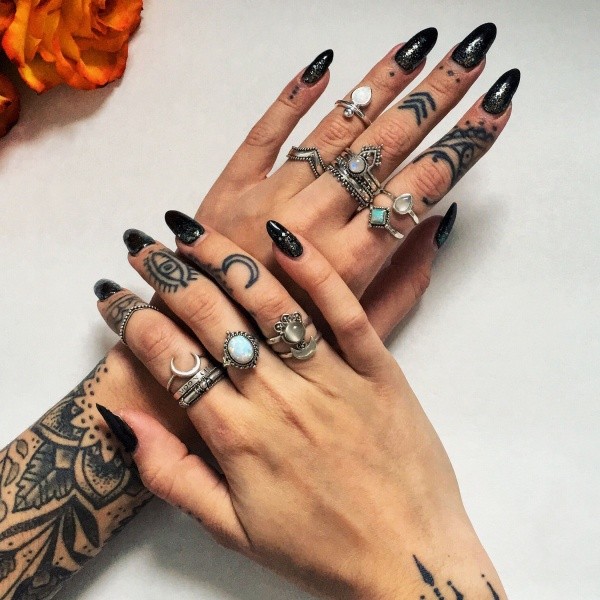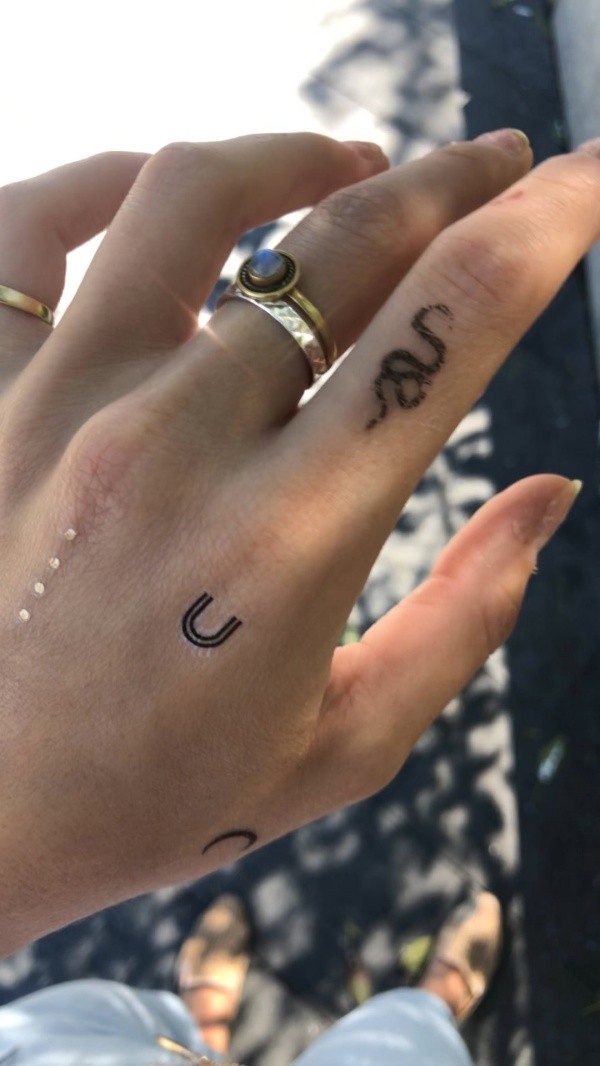 Gypsy design is both feminine and gentle! If you're looking for a girly finger tattoo, a gypsy tattoo design can easily be formed using many patterns. Plus, the tattoo includes numerous elements like black dots or a spiked pattern that can effectively be inked close to the finger bone joint or near the nail area.
Love Arrow Design!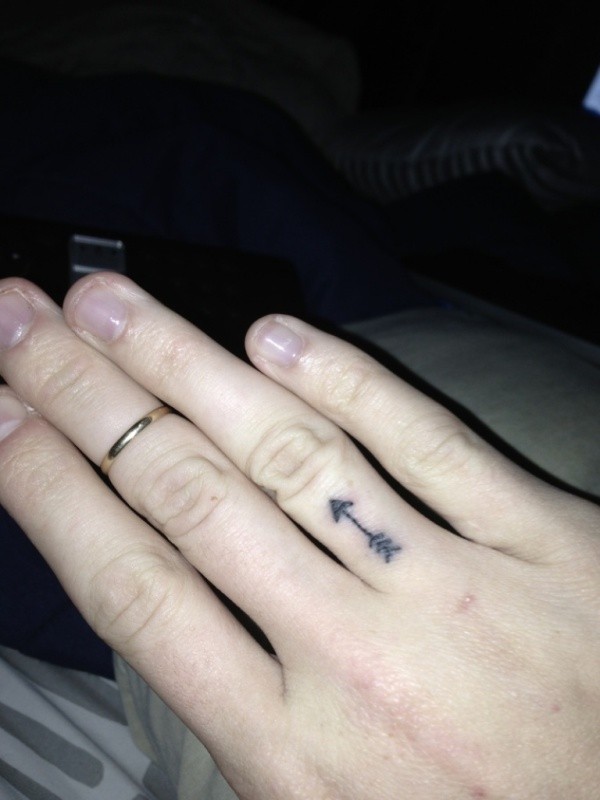 Want a small arrow design? The finger is the most appropriate spot to show off your art and a good choice for first-timers. Arrow type tattoos are worldwide popular and highly attractive because the center of the arrow reflects an eye-like pattern. This tattoo idea can also be combined with lots of adornments for an impressive appearance.
Ocean Wave Tattoo!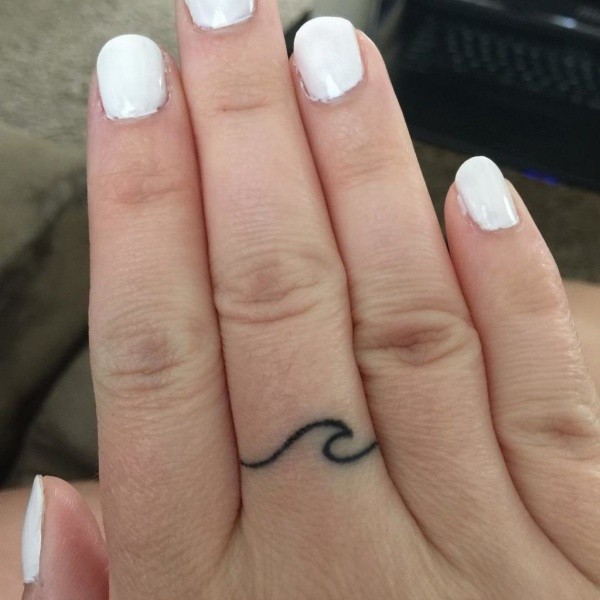 Waves are one of the most beautiful images in the world. If you want something less realistic on the inner side of your middle fingers, then ocean wave tattoo is a wonderful choice. The use of the color black for an outline would enhance the look of this tattoo. Here we have some Cute Small Tattoo Designs for Girls.
A Semi-Colon!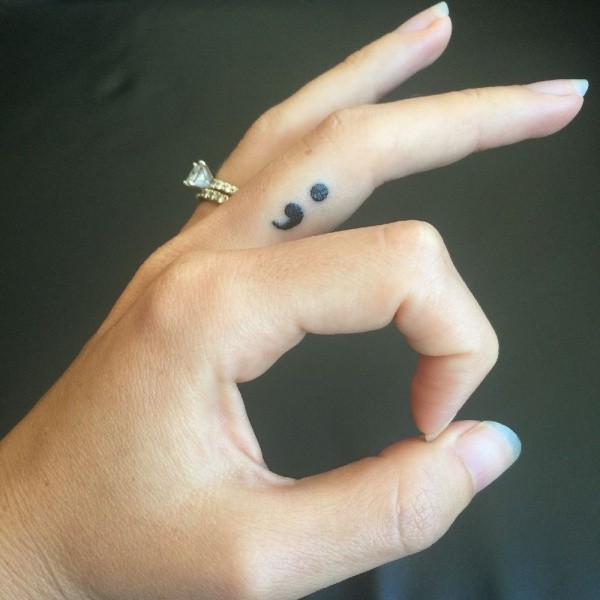 You won't find an easier tattoo than this small and cute finger tattoo design and idea! Just like a punctuation mark that denotes a pause, but not an end in a sentence. Getting semi-colon tattoo inked on your finger also means that you might have paused in life but still choose to move on, no matter whatever circumstances come your way.
Crescent Moon!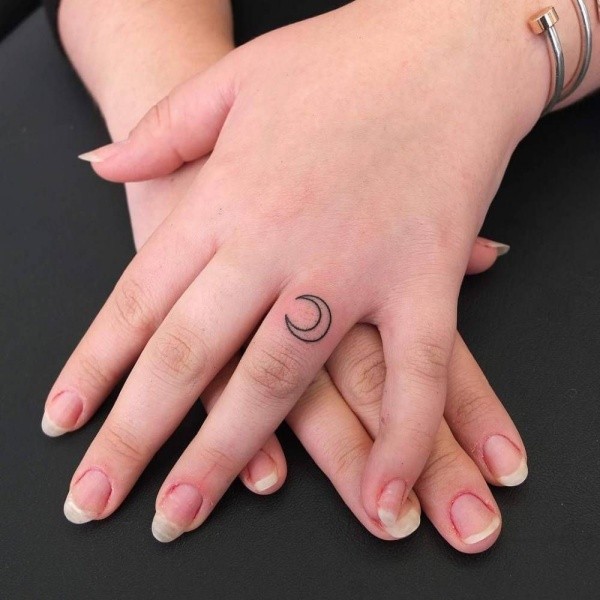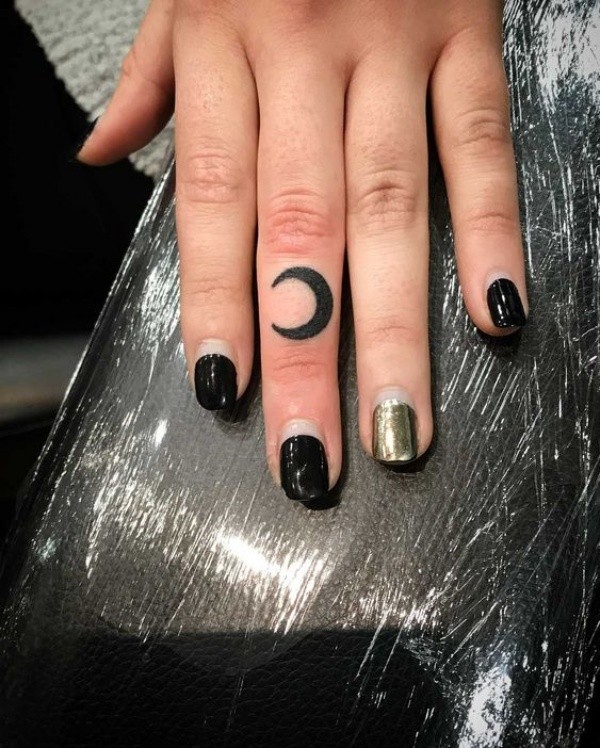 The crescent moon tattoo design is a pure and simple idea for a finger tattoo. Crescent moon tattoo symbolizes motherhood and fertility. To create a solid shape, use black ink to thicken the edge and the grey ink creates the illusion of the moon's glow.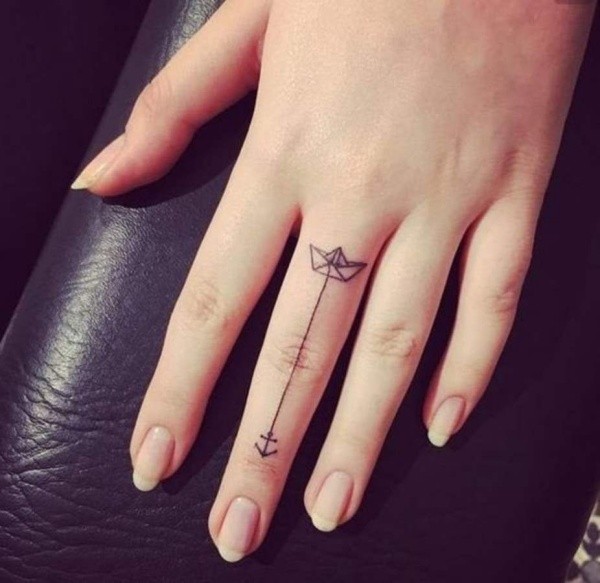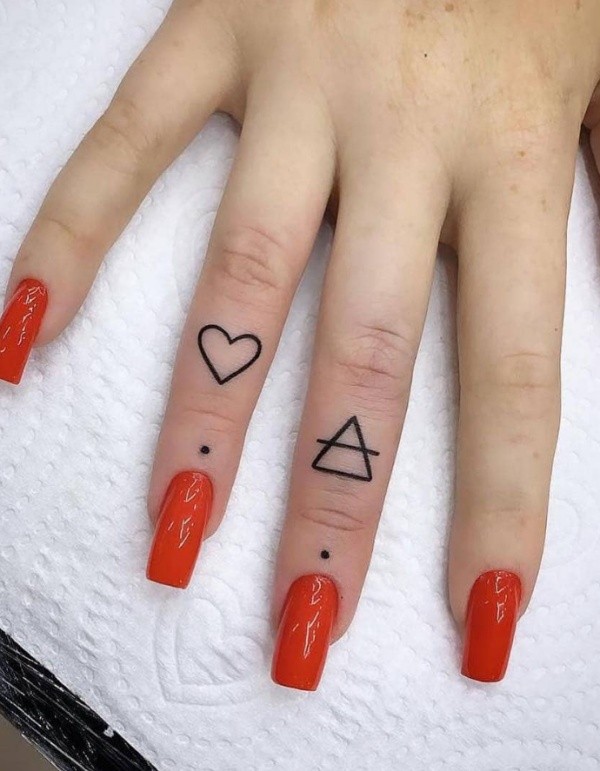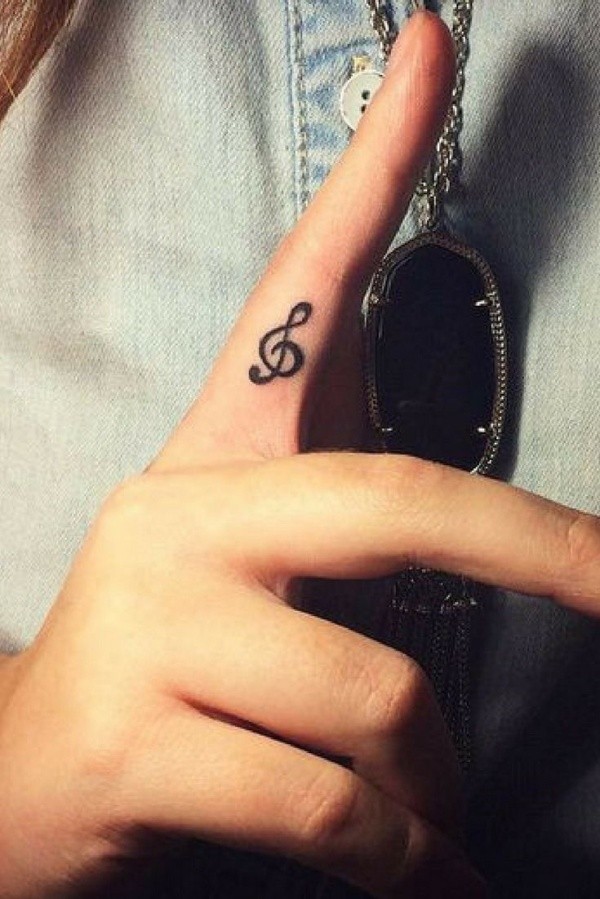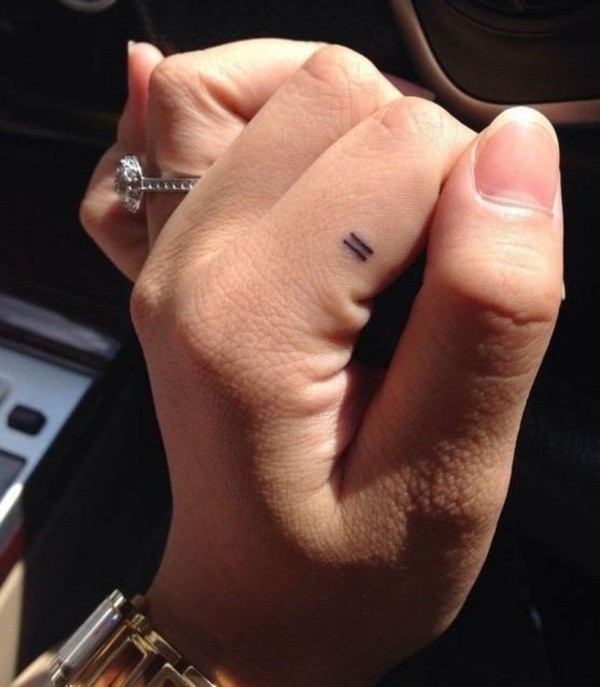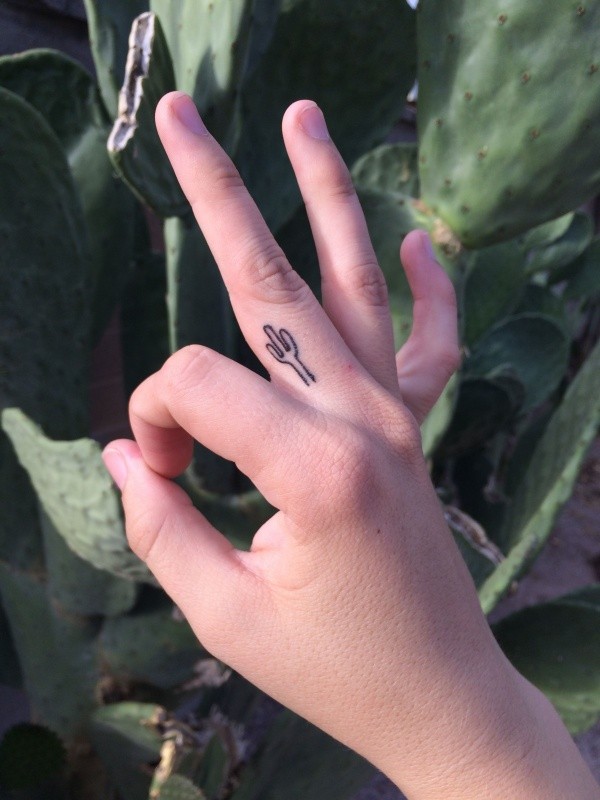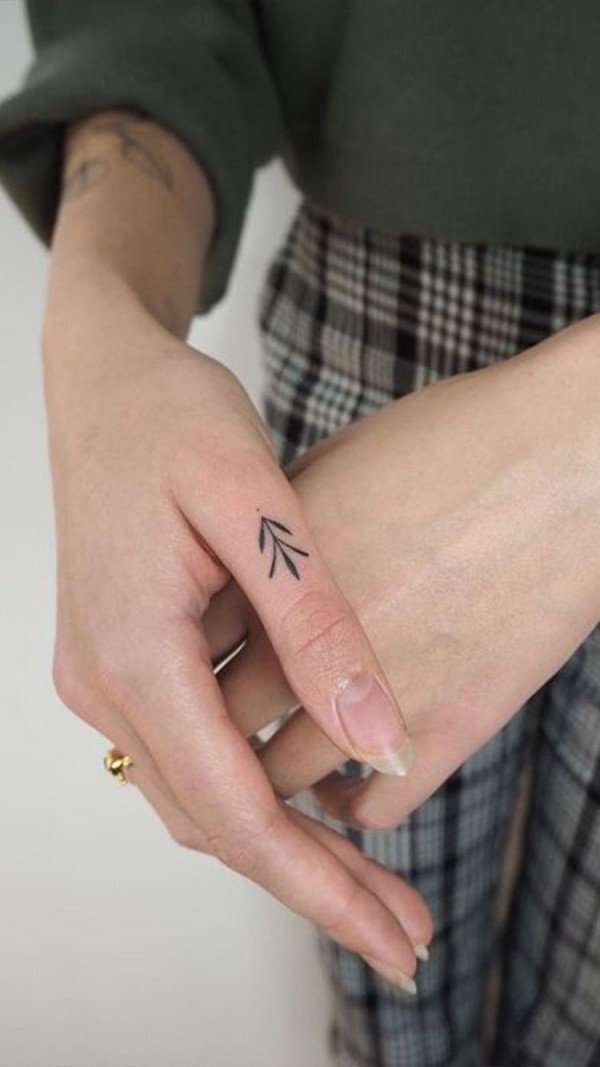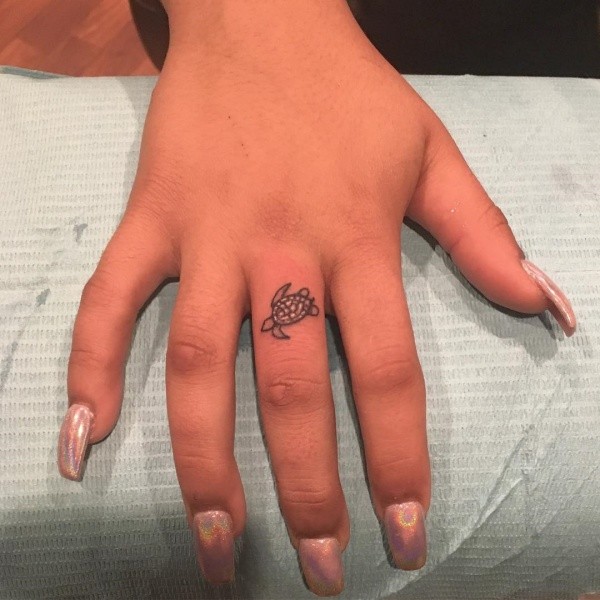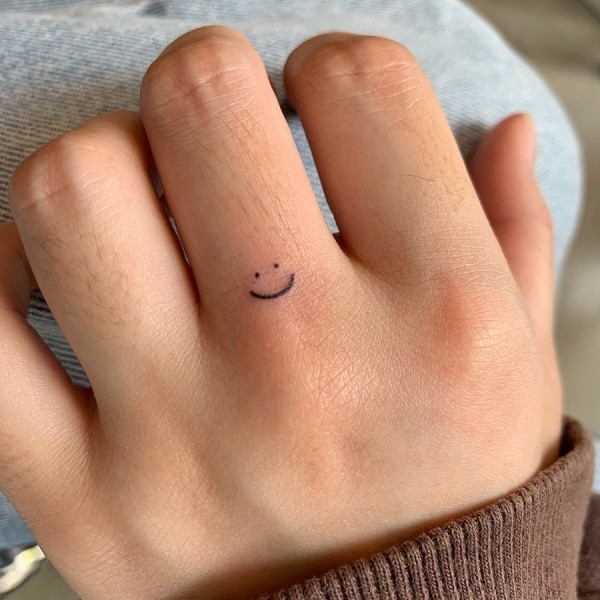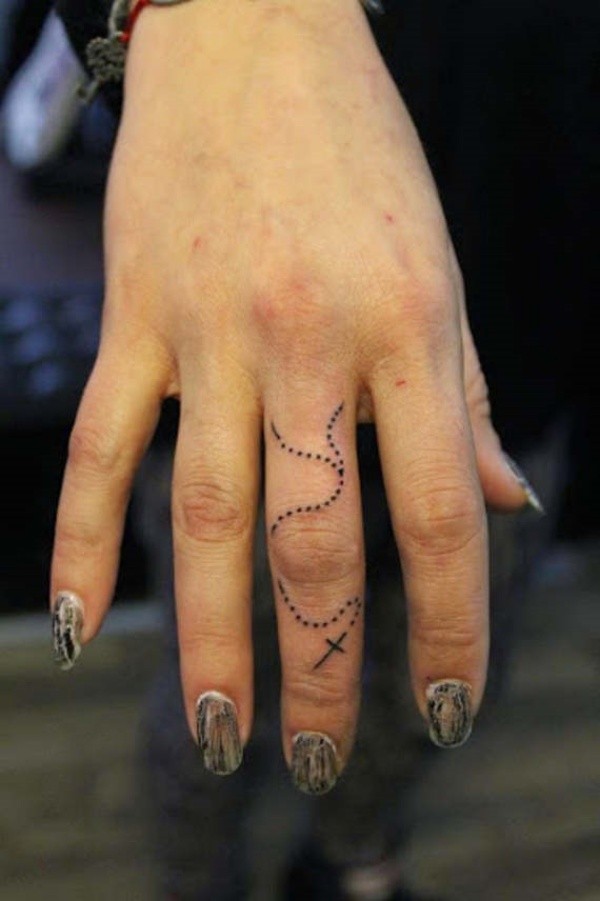 If you're new to the tattoo world or getting inked for the first time and can't bear too much pain, we suggest going for above small and cute finger tattoo designs and ideas. These cute finger tattoo designs are impressive, versatile, cause less pain, not easily visible and eye-catching. Also Here we present some Black And White Floral Shoulder Tattoo Ideas. Each design gives the wearer an adorable outlook. Lastly, to ensure you have chosen a beautiful tattoo – avoid making impulsive choices.