A very popular saying represents women with that of tea bags. That is because women are like tea bags – you can't tell how strong she is until you put in hot water. Guess, there couldn't be anything after than this one, to describe the strength and will power of women. They can be as delicate as they want to, yet become strong as a pillar when situations demand. Going by an ode to womanhood, why not have some amazing tattoos in line with the same? Yes, if you want, you can find tons of relatable tattoos that will relate to your personality. To start off with, we bring to you some really nice ideas of Cute Thoughtful and Beautiful Feminist Tattoos… Here are some amazing Black And White Floral Shoulder Tattoo Ideas you can try out. Check out-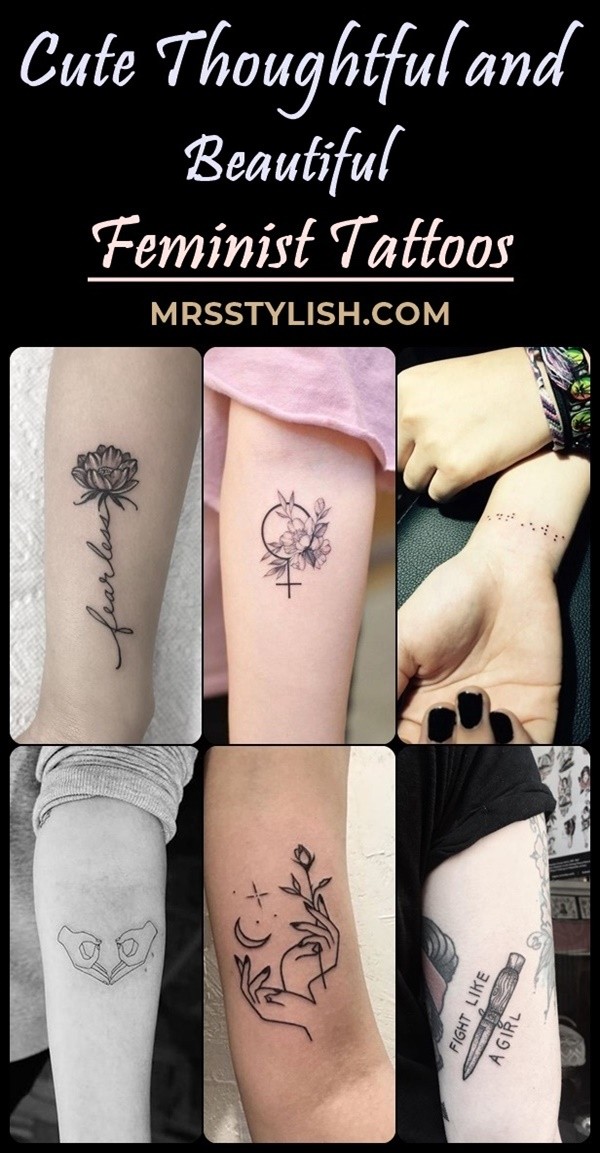 Cute Thoughtful and Beautiful Feminist Tattoos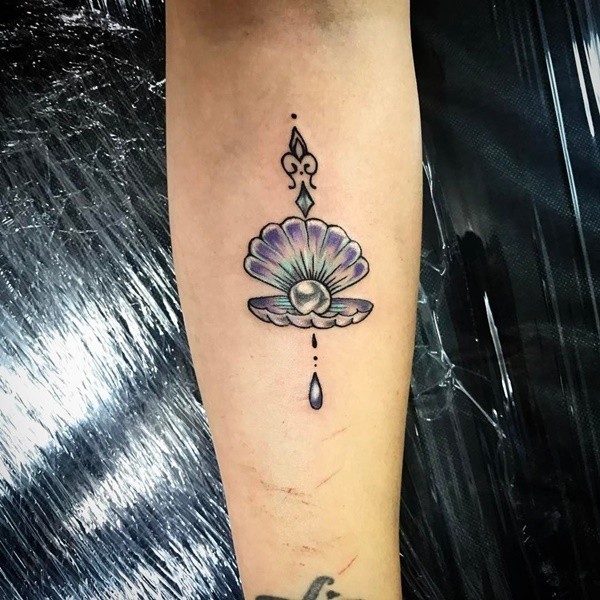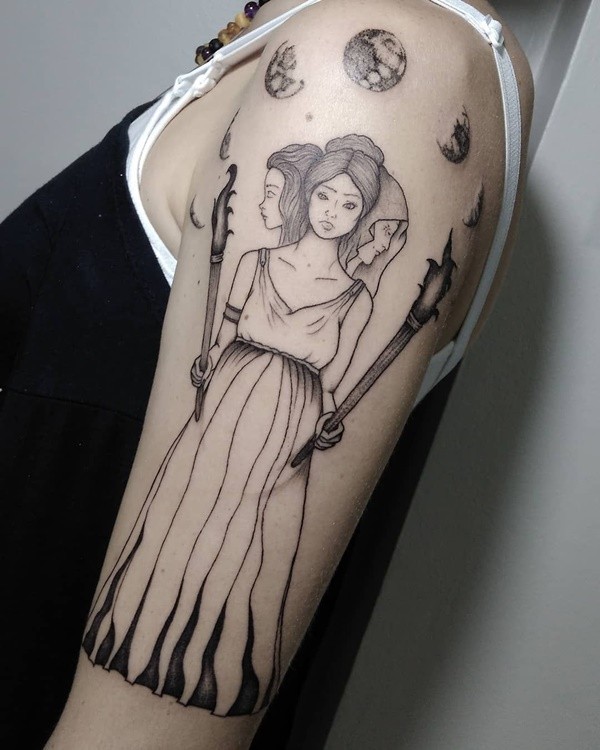 Women Empowerment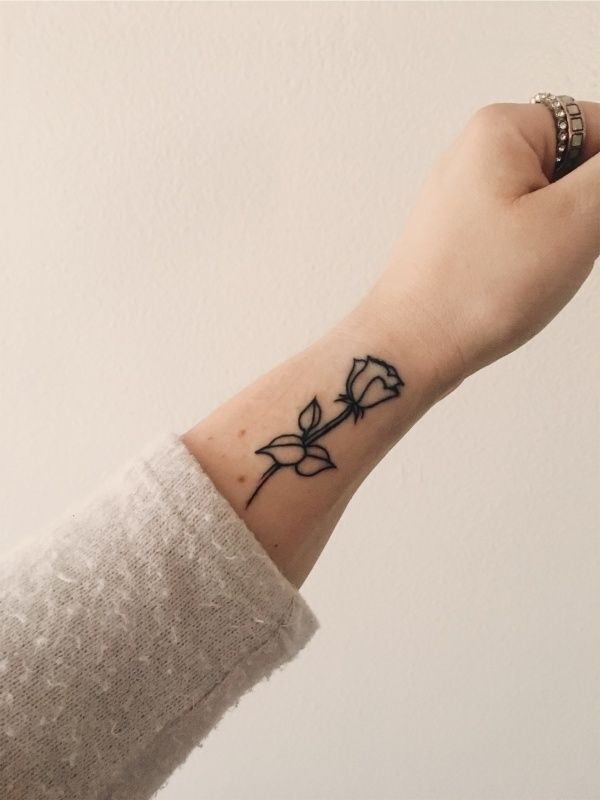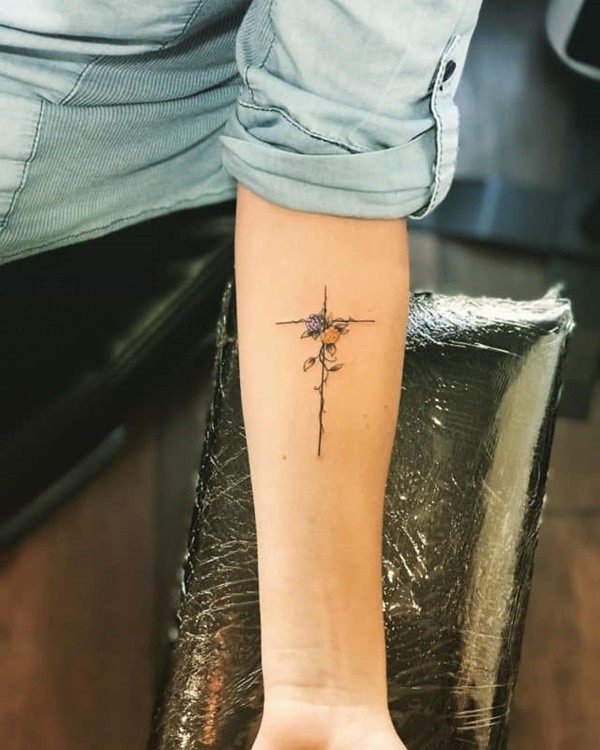 There are a lot of signs that will help you depict this. Go on, find that particular tattoo symbol that not only matches your personality but also helps you to take the flag of feminism ahead. Girl power inscribed directly could also be one of those ways where you choose to have a nice small tattoo, which is not much – but the message is direct.
Venus Symbol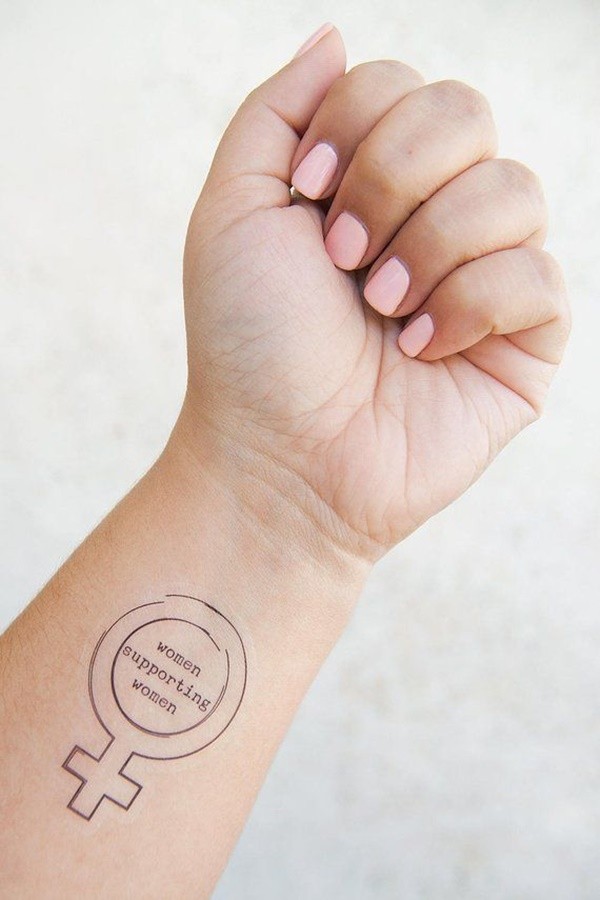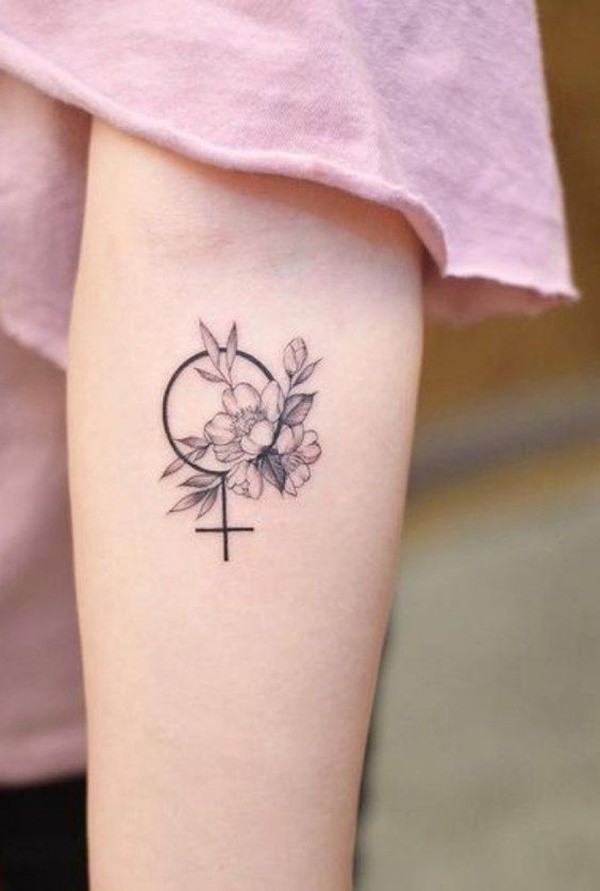 This symbol consists of a small circle and then has a cross starting from within the circle, and going below it. Originally, this symbol came up from the Venus planet as per astrological beliefs, and from then on it is associated with power and is the symbol of copper too. It is connected to a very powerful Goddess Venus, and hence is one of the most recommended tattoos when it comes to feminist ones.
Fearless Women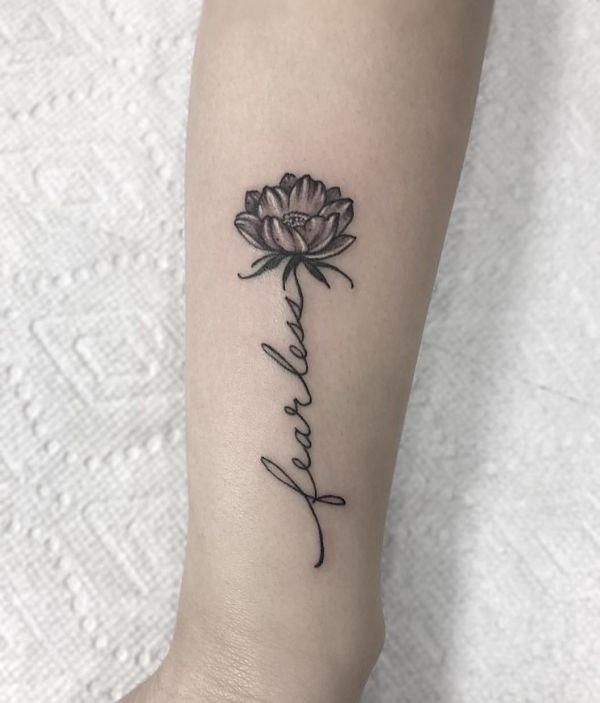 Go, lady, because you're surely and fully worth every penny of a fearless life. If you strongly believe in this fact, then why not just get it inscribed on your body in the form of a tattoo? You can choose to have a symbol that represents this sign, or you can simply get the letters inscribed.
We Always Want To Equal Power And Growth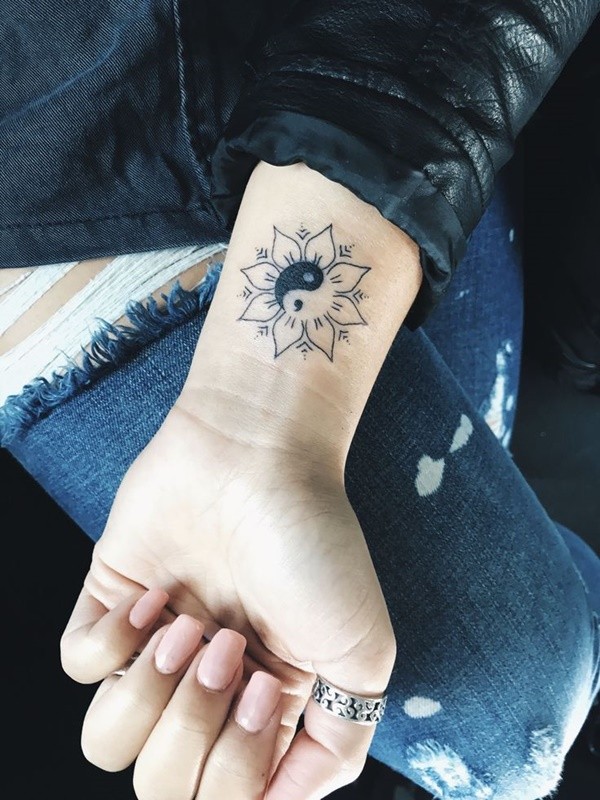 Why should men only have the privilege of growth and freedom? Women equality is one major concern across the globe, and if there is any other way to portray that you firmly believe in equal growth, then why not get an inked way to show it?  You can have religious symbols to show this, or you can have animals or nature symbols depicting the same.
Quotes On Women
Running out of ideas, or want to keep it cliched and neat? Then this is your perfect idea where you have to search through tons of quotes to select the best. Even better, you can think of a few words, that fit into a sentence and you can get your very own customized quote inscribed as a tattoo.
Braille Symbols
Braille, as most of us are aware of is a sign language, mainly developed for visually impaired humans. It has symbols and signs that represent different words in normal language. This is a very interesting concept to pick up if you are looking at unique and different types of feminist tattoos. All you have to take is a little pain and awesomeness can be all yours. There are hundreds of tattoo designs out there, but the kind of charm associated with the following Attractive Sleeve Tattoo Ideas For Women is simply unmatched.
A Heart That Is Fragile Yet Strong
A lot of people believe that a woman's heart is quite fragile, while a lot of others believe in the fact that a woman's heart can be as strong as her. If you are someone who has a fragile yet strong heart, it's time to get your hearts out – like literally! Why not choose to depict this side of your personality in the form of a tattoo – you can have this thoughtful picturization inked on your body.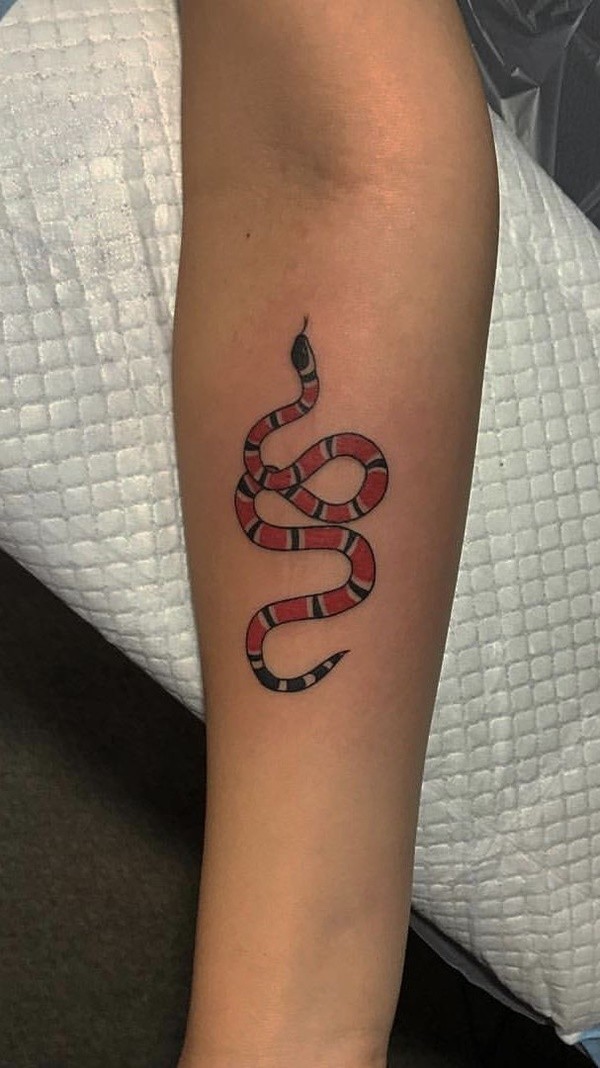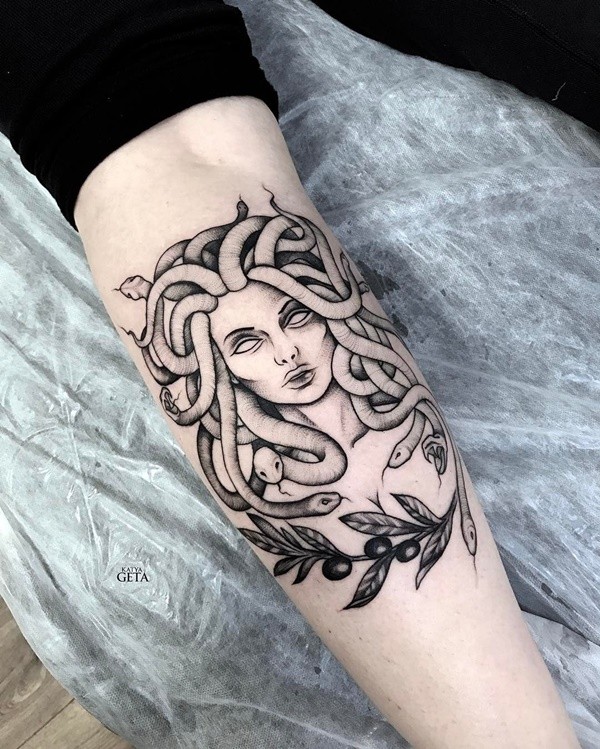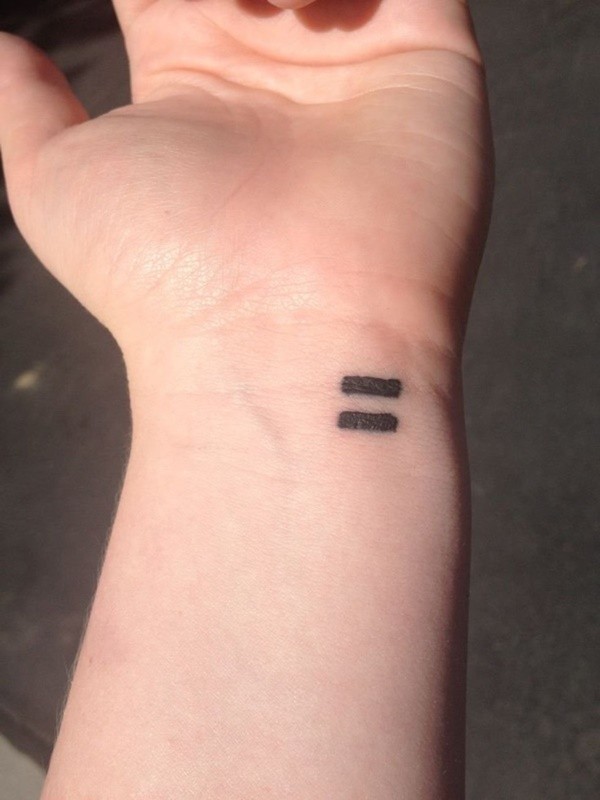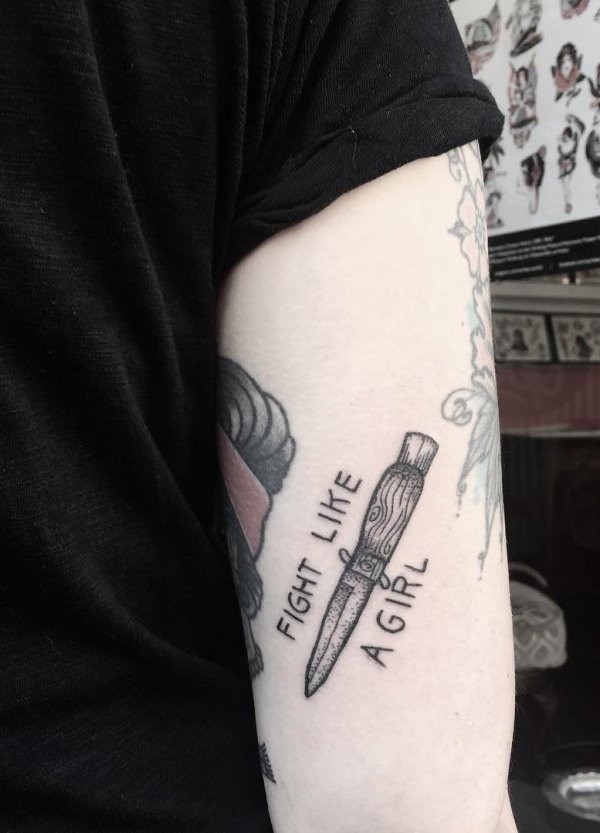 Well, ladies – the sky is the limit of freedom and imagination. If you too love tattoos and think they can be a great way to help your inner self-get expressed better, then here are some Cute Small Tattoo Designs For Girls that you can copy right now. So, you can either take references of existing ideas and tattoo designs, or you can simply just put on your creative hats and think for something of your own.