Being a young girl, a new haircut can be a huge deal. With society's pressure and self image hanging in the balance, there is a lot riding on the decision for parents and daughters. Not only is it difficult to find  stylish haircuts for young girls, but also practical ones. Anyone with a young girl can agree that little girls are just as reckless and messy as little boys, so finding a haircut that is easy to manage is crucial.  To ease the pressure just a bit, I have found some universally acceptable and fun haircuts for young girls. 
Whether you are looking for a safe option or a new and trendy haircut for your little girl, this gives you some great options to start with! So let's dive into the top 15 little girl haircuts for 2021. 
1. Medium Length with Bangs
A common but effective look for young girls is a medium or shoulder length haircut with bangs. This look is versatile for hairstyles. It gives enough hair for braids, ponytails, or curling her hair, but also short enough to keep out of the way. The bangs make for less fuss over keeping hair out of her eyes, and keep a young touch to the hair style. 
This look also works for most hair types, so if your hair is curly, straight, kinky, etc, this look will work for you! However, be sure to factor in your hair type for bangs, as these will look different for each little girl.
2. Bubble Braids 
Another versatile look is bubble braids. This look is a fun and easy option that little girls are sure to love! All you need to make this look happen is some small elastics and a bit of patience. Simply make multiple ponytails, add some extra elastics about 2 inches apart, and pull the hair out to create the bubble effect, and tada! Even the least gifted parents in the hair department can manage this look. 
3.Middle Part Buns
Middle parts are a common style for most young girls. If this is the look you decide on, try middle part buns. This can work for girls with long or short hair, and older young girls and toddlers. Grab two hair ties, and bobby pins (optional) and get to work! You can wrap the hair around, like the photo below, or do a simple bun on each side. This look is great for last minute hair days instead of a simply ponytail. 
4.Shoulder Length Side part 
If a middle part is not for you, try a subtle side part! This is a great option if you are not a fan of bangs, and want something to create depth. Be sure to factor in the added hair that will likely get in her eyes, so choose a haircut that can pull behind her ear or up in a bun or ponytail if need be. Like the shoulder length bang option, the shoulder length side part is versatile for hair types and styles, so get creative!
5.Big Bun
You can never go wrong with a bun. However, instead of relying on the well known messy bun, try a more polished bun look. This can be accomplished with a sock bun, or just a brushed out regular bun for young girls with thick hair. This look is classy and fun for her age, not to mention she can look like a ballerina in the process. A win-win. 
6.Add a Bow
In a real pinch? Add a bow to the look! Everyone loves a little girl with a giant bow. Just be sure that as your little one ages, the bows age with her. While everyone does love a bow, your little one might not, so be sure to take her opinion into consideration before you throw a bow on her at 10!
7.Half Up Buns
An older young girl look that will make your preteen feel like she is one of the cool kids at school is a half up space bun style. Similar to the full double bun look, this can be done a few different ways. For thinner hair, stick to a simple bun. If your girl has thicker hair, you can try twist buns or messy buns. Either way, be sure to keep the buns secure to stay the entire day!
8.Add a Clip
If you are not a fan of the bow, or looking for an older young girl look, add a pretty clip to keep hair out of her face and add something extra. These can be as big or small as you like. If your daughter is younger, factor that into the size of the hair clip. It should not cover half of her head. You can add two clips on each side of just one.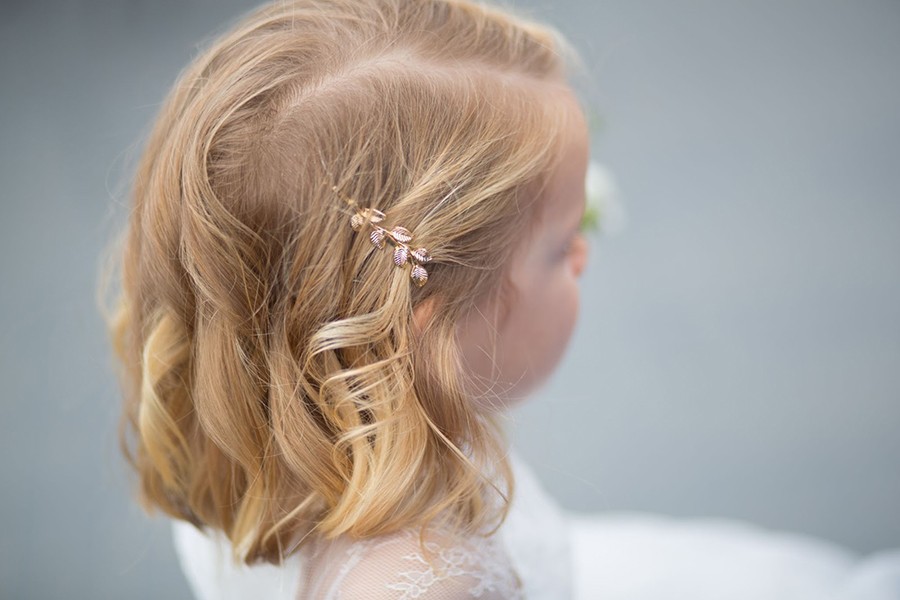 9.Elastic Headband
For young girls with voluminous hair, try keeping it out of her eyes with an elastic headband. This can be a neutral headband to stay hidden or a bright colored headband to match her outfit. 
10.Braided Ponytail
We all had this look at some point. Go back to the basics and give your daughter a braided ponytail. This look is easy, quick, and timeless.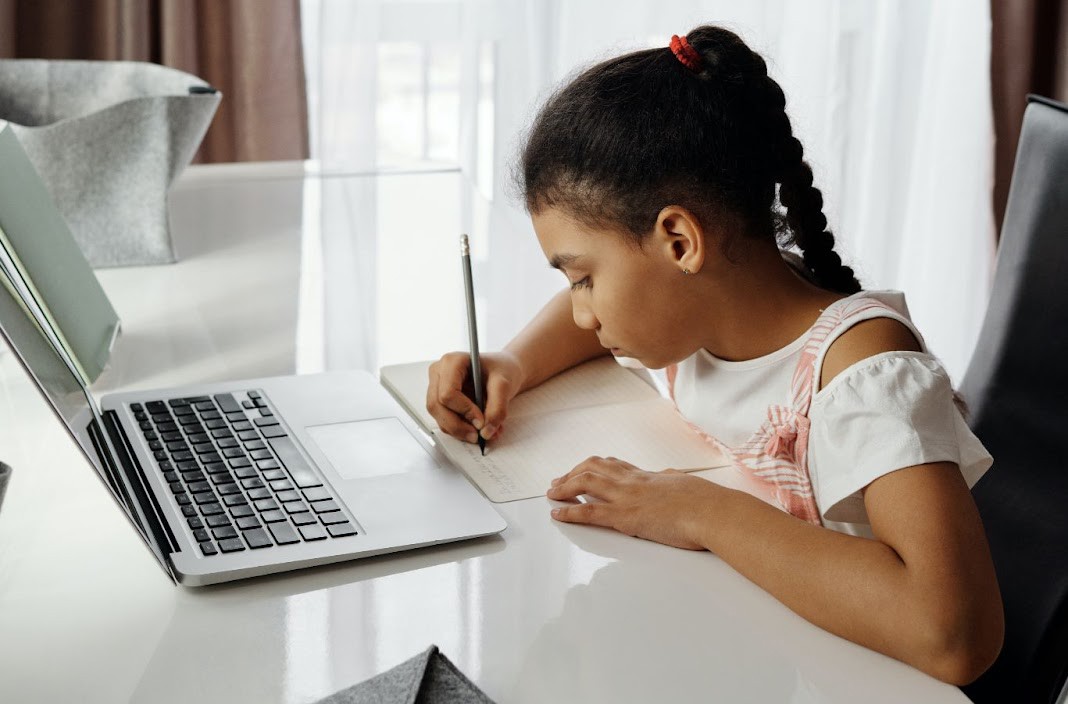 11.Braids with Beads
This look is adorable and can add color to your daughter's style. Be sure to set aside some time to execute this look or take her to a stylist. It will take a lot of patience and precision. 
12.Curtain Bangs
This look is fun and can be a great style to transition into a young woman. However, consider that curtain bangs will fall out of ponytails, so if this will be an issue, this might not be the look for you.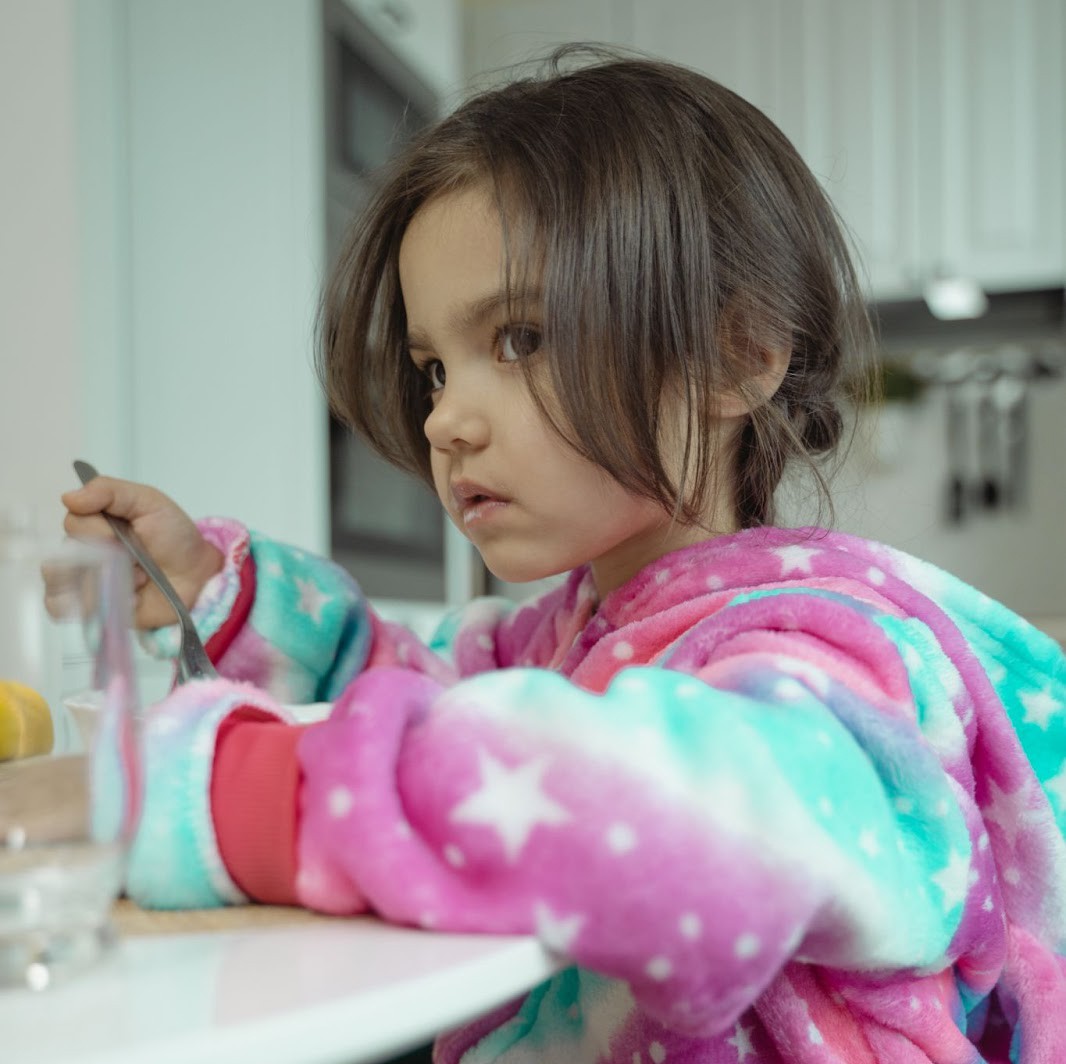 13.Braided Pigtails
Another look that transitions into older girls well is braided pigtails. This works for all ages, but she will need longer hair to fully execute this hairstyle. Braiding the pigtails loser gives a bohemian look that is great to start off 2021 with. 
14.Long and Simple
If your daughter's hair grows fast, stick to a long hair look! This can be a simple straight across cut or given some layers. Regardless of the style of cut, long hair is a fun look that gives young girls tons of options and can be a characteristic that she loves to show off! 
However, if your daughter does want to make the chop, don't push her away from it! Long hair is a lot of work and takes good management including daily brushing and upkeep. 
15.Add Some Color
Do you have a rebel child? Try adding some color to her look! There are plenty of kid friendly hair dyes that are temporary and do not damage her hair like full coloring can. Let her explore!
Final Thoughts
Hopefully you found some helpful looks to inspire your little one with her cut! Whether you are looking for toddler girl haircuts or preteen girl haircuts, there is a lot to consider.  So, I hope you relieved some stress. Now take your favorite looks and get to the salon!