Heading to college and looking for unique outfit ideas? This fall season, there are many new fashion trends for teens that will not only keep you cozy and toasty as the weather drops, but will keep you in style throughout the fall season. We understand, as a teen girl – fashion is incredibly important for you. So, it becomes necessary for you to choose your outfits wisely for school or college, to get together with friends, maybe for a date or some special family occasions. Today in this post, some of the best and cute fall outfits for girls are presented, so don't miss this golden opportunity to develop your own sense of style. It helps you figure out what you want to be and how impressively you want to present yourself to the outside world. Here are some super stylish ideas. Also, here we present some Cute Winter Outfits Ideas For Teens.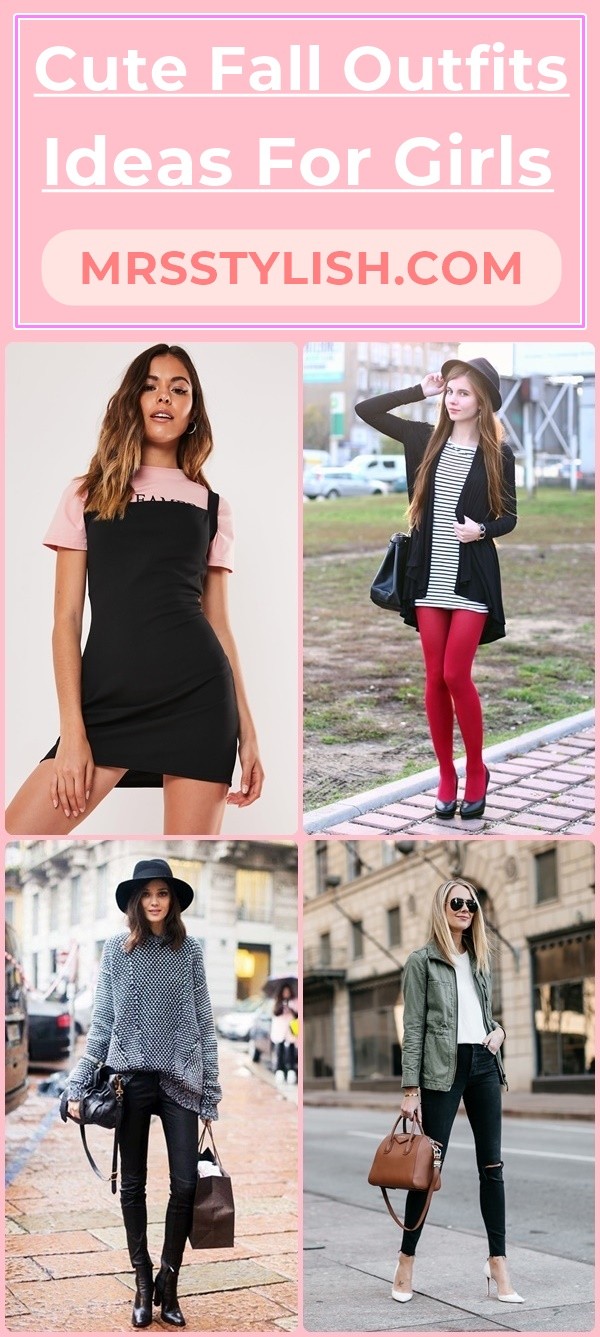 Cute Fall Outfits Ideas For Girls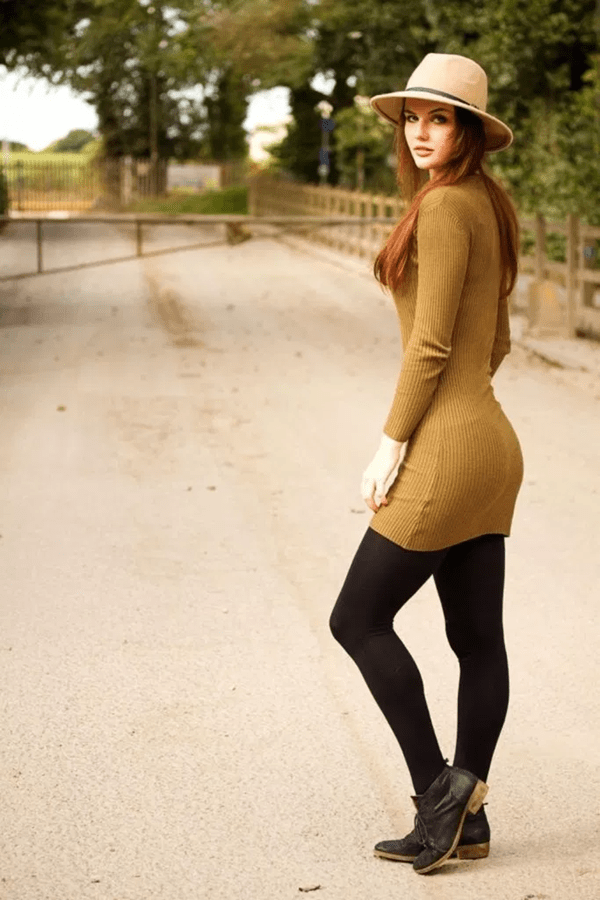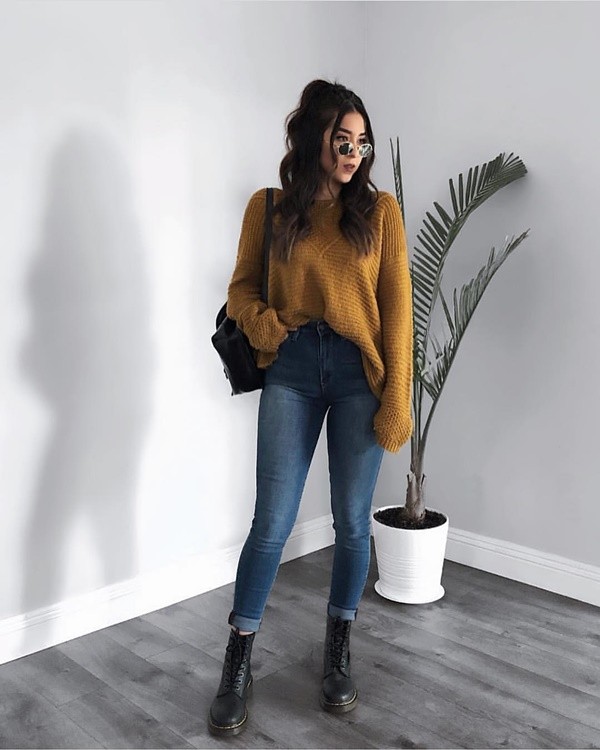 Pink Tee and Pinafore Dress!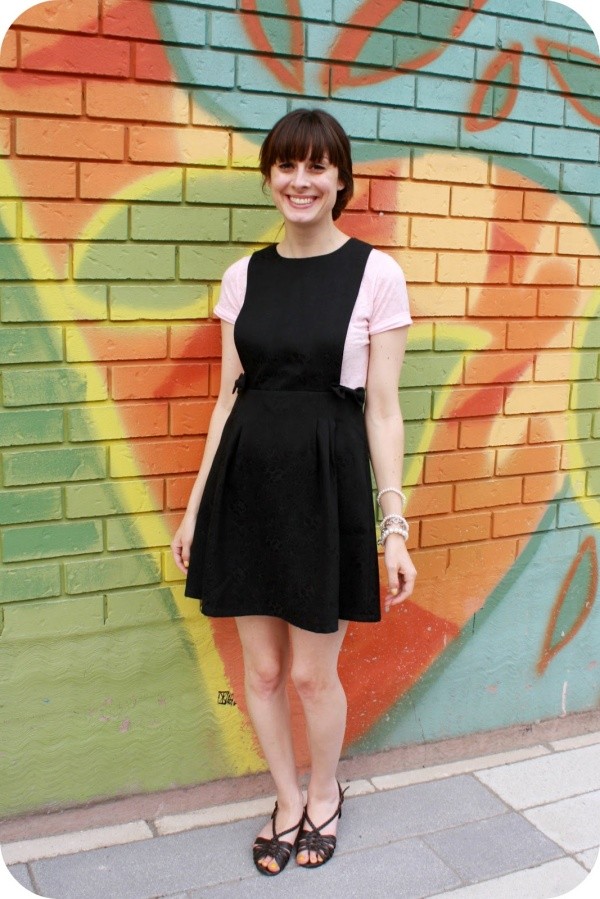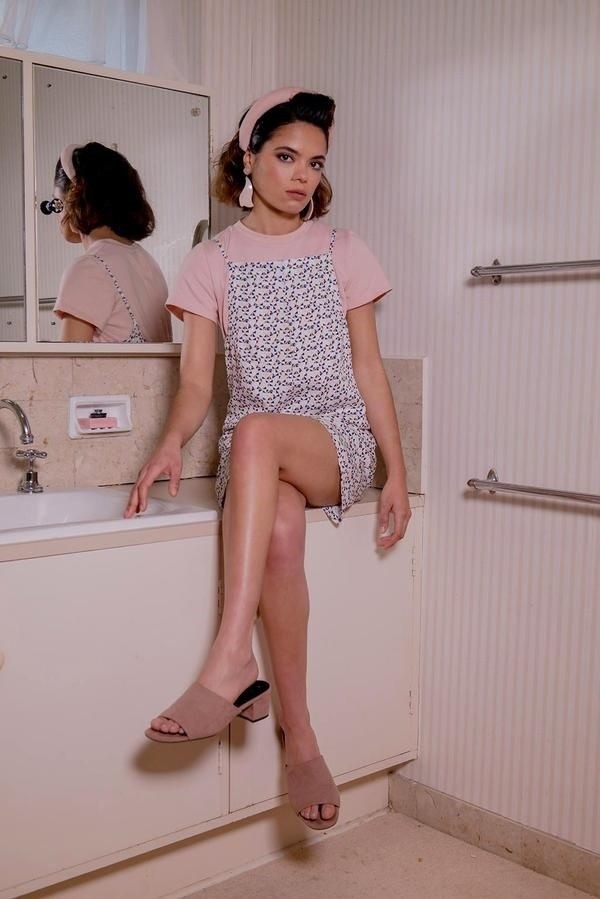 Pink is a favorite color for teen girls! This is an incredible school look which is full of beautiful accessories and finishing touches. Pair your favorite pink t-shirt with a black pinafore dress on top. Complete the look, by adding patterned shoes and a beanie hat.
Fleeced Brown Jacket And Black Skirt!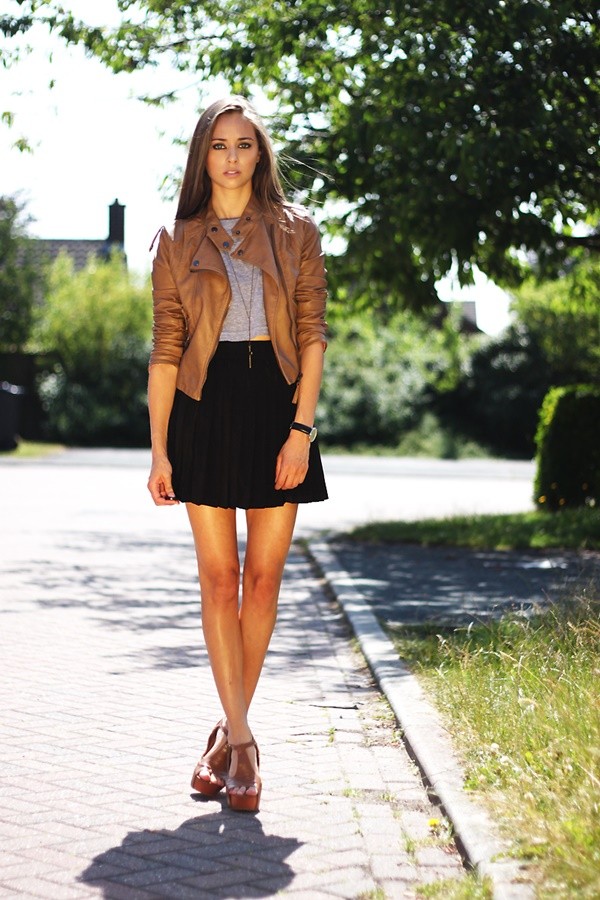 This cute fall outfit ideas for girls is both classy and feminine. You will simply adore this look – a pretty white t-shirt is paired with a black button-down skirt that gives you an adorable look. The star of the outfit is the fleeced brown jacket paired with sparkly earrings. Plus point, this outfit idea works well with a variety of fall pieces.
Black Skinny Jeans And A Cloth Jacket!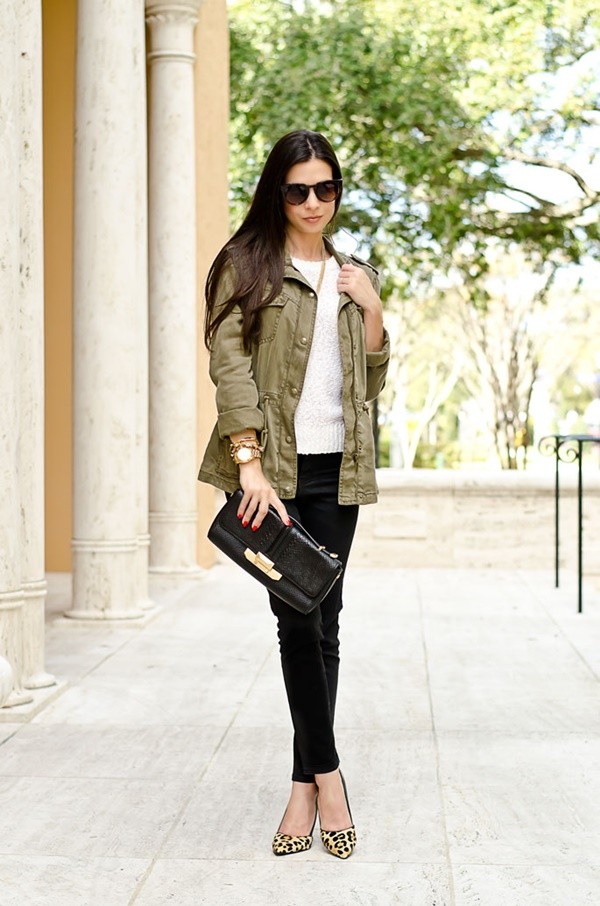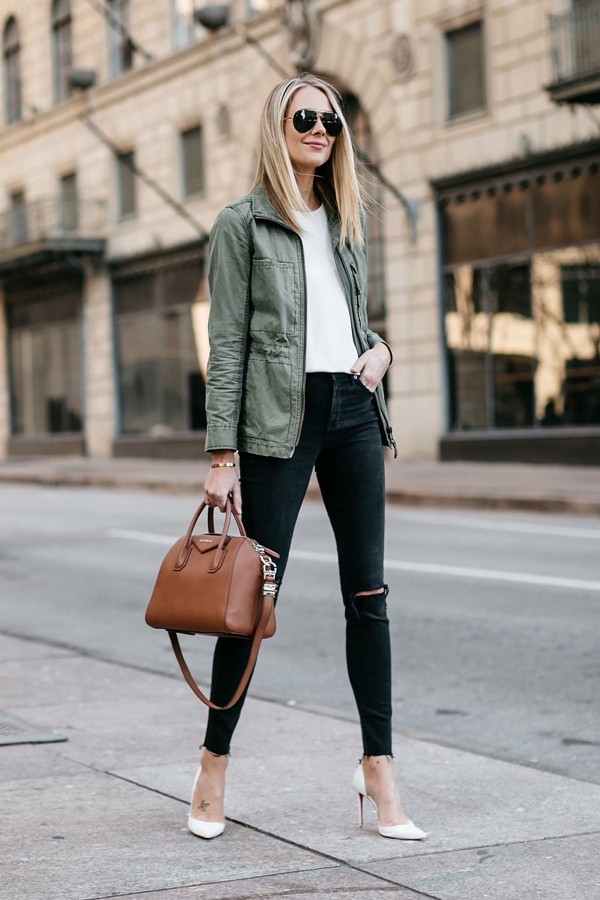 Pairing jeans with a jacket is nothing new, but when cloth motorcycle styled jackets are paired with skinny jeans and your favorite blouse – this outfit combo becomes a must-have for the fall season that helps you balance the overall look. Complete the look with a nice pair of boots and a leather bag. Also, here we present some professional yet simple office outfit ideas for this winter you can try out.
Long Knit Tops With Chunky Heels!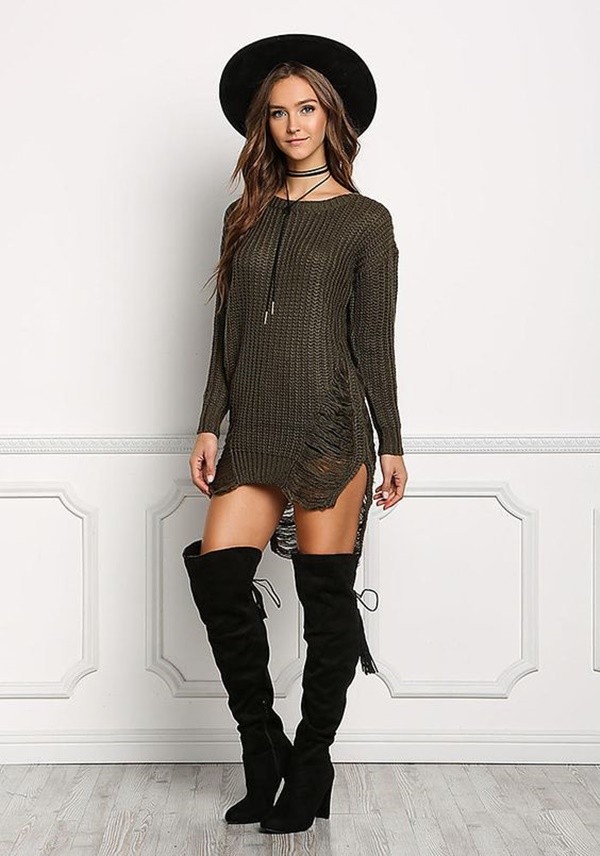 Knitted tops will forever be in style during the fall months and to keep your body extra warm – pairing chunky heels with long knit tops is a great choice. To give your trendy outfit more fashion-forward look, don't forget to add a hat.
Oversized Cable Knit Sweaters And Skirts!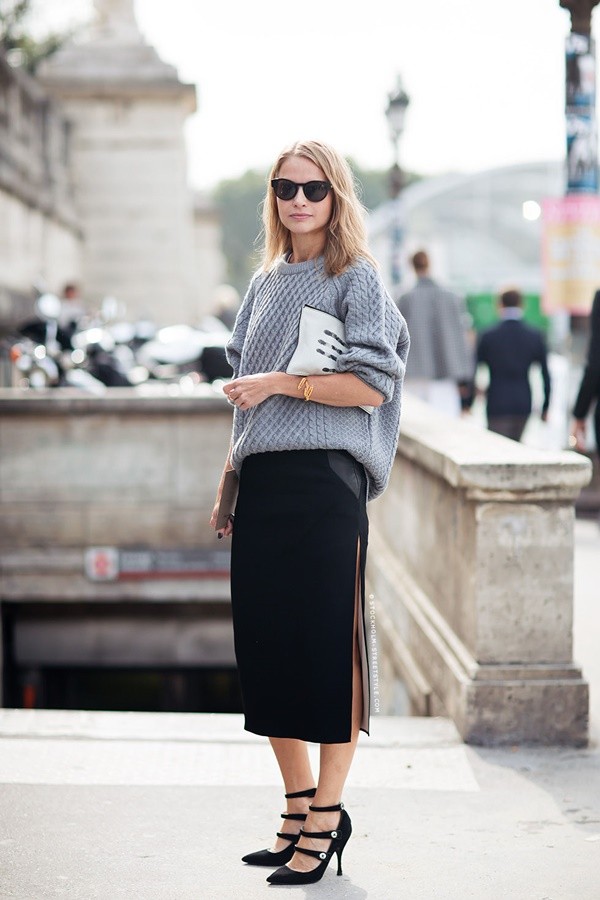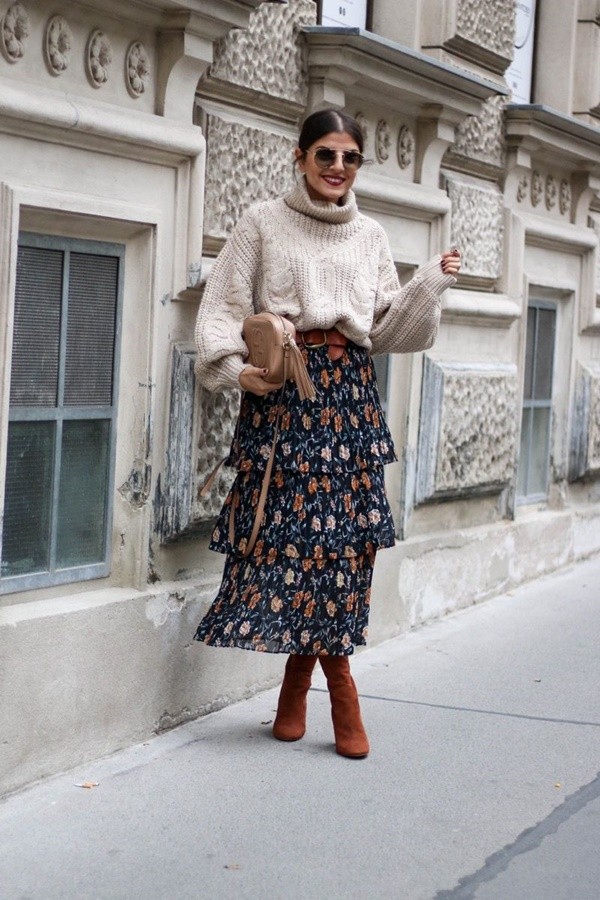 Yup, fall is the best time to wear your oversized cable-knit sweaters with skirts or simply throw on with some leggings. Pair it with your knee-length boots and you're ready to go out. If you want to achieve a classic look, then go with this fabulous idea.
Cardigans With Colored Tights!
Colored tights are making a huge comeback and dresses with belts have been big for a few years. However, the cute fall outfits for girls is to use the belt over cardigan rather than simply tying around the dress or tying the entire outfit together. Luckily, this is a match made in heaven that keeps you cozy while ensuring your outfit looks outstanding. Also, check out these Brilliant Office Outfit Ideas With Blazer, and turn your style game on-
Plaid Tops And Distressed Jeans!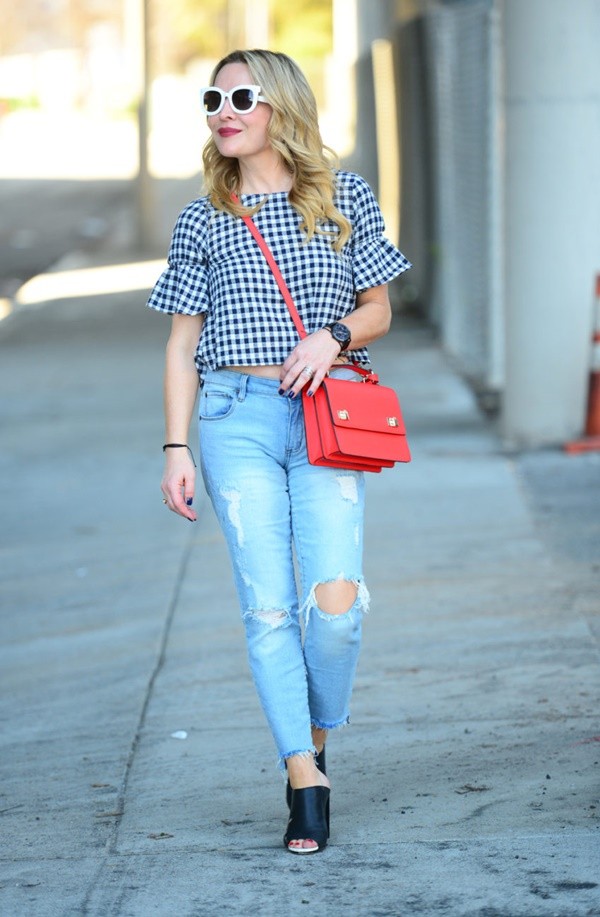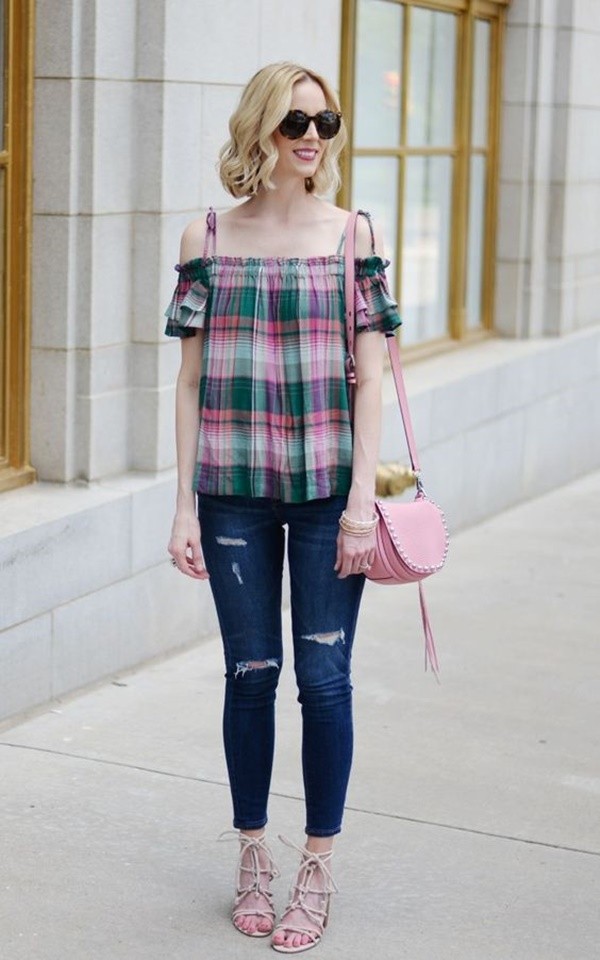 Plaid tops are totally on-trend – especially when you pair it with distressed jeans. If you're looking for something comfortable yet chic, then pair them with riding boots and a scarf that keeps them casual enough for having fun with friends. You'll simply rock in this outfit!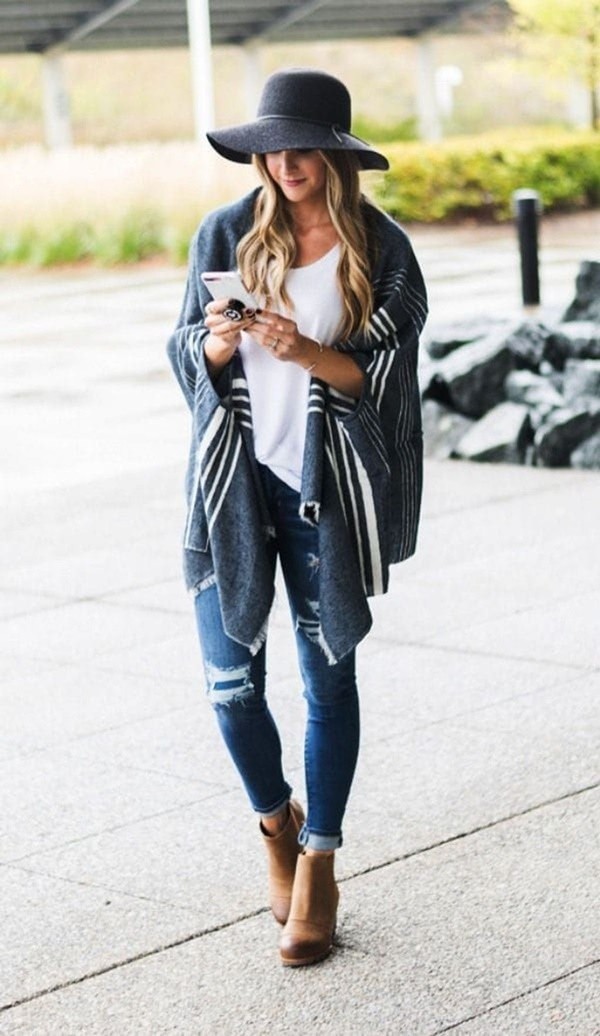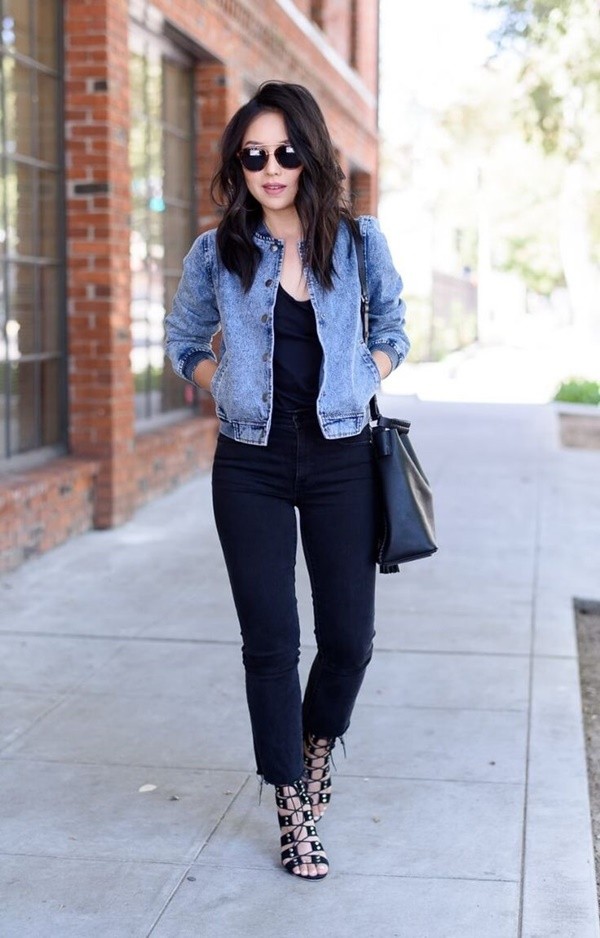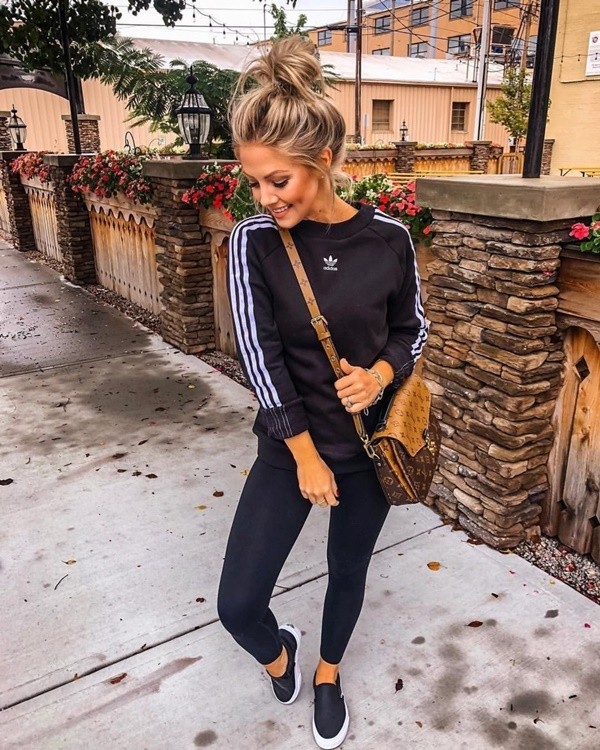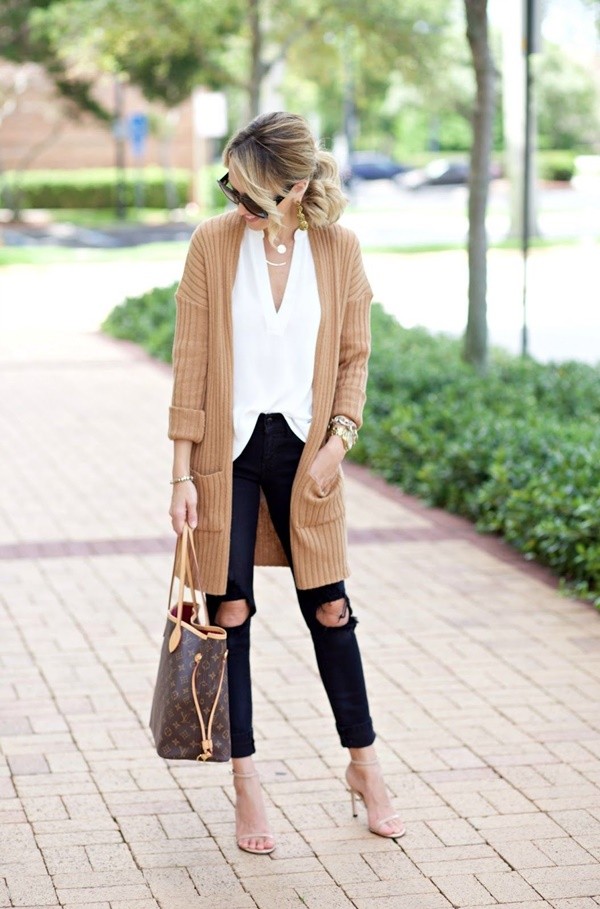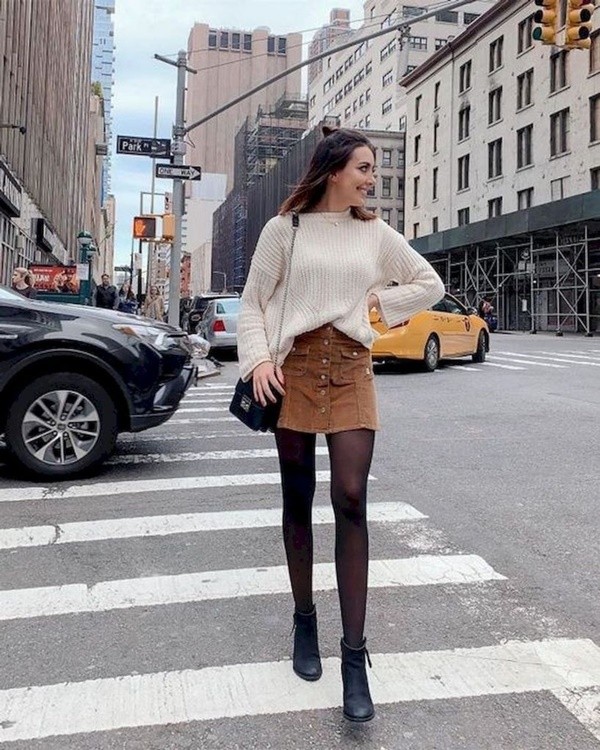 Whether you're looking for preppy dress inspiration or unique ways to wear your favorite fall dresses, these cute fall outfits for girls will be forever on your list. Fashion-forward girls! Wearing a perfect outfit is not rocket science, these outfit inspiration can actually prove to be very effective and help you achieve the best style you want to create for yourself. Also, here we have some of the best Warm Street Style Outfits To Copy Right Now.