Ah, Valentine's Day – a season of love, appreciation, pampering, and gifts, of course…It is soon to arrive! Whether you're planning to spend quality time with your beloved or just want to enjoy a romantic dinner with drinks, it's always hard to shop for men! If you're bored of gifting chocolates and roses on Valentine's Day to your partner, give your relationship a much-needed boost this Valentine's Day by DIY gift ideas. Try making something special and personalized for him with these cute and easy Valentine's Day gift ideas? You'll notice there is everything you might think of from do-it-yourself candles to tea bag hearts and gifts you won't be able to find in your local store. Here we present some Sunglass Shape for Different Face types.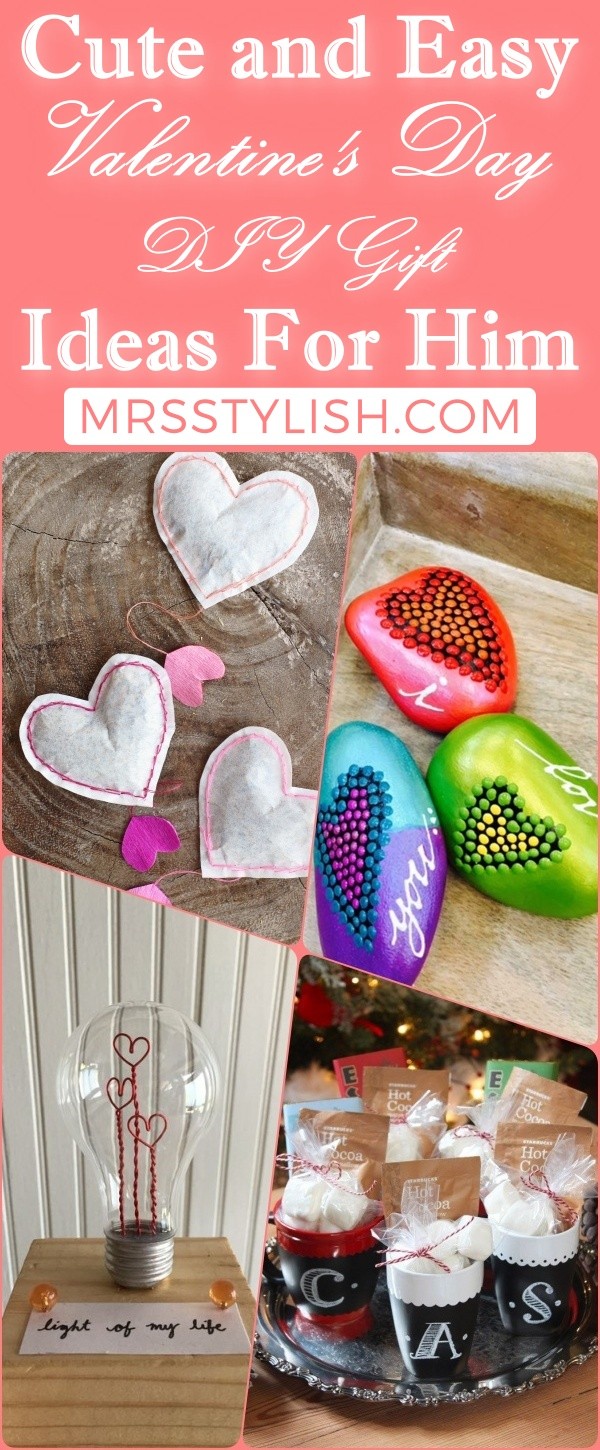 Cute and Easy Valentine's Day DIY Gift Ideas For Him
Tea Bag Hearts!

Isn't it great creating your heart-shaped tea bags and presenting it to your Valentine this year? Give it a thought! It's easy to create – use a filter paper, fill it with his favorite tea flavor and write a love message at the backside of the same teabag. There's nothing greater than a gift to honor his heart and health.
DIY Valentine's Lightbulb!
When looking for a romantic gift for your Mr. Right, we bring you this Valentine's Daylight bulb – a romantic love note tucked inside a pretty glass bulb has longer-lasting power than roses or chocolates. This gift can be placed on the bedside table.
Love Rocks!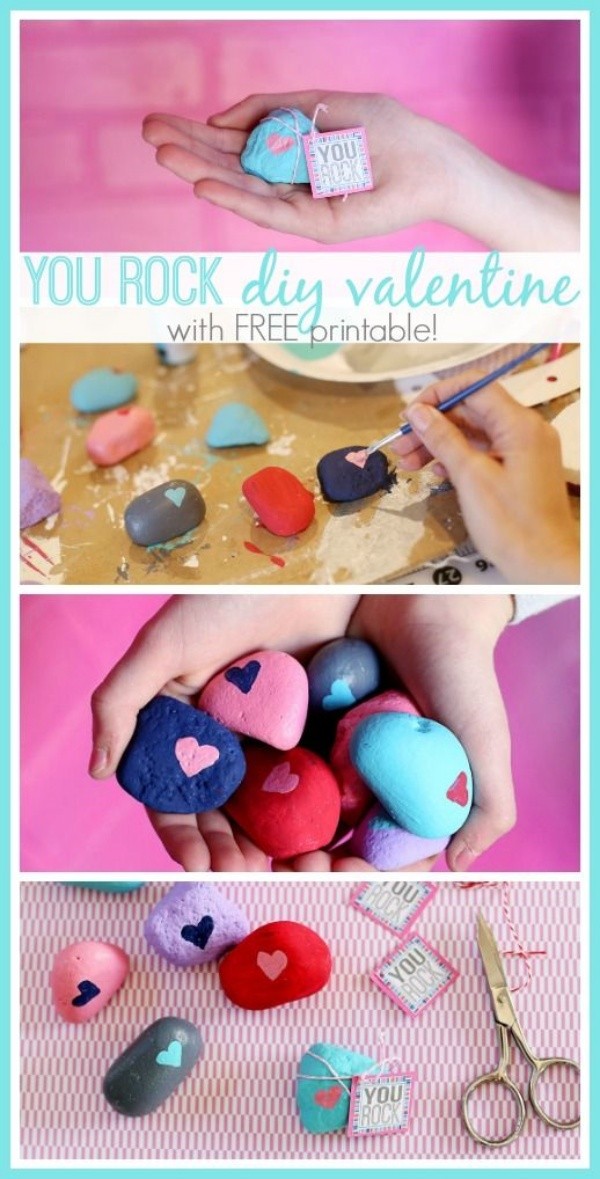 The special guy in your life is sure to be impressed by a personalized love rock as a gift. This creative thought ranks among cute and easy Valentine's Day gift ideas for him. Simply color rocks of different shapes and sizes, seal them with a layer of mod podge and leave them in the garden to brighten his day.
Balloon Chandelier!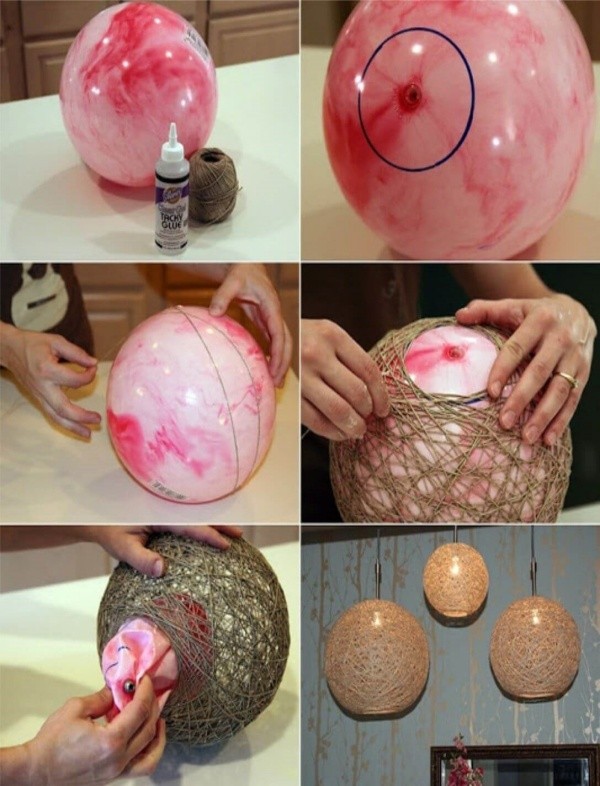 If you're struggling for the unique gift for the home that your partner is sure to cherish, balloon chandeliers are a nice option and can give a tough competition to all other glorious, store-bought chandeliers.
Personalized Photo Frame!
Want to steal his heart with the best Valentine's Day idea? Create a personalized photo frame! Spray red and white paint on a huge heart-shaped cutout and include your favorite photo as a couple. This two-in-one goodness of the frame will just take away his heart. For extra touches of beauty, place a string of heart-shaped pattern on the back of the cutout and hang it near his study table.
Chalkboard Painted Mugs!
Think of a special design or a picture that signifies your relationship and get it to stick on chalkboard painted mug with a meaningful quote. Not to forget, the layer of chalkboard paint applied to these mugs makes a cute and easy Valentine's Day gift idea for him as you can go for a new custom message every day.
DIY Candle Engraved with Initials!
Super-easy to make and one of the most beautiful gift item you can present to those who mean a lot to you! This beautiful candle will not only illuminate your bedroom but also includes the initials of you and your love mate.
Heart-Shaped Coasters!
This a great last-minute gift idea! Take faux leather, cut out some cute hearts out of it and write love message above it using a marker – any words related to your relationship or the love you share are welcome. Decorate your bedroom with these heart-shaped coasters and it's time to fall in love again!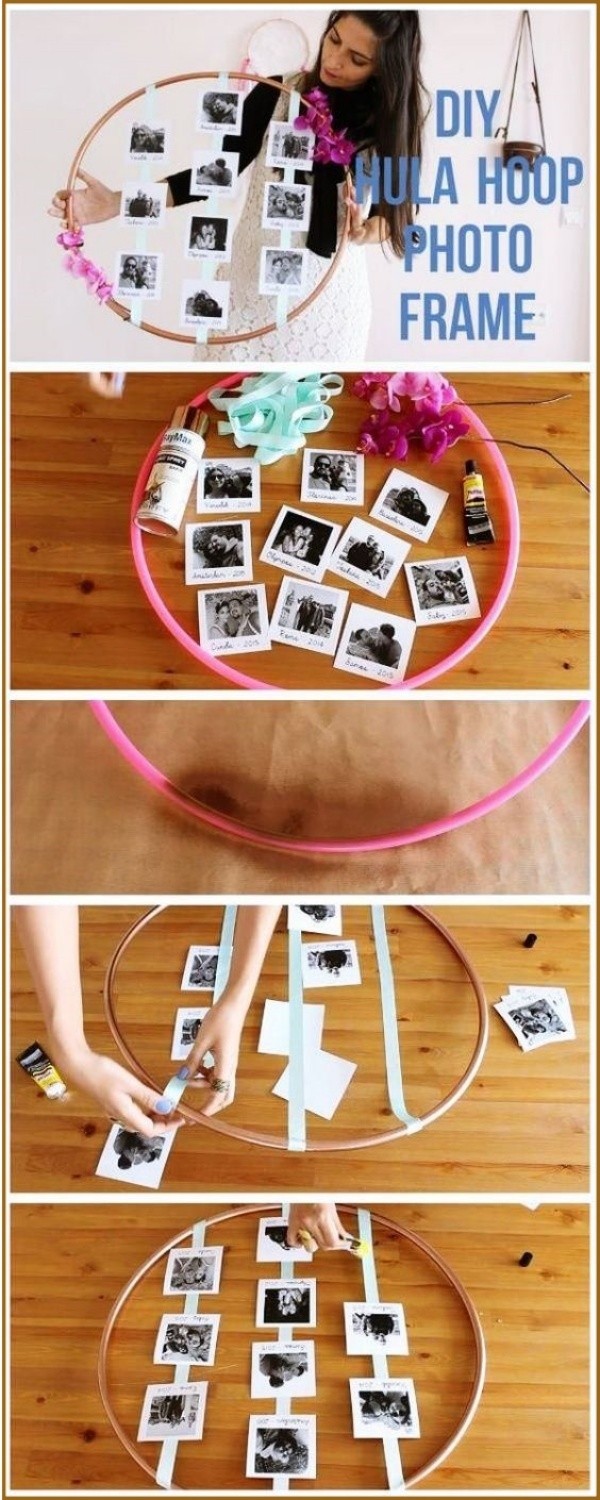 Well! Somebody has rightly said that there are five love languages and one among them is Gifts. So, if you're looking for crazy gift ideas to spoil your sweetheart this February 14, we've got you covered with some really cute and easy Valentine's Day gift ideas for him that he will definitely appreciate and is a perfect way to show your hubby, boyfriend or any other special guy in your life that how much he means to you.