5 Best Facial Cleansing Brushes for 2022 Reviewed
Who doesn't love getting a deep facial cleanse? After a long day at work or night out with friends, there is nothing better than removing makeup, oil, and dirt from the skin. A facial cleansing brush makes this possible. They are effective and affordable tools to add to your skincare routine. Not to mention they're portable and super easy to use!
With dozens of options on the market, it's very difficult to find the best facial cleansing brush for you. The one you decide to go with depends on many factors along with skin type, use, brush heads, price, and more! 
If you're on the hunt for the perfect facial cleansing brush, you've come to the right place. Here you will learn all about these skincare tools and what a quality one consists of. We guarantee that after reading this review, you'll know exactly which brush is right for you! 
TOP 5 Facial Cleansing Brushes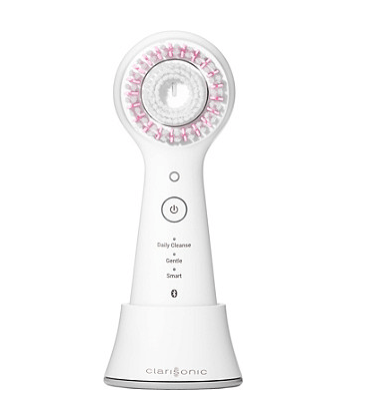 1. Clarisonic Mia Smart Cleansing Device
Pros
-Long battery life (100 minutes of use per charge)
-Customizable options through Clarisonic app
-Waterproof
-Available in multiple colors
Cons
-Moderately expensive
-High demand (availability may be thin)
The Clarisonic Mia Smart is our winning product with a 5-star rating in looks, functionality, and ease of use. Truly a one of a kind cleansing device, it offers everything you need and more!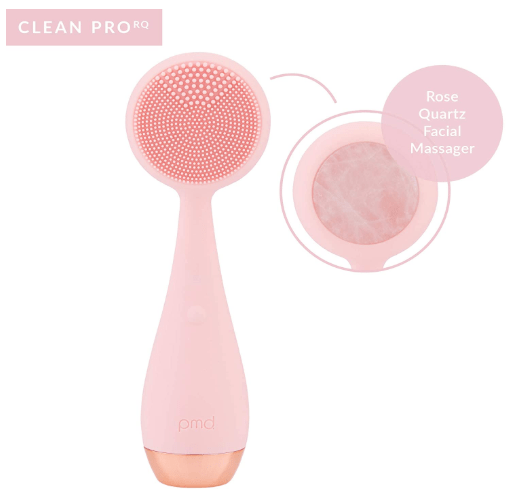 2. PMD Clean Pro RQ Cleansing Device
Pros
-Designed with ultra-hygienic silicone
-SonicGlow and ActiveWarmth technology
-Great for all skin types
-Brush head never needs replacing
The PMD Clean Pro RQ shows off a very elegant design. Made from real Rose Quartz stone, this device reduces tension and inflammation within the skin. Rose quartz has powerful elements, among them iron, magnesium, and oxygen (all great for the skin). Since these elements are incorporated into this cleansing device, you can expect nothing but great results!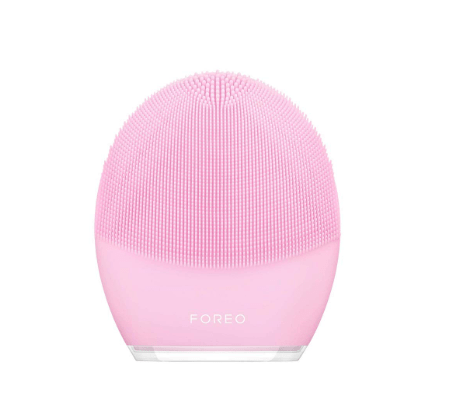 3. FOREO LUNA 3 Facial Cleansing Brush
Pros
-Compact, portable design
-Water-resistant
-650 uses per charge
-Available in 3 skin types (combination, normal, sensitive)
Cons
-Expensive
-Won't work without the app
The FOREO LUNA 3 is often described as being the softest skincare device in the beauty industry. It massages the skin, lifts away all makeup, oil, and excess sebum while smoothing the appearance of wrinkles. It's truly an all in one device for youthful, radiant skin.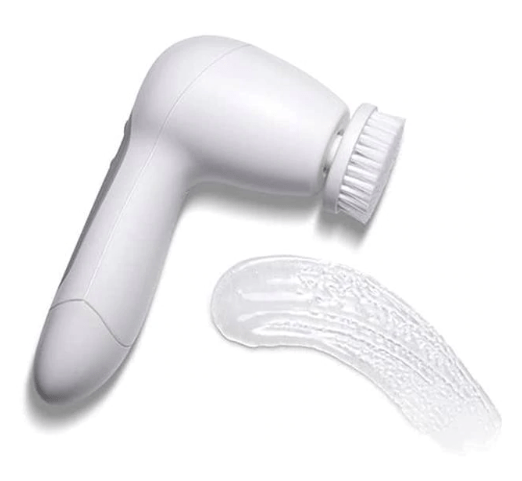 4. Olay ProX Facial Cleansing Brush
Pros
-Budget-friendly
-Waterproof
-Designed for all skin types
-Includes an Exfoliating Renewal Cleanser
If you're on the hunt for a facial cleansing brush, the Olay ProX may be for you. Sold as part of a system, you'll enjoy the benefits offered by this dermatologist formulated tool. It gently massages and exfoliates the skin to remove stubborn makeup and prep it for a complete skincare routine.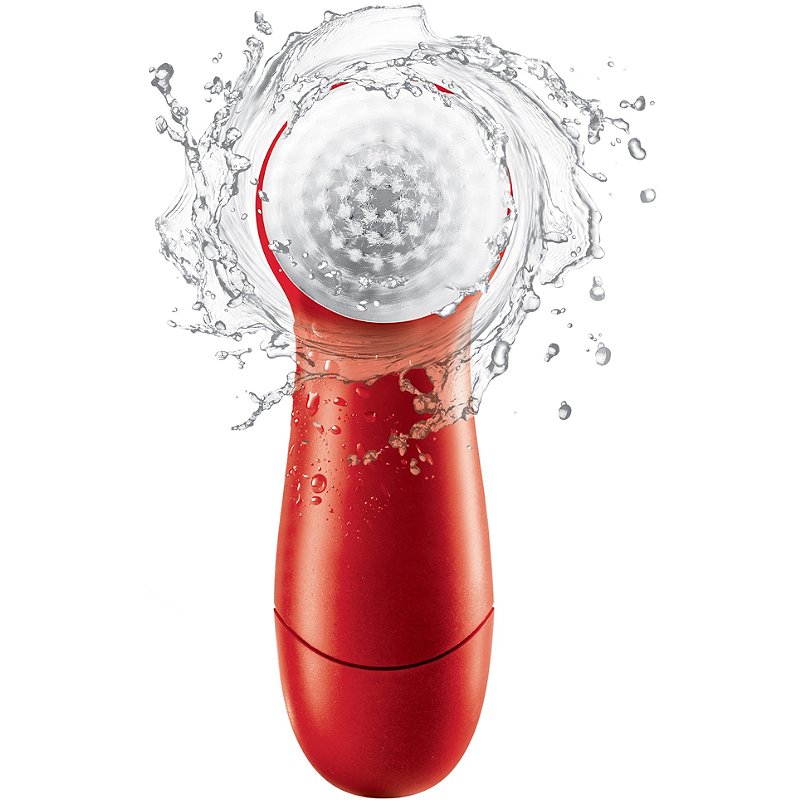 5. Olay Regenerist Face Cleansing Device
Pros
-Designed for all skin types
-Offers a deep cleanse and gentle exfoliation
-Wallet-friendly option
-Batteries included
The Olay Regenerist cleansing brush is a cost-effective addition to your skincare regime. It wipes away difficult to remove makeup and gently exfoliates the skin. Moreover, it has does a fantastic job unclogging pores, prevents acne, and stimulates collagen production.
What to Look For When Buying a Facial Cleansing Brush
What is a Facial Cleansing Brush?

A facial cleansing brush is a handheld device that thoroughly cleanses the skin. It removes makeup, oil, dirt, dead skin, among other benefits. These types of facial brushes are all made different in both material and function. Without a doubt, they are versatile tools that will cleanse, scrub, and exfoliate the skin for a nice glow. 

Suitable Skin Types

Before you buy the first facial cleansing brush you come across, you want to consider your skin type. Each brush is made with a particular skin type in mind. Some are designed for all types! However, if you want maximum results, you should go with one that suits your specific skin type. 

Also, it's important to use these skincare tools with caution. If you have sensitive skin, only use 1-2 times a week. Make sure you're using a cleanser that you know your skin can handle. Scrub gently and don't use it for any longer than a minute. Pair this with the best facial cleansing brush for sensitive skin, and you're on the road to glowing skin! 

The same thing goes if you have acne. While this isn't a skin type, it is something to be conscious of. A brush will help treat acne because it'll eliminate excess sebum. If your cleanser or face brush is too harsh, you're only going to worsen your condition. Go with an option that targets acne – there are plenty of good ones available! 

Do Facial Cleansing Brushes Actually Work?

Yes, face cleansing brushes really do work! They have been on the market for a long time, and we don't see them going away anytime soon. They offer a deeper cleanse than fingers do, and the bristles dig deeper into the skin. 

Moreover, exfoliation tightens skin and shrinks the appearance of pores over time. These small, portable devices are sure to deliver noticeable, positive, and quick results. A cleansing brush will stimulate the skin, making it more youthful, radiant, and smooth. 

Despite the remarkable benefits of these devices, there is confusion out there about the best ones on the market. This takes us to our next point: what to look for when shopping for a cleansing brush. 

Specs to Look For 

Not all devices are made the same, and because of this, you really need to do your research and find the best face cleansing brush for you and your skin. 

Here are some things to look out for: 

-Purpose. While some cleansing brushes target wrinkles and fine lines, others lessen the appearance of pores. These tools have different purposes, so ask yourself what you need it to do for you. 
-Number of brush heads. While some brushes offer 3 brush heads, others only offer single brush heads. The amount that you need depends on your goals. Are you looking for a simple cleanse, or do you want a brush that you can use for deep cleaning, scrubbing, and exfoliating? 
-Bristles. Everyone's skin type is different. If you're looking for one that is suitable for every skin type, go for one made with quality silicone materials. These bristles will be smooth, gentle, and resistant to bacteria and mold. 
-Operating speeds. There are facial cleansing brushes that operate up to 6 speeds. These are great to use in different areas of the skin. There are other brushes that have 3-speed options or even less. These are less versatile. 
-Price. The nice thing about cleansing brushes is that they fit any budget. With several options on the market, you can find one anywhere from $20 to $200. The price depends on features, quality, and the other specs mentioned above. 
 

How to Use a Facial Cleansing Brush

Facial cleansing brushes are so easy to use! They make washing your face enjoyable, and for many users, it's simpler to use a brush as opposed to fingers and a washcloth. 

To use, simply wet your face and brush. Apply a small amount of your cleanser to the side of the brush (not center). In circular motions, let the bristles glide across your skin. Cleanse your nose, forehead, and chin for 20 seconds each and your cheeks for 10 seconds each. 

Don't use for longer than 1 minute – you don't want to overdo it! We promise you that after a few uses, you'll get the hang of using one. 

How Often Should I Clean My Brush?

You need to clean your brush after every use. Otherwise, you'll run the risk of spreading bacteria all over your face! Follow these steps to clean your brush properly:

Rinse it with warm water and an unscented liquid soap
Massage bristles clockwise for one minute
Massage bristles counter clockwise for one minute 
Let dry and store somewhere safe 

Every week, you should soak the brush head(s) in rubbing alcohol for one minute. Don't rinse afterward! This will eliminate any remaining bacteria. 

When Do I Need to Replace the Brush Head?

After months of use, the brush head on your cleansing device will experience some wear. Naturally, there will come a point when you need to switch out the brush head. 

Take your toothbrush, for example. You probably never go longer than a year with the same brush. You most likely switch it out every 3-4 months. Same goes for your brush heads. You want to switch them every 3 months (sometimes a little sooner). This will help avoid the spread of bacteria and prevent pimples and blackheads!

Does It Matter What Type of Cleanser I Use?

Yes, it does! You want to go with a cleanser that's gentle on the skin. Go with one that offers a foaming or gel formula, as this will work best with your new tool! Stay away from any exfoliating scrubs because they will provide your skin with way too much exfoliation. It will break down skin tissue too much and lead to skin issues.

Conclusion

Definitely, worth the hype, the facial cleansing brush offers a face cleanse that goes beyond using your fingers and a washcloth. The bristles work wonders by penetrating further into your skin and massage away debris, dirt, and oil. Now that you know everything you need to know about these must-have skincare tools go out there and invest in the best one for you!