Fall and winter are the perfect time to wear high knee boots. Sweaters, leggings, blazer, jeans, jackets, and dresses can easily be mixed and matched to create unique fall outfits with boots that will certainly draw everyone's attention. So, what are you waiting for? Grab a cute pair of high-knee boots now, if you do not own a single pair of these beauties yet. The popularity of knee-high boots have stood the test of time and will continue to spice up our fashion game. Yup, it's easy to understand why? These classic boots are not only just good looking but quite comfortable, versatile, perfect for work, night outs, weekend outings and look fantastic with a variety of outfits. Also, here we present some Non-Boring Casual Winter Work Outfit Ideas. Well! If you wish to add some class to your old boring outfits this fall season, look no further than our wonderful collection comprising of classy fall winter outfits with knee-high boots for women.  Check out these looks that will make you go crazy – 
Fall-Winter Outfits With High Knee Boots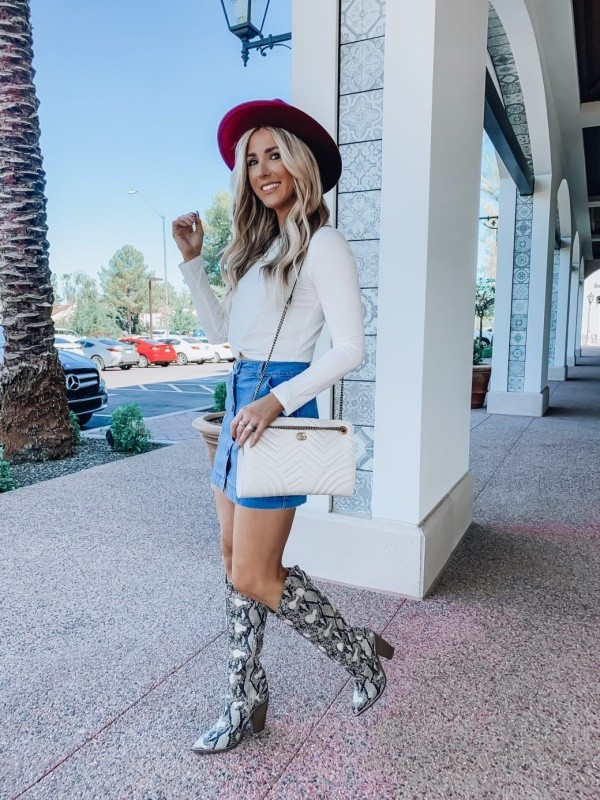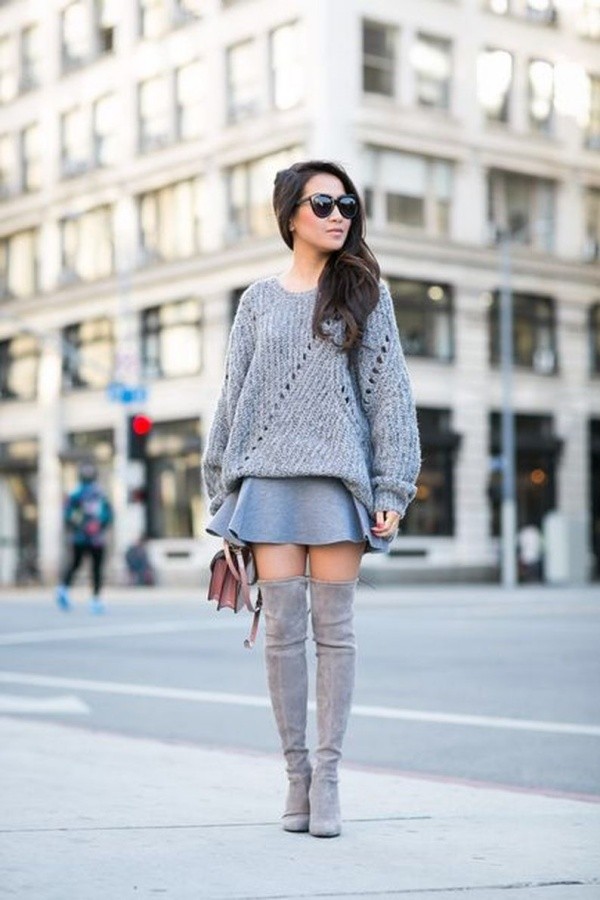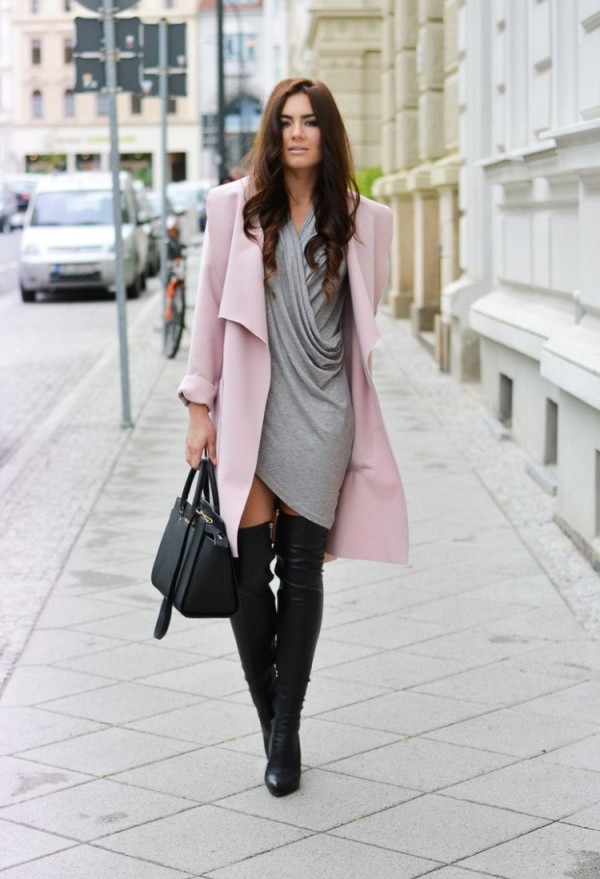 Checkered Jacket with Light-Colored Boots!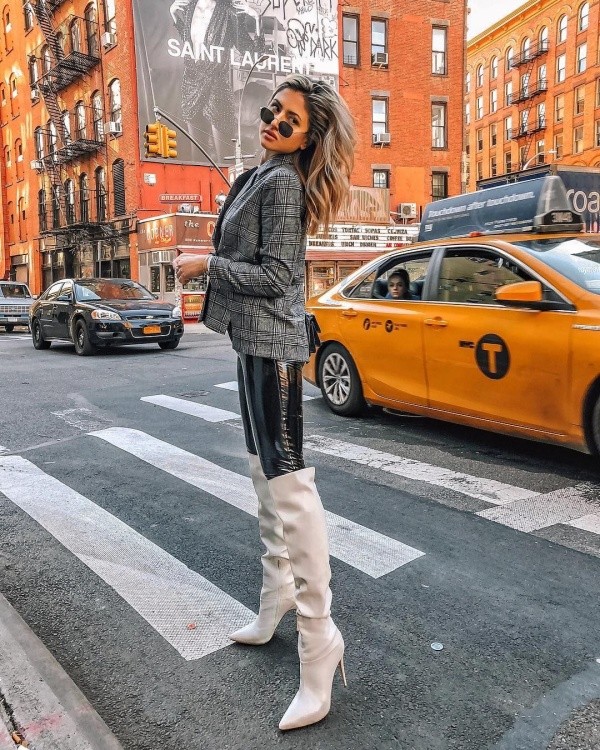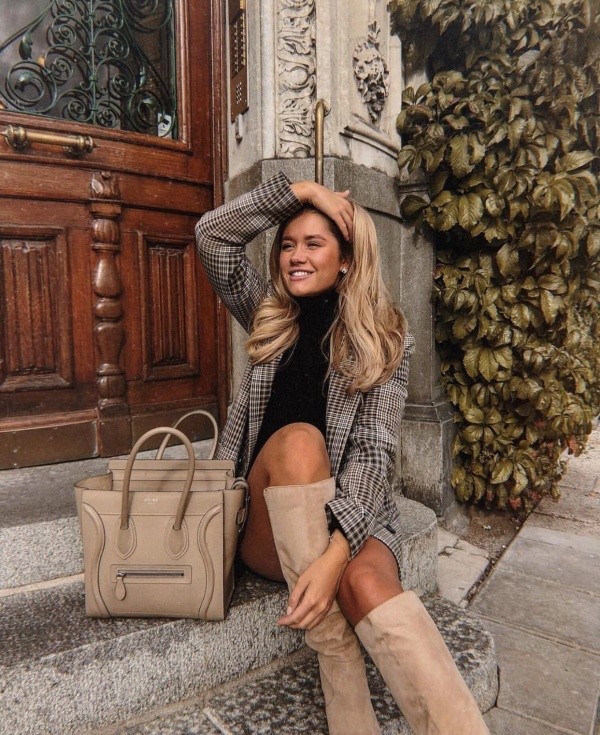 For an acute and casual look, try wearing a T-shirt dress with long checkered jacket paired with light-colored high-knee boots. This makes a perfect look for partying and also adds a dimension of edginess to any simple outfit during fall.  
Jeans and High-Knee Boots!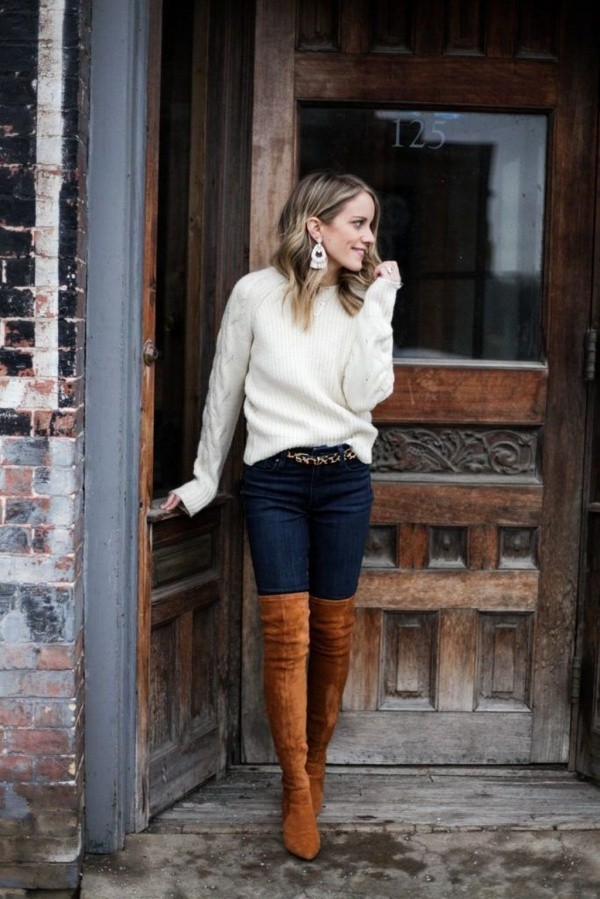 Your jeans don't have to stay behind when we talk about classy fall winter outfits with knee-high boots for women. Make use of them in fall by styling them with a black t-shirt and patterned blazer worn over the t-shirt to achieve an effortless look. High-knee boots styled with matching dark jeans instantly enhance your style statement.
Skinny Jeans, Crop Top And High-Knee Boots!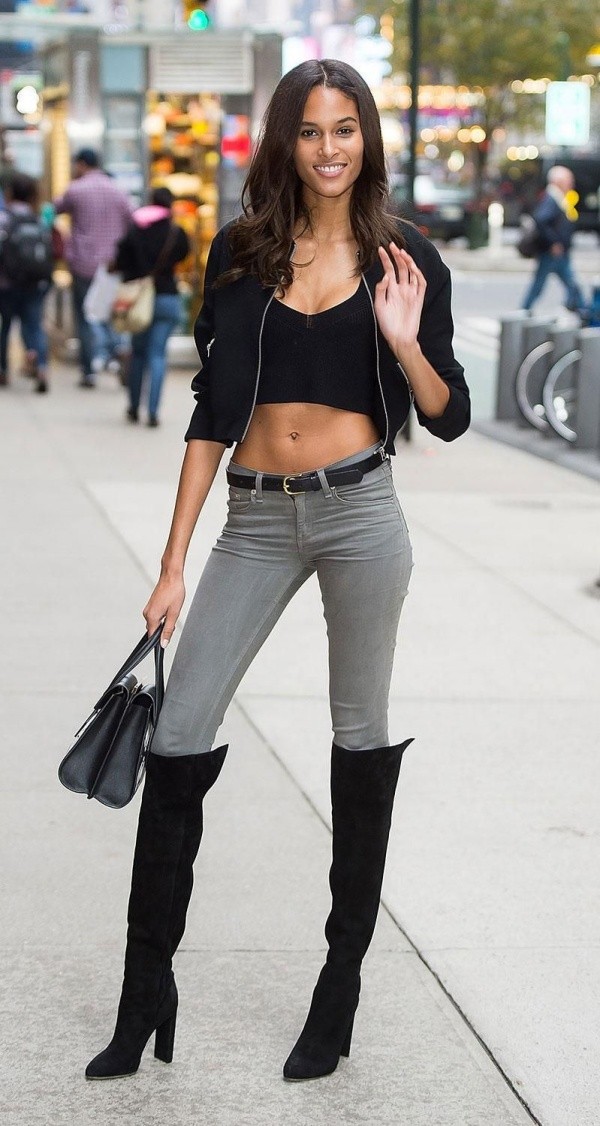 When you can't wait for extremely cold days to bring out those new boots out of your closet you got on sale, try the unexpected combination of styling your favorite crop top with skinny jeans, tights and over the black high-knee boots. Believe us! You need no other accessory to match with this ultimate outfit.
Tan Coat and Tall Boots!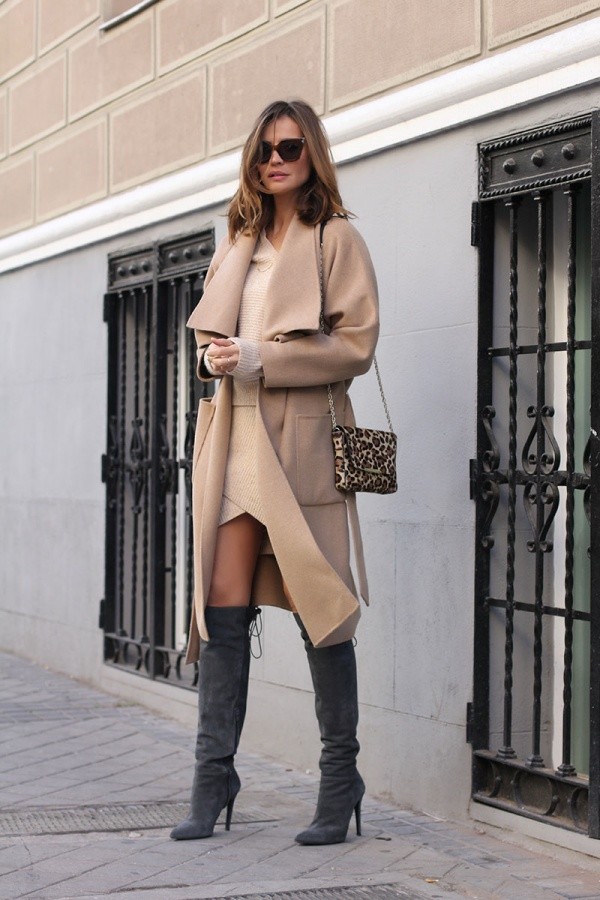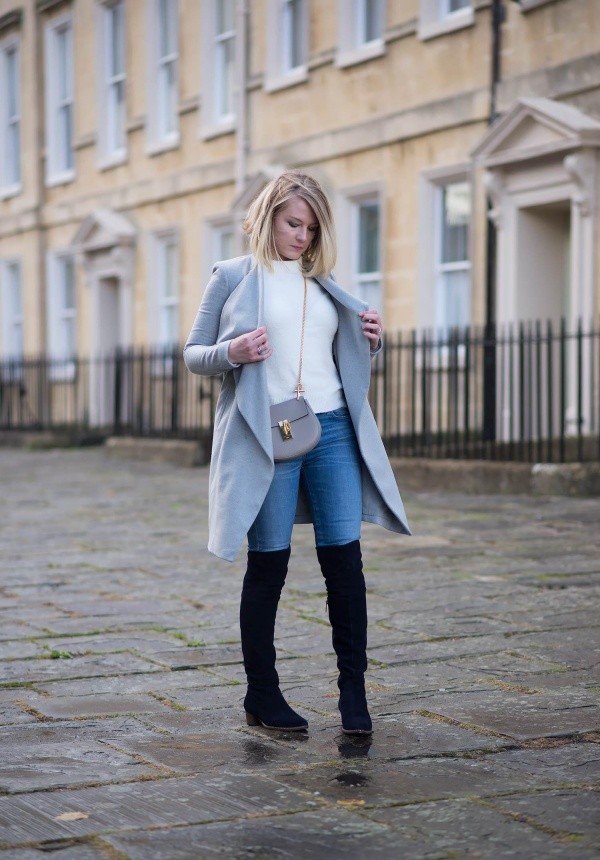 When the fall winds begin to blow, it's time to put on over the knee boots with a lovely tan coat. If you're finding yourself playing a bit safe, why not try styling a leather skirt with high-knee boots – giving your outfit a hint of biker style. Make this a signature look for the fall season and look glamorous. Here we have some Beautiful Autumn Winter Fashion Trends.
Knitted Dress and Suede Knee-High Boots!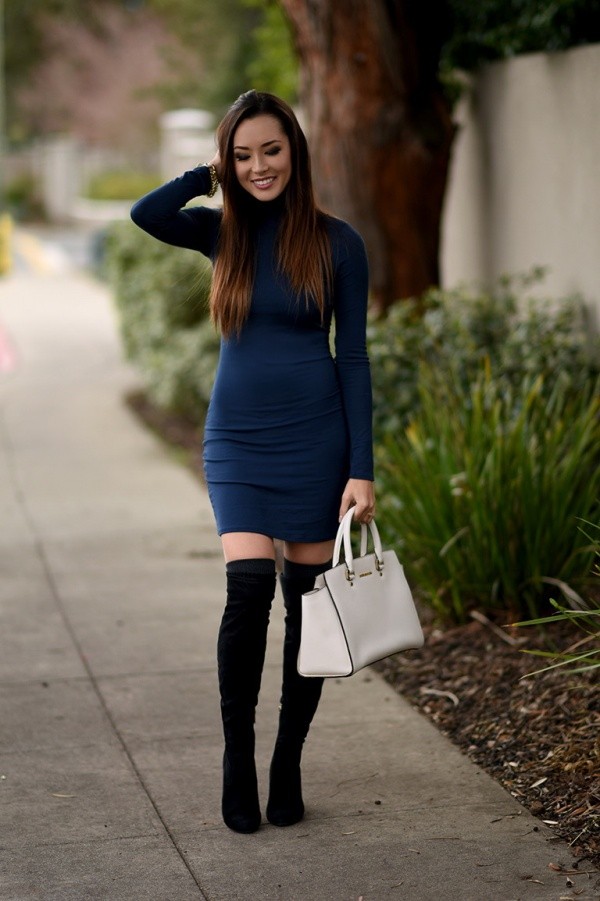 Don't you agree? The simple combination makes for an easy way to transform your warm-weather pieces into something sensational. For a casual vibe, don't be afraid to contrast a knitted dress with suede knee-high boots. Just make sure to get the right tone as they're substantial enough to keep your legs warm.
Leather Jacket and Flat Knee-High Boots!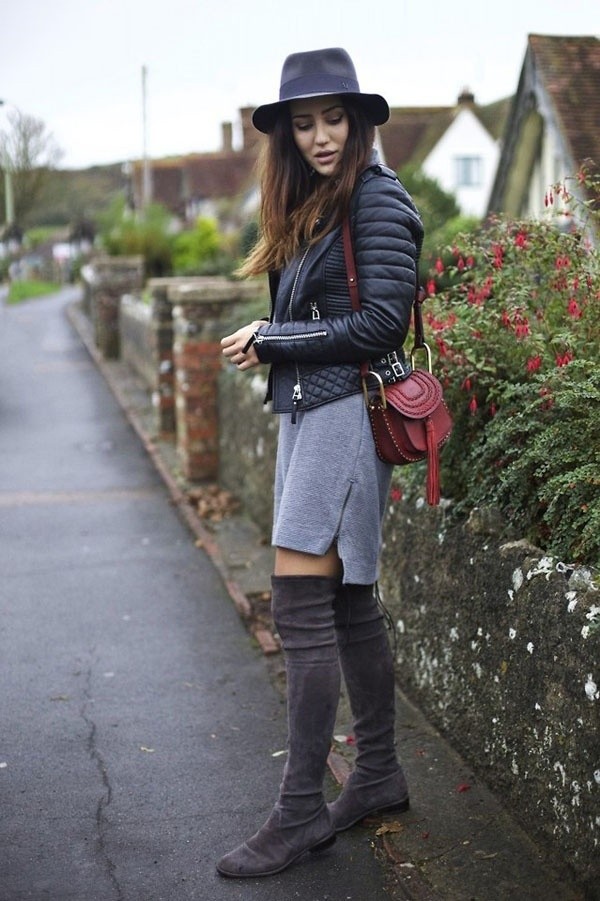 I personally love wearing flat high-knee boots with a cute pair of jeans, a white tee and a leather jacket for a chic, relaxed outfit look. Luckily, this outfit combo ranks among classy fall winter outfits with knee-high boots for women. So, are you also excited? Here are some Inspiring Fall Street Style Outfits You Must Have.
Mini Skirt and Knee-High Boots!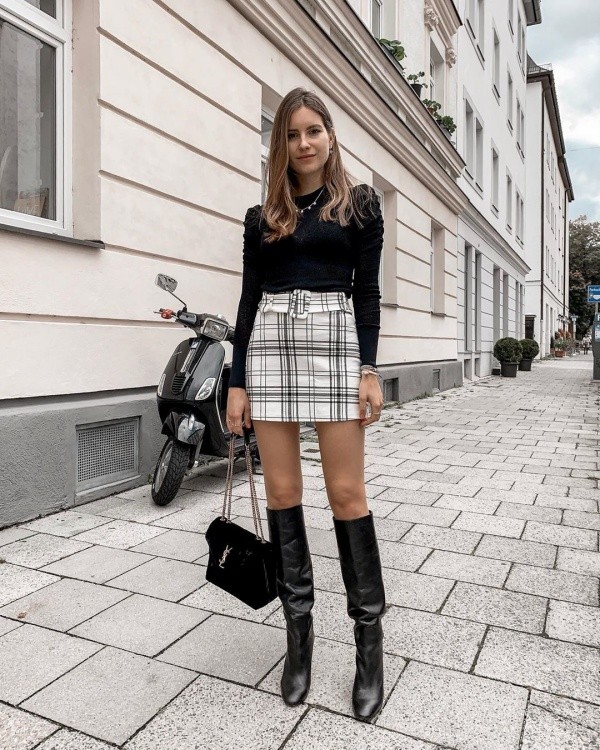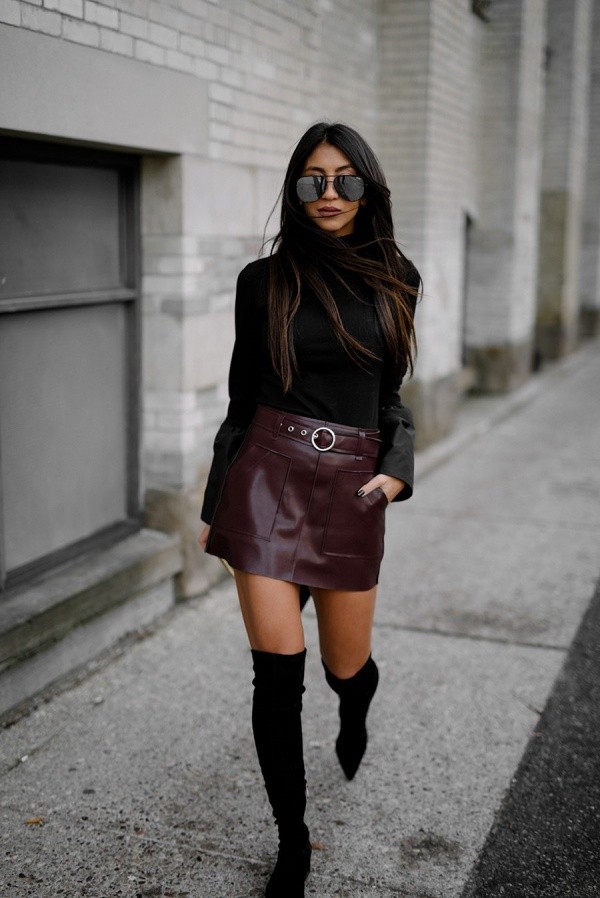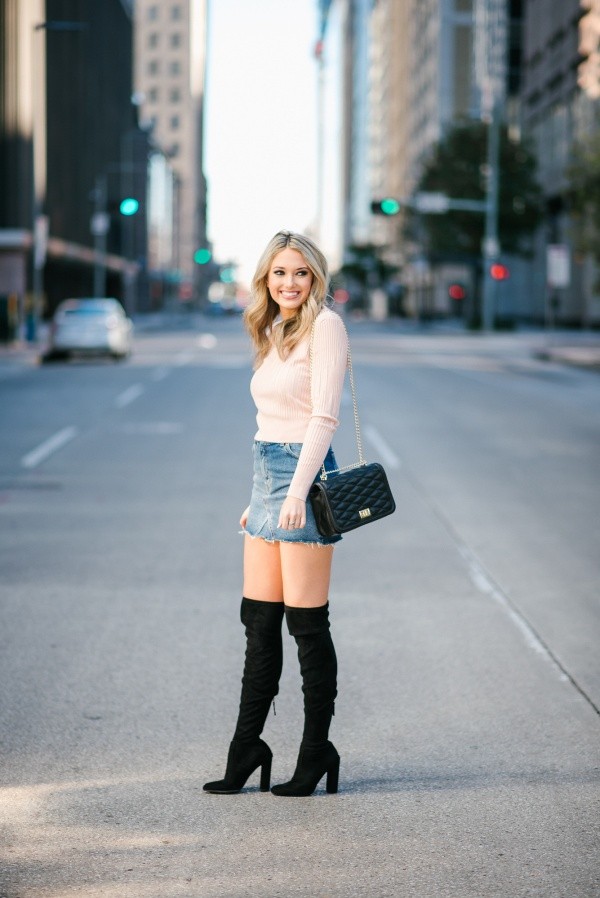 If you think that miniskirts are only meant for summer and spring looks, then you're mistaken. You can also combine miniskirts with cozy jackets, warm sweaters, and different boots to keep yourself warm. If you want to create an elegant look for fall days, then pair your white lace mini skirt with black knee-high boots and a small bag.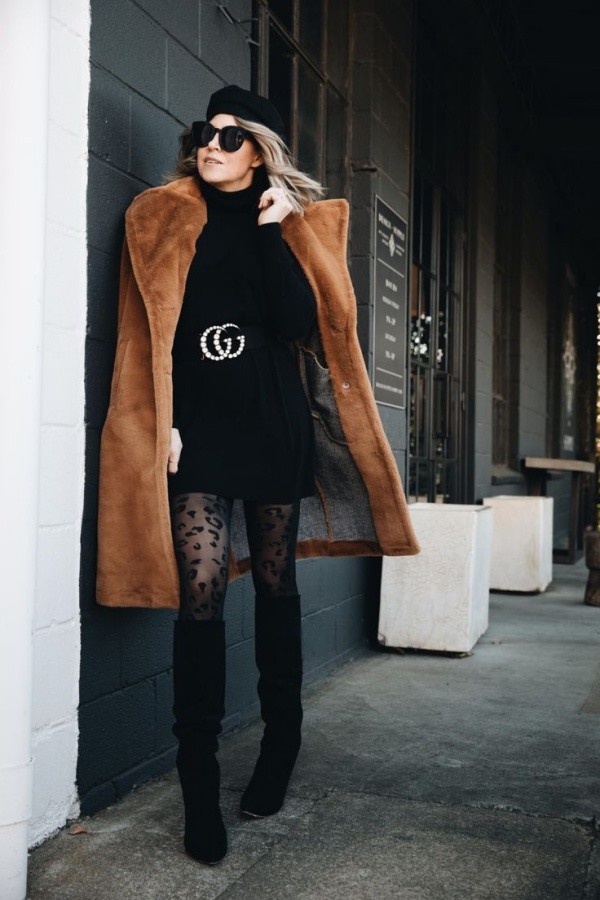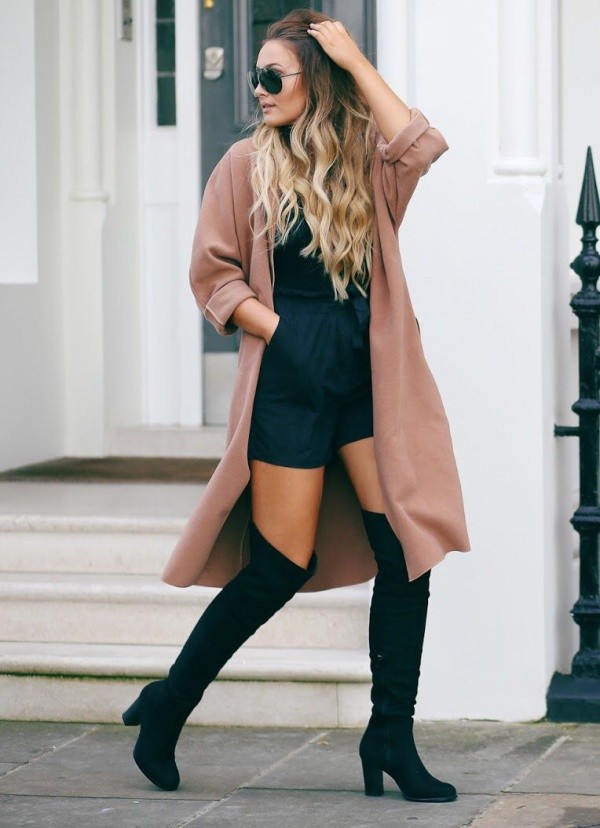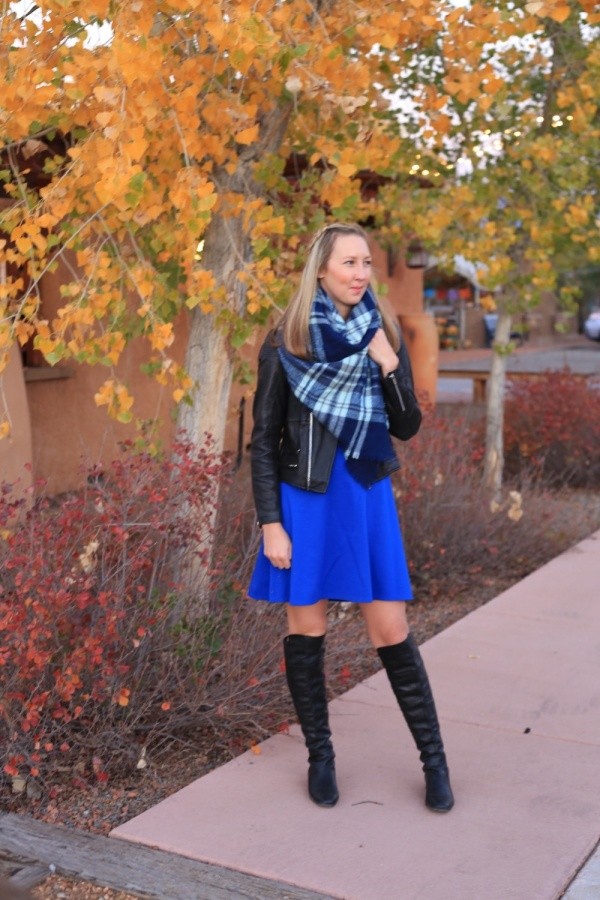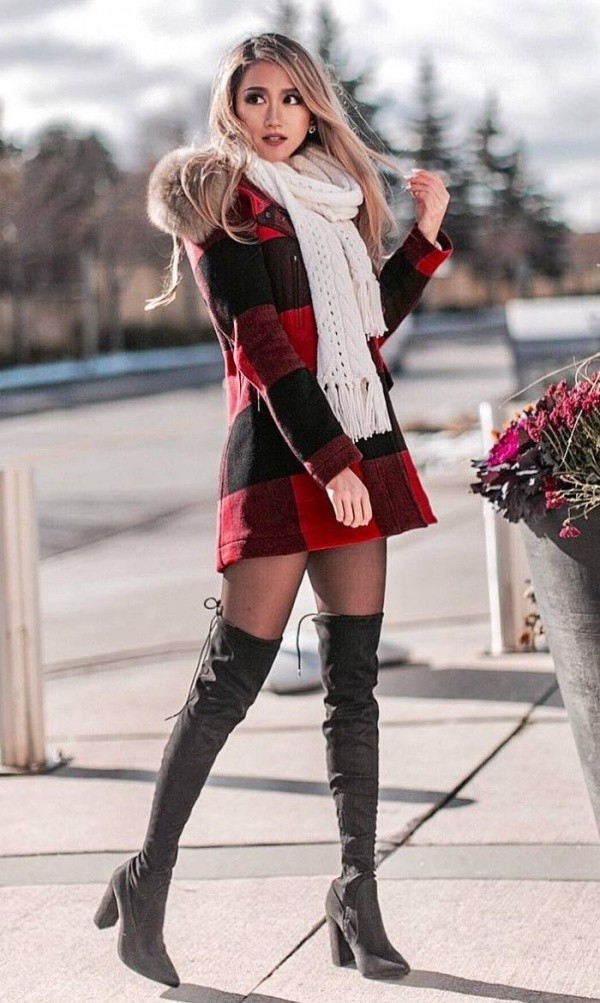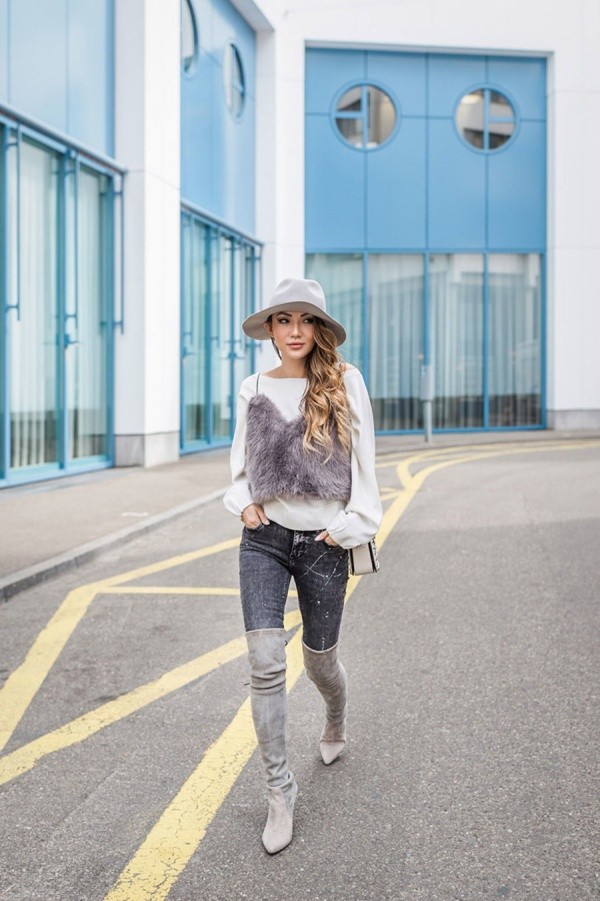 Isn't it good to see that fall season is filled with endless outfit ideas and high-knee boots opportunities for pretty ladies to have fun with? So, get inspired by these classy fall winter outfits with knee-high boots for women and wear them from the office to all your weekend activities without any fear. Also, here we are giving you some Adorable Winter Outfits With Sneaker. Plus, these ideas are perfect for cold weather, look super trendy and will give you a kick start for the new season shopping.