Looking for cute and comfortable outfits for winter? Gals! Whether you need some inspiration for layering your jacket or a favorite pair of jeans for weekend outings with friends in chilly weather, look no further than this winter looks everyone on Pinterest is obsessed with. The following winter collection is not only versatile, in fact, will inspire you to wear your midi skirts during the winter time as well.
Well! We truly understand that there's nothing more unbearable than getting ready for a frigid winter day. So, we just hope these stylish winter outfit ideas will surely inspire your next look. Stay cool and enjoy!! Here are some professional yet simple office outfit ideas for this winter you can try out.
Winter Looks Everyone On Pinterest Is Obsessed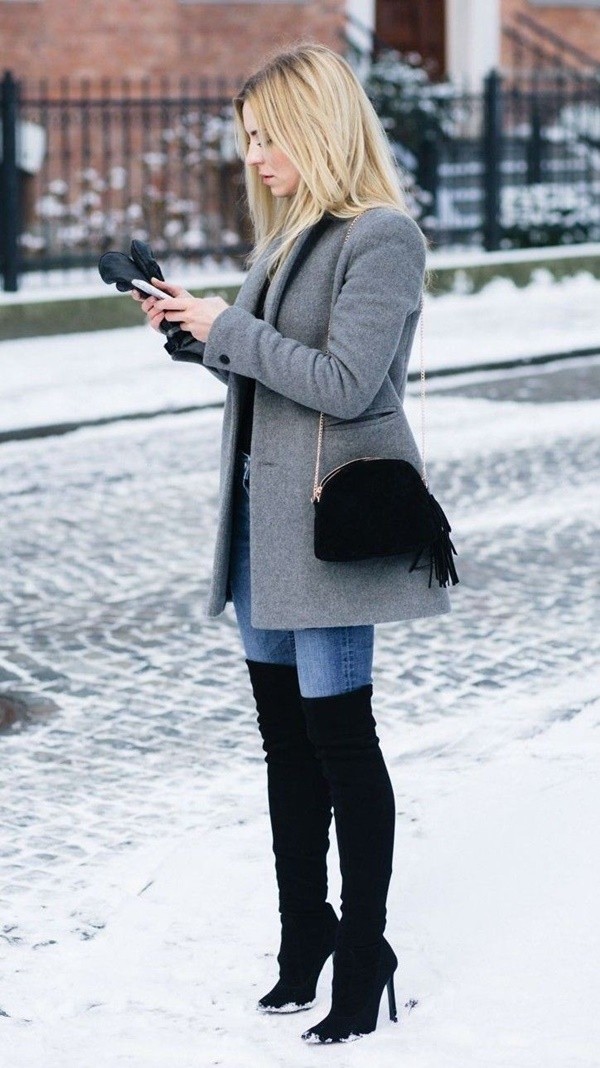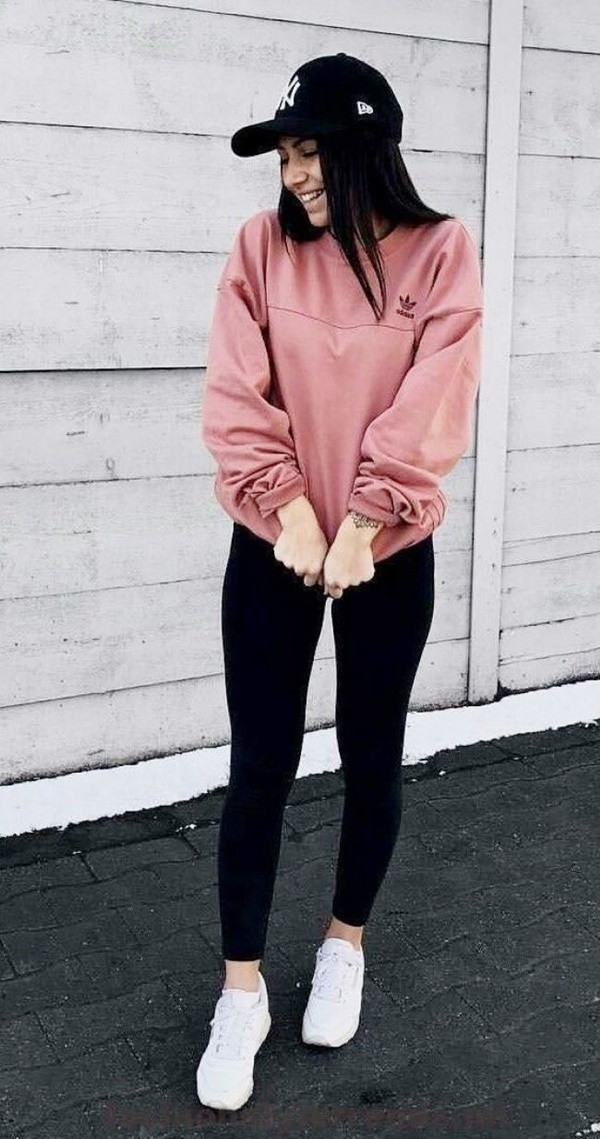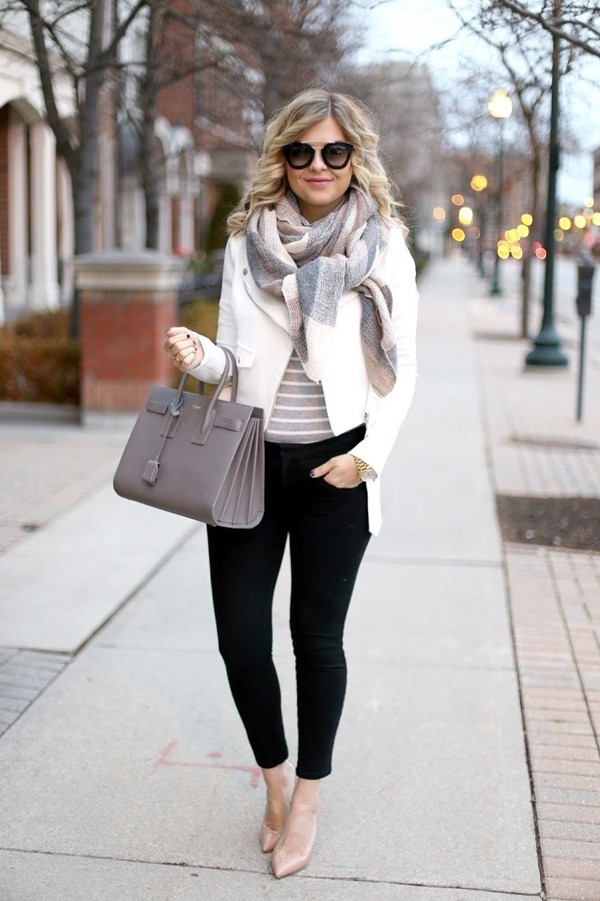 Printed And Patterned Woolen Knitwear!
Gals! Have you ever thought of making woolen knitwear your new winter outfit? To grab attention, try pairing your favorite woolen knitwear with geometric shapes, stripes, floral patterns, and even a knitted logo or picture when you plan to go out for lunch with your friends during cold weather.
Floral Puffer Coat!
Puffer coats suit everyone, it's just as simple as styling it appropriately. It's such a statement piece that you can easily pair with other winter wardrobe staples like – black skinny jeans, checked blazer, fur jacket and so on.
Check Print Maxi Paired With Lace-Up Boots!
One of the most common winters looks everyone on Pinterest is obsessed with is pairing a cute maxi skirt with lace-up boots to keep the skirt winter-weather appropriate. If you want to keep yourself extra warm, don't forget to add a Panama hat. Also, here we present some Ways to wear a maxi dress in winter. Check out-
Sweaters With Circle Skirt!
When you will step out in this outfit, your friends may ask what kind of round ball you're wearing on your body. Be confident and don't feel shy in pairing your warm, cozy sweater with circle skirt to achieve a captivating look in extremely cold weather.
Classy Silk Tank!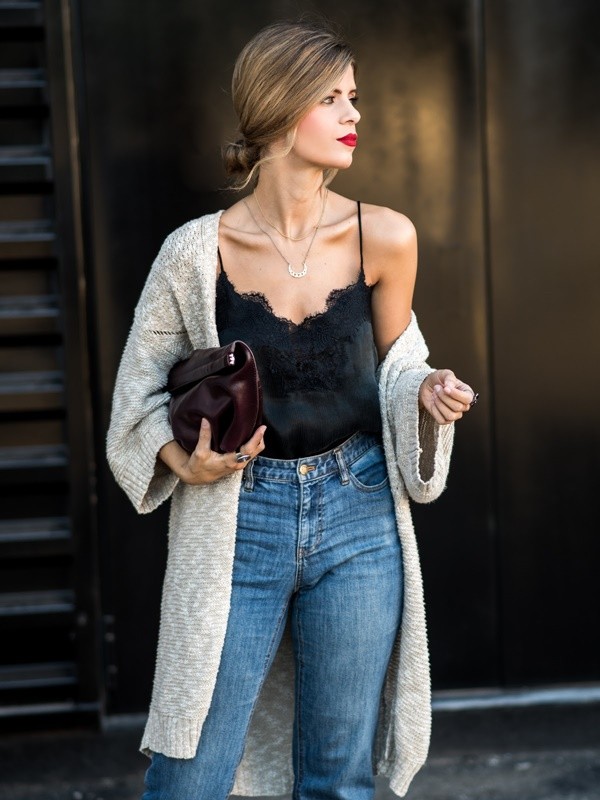 If you really want to go wild and take your dressing style to next level this winter season, why don't you opt for a silk tank paired with a white trouser to give a classic new twist to your boring looking outfit?
Cashmere Jumper!
This winter season for an instantly updated look, wearing a comfy cashmere jumper with leather leggings and carrying a cute ballet bun with the look proves to be one of the best winter looks everyone on Pinterest is obsessed to give a must try.
Chambray Shirt With Chunky Cardigan!
Are you tired of being late to office in winters because you can't find anything to wear?  Pretty ladies! You can easily skip this morning outfit struggle by layering chambray shirt with a chunky long warm cardigan and infinity scarf as a latest fashion statement.
Trendy Sequined Leggings!
Fashion-forward gals! Black sequined leggings make you feel confident and look best anywhere you go. Moreover, if you want to try something glitzy for a night out with friends, this look will never let you down.
Tweed Jacket Paired!
When you're heading for some formal occasion in winters, go for a jacket that gives you a smart comfortable look. Why don't you try pairing tweed jacket with a patterned navy shirt for an instant vibe?
Boyfriend Coat With Skinny Jeans!
Do you love staying simple at work in winters? You can never go wrong with a boyfriend coat. Pairing it with a cozy combo of cobalt-blue knit, skinny jeans and an awesome pair of buckle-up cape boots is an easy way to achieve a feminine look.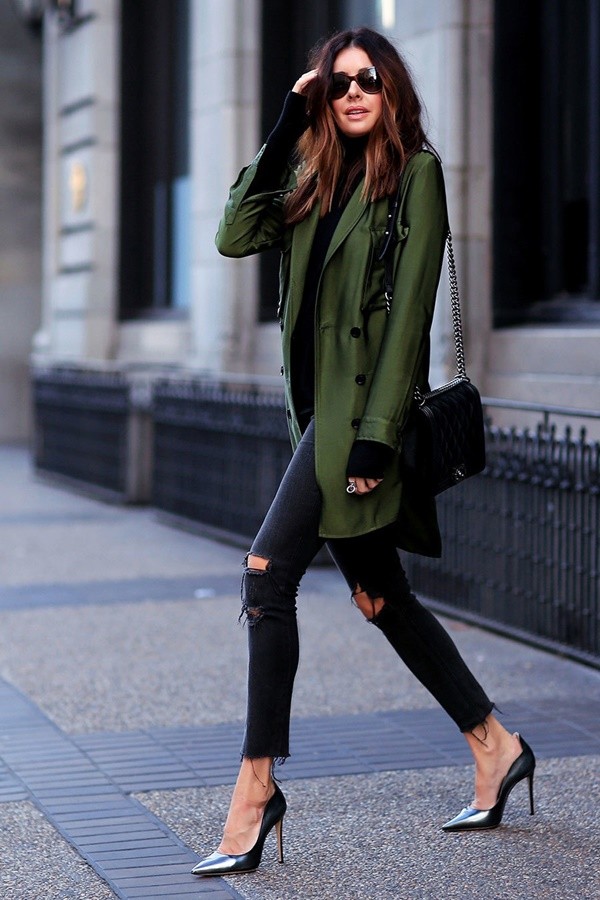 If you also dream for some chic ideas that are fashion-girl approved? Then, there isn't any need to shop for a whole new wardrobe. Just try to breathe new life into your old winter staples by reworking on those pieces into a completely new outfit. For quick inspiration, this winter looks everyone on Pinterest is obsessed with are a great head-turner. However, one must not give up all hope of looking cute in the winter!! Also, you can take some idea from Cute Winter Outfits Ideas For Teens. Have a look-