Tattoo enthusiasts! Watercolor tattoos are a whole new trend in the tattoo world because of their beautiful designs, visual attractiveness, colors, and complexity of fulfillment. Despite the fact that watercolor tattoo designs are one of the most difficult to make, still, there are some designs that seem to be childish and very easy. Sometimes even professional tattoo artists find getting dabs of paint on the body extremely difficult. Now, let's understand who usually prefer getting watercolor tattoos inked on their body. Such temporary tattoo designs are loved by true romantic lovers and creative individuals who are crazy for an unusual piece of art. Here we are giving you some Significant and Tiny Elephant Tattoo Designs. If you're looking for something special, original and extraordinary, the watercolor tattoos mentioned in this post are for you. Take a look and get inspired – 
Beautiful Watercolor Tattoo Designs
Blue Whale!
If you have a love for sea creatures from the bottom of your heart, then you'll surely love the majestic beauty of this bright tattoo design. The blue whale tattoos are a superb way to depict that you live in harmony with yourself and outer world.
Little Mermaid!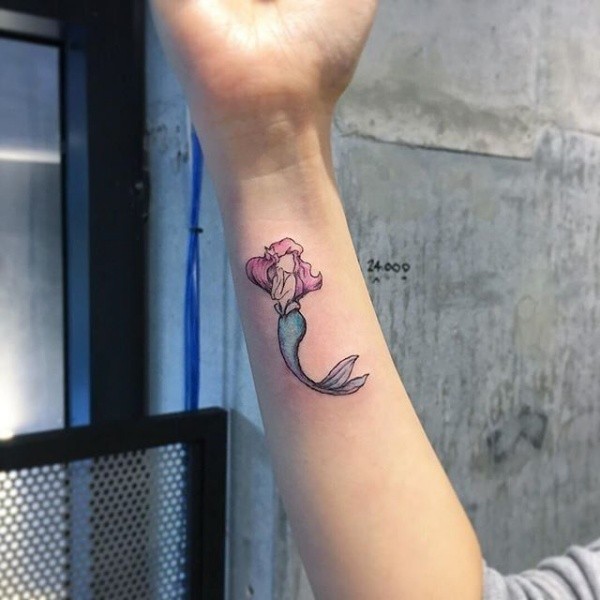 What could be more beautiful than this tattoo design for art lovers? This tattoo idea is unique and looks absolutely charming.
A Blue Feather!
Feather tattoos are a popular choice these days because of their feminine look. Get one and show the world that whom you are and the ability that you have.
Tree Of Life!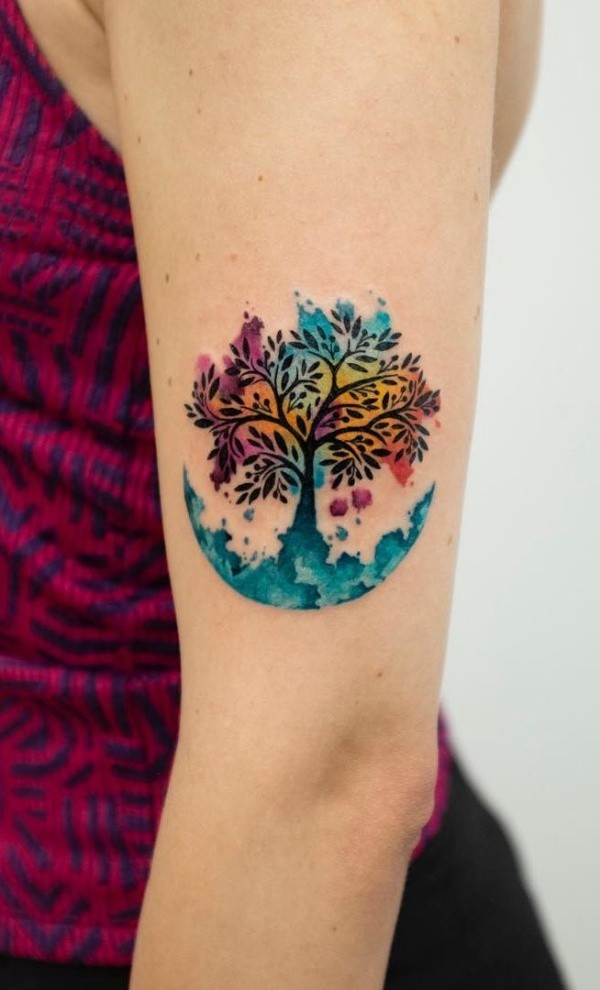 The tree of life watercolor tattoo designs having the stunning branches and the roots reaching out towards the shoulder looks great when done with all the beautiful colors.
Stunning Flowers!
An indeed unique and beautiful design! Flower tattoos are all the rage now, symbolizing the beauty of nature. How about getting inked a large red floral design? It's something that will make you feel happy and looks fantastic.
Striking Butterfly!
Not only butterfly designs are beautiful, in fact, they are more versatile, delicate and alluring. They can be placed anywhere on the body.
A Colorful Owl!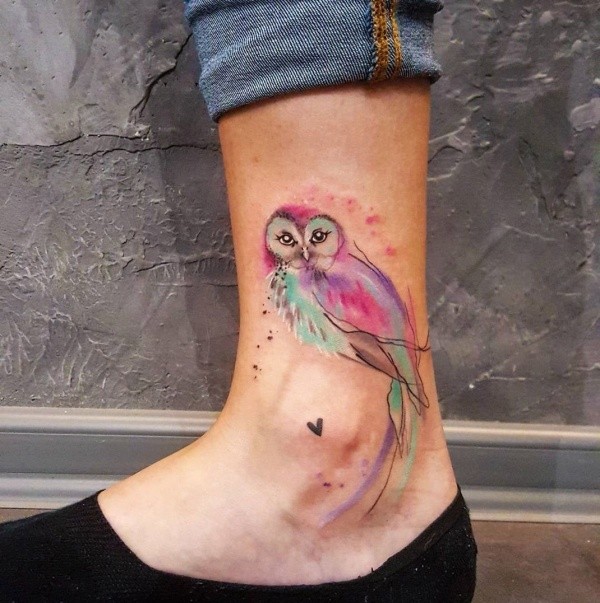 An owl tattoo with a splash of color looks extremely beautiful. This tattoo design looks royal and is a symbol of the new beginning of life.
Sunflower Tattoo!
Gals, love to get sunflower tattoos as temporary tattoo designs. Even without colorful inks, it looks beautiful. 
The Handprint!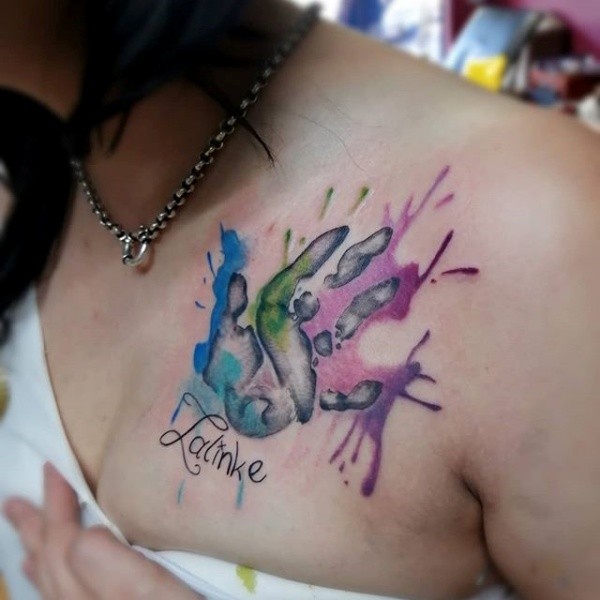 Having your child's handprint as your favorite tattoo design will always be a reminder of their childhood while they continue to grow up. Here we are present some Delicate Wrist Tattoos For Sedulous Beings.
Dragonfly!
The tattoo design looks incredibly realistic because of the detailed work and beautiful colors used to create it.
The Jellyfish!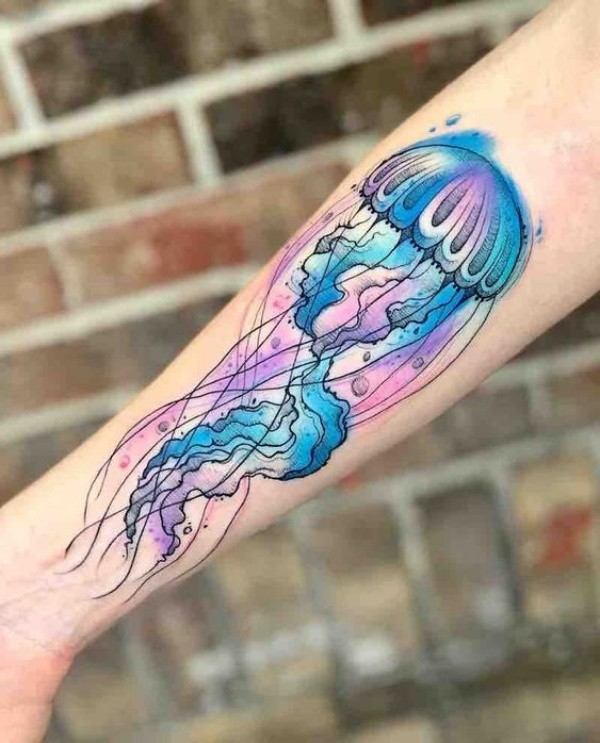 Well, sea creatures make perfect partners with watercolor tattoo designs. You can have this stunning tattoo design morph into what shape you desire.  
Night Sky!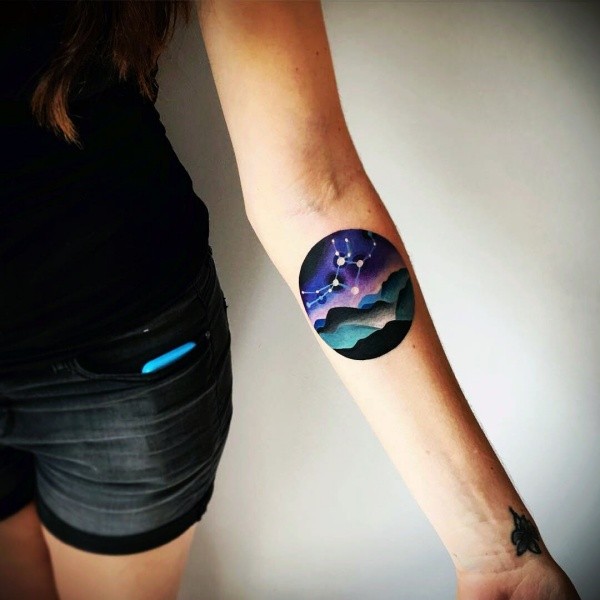 If you're looking for a tattoo design having diversity in colors, the night sky is the perfect example. Yes, dawn and dusk can be captured attractively with the use of bright colors.
A Purple Unicorn!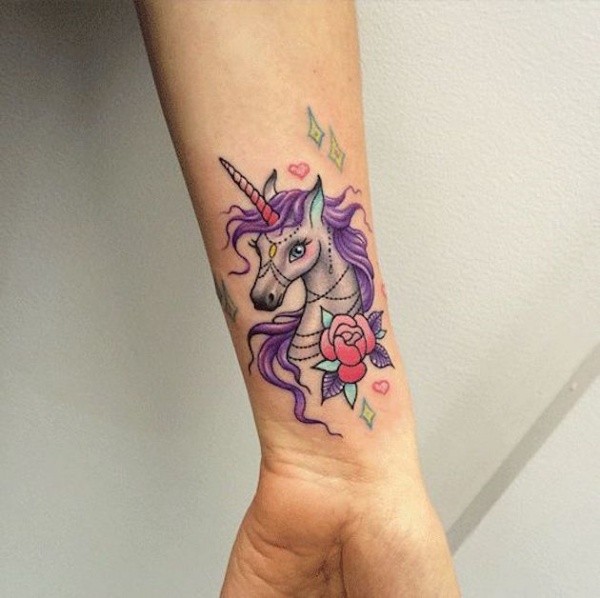 This design offers a more childlike feel attached to it, requires a whole lot of ink, time, patience and effort.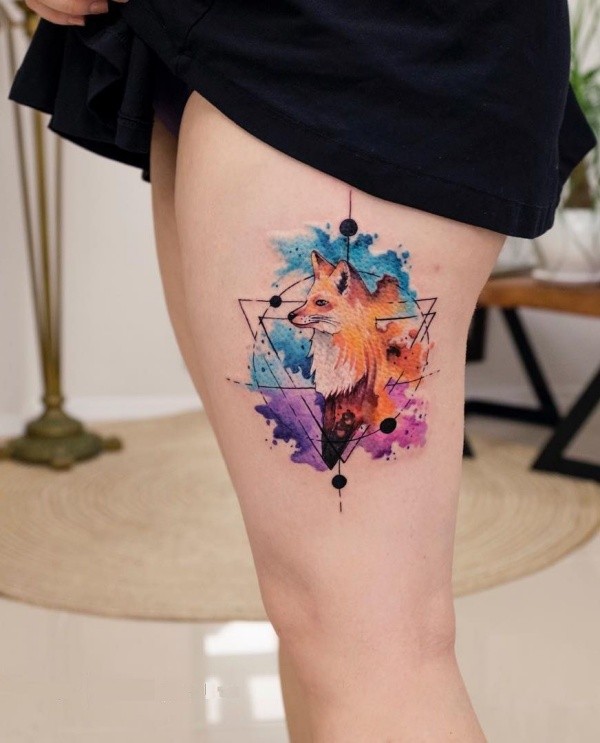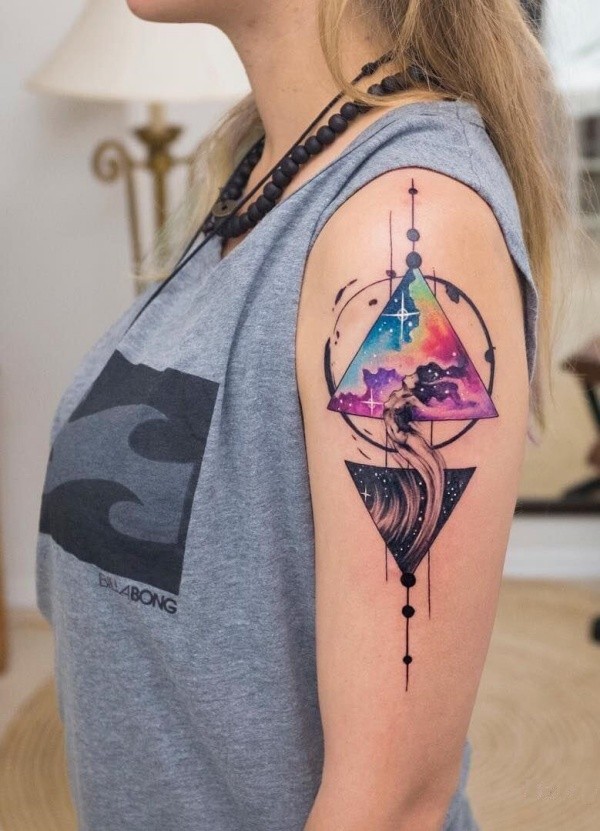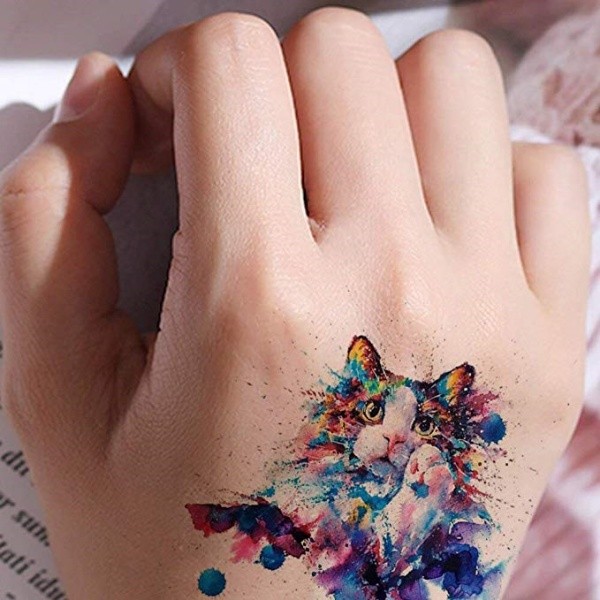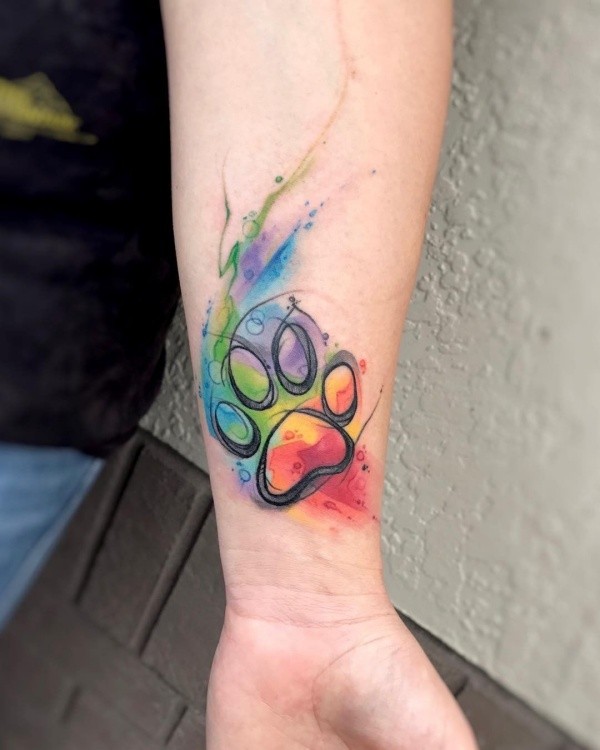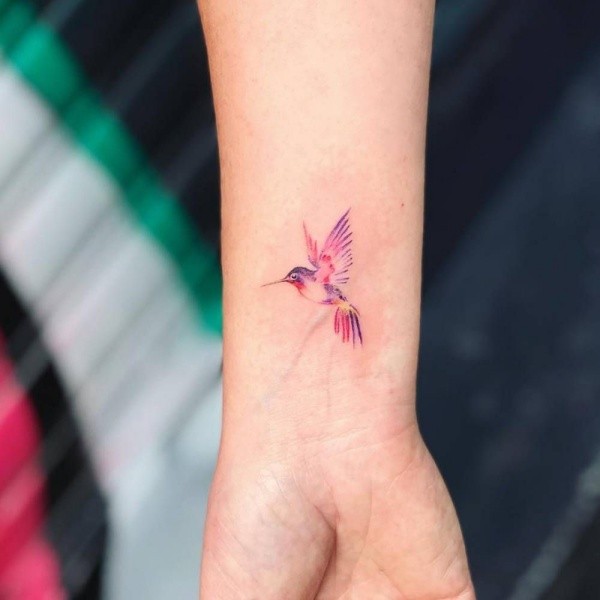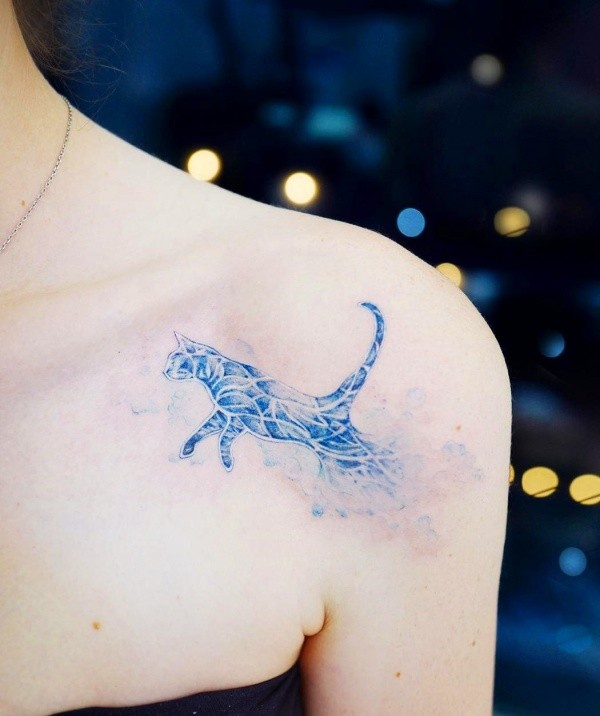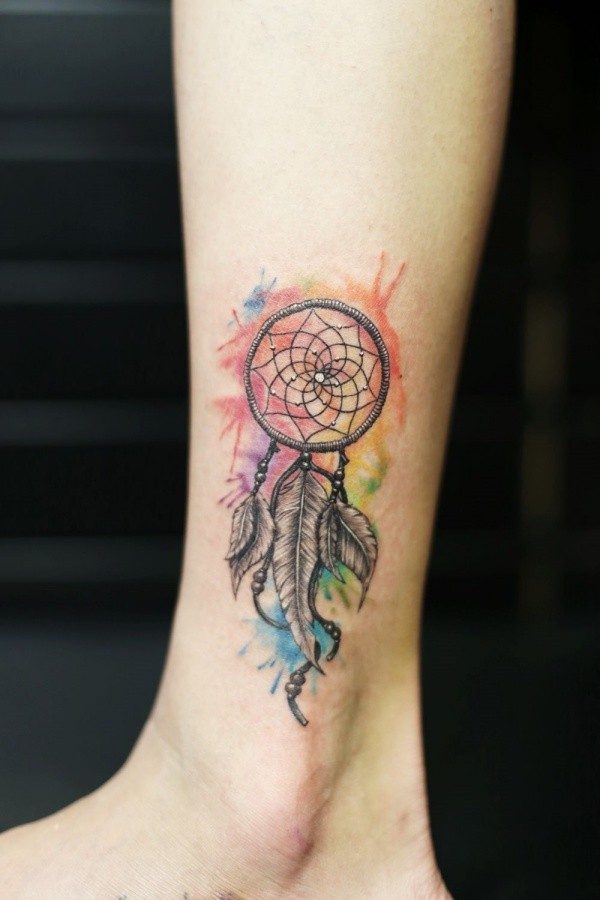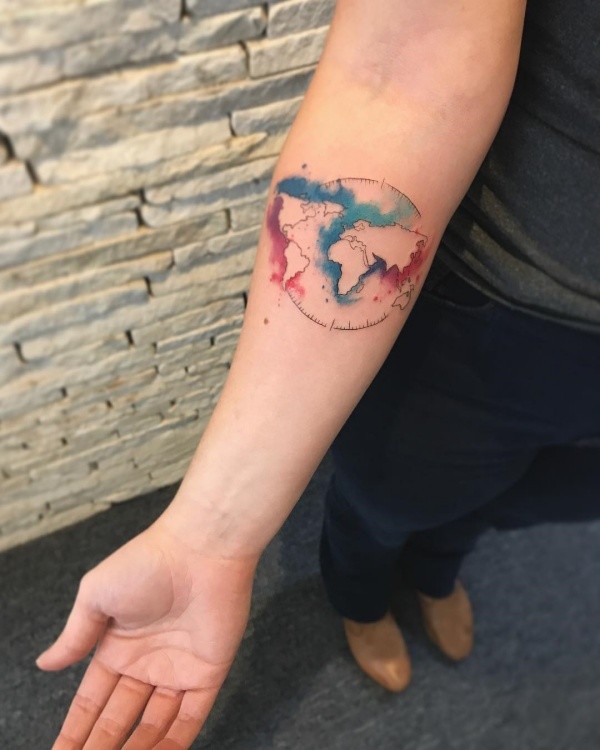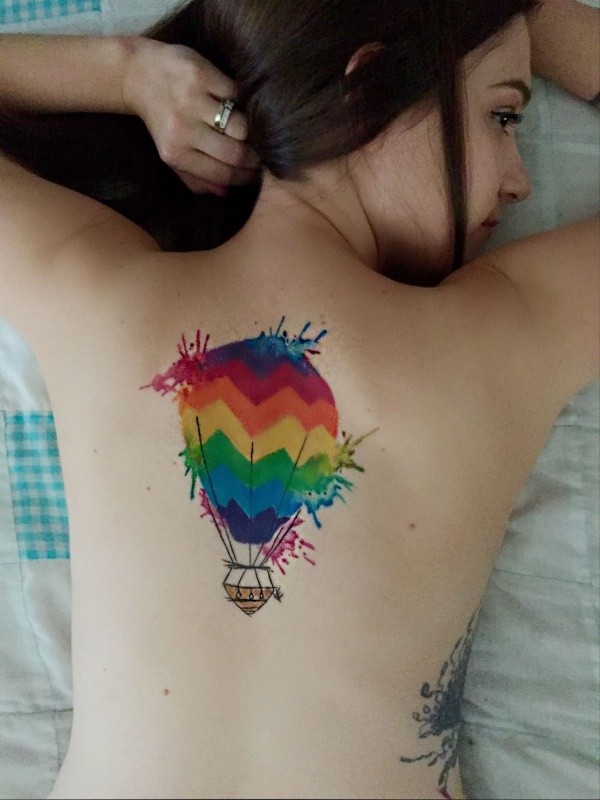 These watercolor tattoo designs allow you to express your individuality in a very unique way. Honestly, these designs look great on different parts of the body when depicted in different colors. They resemble just like a watercolor painting. Whether you're considering adding one new design to your collection or if you're on the hunt for fresh inspiration for your first tattoo, consider choosing any of the above design as they look so much real than any other tattoo design due to the coloring effects. Also, here are some Cute Thoughtful and Beautiful Feminist Tattoos. In simple words, you can have any temporary tattoo design you want, splashed on your skin in the most stunning way.