Vibrant colors are bold and so are you! Why don't you try such bold colors and flaunt your mood? Bright and vibrant colors depict your joyful mood. You can get attention at any event when you dazzle in vibrant colors. Experiment with the color schemes to wear these vibrant colors. Black is classy and chic too but giving a try to bright bold colors may add a twist to your style. Perfect accessories and sense of complementing vibrant colors will add charm to your outfit. Here are some Beautiful Vibrant Color Outfits To Shine Over This World. Try these handpicked outfit ideas and see how you feel energetic. Here we present our ultimate selection of the trendy beach outfit ideas for women. Use these beach outfit ideas for your inspiration and we assure these ideas will make your favorite beach outfit fun and comfortable one.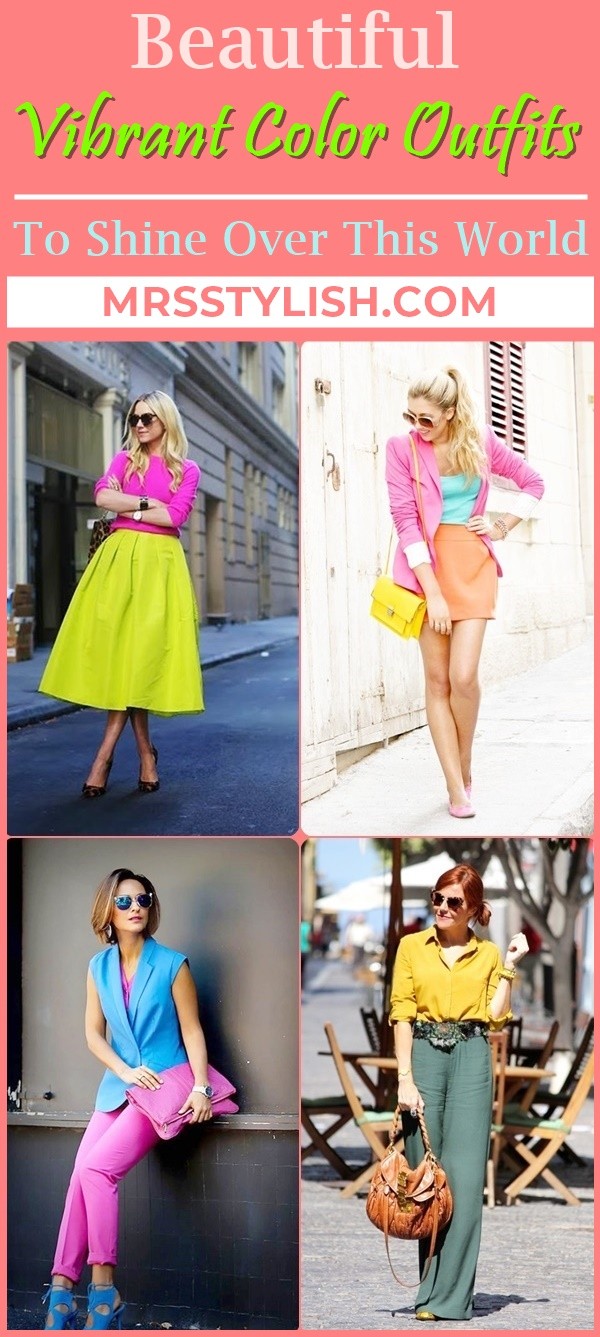 Vibrant Color Outfits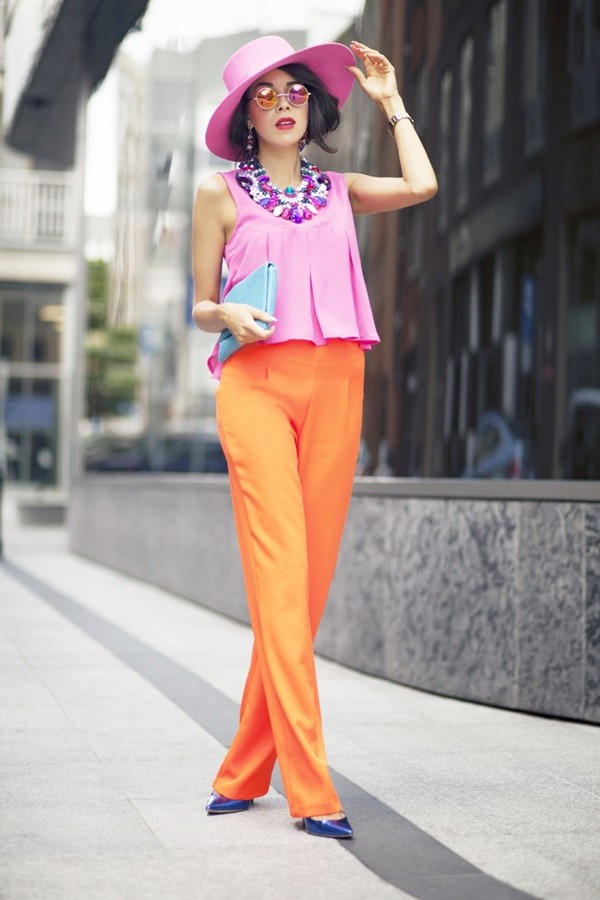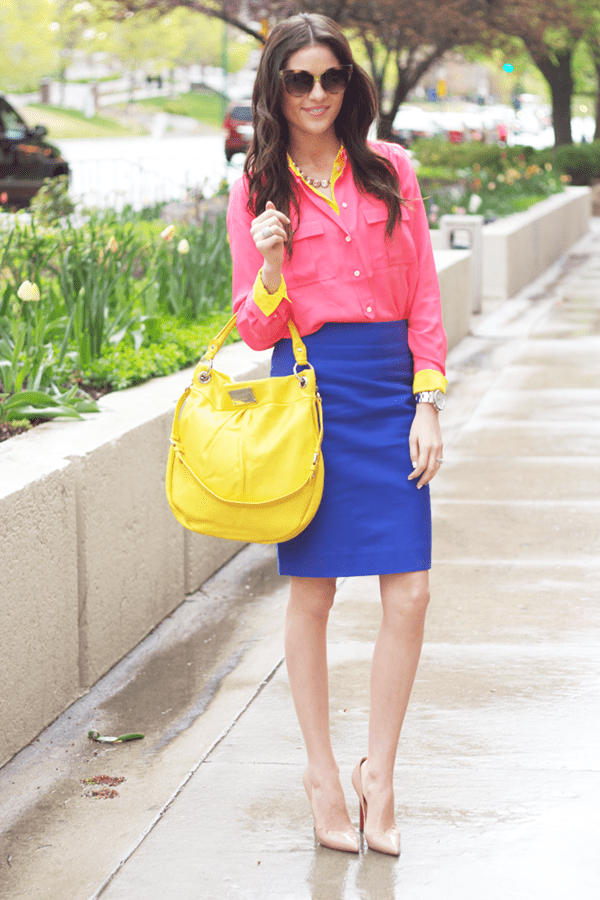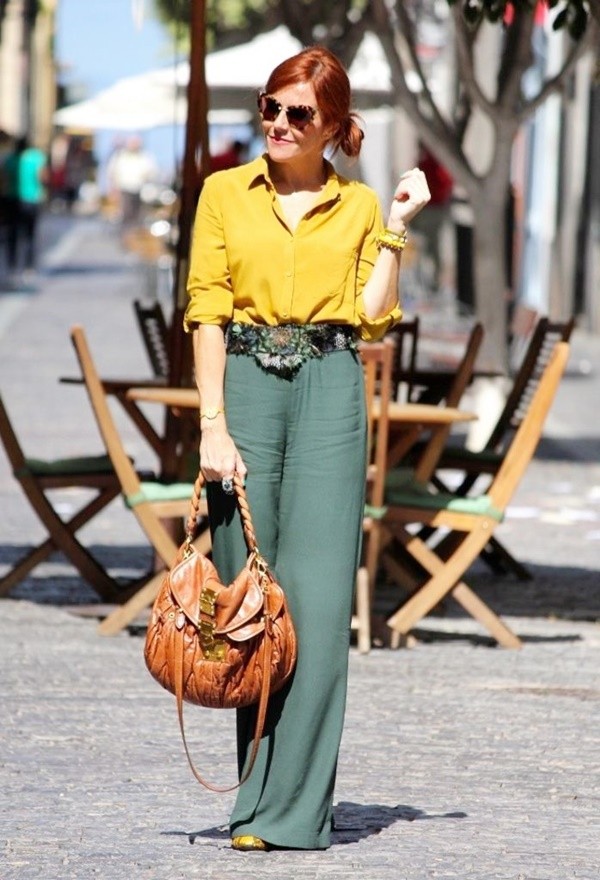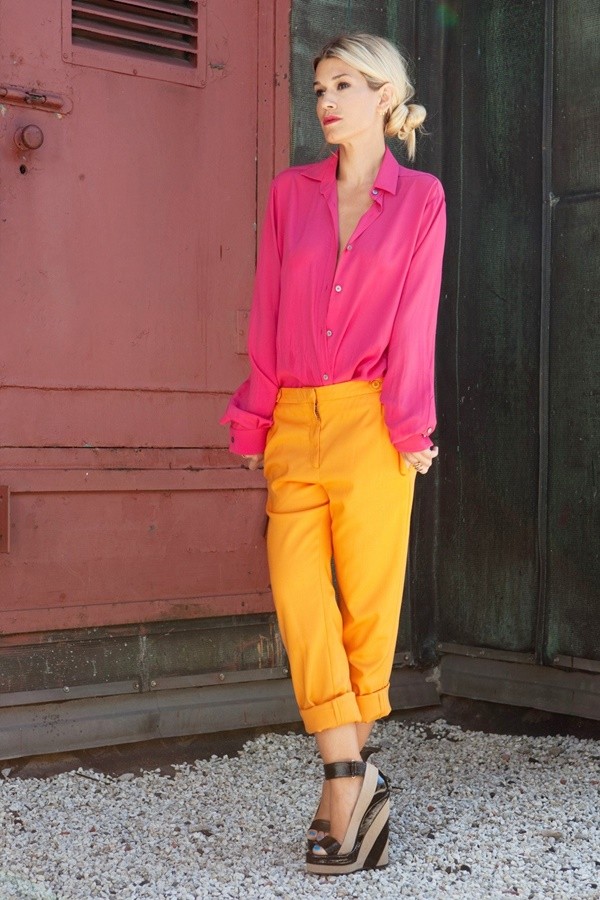 The Monochrome Charm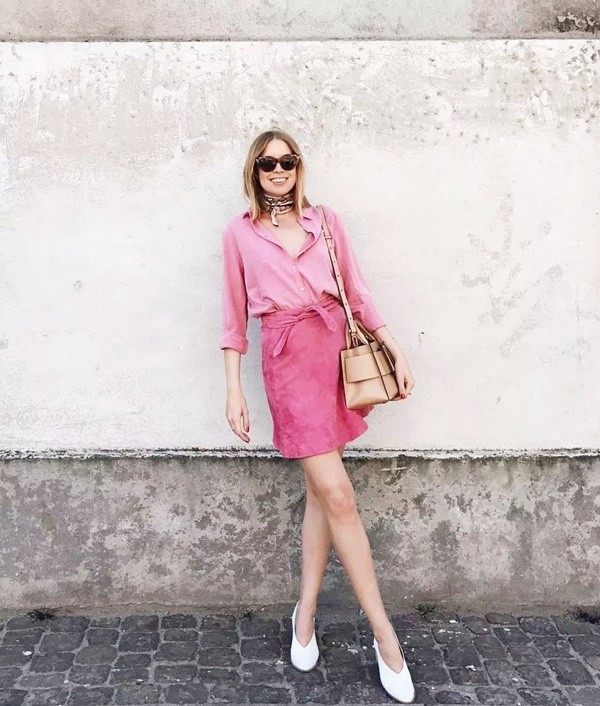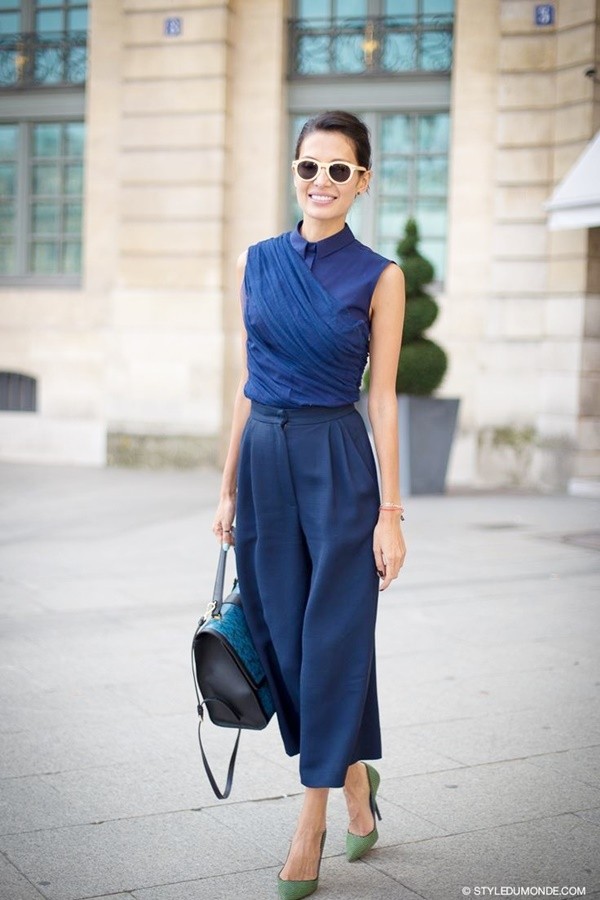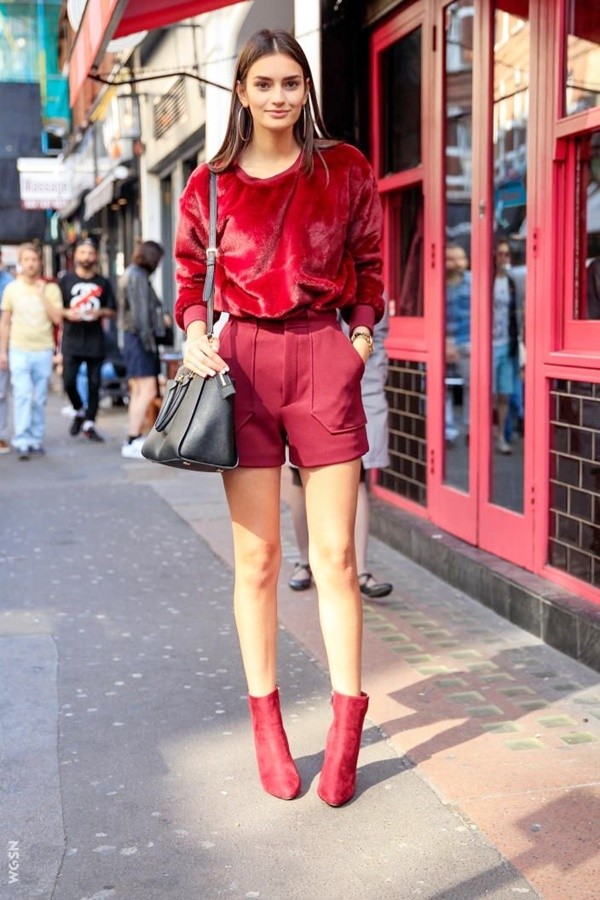 Choose your favorite color and go for its shades to create the best monochrome style. You can pair dark shade bottom with lightly toned top giving a chic look. You can opt for vibrant colors like purple, blue or red. It is the best idea to stick to a color family and select shades of that single color for an awesome effortless outfit. This monochrome outfit will add charm and make you feel full of life. Minimal accessories will suit more to such a monochrome outfit.
Complement Neutrals With Bold Colors
It is necessary to highlight your bold attire and you can do it right by pairing a neutral color. This combination creativity in Beautiful Vibrant Color Outfits To Shine Over This World works great with neutral colors. When you pair a bold and bright skirt with a neutral top, skirt gets highlighted and gives you an attractive appearance. You can also try this complementing combination in reverse like a bright top with neutral bottom wear.
Universal Denim
Denim is awesome and works best with almost anything. Thus we can call our favorite denim the 'Universal' one. Team up such denim with any bright color top and get all the limelight you desire. You can pair your outfit with comfy heels and rock the event. This Beautiful Vibrant Color Outfits To Shine Over This World are easy and effortless. If you too have a bulky tummy which you want to hide, then there are certain magic tips that you can follow. Below, you find some of the most amazing and Useful fashion tips to hide your tummy.
Bright Neon Colors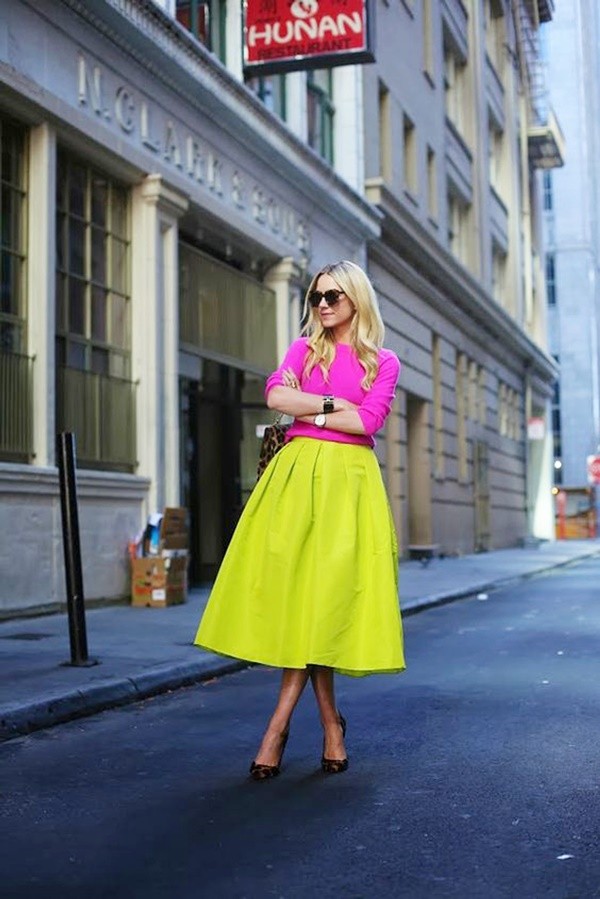 Neon colors are the real vibrant color that is perfect to shine. You can recreate your yellow look with the neon color or you may go for any neon color you like. Match skirt and a cute top in the same neon shade. You can use these pieces with other things also.
With The Patterns
Be wild and bold with patterns like animal print. You can team up any of the vibrant color tops with such pattern skirt or loose pant. You may like snakeskin boots with this outfit. Go for a sleeveless top with a patterned bottom to beat the warm temperature outside. If you too have this secret desire of looking skinny, then you must definitely try out the under-mentioned Bloggers Fashion Tips To Look Skinny.
Opposite Bold Colors Are Awesome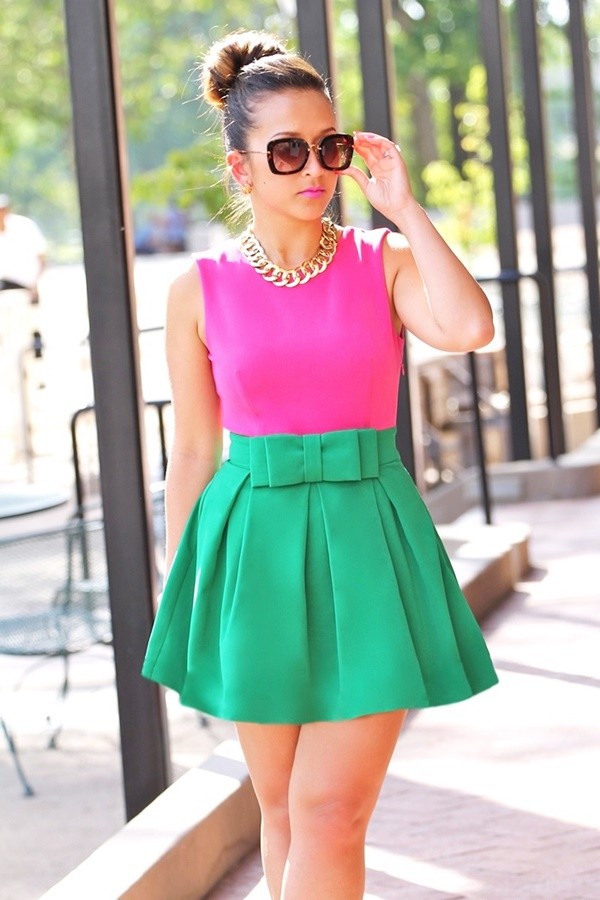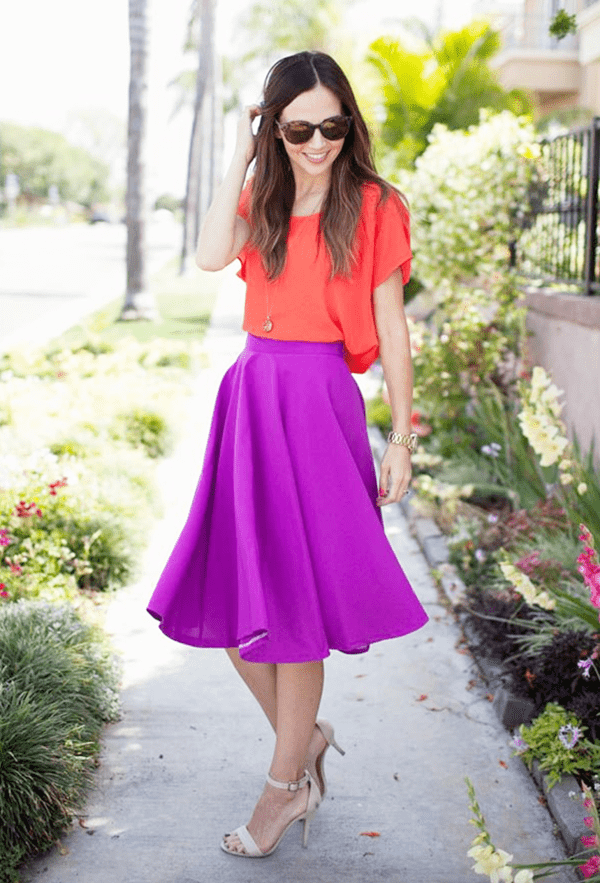 Choose a pair of opposite colors like orange and purple to create a vibrant and bold look. A vibrant purple trouser can go perfect with a crop top in orange color. You can also try any other pair of such opposite bright colors. Accessorize with minimal jewelry for a classy and cool style.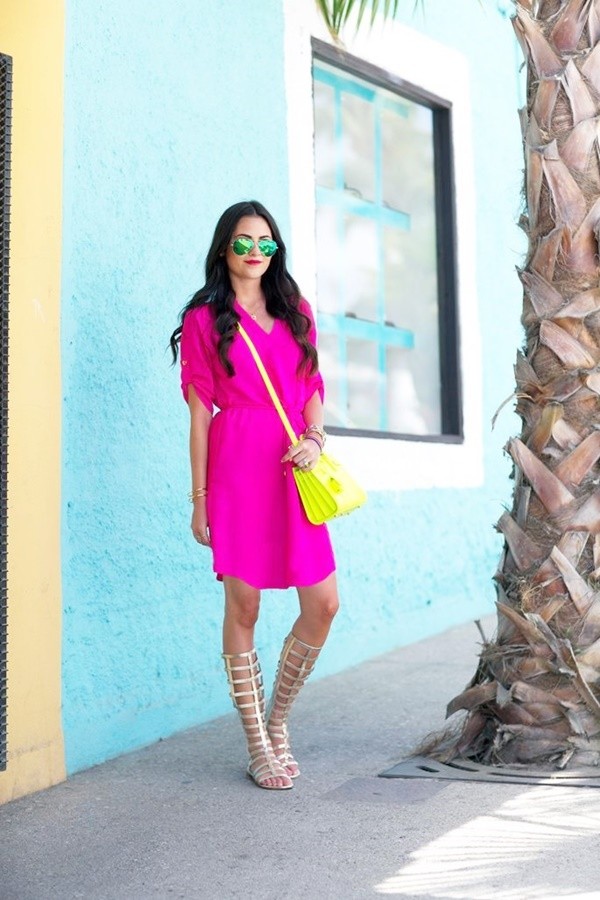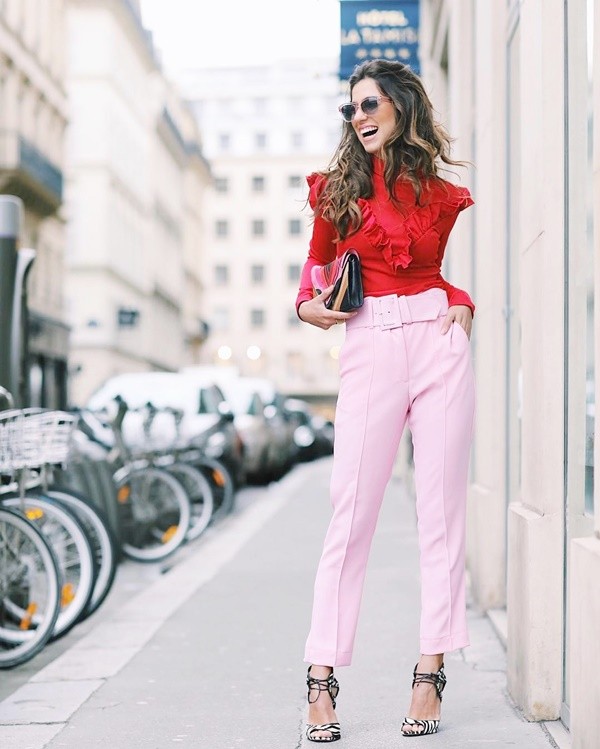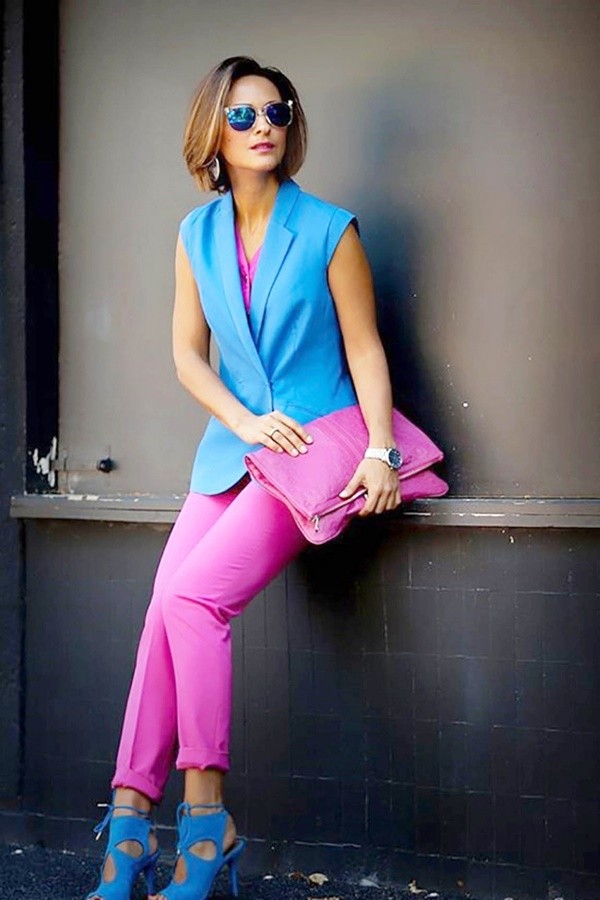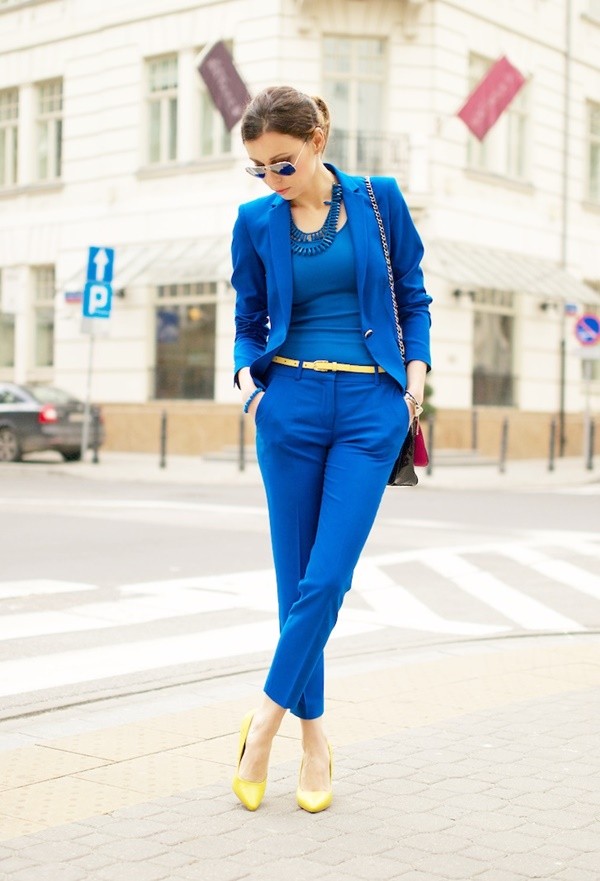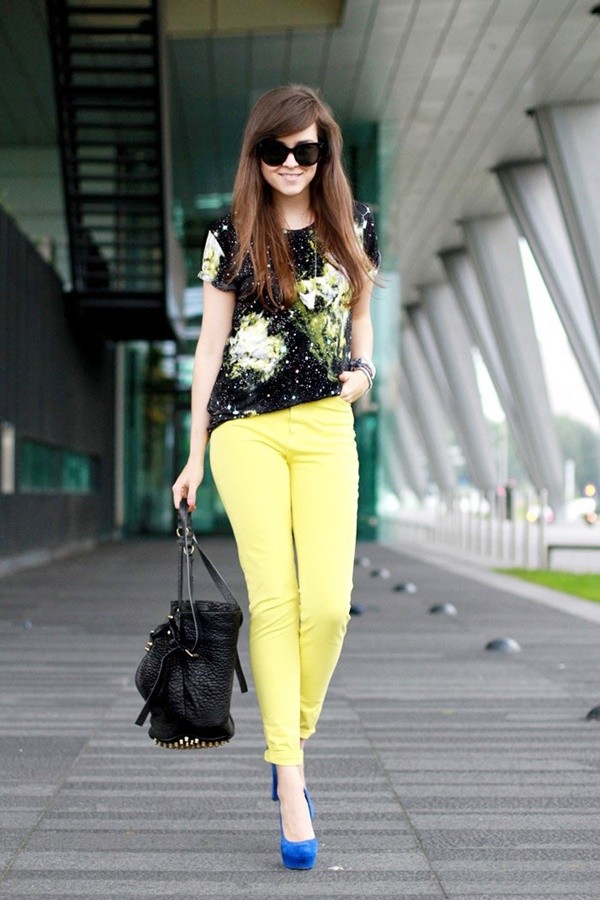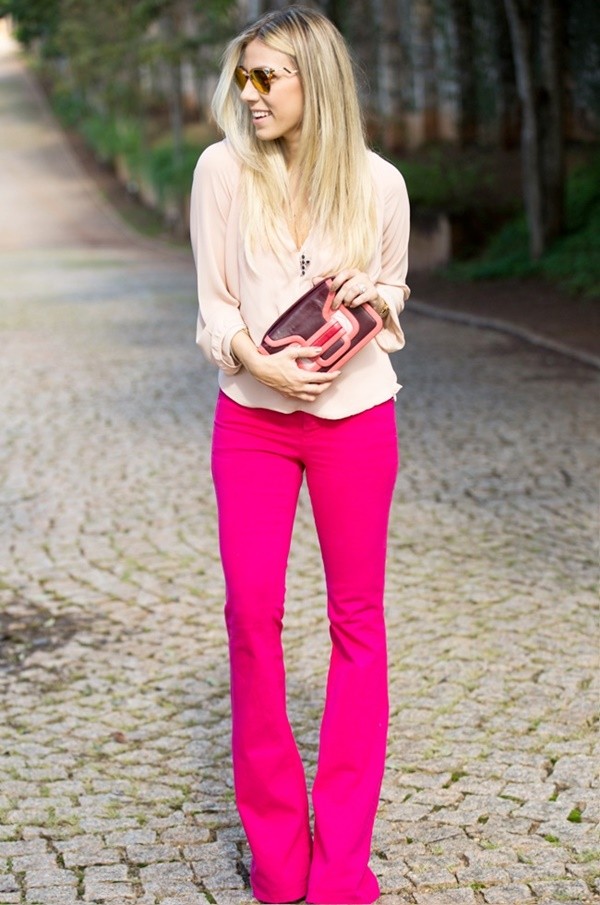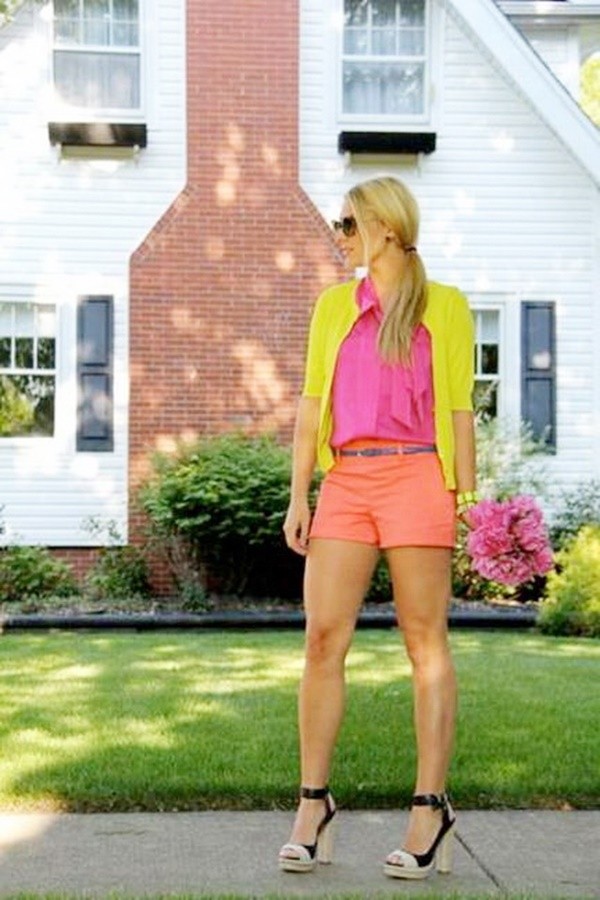 With such Beautiful Vibrant Color Outfits To Shine Over This World, you can look amazing without much effort. Put on these awesome vibrant colors and be in limelight. It is not necessary to carry a bold look with the vibrant color you can also look sober and sophisticated with complementing accessory. You can soften these vibrant colors by pairing them with soft-toned outfits. Have fun with such vibrant colors and let your friends admire your choice as well as your trendy look. Here we have some Minimalist Casual Style Ideas To Inspire Others. Have a look-