Undoubtedly, scarves are everybody's favorite accessory. Be it male or females' style, the scarf is one such part of clothing that can make you look super stylish with fewer efforts. Scarves are like the cherry on the cake that always makes it look even more attractive. Wear a scarf with anything, it won't harm you rather will only make you even more stylish. So whenever, you want to glorify your looks, wear a scarf. Well! scarves can be tied in different ways, and each style is unique in itself. When we have convinced you enough to use this piece of accessory, then, why not discuss some unique Ways To Tie a Scarf that will make you look stunning. Here we present some Classy Work Outfit Ideas For This Summer. Have a look:
These Unique Ways To Tie a Scarf are really easy that you can easily add to your everyday style.
Unique Ways To Tie a Scarf
Like A Poncho
Ladies, gear up! Who would have thought you could wear one accessory like another? So, take a long scarf, and drape it around like a poncho around your upper body. You can choose to have two scarves, for this purpose.
Double-Sided Twist
A simple yet stunning style, put two scarves together and loop them around your neck and leave the bottom open without tying or pinning. This style can be carried with ethnic wears.
Shoulder Wrap & Pin The Bottom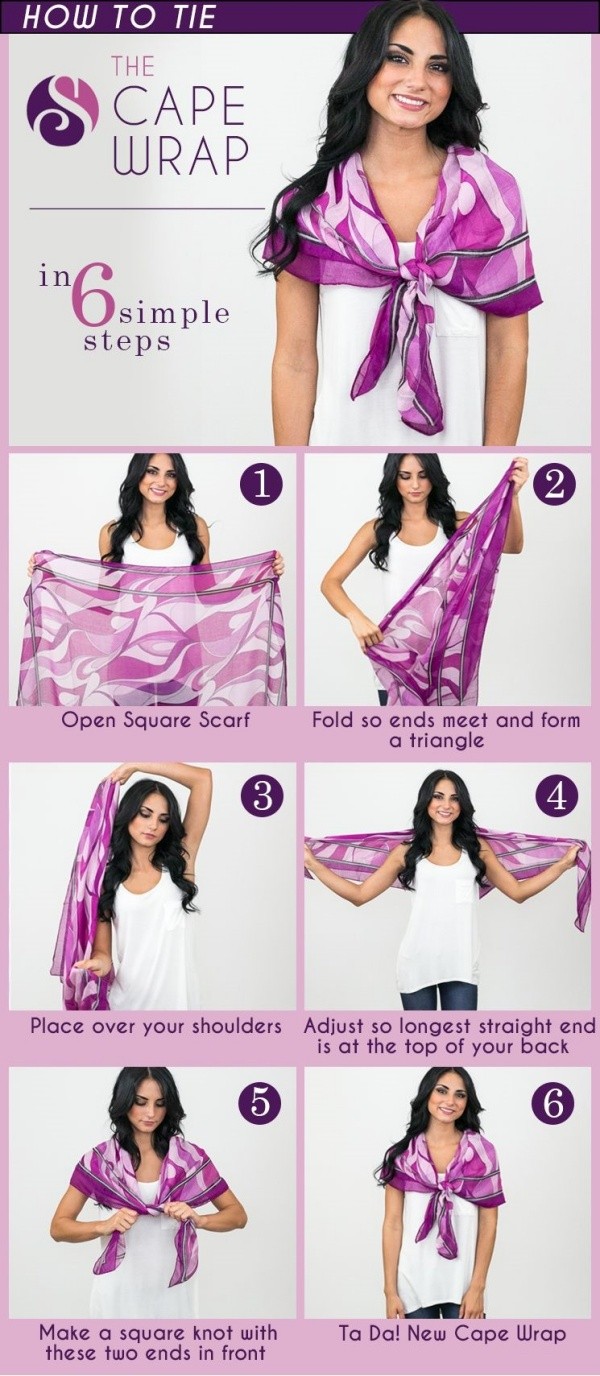 A shoulder wrap is a good option for girls. This is one of the easiest ways to wear a scarf. Well! to make it unique, just pin up both the layers from the bottom and Tada! You are ready in a unique way, just on a perfect sunny day out!
Cozy Necklace Knot
Just loop the entire scarf around your neck and don't leave even a single layer opened. This particular style looks amazing with fitted t-shirts and open hair.
City Slicker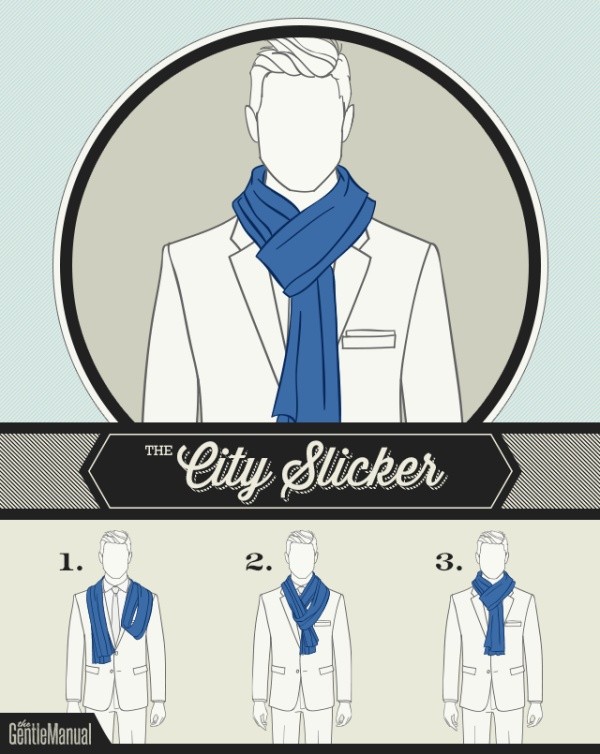 Simply fold the scarf in length and loop it around the neck. Now put the loose ends in the loop and you're all set. This style can be worn by both males and females however, it is more popular among the boys. Here we have some Summer Street Style Looks For Girls. Check out-
The Sophisticated One
Well, well! As the name gives away the hint, this style is for all those who wish to leave an impression just by the scarf. In fact, this style is most liked by the sophisticated people out there. Wrap the scarf around your neck once and leave both sides on equal length.
The V Or U Style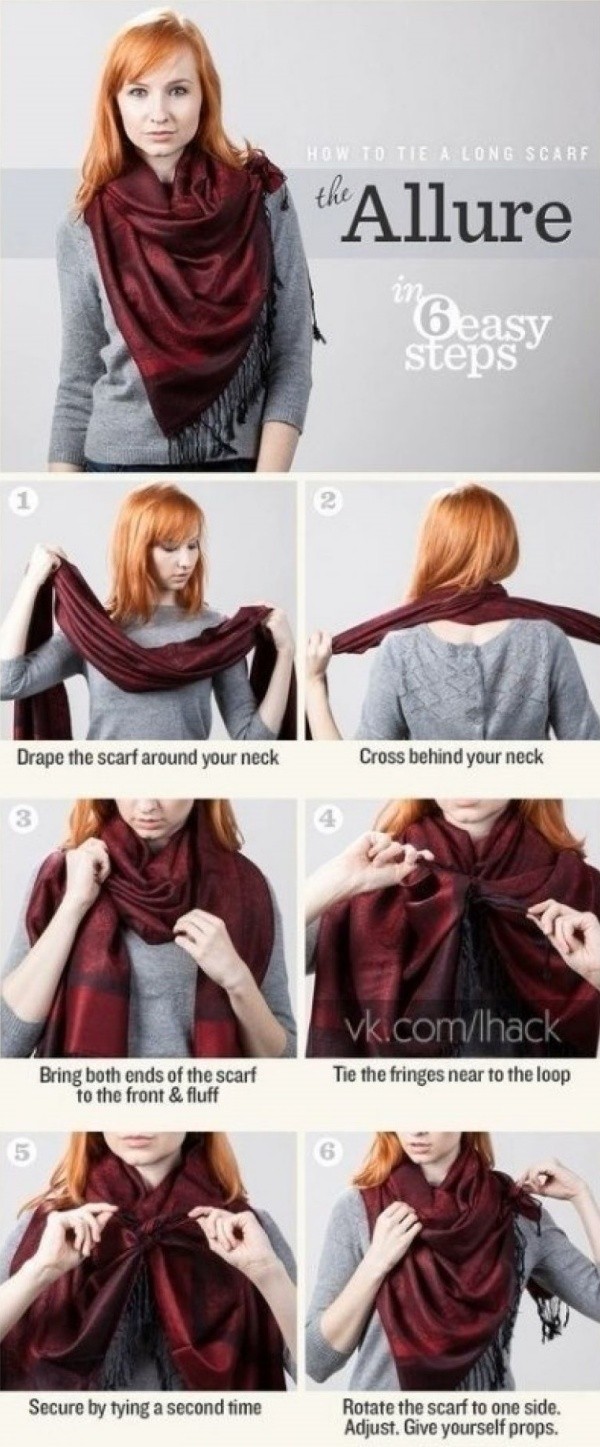 Make three folds of your scarf and put it on your shoulder. To make it a V, pin-up at the bottom or for a U just leave it open. The V or U style is the most unique among the simplest ones.
Belt It On Waist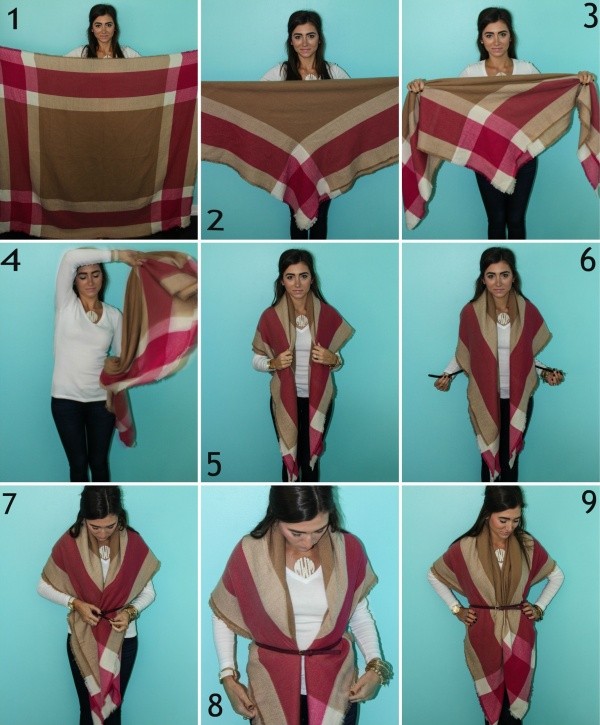 Instead of having the scarf around your neck, here we will have it around our belt. This style looks perfect with miniskirts and bikinis. The other good way to try this unique style is, wear a similar color bottom and top, now take a contrasting color scarf and belt it on your waist. Well! Belts and scarves separately look stunning, so just imagine how amazing the amalgamation of these two accessories would be.
The Chic Style
All you need is two scarves, just loop both the scarves on one another and make a big necklace of it. Now wear that loop with your outfit. This is one of the most unique ways to tie a scarf on this list.
Drap It Around And Pinup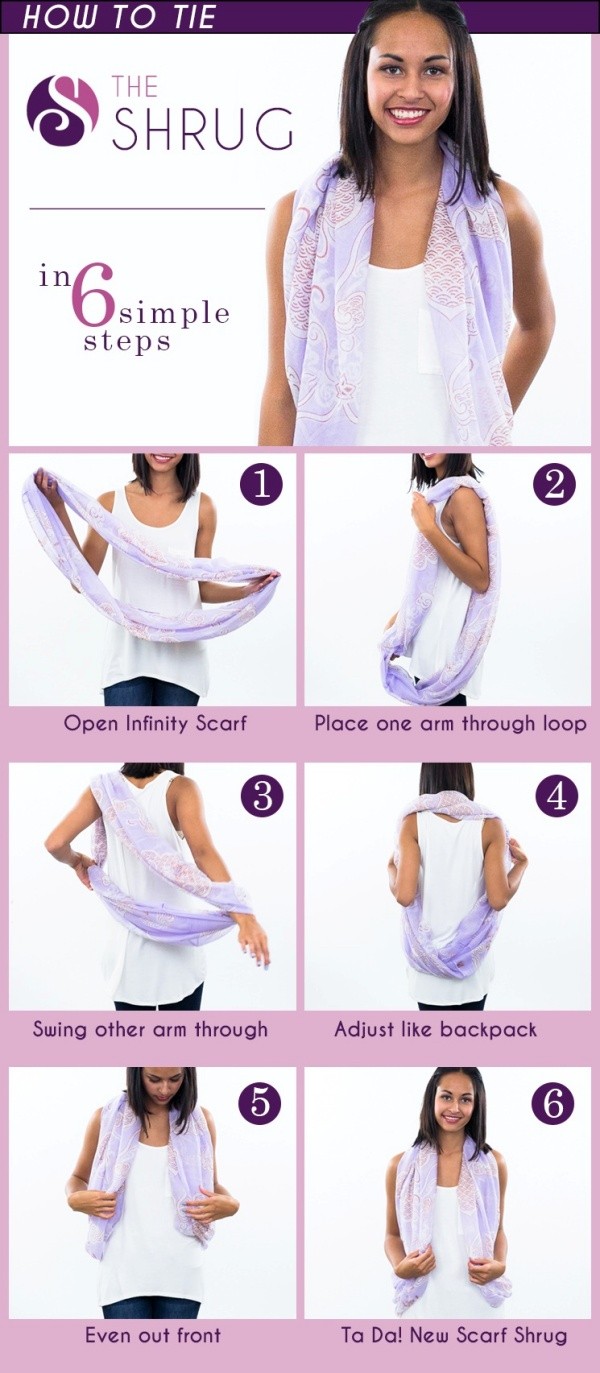 Drap your scarf around like a shawl. Now, put up the ends of the scarf and pin it up with your tees, it will look as you are wearing a shrug.
So if you're bored with those regular tops and t-shirts, just try these amazing and Unique Ways To Tie a Scarf. It will make you look fabulous. Here are some Pretty Short Outfit Ideas To Beat The Heat. Have a look!