Thinking of getting inked and on a hunt for unique tattoo designs? How far can single lines work as striking coherent designs? However, the fact is – adoration of unique single line tattoo designs you should see has now spread worldwide. After all, "Everyone is one. One continuous energy that just goes and goes and goes." Whether you're planning to get inked on the collar bone, draping down the nape of the neck delicate, along the wrist or on the forearm, single line tattoos are the ultimate accessory.  Usually, single line tattoos are clean, small, so the pain isn't an issue. These tattoos are perfect for making a bold statement, represent minimalism and are mostly about suffering, mourning and how fragile life is. Such tattoo designs can be paired with anything from geometric shapes to animals, floral designs to armbands, bracelets and more. Also, here are some Cute Small Tattoo Designs For Girls that you can copy right now. Take a look at the following designs and you'll get to know what exactly I mean. Each design features a unique sense of artistic style –
Unique Single Line Tattoo Designs
A Passionate Kiss!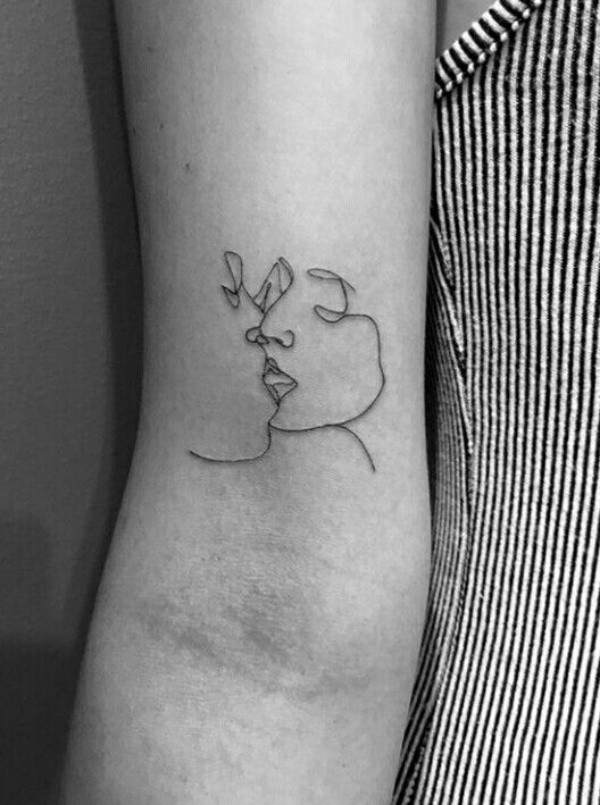 When you're in love, you often feel a sudden need to get inked, right? What better way to demonstrate your true love feeling to your beloved than with something visible and will last forever on your body? Opting for a gorgeous lover kiss tattoo design is indeed a very romantic way to make someone feel so special.
Chaotic Wasp!
Unique single line tattoo designs you should see are among one of the newer styles you'll find these days in tattoo shops. The continuous single line tattoo style is as chaotic as the wasp insect it depicts. Wasp tattoo symbolizes selfishness, aggressiveness and the ability to deal with problems all alone.
Simple Snowflakes!
Snowflakes are unique, beautiful and considered as a creative understated piece that makes them a perfect choice for single line tattoos.  Therefore, opting for a simple black line snowflake is the right choice when you want to show how special and creative you are, especially when you are looking for a detailed and intricate design.
Music Notes!
When looking for a single line tattoo that speaks about the passion you feel for music, then look no further than music notes design. This tattoo represents the fact that you love listening to music and a small note can be placed anywhere on the body. Here we are giving you some Cute Thoughtful and Beautiful Feminist Tattoos.
Basic Wave!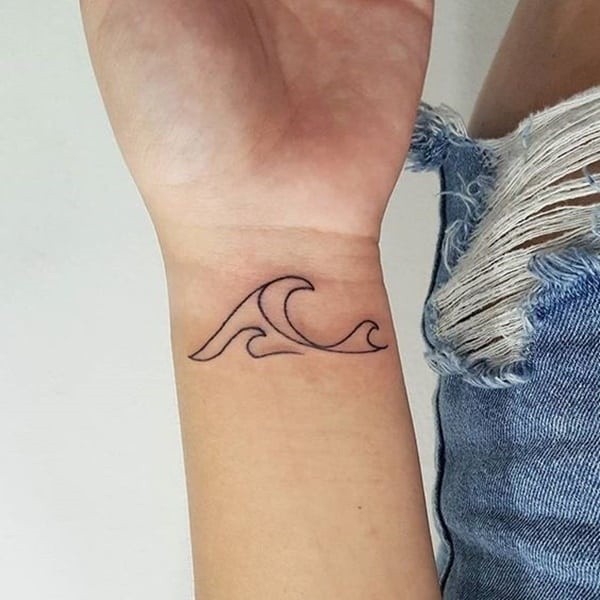 Waves are among some of the most terrifying and unique single line tattoo designs you should see. Most of you love watching or listening to the sounds of waves, but have you ever thought of getting them inked? A small wave design looks simply adorable, awe-inspiring, creative and peaceful.
A Minimalist Shell!
Is there anyone who doesn't like collecting pearls? Honestly, a seashell tattoo design is a perfect choice for matching with your bestie and looks beautiful wherever you place it. Plus, it's your permanent piece of sand and sunrays. And during the cold months of the year, you'll definitely love looking at such an adorable design.
A Ring For The Pinky Finger!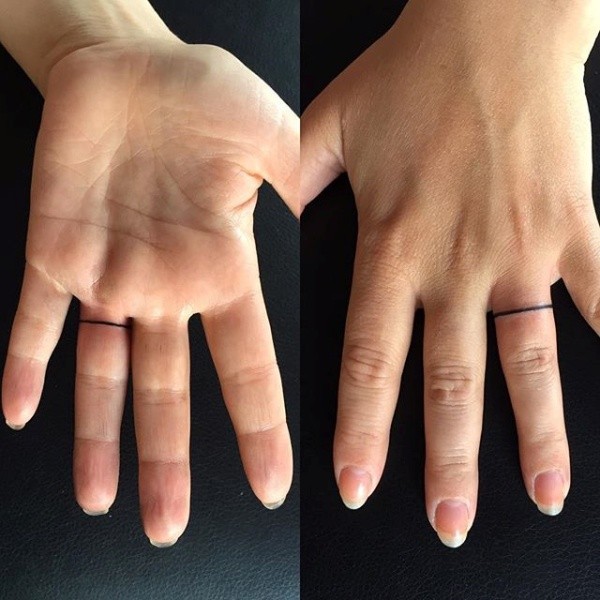 It's rightly said by someone, big things can come in smack packages. Similarly, decorating your little finger with a single line tattoo is an inspired idea if you like accessories and you think you won't get bored with it. Ring tattoos also symbolize remembrances of lost loved ones.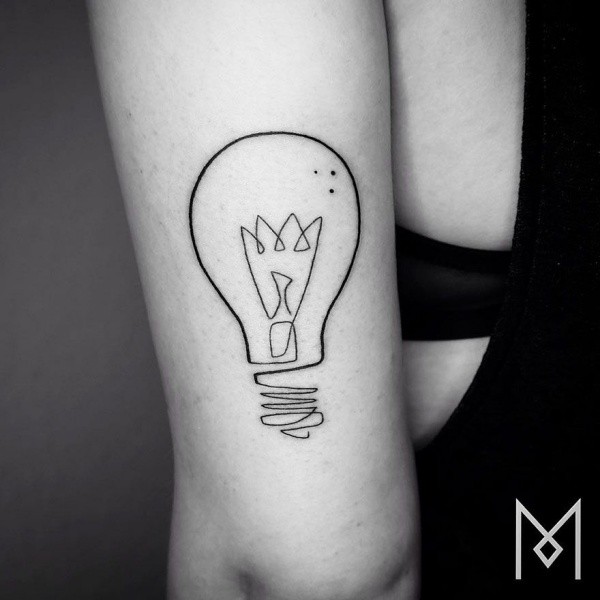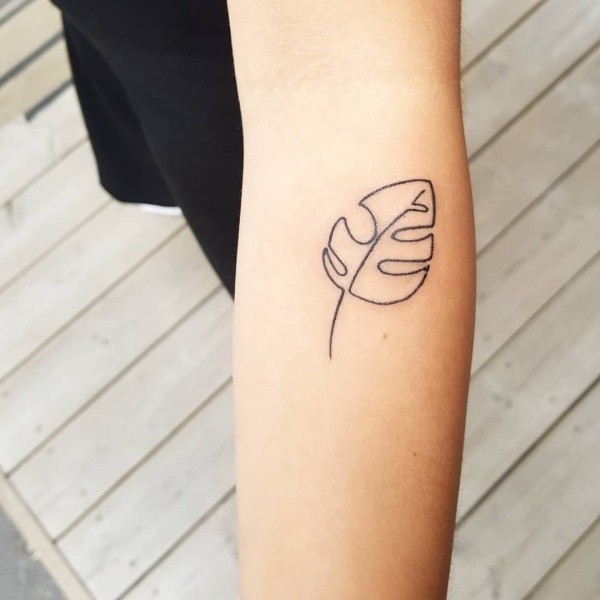 Perhaps, these are the reasons why this single line ink style is becoming so popular, so fast. Also, here we present some Delicate Wrist Tattoos For Sedulous Beings. Isn't it interesting to discover how something so minimal in design can be shielded with such depth in meaning? Well, there are endless possibilities to consider when it comes to unique single line tattoo designs you should see as these designs allow you to showcase the unique you with originality, freshness, simplicity and deep symbolism.