There are lots of things you need to focus on when you want to look best of you. In that matter, everything counts like your body type, the clothes you wear, makeup, accessories and all. You may wonder what that body type points to. So, body type is decided by your body shape which includes your bust, waist and bumps size. There are a variety of body types and thus a variety of preferences for the outfits. Choosing the outfits according to Types Of Women Body helps in highlighting the feature and flaunt your body. Here are the types of women body and more about what to wear and what to not. Explore the variety of outfits you can try according to your body type listed here. Also, here we present some Instant Mood Booster Style Tips.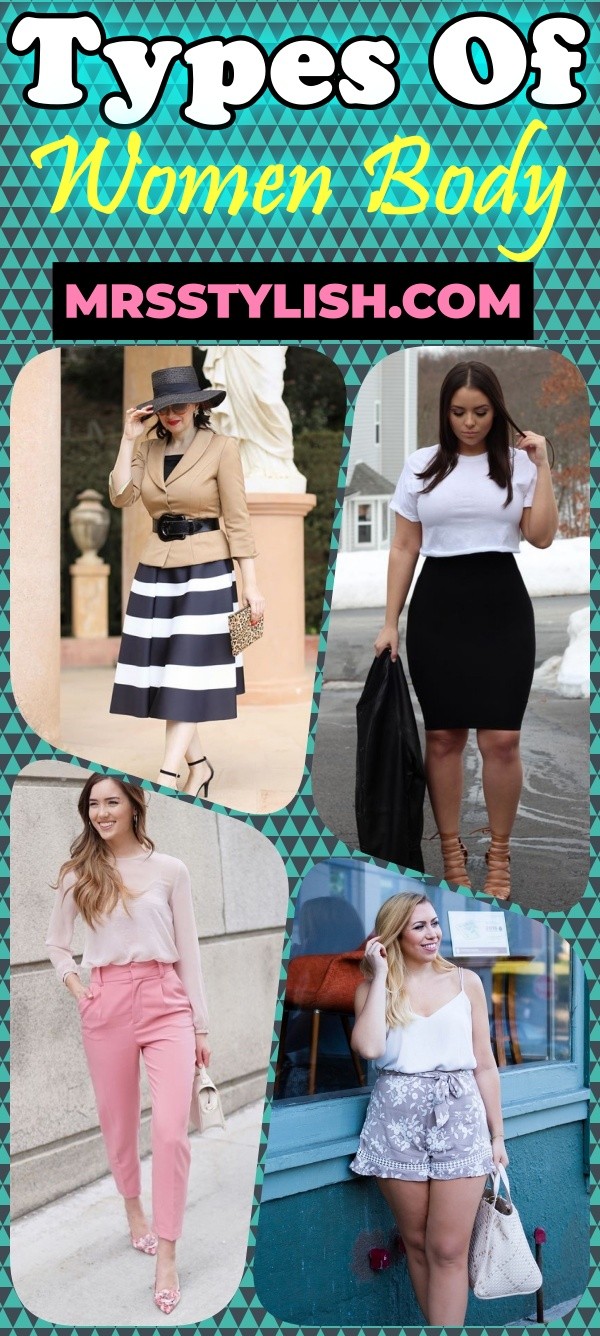 Types Of Women Body
The Hourglass
How sexy you are! Your round buttocks and perfect bust make you look appealing. You must choose your clothes carefully so that you don't ruin your proportional body shape. You must have a broad waist belt to pair on the skirts and dresses. This is the most proportionate one in all Types Of Women Body.
You can enjoy wearing fitted jackets and fitted tops. Use strapped sandals, high heels, and navel length neck accessories to complete your look.
As you are in proportion and in proper shape you must avoid wearing those shapeless clothes. Loose tops and dresses should also be removed from your wardrobe.
Spoon Shaped
Women with large hips which look bigger than other body parts own this spoon shape body type. This body type gains weight in the thighs and stomach which looks close to the shape of number 8. Lower legs and lower arm portion are worth flaunting so choose your outfit accordingly.
If you have this spoon body type, you must choose light colors in the top and dark shapes in the waist and lower body. Off-shoulder and boat-necked outfits may give an illusion of broad shoulder to give a perfect body shape.
Oval Body Type
Larger bust and narrow hips show oval body type. This body type woman tends to gain weight in the stomach before other body parts. Slender legs, wider waist, and narrow hips make you choose outfits with V neck or U neck. Wrap around outfits will help you look slim in the middle body. Vertical stripes, tunic tops and dresses with belts will be perfect for this body type. You can accessorize your outfit with high heels, slender earrings and necklace having length till cleavage. These accessories will surely make you look sexiest.  Here we are giving you some Casual Work Outfit Ideas for this Autumn.
The Diamond Type
Broad hips and narrow bust aligned with the shoulder form such diamond type of the woman body. Lower legs and arm are meant to showcase with their slender shapes. These are the most beautiful features of the diamond body type.
This body type woman must choose to wear outfits that balance your body shape. Curvy outfits and the dress or skirts make you look slimmer. Flowing long and broad sleeves touching your waist looks amazing on you. You can pair wedges and chunky accessories for a unique look. Go for the medium length heels rather than high heels. 
Inverted Triangular Type
This one is the hottest among all Types Of Women Body. Slender legs to showoff, hips smaller than the waist and broad shoulder let you go in the inverted triangular body type. Ruffled necks and low-waist jeans look fab on this body type. You can be in limelight with long dresses, bell bottoms, and beautiful skirts. Stay away from shapeless and pencil shapes dressed as well as skirts. You can be bold and chunky with hot pants.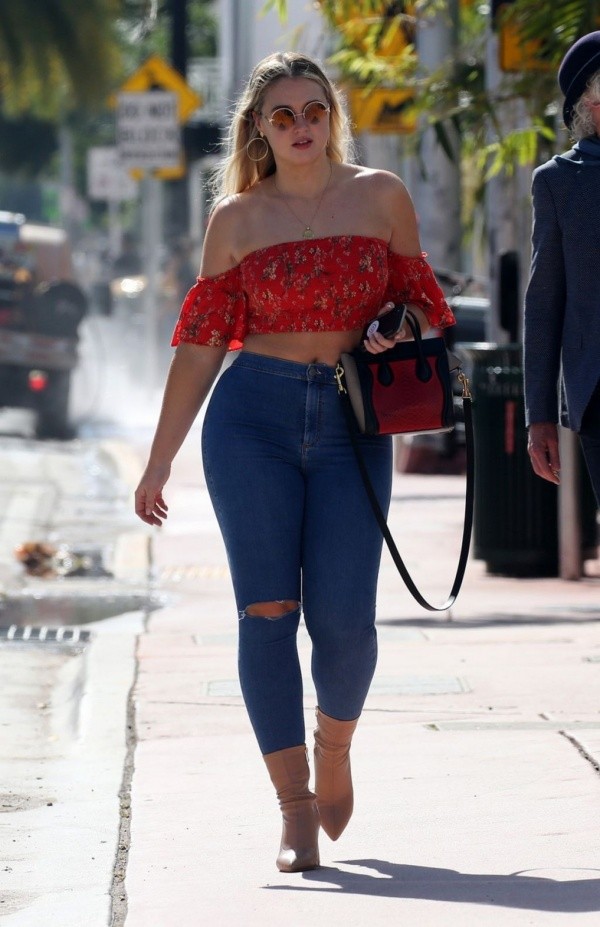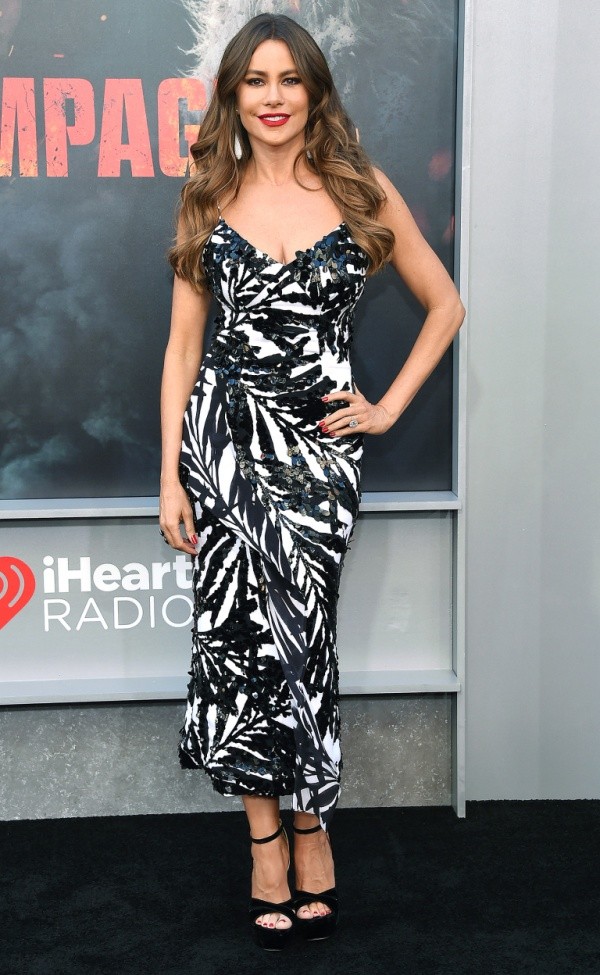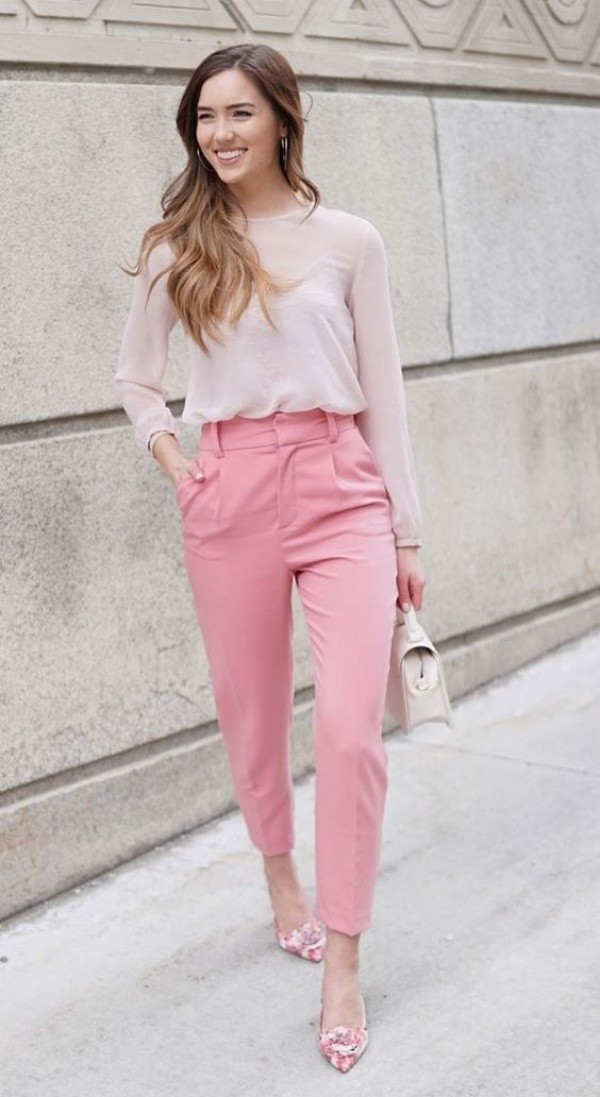 Know that you are beautiful with the body type you are blessed with. Everyone is beautiful and has different choices. Listed Types Of Women Body may help you flaunt your body type in confidence. So try choosing the outfit according to your body type and showcase your features without much effort. Here we have some Reasons Why You Should Own a Plaid Shirt.