Hello, lovely ladies. I know what you're thinking. I have landed on the wrong article. Short Flip Hairstyles are a well known look, but they have a bad reputation associated with them. Most women today make it a point to steer away from this look and its stigma. Today, I have made it my mission to change this perception and offer some fresh versions of this look. Crazier things have happened.
No more 2000's Desperate Housewives. No more awkward 90's looks. We are moving into 2021 with confidence. Flip Hairstyles are on the rise and ready to take on the challenge. Get ready to be wowed with 15 modern takes of the short flipped hairstyle. 
1. Modern 60's Look 
Ariana Grande is not the only girl who can rock a modern 60's look. This fresh take on a flip hairstyle is the perfect change we need. Whether it's a hairstyle you pull out for a big event or an everyday style moving forward, this is the answer to our hair dilemmas. Be sure to keep this look polished and refined, pair it with a matching style and you are ready to take on whatever 2021 throws your way. 
2. Volume for Days
A similar look to the modern 60's Look, adding some volume is always a yes in my book. This can be as dramatic or subtle as you like, just be sure to know how to execute the look beforehand. It may be worth reading or watching some tutorials for the less versed volume experts. This look does take a big more time and practice to perfect, so it might not be an everyday routine. However, when it is pulled out of the closet, it is a guaranteed star of the show.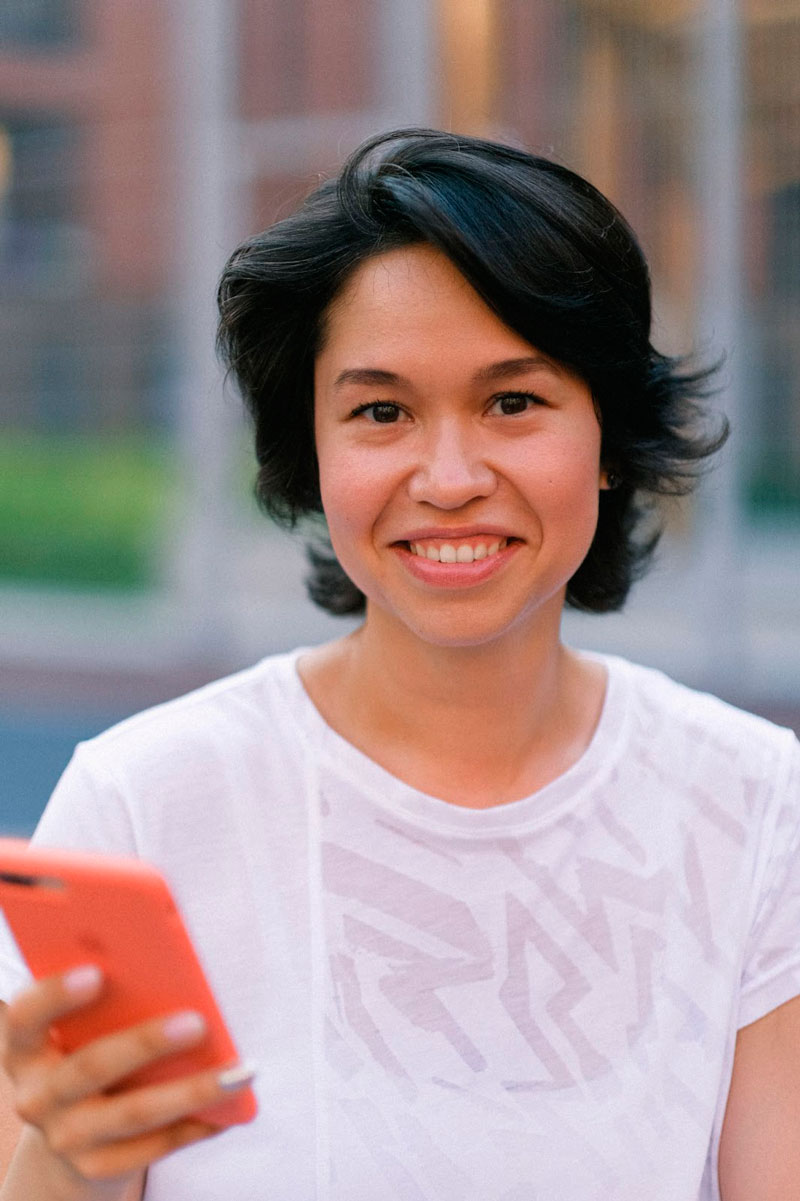 3. Half Up 60's
Not convinced by our other 60's looks? Not to worry, we have another.  Try a half up half down flip. This is a fun way to add some extra depth to a flip hairstyle while still paying respects to the 60's style. Not to mention this only takes an elastic and a curler. This works on short, medium length, or even long hair. Anyone can pull this look off, guaranteed. 
4. 70's Maybe?
Isn't society funny? We keep going back to old looks, but who can blame us with this iconic 70's look. Trust the process with this style. Curling each section outward and accentuating the bangs is key. Now brush through those curls, give a quick head flip and you will fit right in with our 70's ladies. In the best way, ofcourse. 
5. Flip in
Not a fan of the outward flip? Try flipping it around. (See what I did there?) Inward flips bring an entirely different look and are great for short to medium length styles at the shoulder or right above. Middle parted hair also does great with the flip style.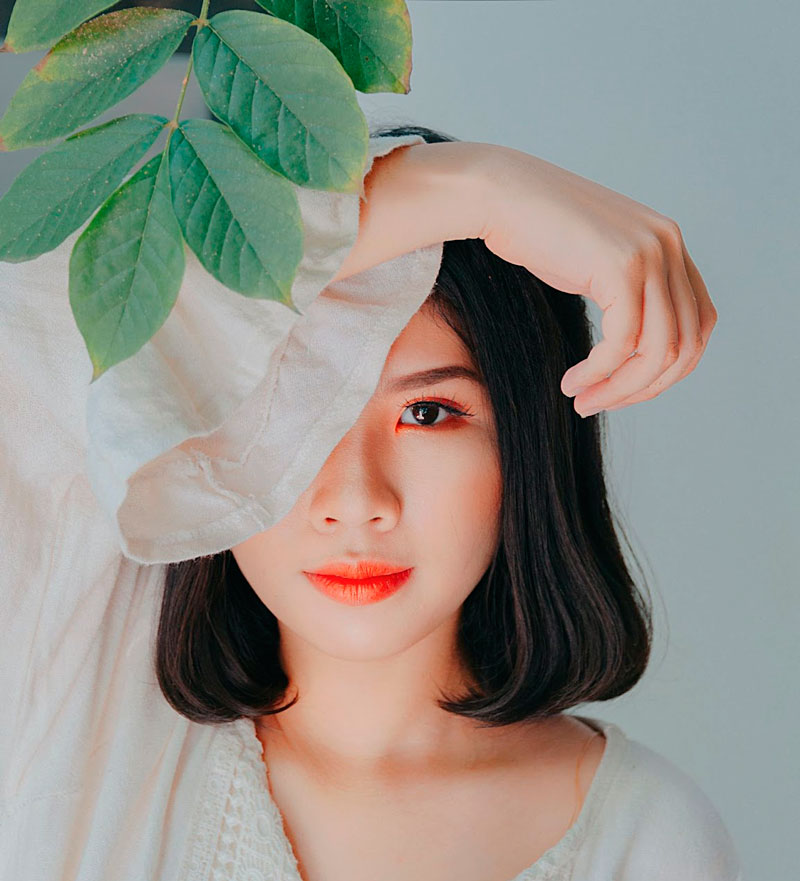 6. Subtle Flip
Who said a flip look had to be dramatic? Try a subtle flip look if you are on the fence. This adds a fun element to any haircut and can easily be dimmed down or glammed up. 
7. Pixie 
We love a good pixie cut. I admire a woman who is bold enough to chop it all off for a pixie. This hairstyle shows a tough and bright side of someone and can be styled a number of ways. Keep it straight, add some curl, or sleek it back. You cannot go with once you found the perfect pixie. 
8. Mullet Time
"I want my mullet back!" Billy Rae, we are with you. Except this time, the ladies are taking over. Mullets are in babes, and who doesn't love pushing against a gender norm? This is a big commitment, but more and more women are making the switch to mullet life. Let's truly embody that business in the front and a party in the back lifestyle. 
9. Sheek Edna
Edna Modes is a true icon of our time. What better way to honor her influence than to copy her iconic hairstyle? The bangs, the blunt cut, the dark hair. We are all ready to fall in line! No, but seriously. This look is a confidence booster, eye catcher, and fun hairstyle to give a try. Not to mention you already have a Halloween costume on lock. 
10. Fairy Vibes
Fairy Hair is on the rise. This dainty style is gaining traction for its versatility, approachability, and ability to make all ladies look good. This is perfectly paired with soft looks in fashion as well. Get ready for fairy themed events in the woods and lots of flower shoots. Yes, please. 
11. Wavy Baby
Waves come in all shapes and sizes, but each of those options are a favorite in the short hairstyle world. Whether you have natural wavy hair or enjoy styling it that way. Moving this hair type to a short haircut is an attention grabber and a fun change. Beach babes looking for a short hairstyle still have a home with us. 
12. Curly Girly
For my curly girls, don't worry. I did not forget about you. Short curly hairstyles are always a win in my book. Be sure to choose a haircut based on your own curl type to keep from falling flat. Layers will be your best friend in keeping this look bouncy and lively. If you're really feeling daring, try curly bangs, and personal favorite in rising trends. 
13. Slick Flip
Need a look that emulates class and keeps the hair out of your face? Try slicking your hair back with some gel and finishing it off with a flip in the back? This is the mullet look for those hesitant to get the real chop. Plus, this is a minimal heat products style, keeping your hair healthy and thriving. Just be sure to pick a high quality gel that gets the job done without damaging your hair in the process. 
14. Long and Short
Can't decide on long or short hair? Who said you can't have both? This asymmetrical look is calling my name. Not only is it versatile, but it is the perfect style for those who always seem to tuck one side behind their ear. Ladies are known for our indecisiveness, but who said that was a bad thing? Best of both worlds.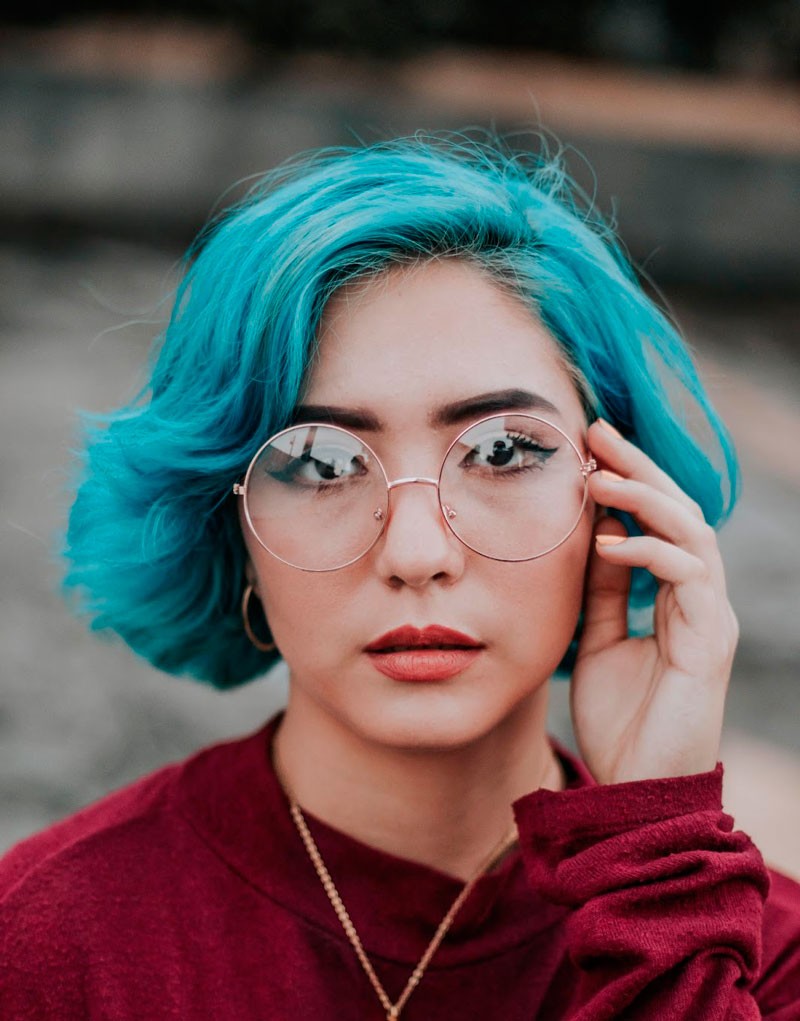 15. Karen Who?
Finally. The hairstyle we know you thought of when short flip hairstyles was brought to the table. It wouldn't be right to not give her its moment. Like we said, style is abstract and evolving, so who's to say we can't evolve this hairstyle away from the Karen's of the world into a modern 2021. I personally can think of plenty of trendy ladies that would rock this style, no?
Final Thoughts
And there you have it. We made it all the way to number 15. Now it is time for the true test. Were you swayed? Are you team short flipped hair now? While stigmas do come from somewhere, fashion and style is constantly evolving, so hairstyles have to as well. What was a big no no even 5 years ago is a different story today. 
Hopefully, you were inspired to reflect back on old trends and gain some inspiration. Now it is in your hair to pick the top style. Screenshot your favorites and run to the hair salon to get your fresh cut!