Are you planning to keep your wardrobe up-to-date this year? Looking for clever new street style solutions for the toasty temperatures about to come your way? Here's the world's top summer street style looks for the inspiration of girls for a both everyday and official look. Every season, young girls try the latest and greatest fashion looks to enhance their overall appearance. But this year, summer 2019 will prove to be an exception.
Gals! You must go for bold prints and colors, retro style and look for the easiest way to wear those breezy wide-leg pants, all styled in a way that's simple to try yourself. Scroll through our latest street style looks that will surely set you up for the months ahead. If you love Korean fashion and the way how Koreans carry off their clothes, then check out these Exotic Korean Street Fashion Outfit Ideas for some serious inspiration.
Summer Street Style Looks For Girls
Bike Shorts With Blazers!
Try this ultimate fresh blend of sportswear and tailoring – the look both striking and chic. Of course, this outfit idea is not appropriate either for the office or the gym, but it's a perfect outfit choice for roaming on streets or spending Sunday afternoon with your best friends.
Ruffled Top Paired With Floral Skirt!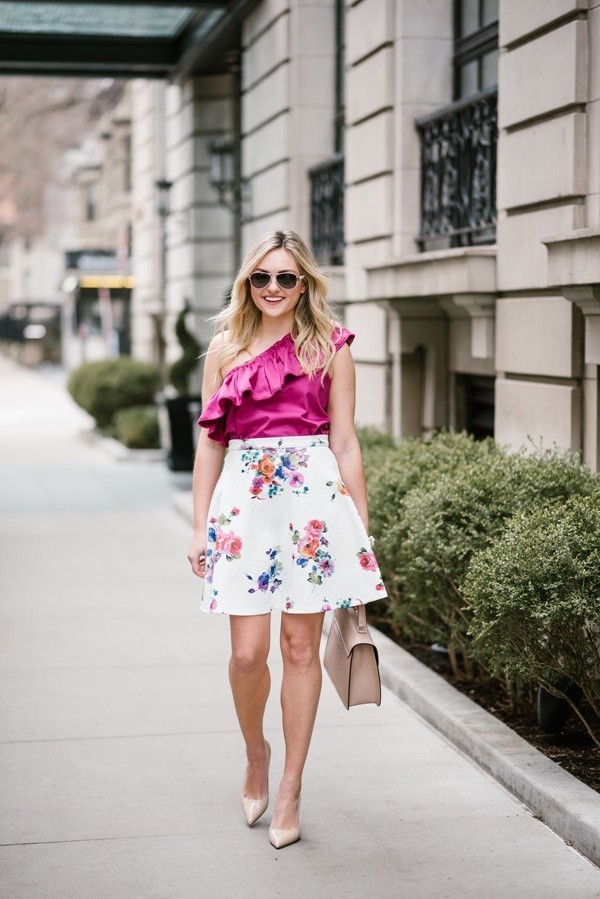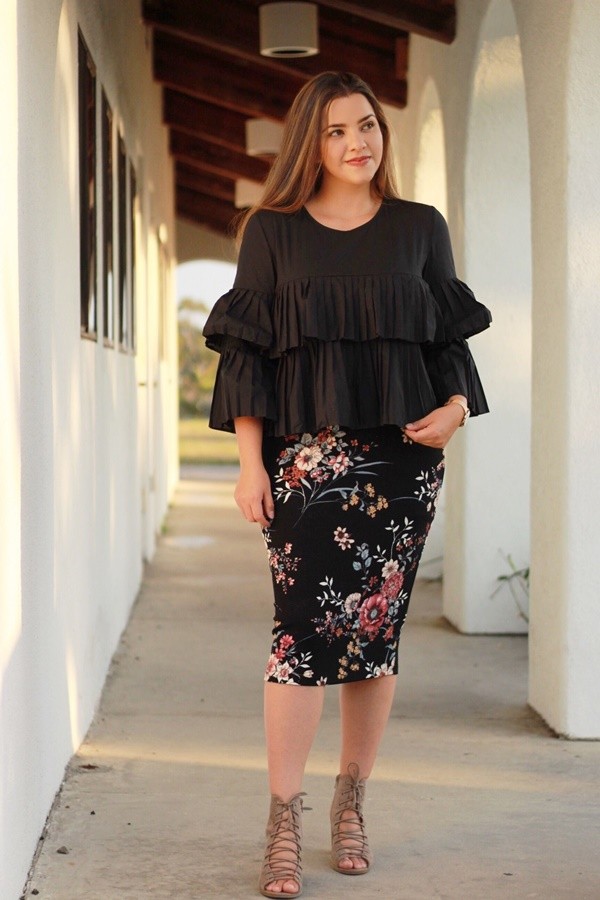 Looking for a modern grunge look? Cropped black ruffled top styled with the maxi floral skirt looks marvelous and help get you noticed. Complete the look by adding sunglasses and leather handbag.
Puff Shoulders Blouses!
This summer season, you'll see bold ruffles and oversized silhouettes resulting in statement puff shoulders on both blouses and short dresses as one of the easiest summer street styles looks for girls to try this year. If you're after a fashionable and classy daytime style, give this look a must try.
Colorful Tartan!
Tartan had made a huge comeback on streets this year! If you want to try this look for the formal meet, pick up a nice tartan suit and pair it with pant featuring classic pattern in bold colors such as red, green and blue. This traditional print was not worn subtly by young girls on streets, in fact, it was donned all over with eye-catching colors. Here we present some amazing Minimalist Casual Style Ideas To Inspire Others. Have a look-
Long-Sleeved Printed T-shirt!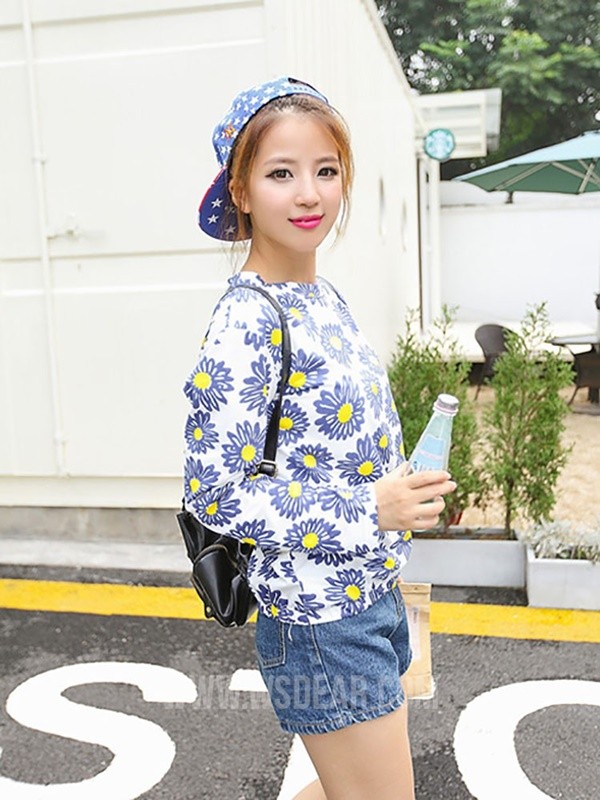 Whether you want to go for on animal-print trend or simply want to spice up your old monochromatic look, layering a long-sleeved printed t-shirt under a low-cut dress or a blazer makes you look outstanding. Make sure to keep it simple and trendy.
Striped Blazer Paired With Black Tee And Shorts!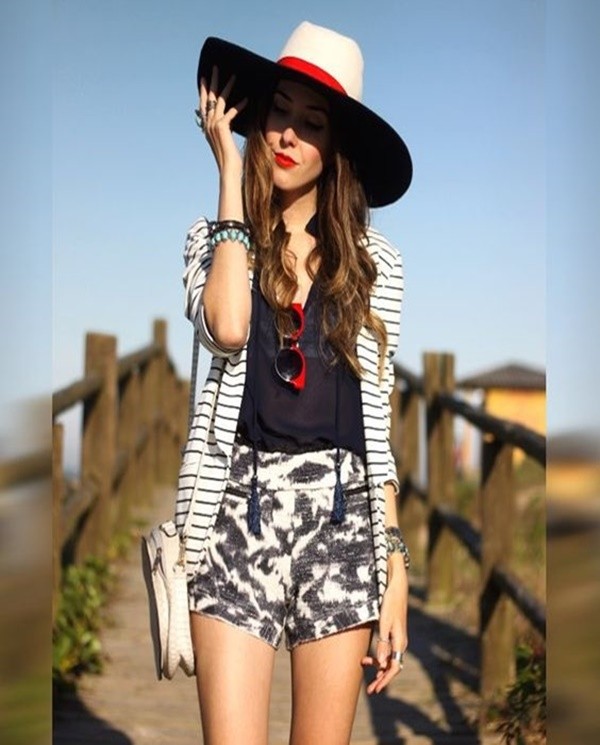 Lazy, casual summer outfit can actually look stunning! Try on black and white striped blazer matched with a black tee, pink shorts, and white flat sandals.
Boiler Suits!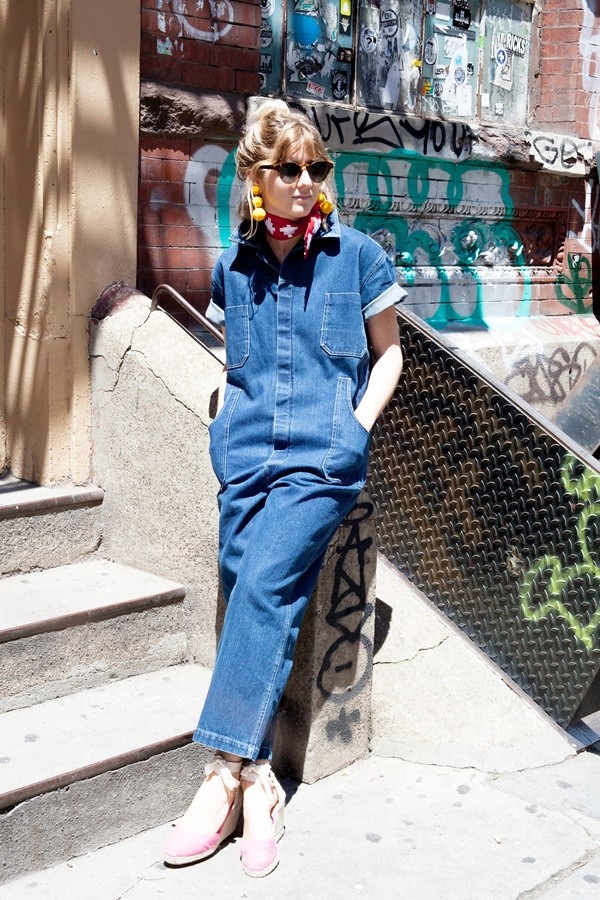 This summer season, boiler suits are as fashionable as they are functional. To rock the look, just pick the right cut and color that suits you best. Interestingly, these long-sleeved jumpsuits are available in a variety of styles.
White Shirtdress!
This is among favorite summer street style looks for girls because it never goes out of style. Remember, all a simple white shirtdress needs are clever accessorizing to make it look extraordinary.
Knitted Corset Paired With Jogger Pants!
An absolute staple that gives you a classy and stylish street look instantly? Jogger pants paired with knitted corset blouse are ranked among most comfortable and simple ways to look sexier. For a complete look, you can add around a hat or a small turban.
Floral Kimonos!
Floral kimonos are the most trending street clothing item for the hot summer season. If you want to achieve the chic-street look, try pairing the floral kimonos with a plain tank top, fitted leggings and match it with killer heels.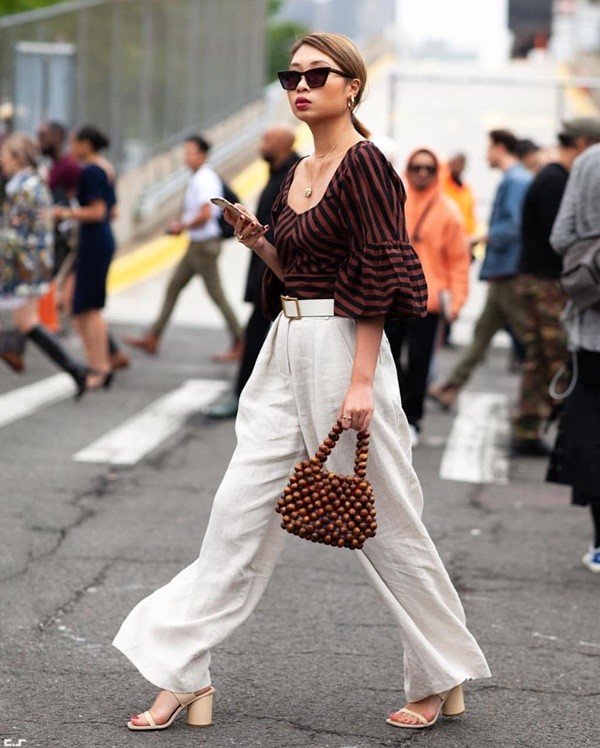 This proves it's easy to look fabulous these days! Thanks to celebs and models as they appear on the streets wearing trendy clothing. At last, remember you should not die for these summer street style looks for girls, but you must try to copy them this summer to beat the heat. If, however, getting ready for the office during this season seems like a problem, we have the solution here- choose any of the undermentioned Perfect Spring Office Attires For Women and dazzle like a diva even at your workplace.