Who doesn't want to own a wardrobe with ten million outfits? But that certainly isn't feasible when money is a constraint. Even when it's not, people refrain from buying new clothes every other day to put their money into something more productive. If you too are on a money saving spree and want your wardrobe to look extra rich- both at the same time, then following the tips and tricks below would be the best bet. Undermentioned are some of the most amazing Secret Tips To Create More Outfits Without Shopping. Here we present some tips of Wear Casuals As Formals. Have a look-
Secret Tips To Create More Outfits Without Shopping
Spruce up your looks with jewelry

Image Source
You can't imagine how effective a piece of jewellery can be- it can simply enhance your looks. And it works extremely well when you are in a boring outfit and want to bring life to your getup. But while choosing or wearing jewellery, you should be extremely careful. After all, it's very easy to go wrong with them. And going overboard is even easier!
Go for a capsule wardrobe

Image Source
Capsule wardrobes are quite a rage these days. And more and more people are going for them for their compactness coupled with functionality. With a capsule wardrobe, you will not use clothes that are not meant to be used regularly. And that way, you will have more clothes stashed away for the times to come.
Shoes play their part well

Image Source
Listen up! You don't really need a magic wand to be able to change your looks completely with the same outfit you wore yesterday and probably day before yesterday too. All you need is a different pair of shoes. Yes, with different shoes, you can make your clothes appear different. For instance, wearing your jeans with pumps and boots are going to make you look pretty different. And you sure won't have to spend any extra money on outfits. Also, take a look at Clothing Tips & Tricks Every Girl Should Know.
Never cease to get inspired

Image Source
There are cool ideas out there on the internet. All you need is to check. Inspiration is something you can derive from any source. If you are on social media, then you can probably follow fashion experts and bloggers for inspiration and outfit ideas. The truth is, with a little bit of accessorizing or layering, you can make your boring clothes look really exotic. And thousands of accessorizing and layering ideas are available over the internet.
Plan a fixing time

Image Source
Take out some time for fixing issues with your clothes. Maybe you need a button sewn. Maybe your perfect black dress needs alteration. So, whatever it is, you can get it fixed and use the clothes that were sitting uselessly in your wardrobe all this while.
Let your clothes play multiple roles

Image Source
Although there are many Secret Tips To Create More Outfits Without Shopping, this is plain magic. Find new ways to wear the same clothing item. For instance, you can wear your denim shirt as a shirt and sometimes as a jacket. Also, you can wear your shirt dress as a shirtdress without bottom wear, or as a top with a pair of jeans.
Revamp old clothes

Image Source
Out of all the Secret Tips To Create More Outfits Without Shopping we have here, this is the one that needs you to be a little creative. Maybe you can embellish your old top or dye a plain white tee. Trust us, there are hundreds of ways to make your old clothes look and feel new.

Image Source

Image Source

Image Source

Image Source

Image Source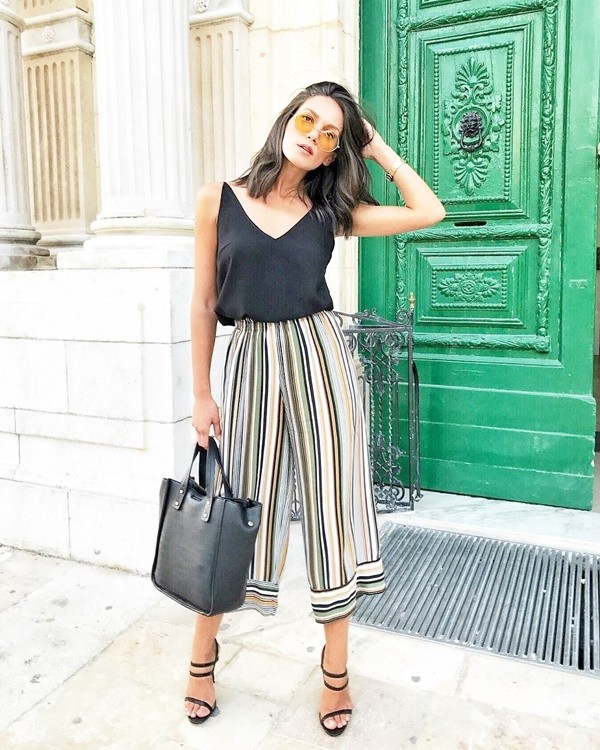 Image Source

Image Source

Image Source
The above Secret Tips To Create More Outfits Without Shopping is ideal for you if you want to look stylish without being a spendthrift. The best thing about the tricks above is that they are tried and tested. And they work wonderfully without being too fussy. All you need to be more creative and imaginative with your wardrobe is to follow the tips above. Blindly! Also, Check out these Super Useful Styling Tips For Short Girls, and make an overly impactful style statement. Have a look-