Cool temperature demand covering and why nails should be an exception to it? You can layer your beautiful nails with the nail paint and keep them safe from the decreased temperature. When you agree to coat your nails with nail paint why don't you go for the decorative version? Yes, you can decorate your nails and be happy with no efforts for makeup and all. Most of the women are found to feel joyful with such decorative nail arts. Here are the handpicked Pretty Nail Art Designs For Winter you must give a try. Here we are giving you some Patriotic 4th of July Nail Arts Ideas. Have a look: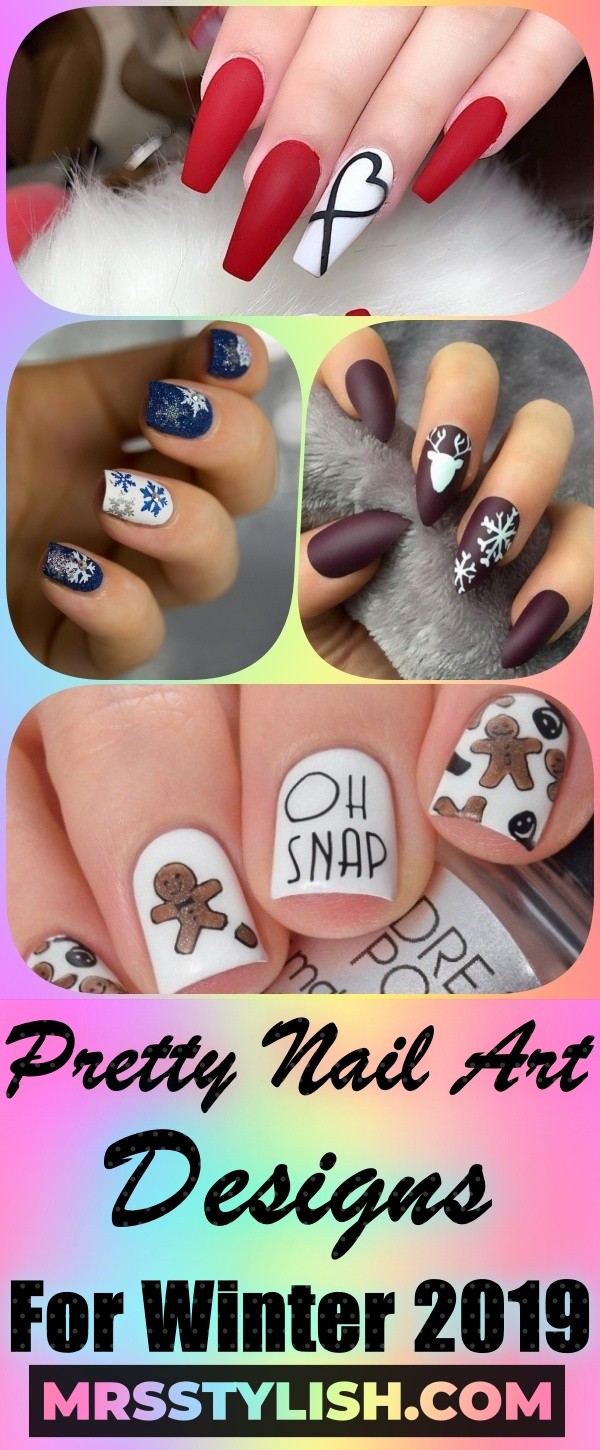 Pretty Nail Art Designs For Winter 2020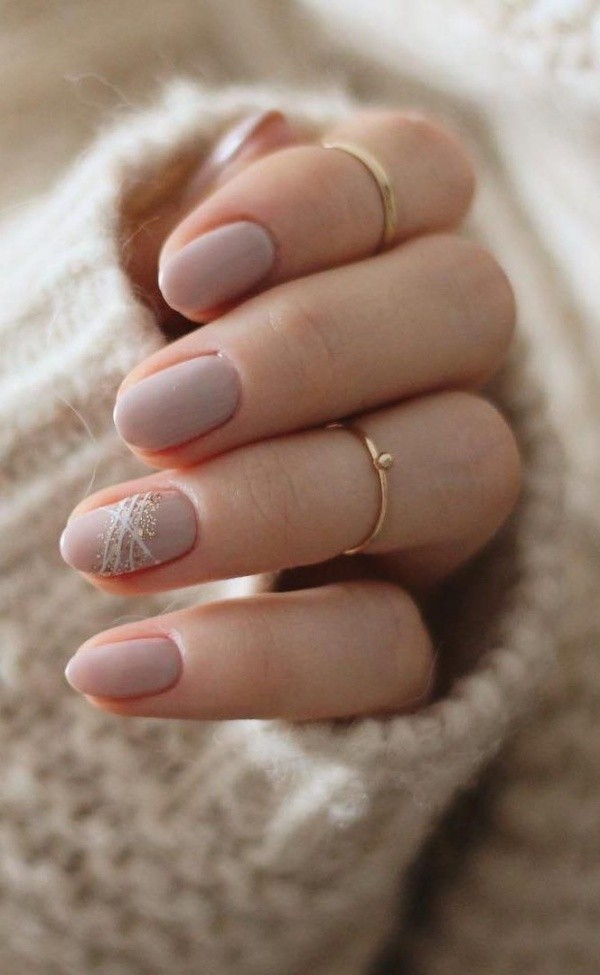 The Christmas Vibes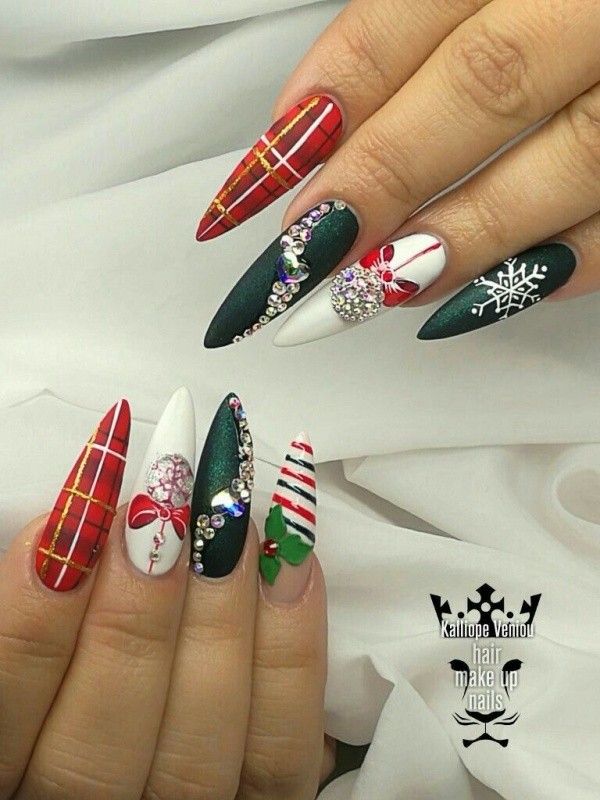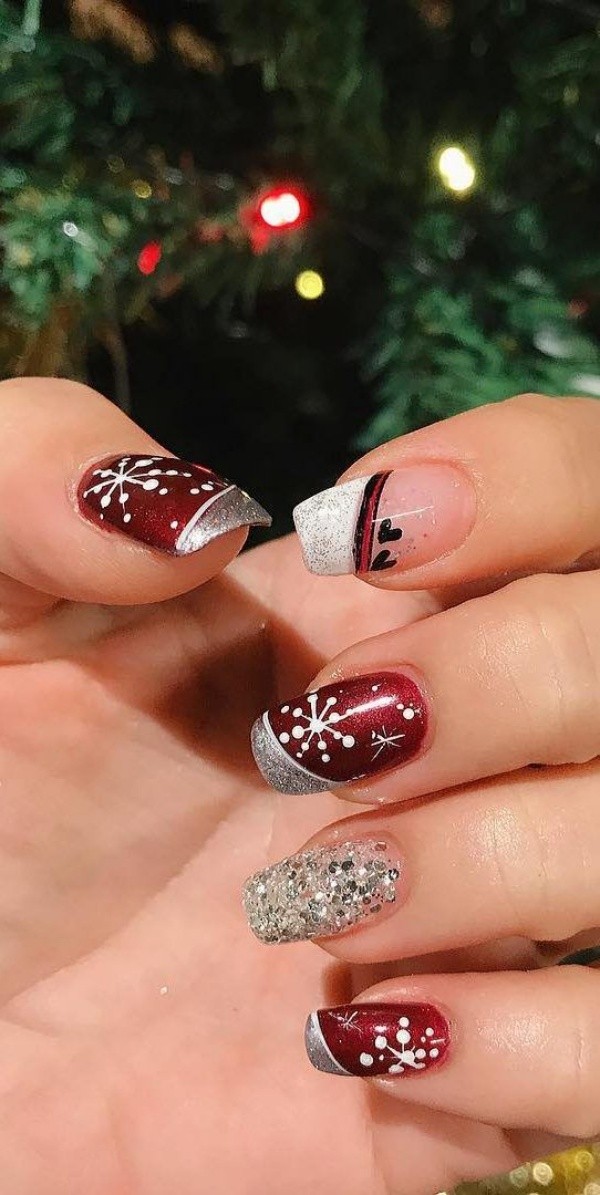 You must be planning an amazing Christmas party this year. So add this nail art into the to-do list now. This Christmas themed nail art is so pretty. Use the Christmas shades for this art that are Red, Blue and white. Shimmer nail colors are also must to add life to the art. You can paint your nails with red nail color and draw white dots on it. Paint a shimmer Christmas tree on a nail to give a perfect finish.
For The New Year Eve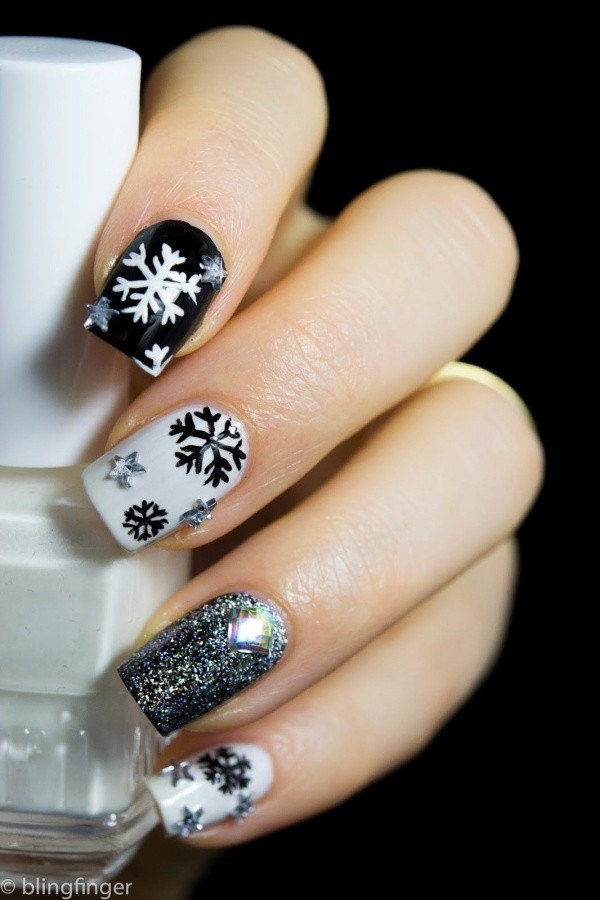 It is about the winter, the snow and the party. The whole idea of the New Year eve can be created on the nails with nail colors. You can paint your nails with navy blue or any dark shade and draw the snow flex with white color. You can give the party look with wrapped gift art on a nail and a clock-like the design on another nail.
The Holiday Fever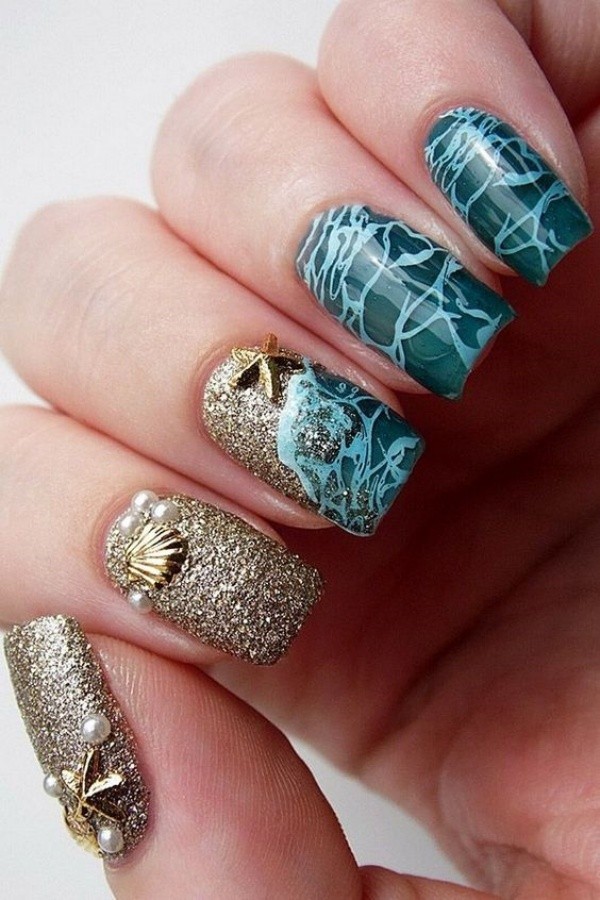 You must soak into the sun beside a beautiful beach. Why don't you paint your nails with this amazing holiday idea? Draw the beach waves with blue and green shades on the nail. You can use black color for the cruises and other beach stuff. Give a shiny sun-like a jewel on one nail to make it a complete holiday nail art design. Also, take a look at these Beautiful Ombre Nail Art Ideas To Copy This Year.
Romance On Nails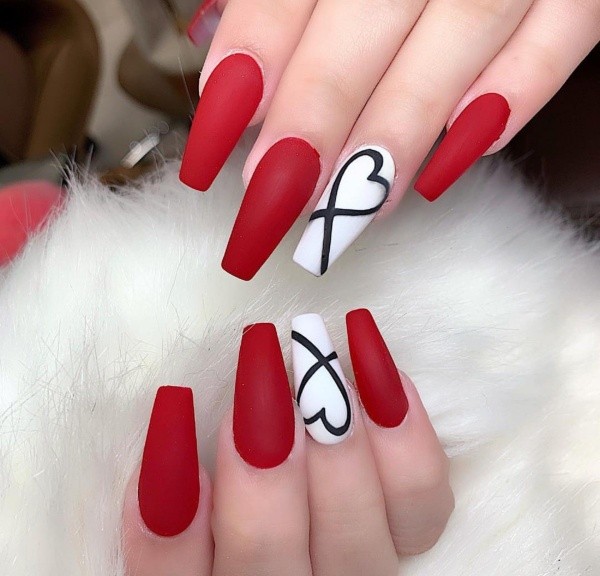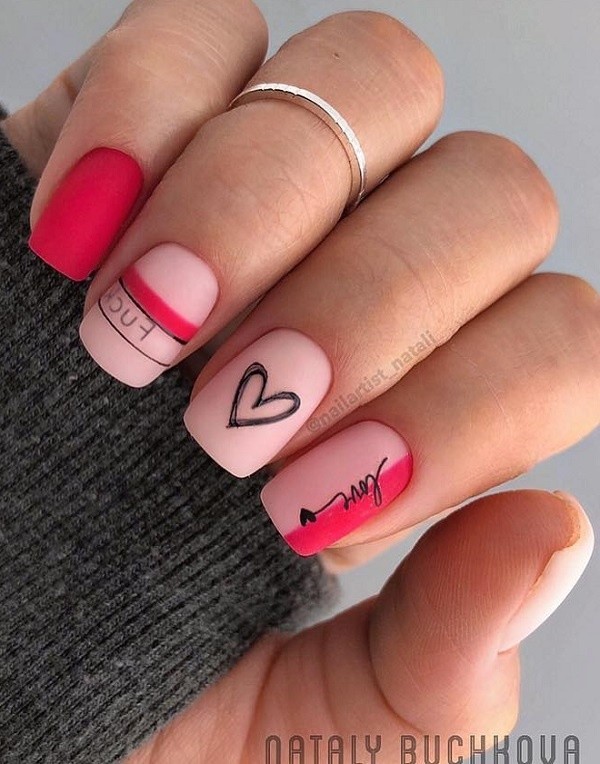 How can you forget Valentine's Day coming up? Take those red and white nail colors out of your collection and start accessorizing your nails with the valentine theme. You can paint hears on white in different sizes. Use glimmer red nail color for best result. 
Light Effect
Show those street lights on your nails. Color your nails with a soft pastel shade and draw the street light series on it with black nail color. Draw the street lights using various colors dots in the regular distance. This street light look is classy and attractive too. You can choose such unique nail art design among all Pretty Nail Art Designs For Winter.
Cute Little Penguins
Yes! You can paint those cute penguins on your nails. Start with a navy blue color and draw real like penguins over it. Give this nail art a finish with no color glimmer. This is the cutest nail art design you can have this winter. It is the most adorable one in Pretty Nail Art Designs For Winter listed here.
Matt Star Nails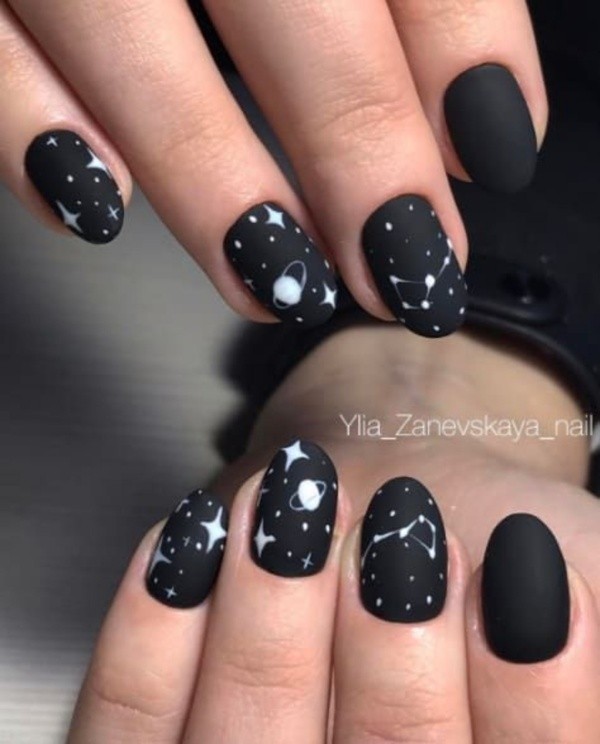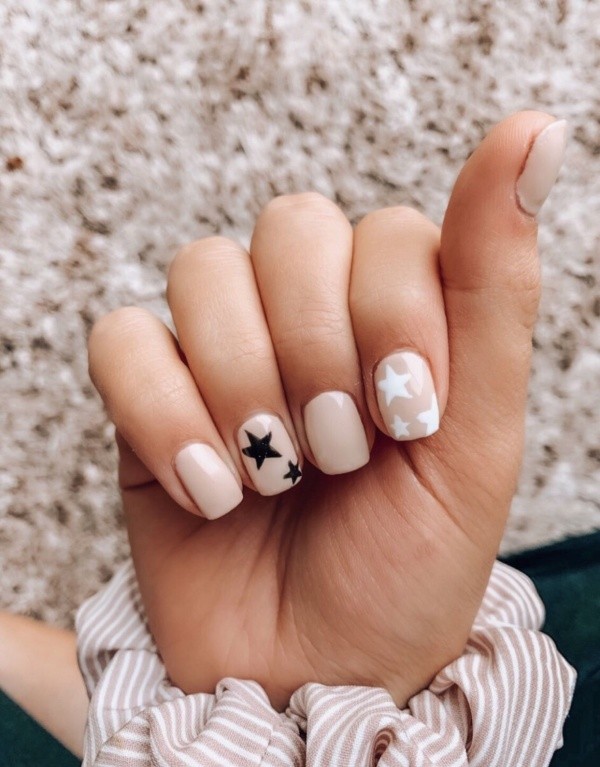 Matt nail colors look stylish and trendy. This nail art goes with any occasion any season. Paint your nails with the matt color in light shade. Use white nail color to draw stars on this light shade. It looks pretty and attractive with such minimum efforts.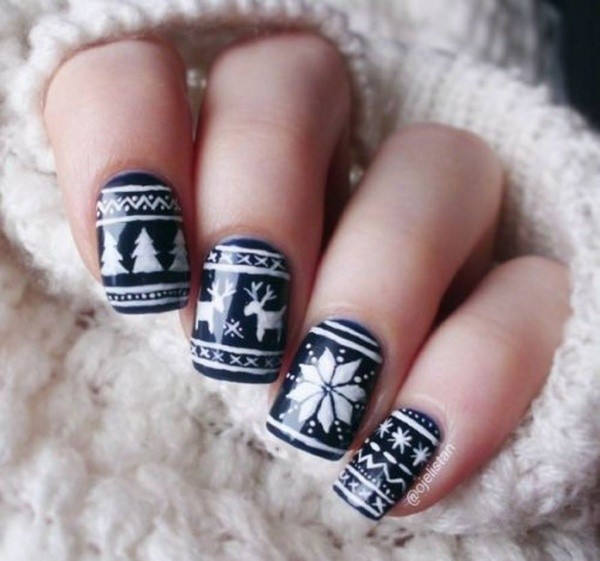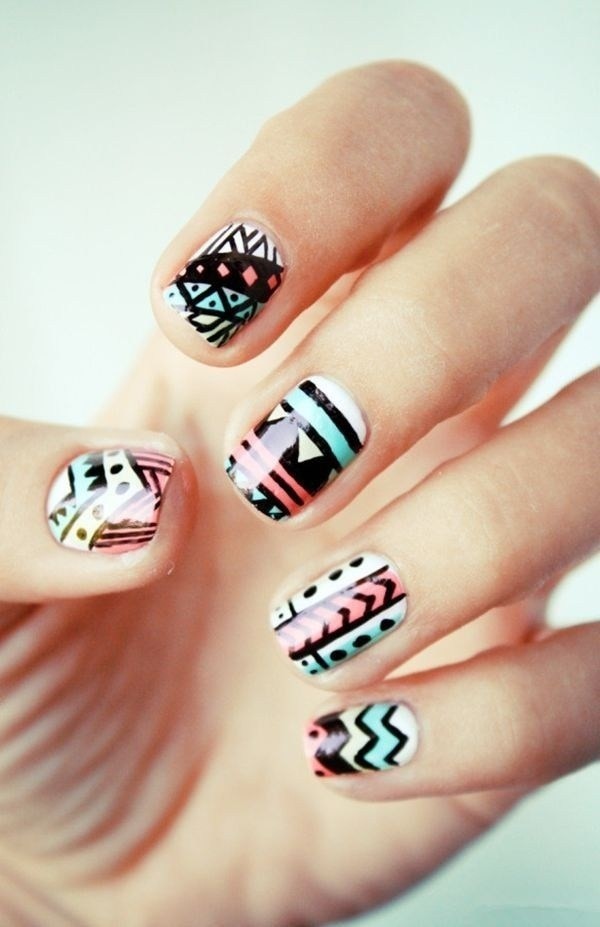 As the fact of layering your nails in the winters look logical, you must be careful with the brand and texture of nail color you are using. All the Pretty Nail Art Designs For Winter are super sexy and appealing. You must choose bright and vibrant colors to stand out in the winter season. These dark colors must be bright enough to give an attractive finish. You can go creative with the nail designs and showcase your art. Theme based nail arts look promising and beautiful. Also, here we are present some Fall Inspired Matte Nail Art Designs. Get ready for the coming festivals in winter with such decorative nail art design ideas.