Hey, Beauties! You've picked your Christmas outfit, but confused about hairstyle? Looking for intricate hairstyles to rock this holiday season? No problem, we're here to help you! Holiday parties are the best part of the winter season to take your hairstyle up a notch. For the last five years, if you've been wearing the same hairstyle to the Christmas party and all your holiday party photos also feature you in the same old hair-do, we've gathered a couple of perfect holiday hairstyles for every Christmas outfits that are pretty hard to resist. In simple words, no matter what kind of dress you choose to wear to your holiday parties, leave all your worries and switch to something new.
Here, in this post, we present trendy Christmas party hairstyles that will keep you in the festive spirit till the New Year. Also, here we are giving you some Easy Hairstyles for Women with Short Hair.  So, style your hair in one of these effortless looks and you'll be ready to rock the season.  
Perfect Holiday Hairstyles For Every Christmas Outfits
Retro Curls!
Heading to a themed Christmas party? Dreaming of a retro-inspired hairstyle? This style is an easy and fun idea for the Christmas celebration if you don't have enough time for an up-do. Using your hair straightening rod you can effortlessly create curls and wear them in a side part style for a retro twist.   
Topknot Bun!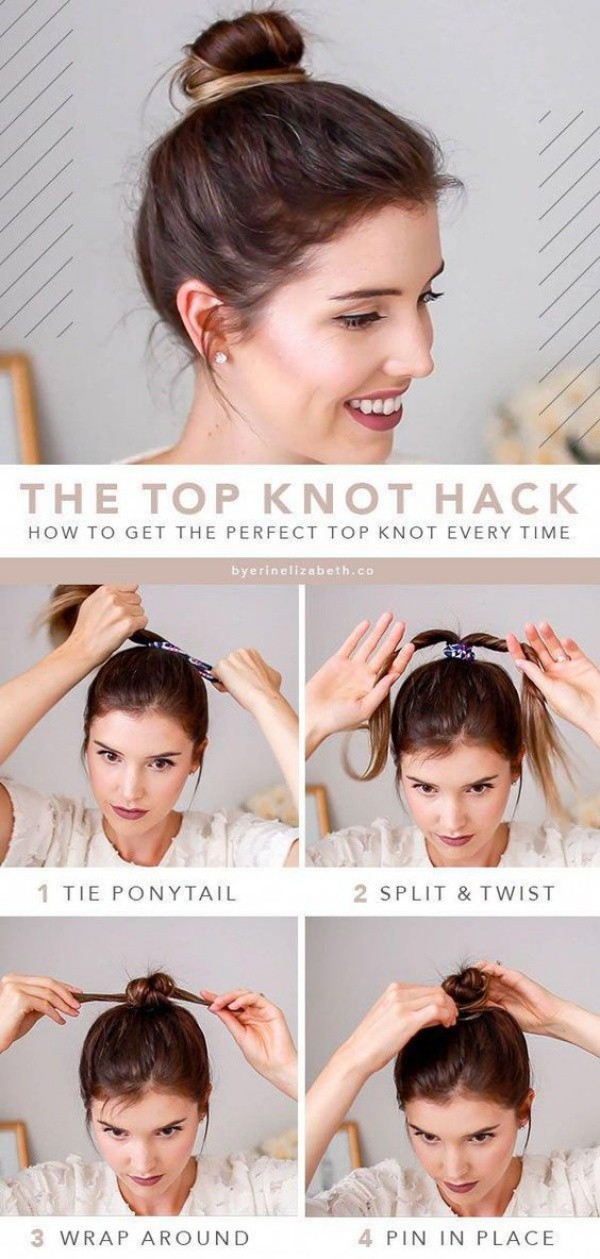 Super chic and so simple! Buns are perfect holiday hairstyles for every Christmas outfits. If you want your holiday hairstyle to look impressive, simply twist your hair into a top knot and allow your bangs and a few face-framing layers to fall naturally. To give your bun additional volume, use a smoothening mousse through your hair.
Fishtailed Low Pony!
An elegant yet simple fishtail low pony style is an ideal hairstyle to match with your Christmas outfit. A pretty fishtail braid wrapped over the top brings a traditional hairstyle up a notch and looks great for the Christmas party. Pair this hairstyle with your favorite sweater and ripped jeans to achieve a stunning look.   Here we have some guide which can give you the best ideas about How to Style Short Haircuts.
Deep Side Part And Side Braid!
If you want to bring a little bit of sass touch to your hair to achieve a smart evening look, this is the right hairstyle! Start with a deep side part, bring it to the side opposite to your parting and then braid your hair up. Leave the front section loose to give a modern spin to your hairstyle. It's pretty easy, isn't it?
High Half-Up Ponytail!
For the Christmas party, this hairstyle is a fun and festive choice. If you're hitting the party after a day full of a lot of work, this hairstyle would save your time and effort. Wear this beautiful hairstyle to all Christmas events without any doubt and don't forget to pair it with an equally cute outfit.  Here we are present some Popular Haircuts that Suit your Personal Style.
Tri-Bun Faux Hawk!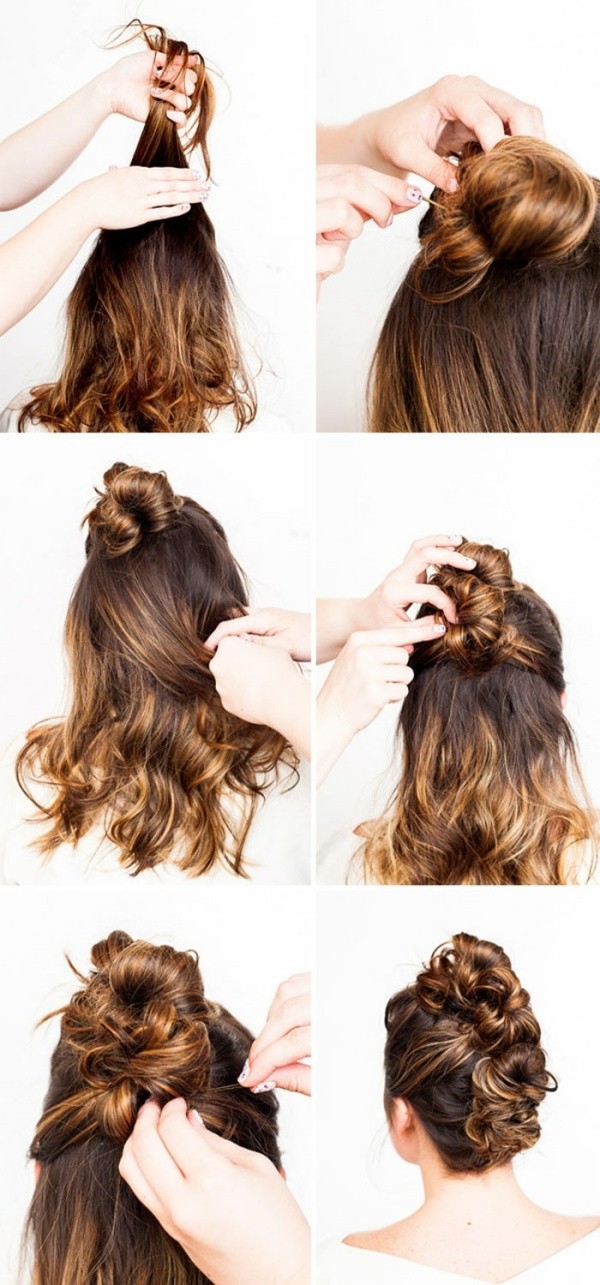 Tri-bun faux hawk is among perfect holiday hairstyles that match well with your Christmas outfits. This hairstyle requires the right amount of pulling and twisting to create a gorgeous faux hawk shape. Plus, you can easily dress up or down – depending on the type and location of the party.
The Voluminous Chignon!
A voluminous chignon is a staple that suits any Christmas outfit. So, try to add volume at the back of the head with a deconstructed chignon. Then, leave some sections of hair loose for an elegant yet romantic style.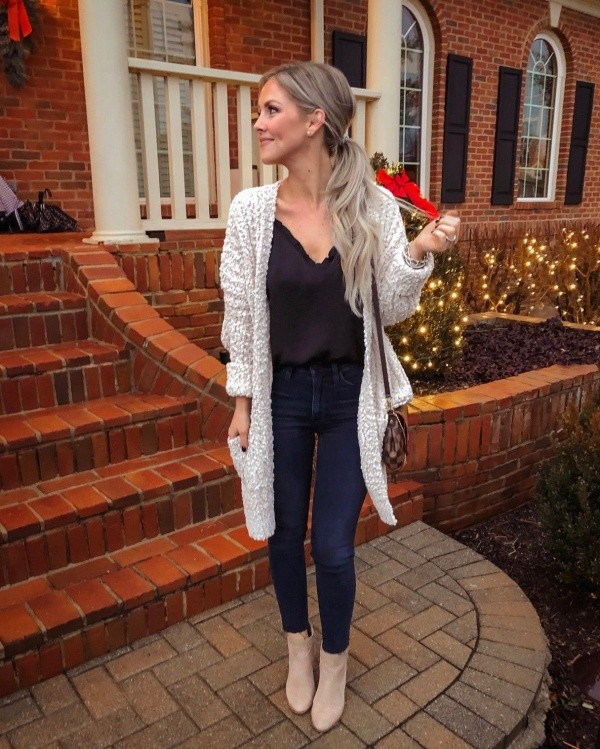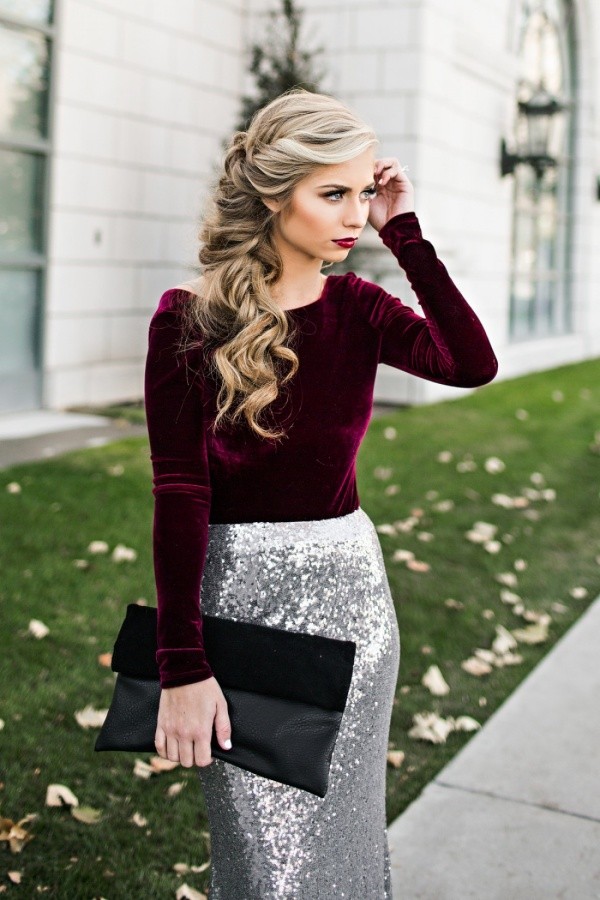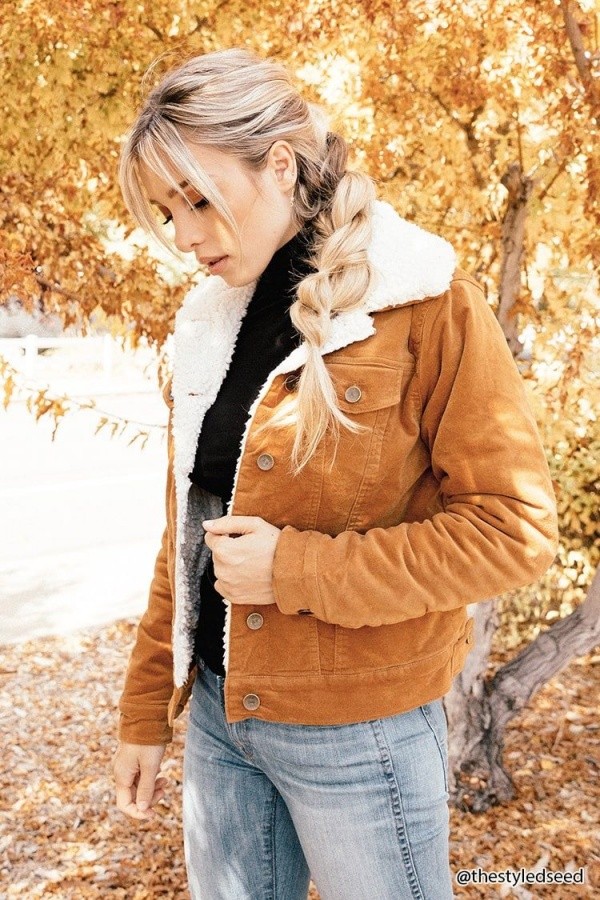 This Christmas, avoid a hairstyle rut amid Christmas gift shopping, gift wrapping, and party planning by trying out one of these perfect holiday hairstyles for every Christmas outfits. Also, here are the Super Easy Hairstyles That Can Be Done In 2 Minutes. These hairstyles will help you showcase your attractive personality in no time. The best thing about all the styles is that all styles are fast and simple to create. And, remember – when it comes to hair? Perfect hair styling is all about using your imagination to create beautiful styles and decorating your hair with cute accessories.