It is popularly believed that a woman is only helpless till the time her nail paints are wet. Oh, you bet! You would not want to take the risk of testing the above belief, right? If you think a woman cannot multi-task, then watch her when she is applying her nail paint and is doing other things simultaneously, that too acing the tasks where otherwise the nails would hit the ground. If you think a woman is not patient, then again, then watch her when she is patiently applying her nail paint, cleaning any extras on the cuticle. Well, ladies – this is the way to go, and look around for some big occasions coming your way – so that you can have some cool designs in your mind. Well, with that we couldn't just skip on the 4th of July. So, just for that occasion, we bring to you some really cool Patriotic 4th Of July Nail Art Ideas… If you are looking for some inspiration to paint your nails in matte colors, then follow these Fall Inspired Matte Nail Art Designs. Have a look-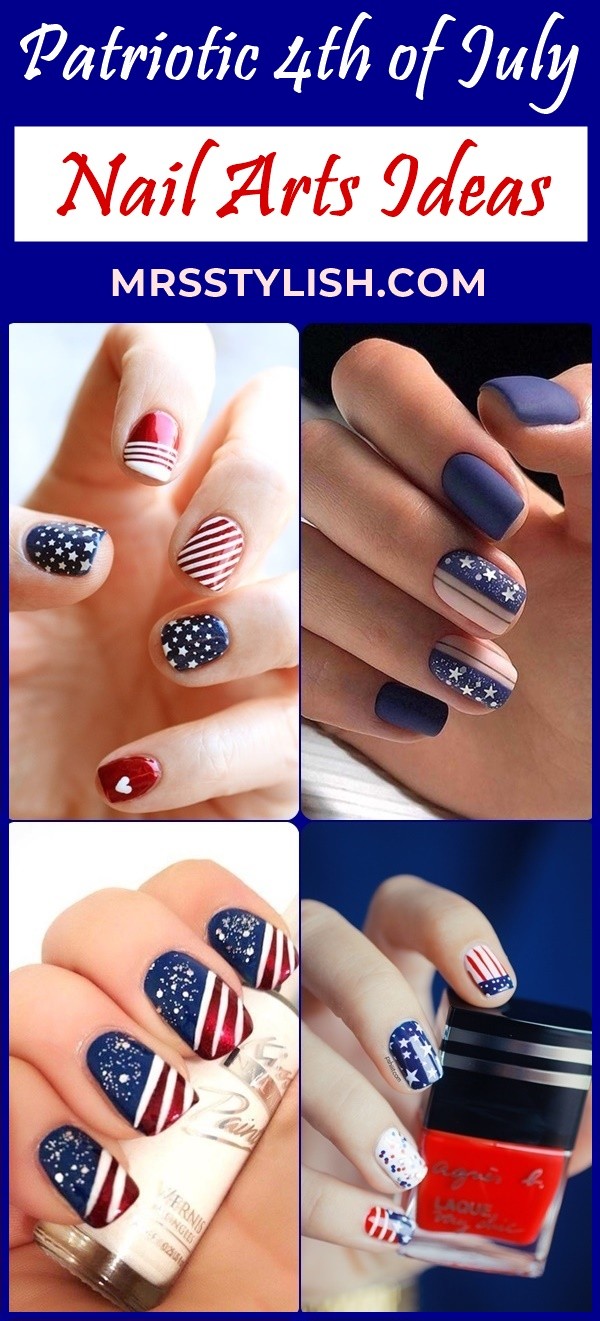 Patriotic 4th of July Nail Arts Ideas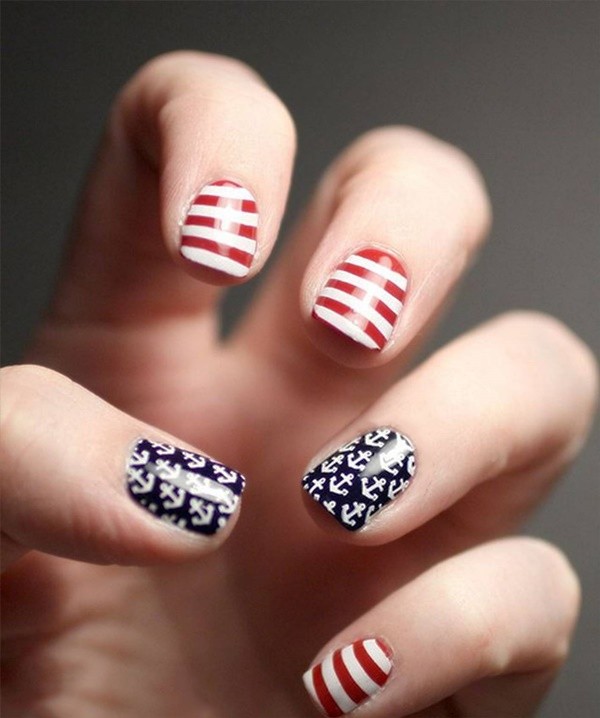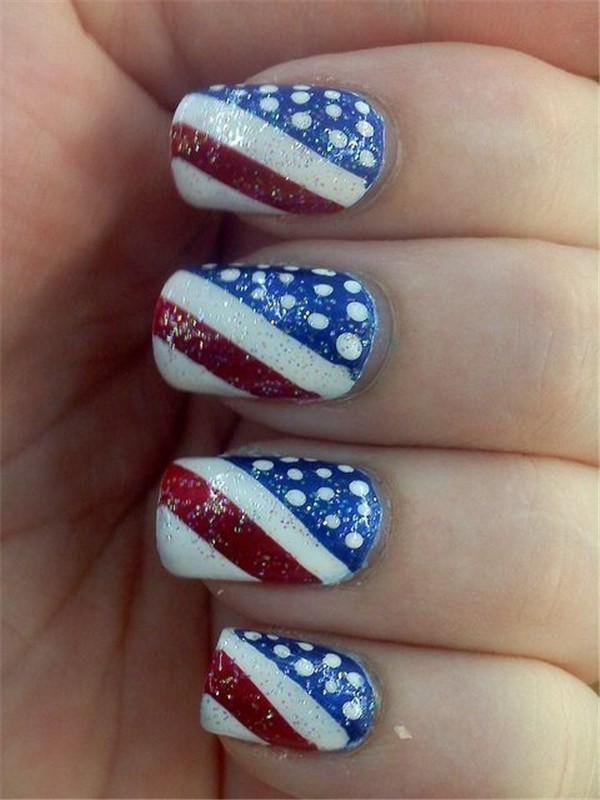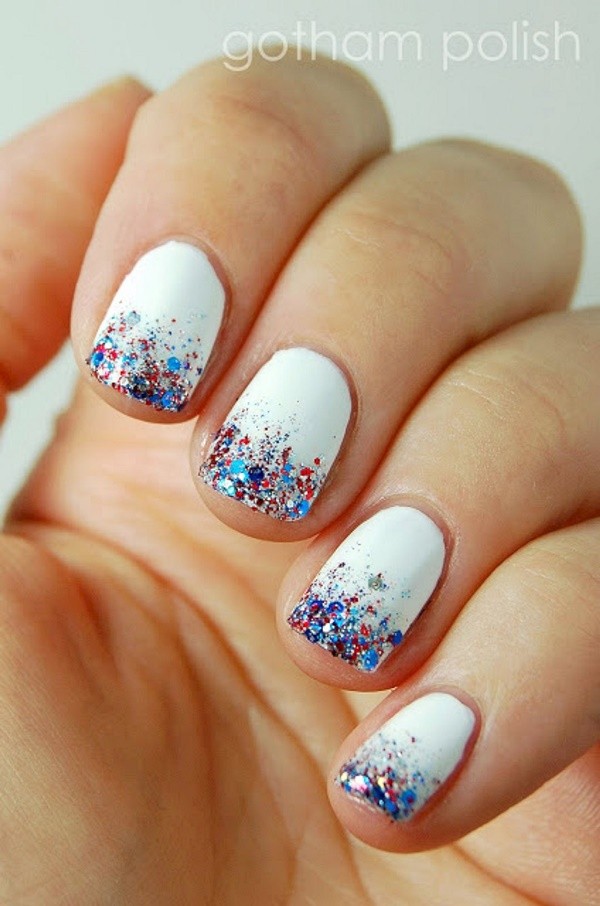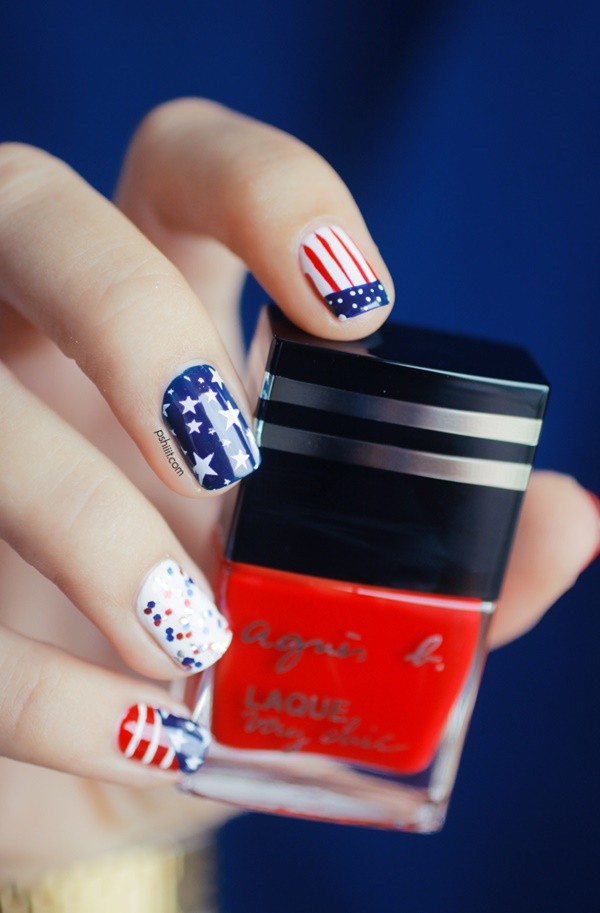 Marble Nails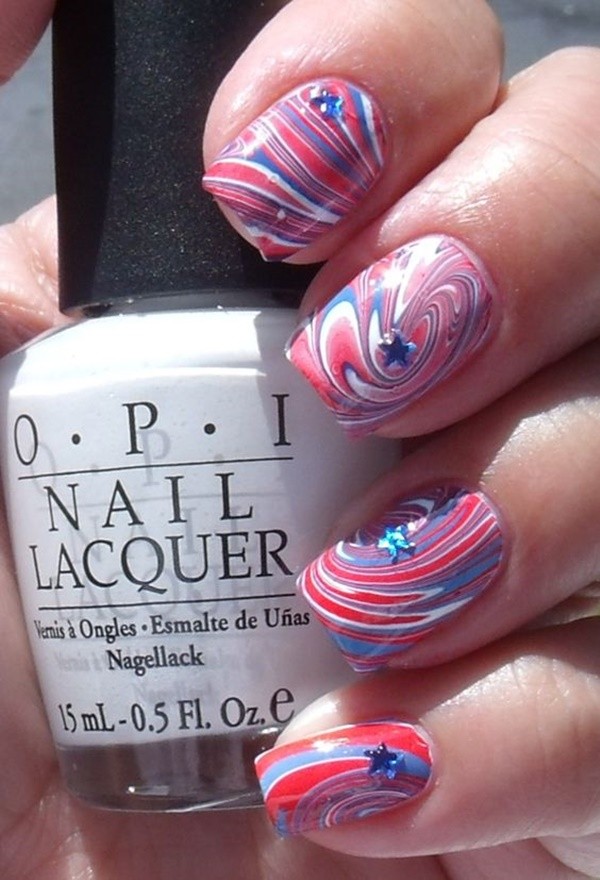 You can pick any two contrasting colors, and for the 4th of July, we would suggest picking any two from blue, red, white. Apply the lighter shade to all the nails and give it some time to dry. Once it is dried, apply a second coat of the same shade and after that use a dotting tool to apply the contrasting polish while swirling it around and there you get those marble nails.
Reverse French Tip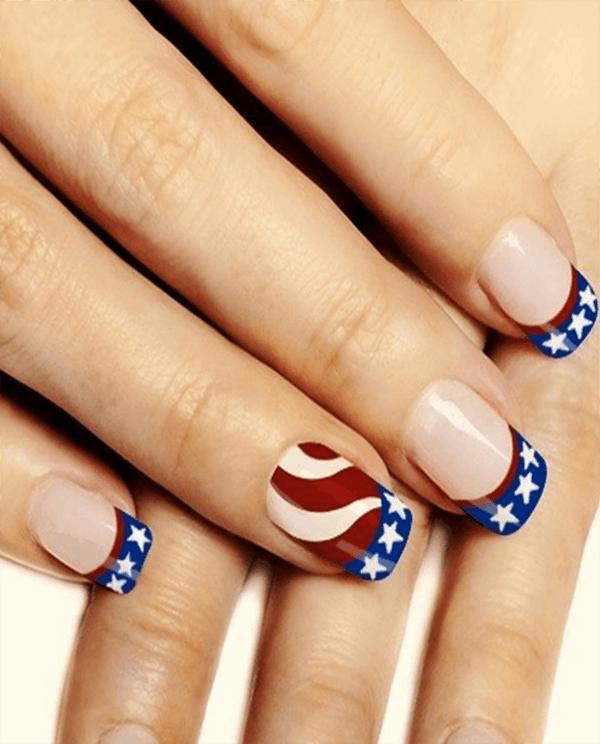 This one is for longer nails. Make sure your nails are smooth and file them evenly to make your nail naturally rounded shape. Starting about a quarter inch from the cuticle, apply a darker (maybe red) shade. Let it dry before adding the top coat with either white or blue. It gives a sexy and feminine look.
Chevron Twist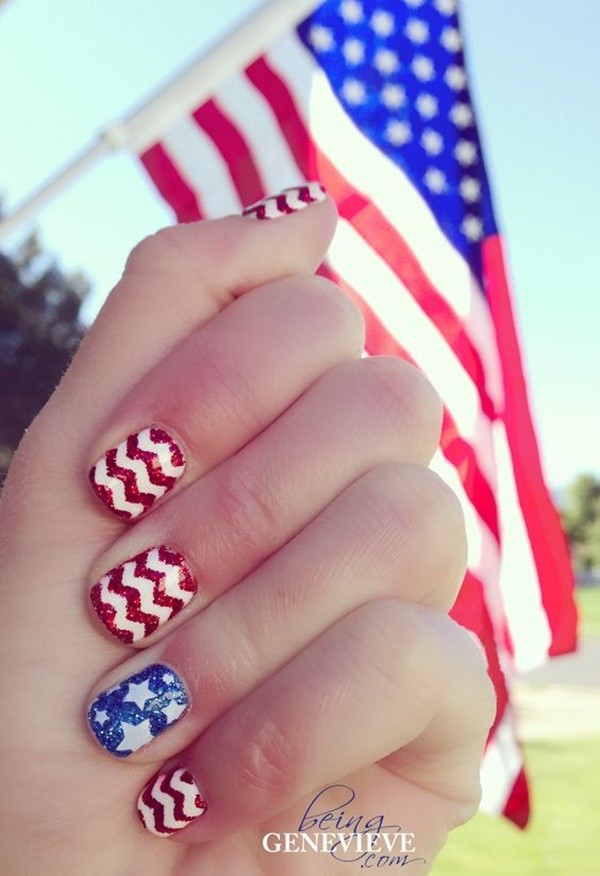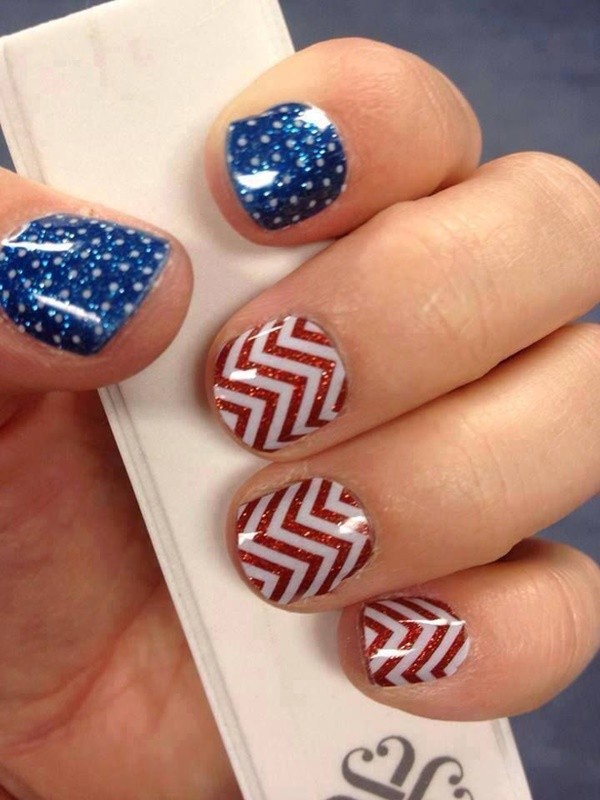 Use a clear nude coat for the base. Use stripping tape to create a chevron style. Paint white over your nails and remove the tape while the polish is still wet. Apply a transparent coat, once you are done.
Red All Over, With Blue At The Bottom Corner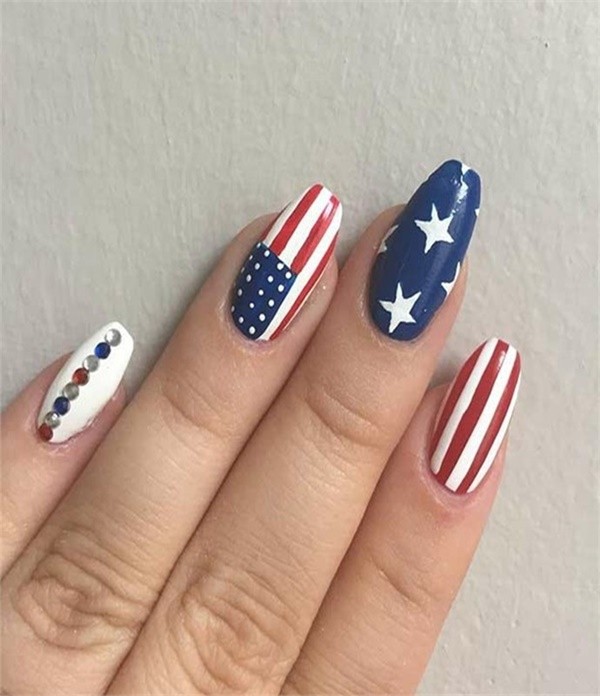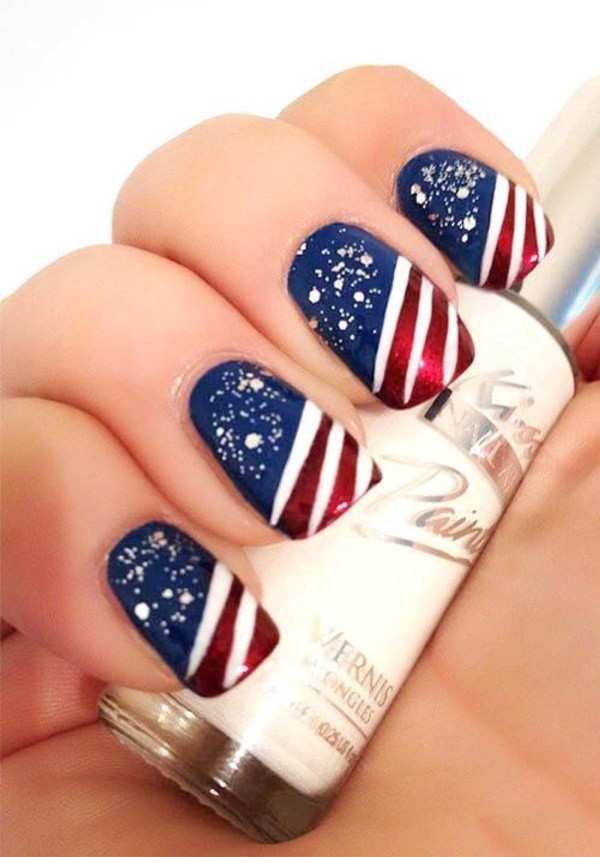 Go the flag color and just stick to the basic colors – have red paint on the full nail. Now, choose the bottom corner and have blue lines, or stars there. That's it – it's simple. Just that you'll have to be patient and wait for the first coat of nail paint to dry.
Go Alternate Coloring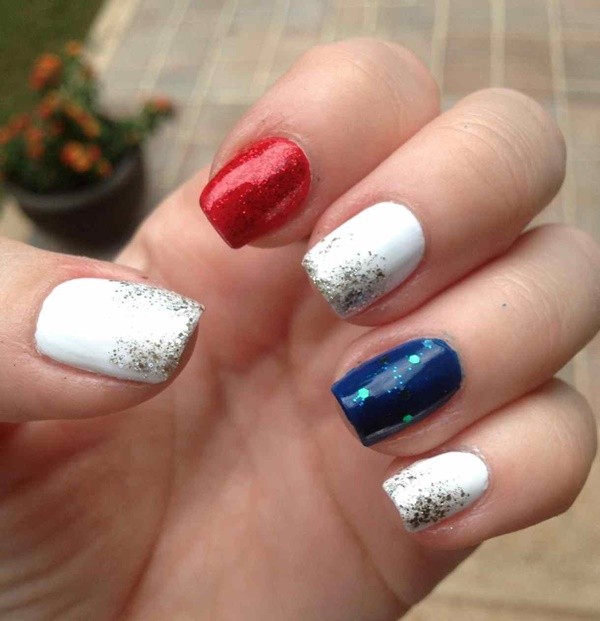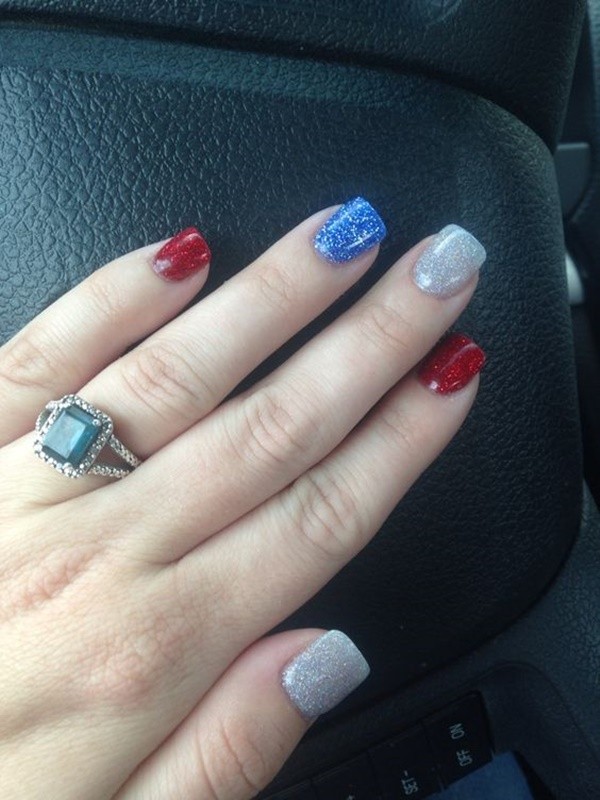 When we say alternate, it means that you will use the only color per fingernail. Start with one color, and then only the fourth nail with have the repeated color, in case you are choosing three-color pattern – red, white and blue. If not, just have blue on one nail, and then white on the other – on the white nail, have some stars painted.
Stripes Are The Go-To Option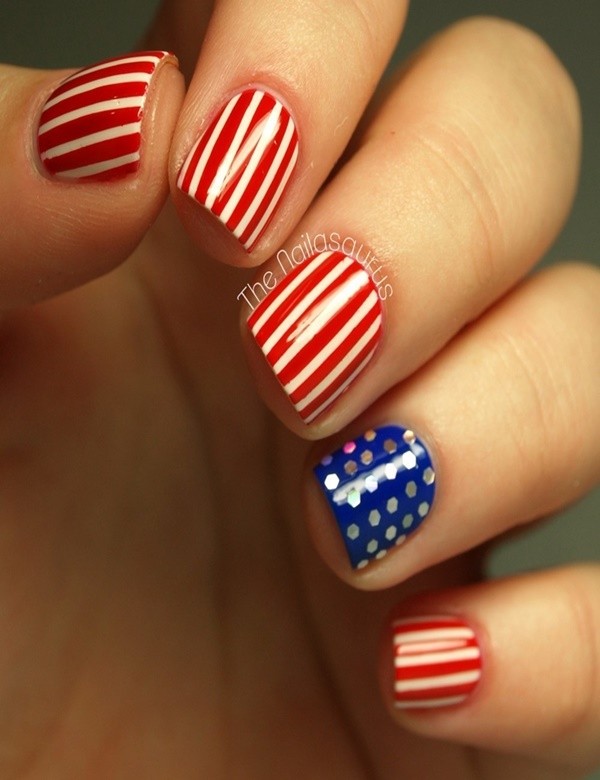 Choose red and white or blue and white for this nail art idea. You might want to use a toothpick for this idea, as you will need to paint really thin lines on one nail. Go stripes and have the flag colors depicted in the form of those stripes.
A Starry One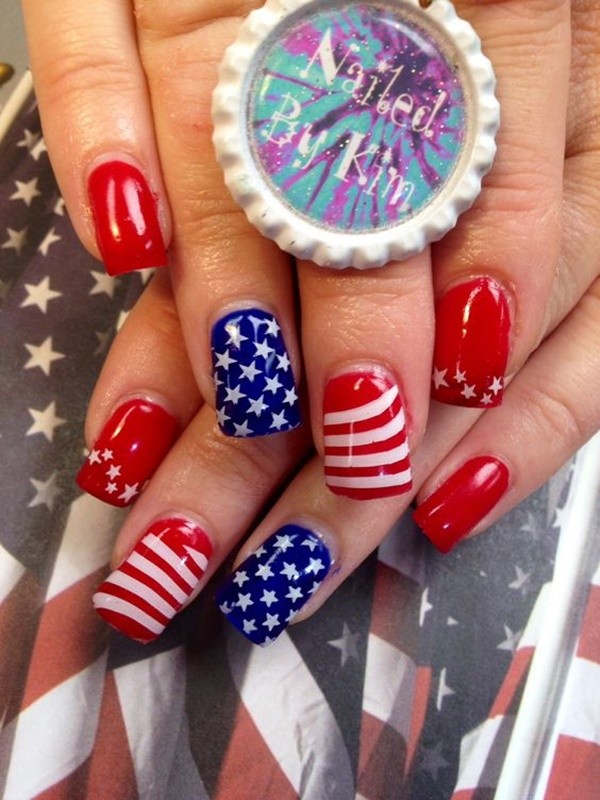 There is no doubt in the fact that the United States flag is really a visual appeal and when you wish to get that on your nail, you can make it creative. So, why not get the exact flag on your nail, with that blue and white color, with stars, just like how a flag would be high up in the sky? You might want to choose buds to bring in the tidiness of the nail art.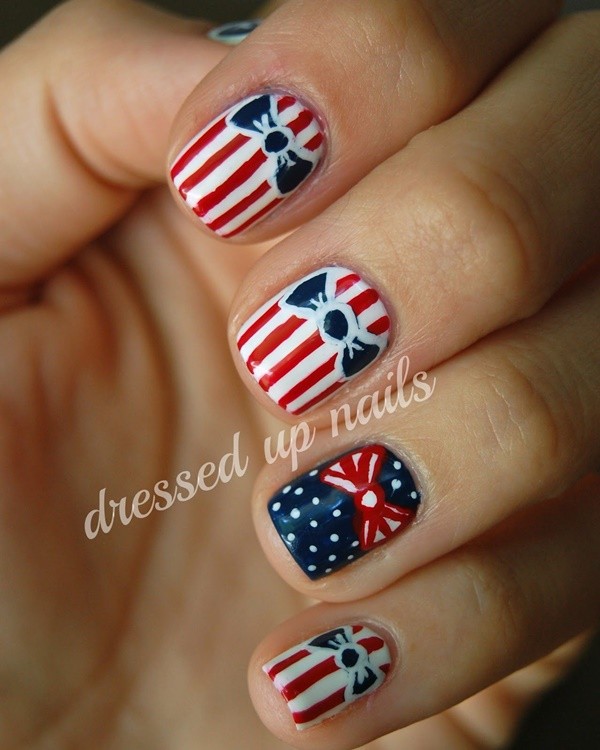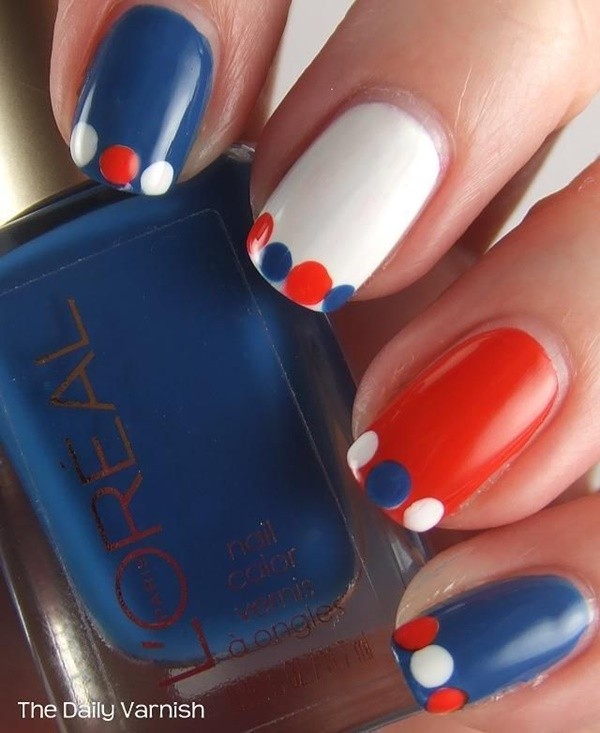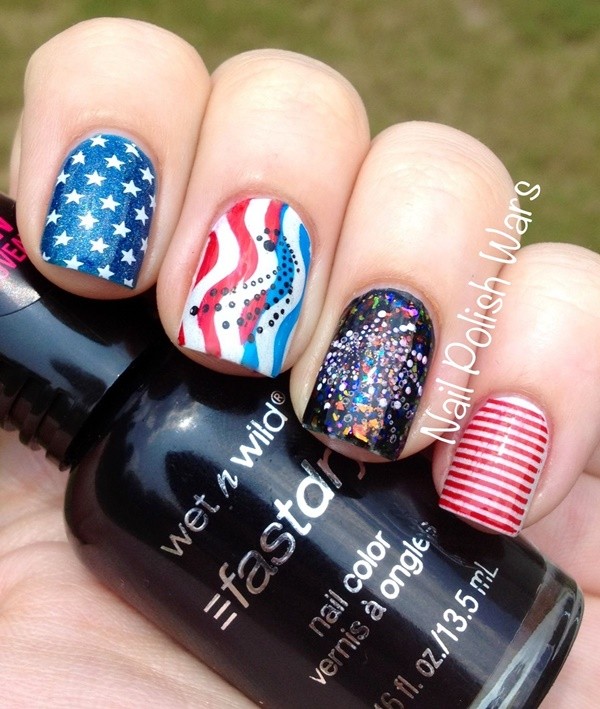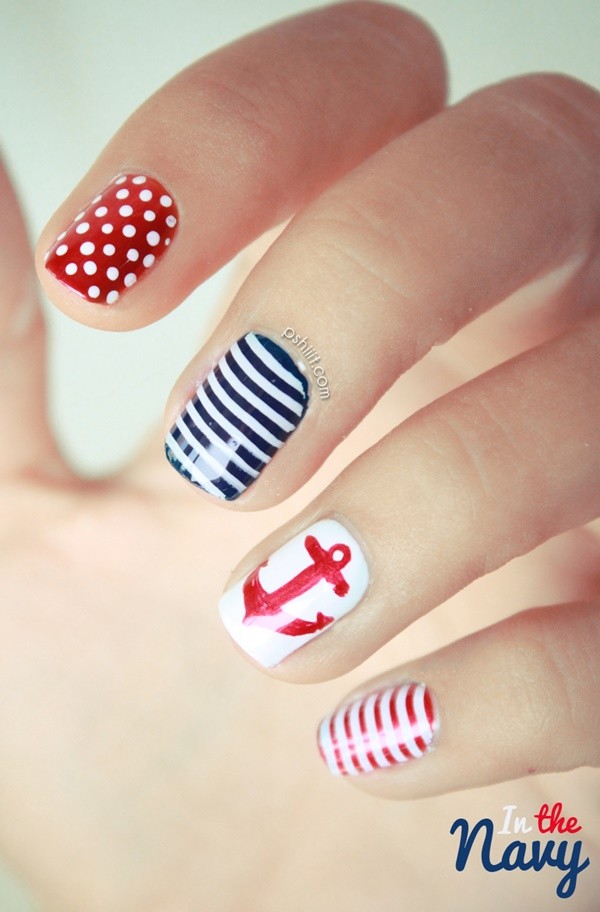 Expert tip: Always apply a coat of transparent color once your nail art is done, and is completely day. If you too love the ombre effect on nails then here are some Beautiful Ombre Nail Art Ideas To Copy This Year, exclusively for the fashion-forward woman that you are. This will bring a tint of shine to your nail and will also protect it from chipping for quite some time.