New Year is the perfect time to get started on new resolutions, hobbies and purge yourself of anything that's been holding you back. The year 2020 is just a few days away. So, have you decided what sparkly dress you're going to wear for the New Year party with friends? Planned out your hair? What about the heels? And, of course…you can't forget your nails to achieve a killer look? For nail art lovers! December 31st is the most preferable day for trying ridiculously cool nail designs. This year, if you're running a little low on inspiration – we've rounded up the top trendy new year nail art design that we think is just perfect for the occasion. Also, here are the handpicked Pretty Nail Art Designs For Winter you must give a try. And, trust us! They'll all look great while holding a glass of champagne. In this post, you'll find chic, minimalist designs with that little extra factor, like – glitter stripes, silver flakes, and bejeweled cuticles.
Trendy Nail Art Designs For New Year 2020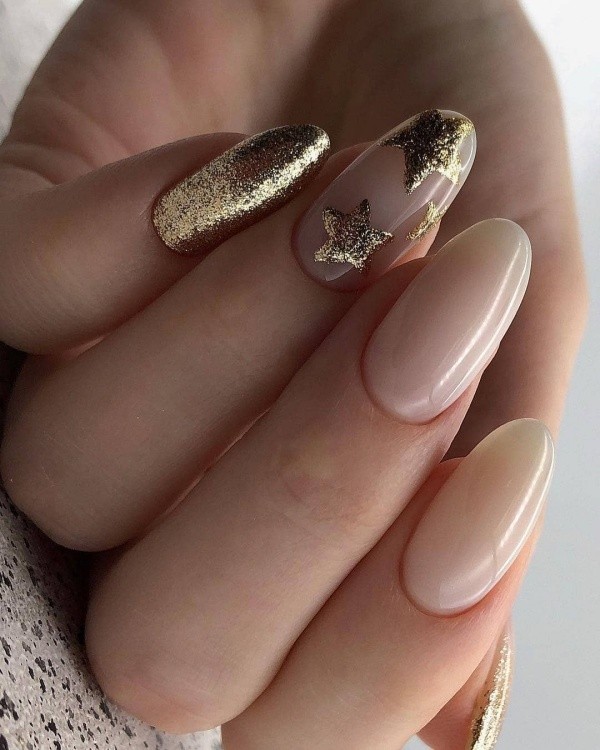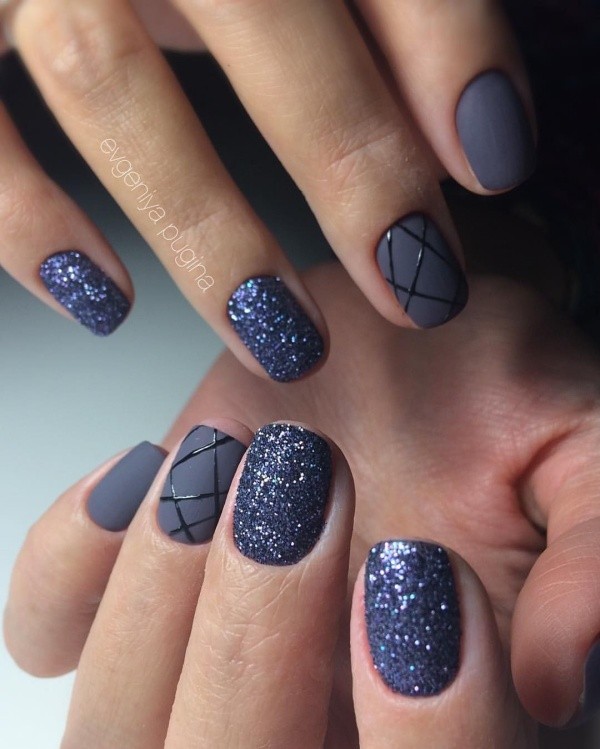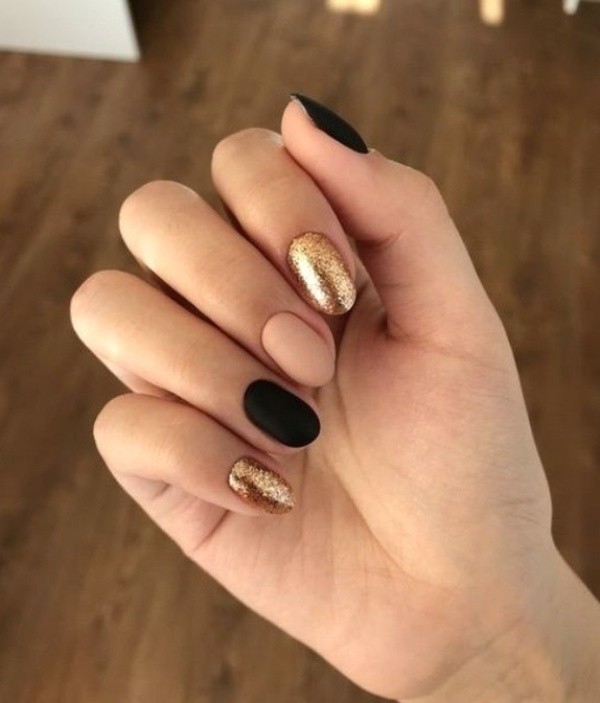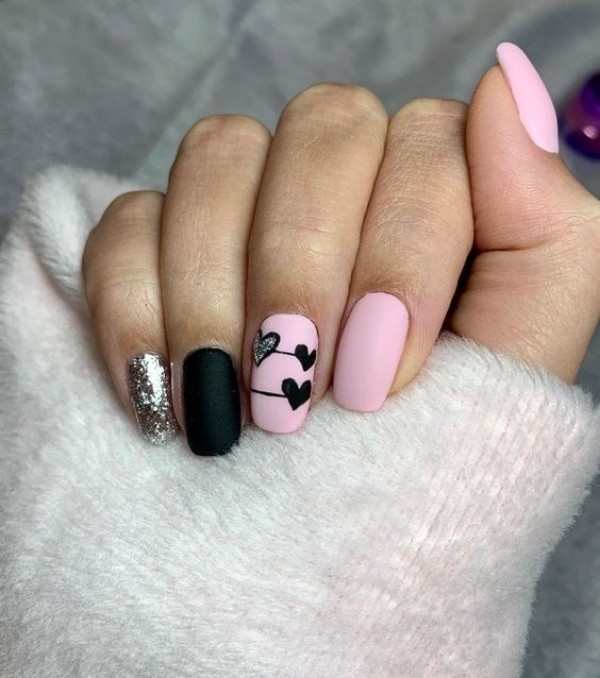 Celestial Nails!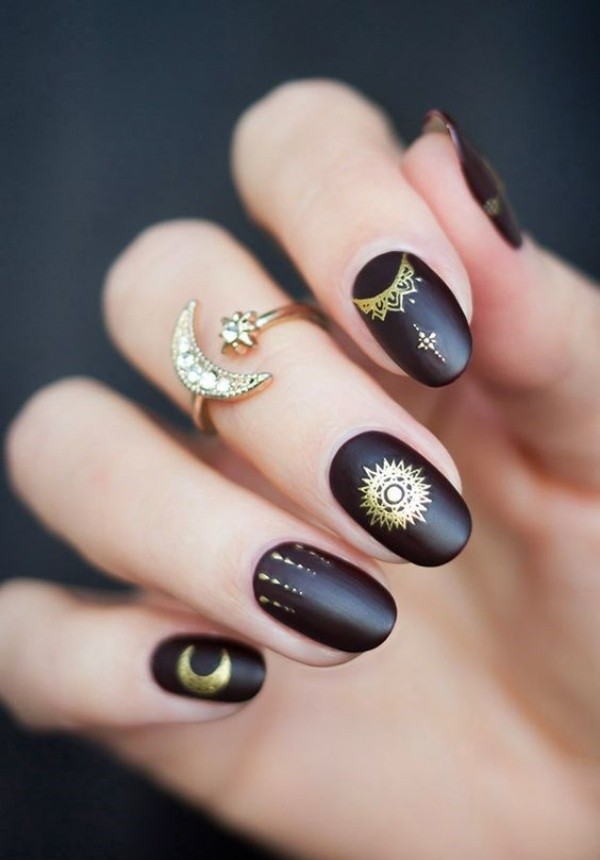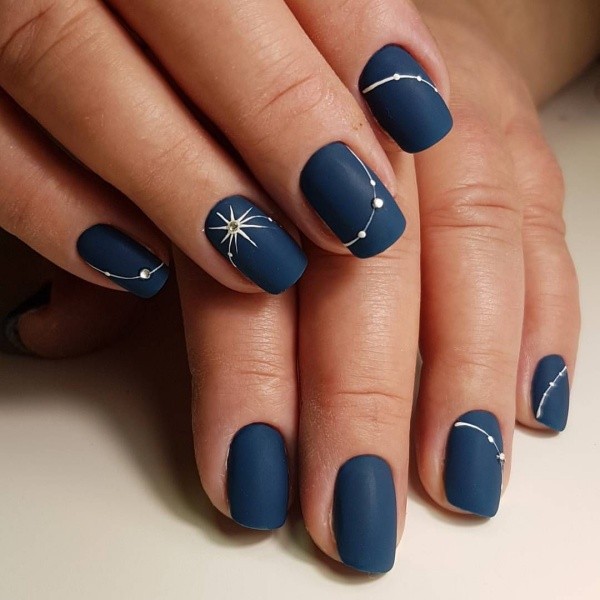 To dress up your fingers for the New Year, try this celestial nail art design that amps up your blue nail paint. The intricate gold details look simply gorgeous against a navy blue base. Finish the details with matte tones to achieve a flashy, long-lasting and glossy look.  
Metallic Gold Nails!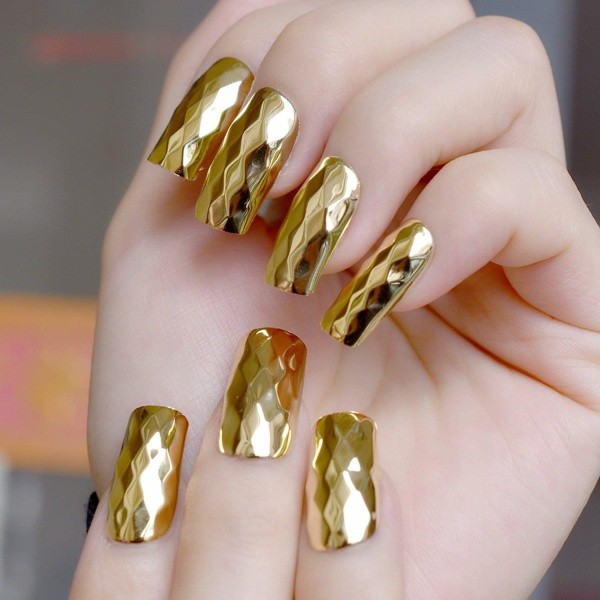 This New Year nail design is perfect for those who are short on time but still want their nails to shine. Simply place chrome nail polish over your nails, remove the excess, finish with topcoat and you're done. The good thing about metallic nails is that they come in a wide range of colors. Here we are present some Beautiful Ombre Nail Art Ideas To Copy This Year.
Pink Glitter Coffin Nails!
If you're looking for a unique manicure design, coffin nails seem to be a new year nail art design. In order to create appropriate coffin shape, you really need to grow long nails. Your friends may not consider coffin nails a practical choice, but they certainly look good. After all, New Year is a special occasion!
Animal Print!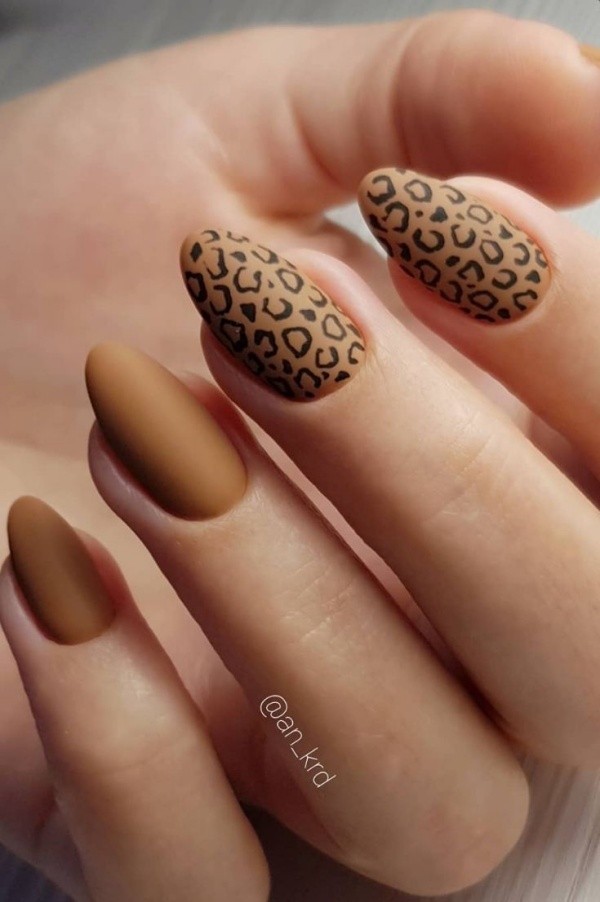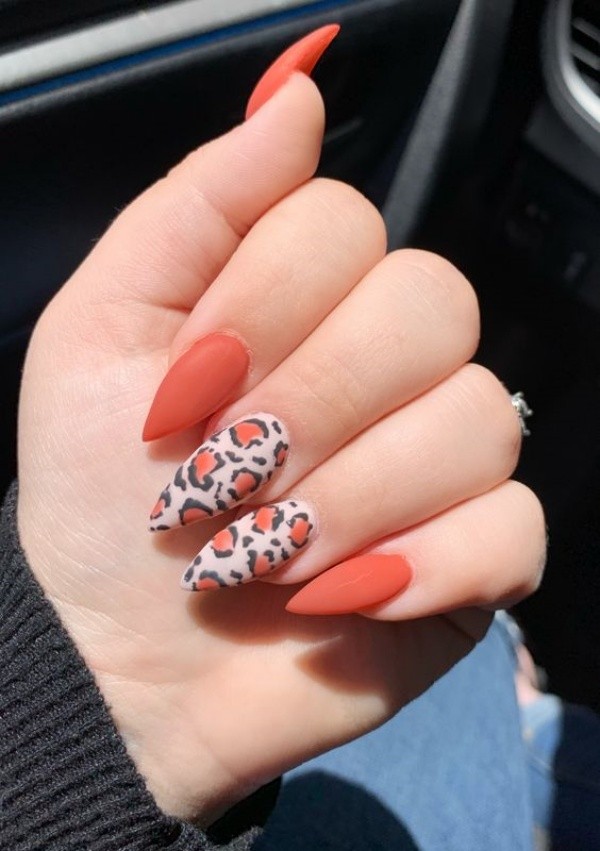 Embrace your wild side this New Year with a classic cheetah print with subtle rose gold accents. You can easily turn this print into any color to fit your mood. This manicure is sure to catch everyone's eye as you enter the New Year party. Here, we bring to you some really cool Patriotic 4th of July Nail Arts Ideas…
Nude With Holographic Detail!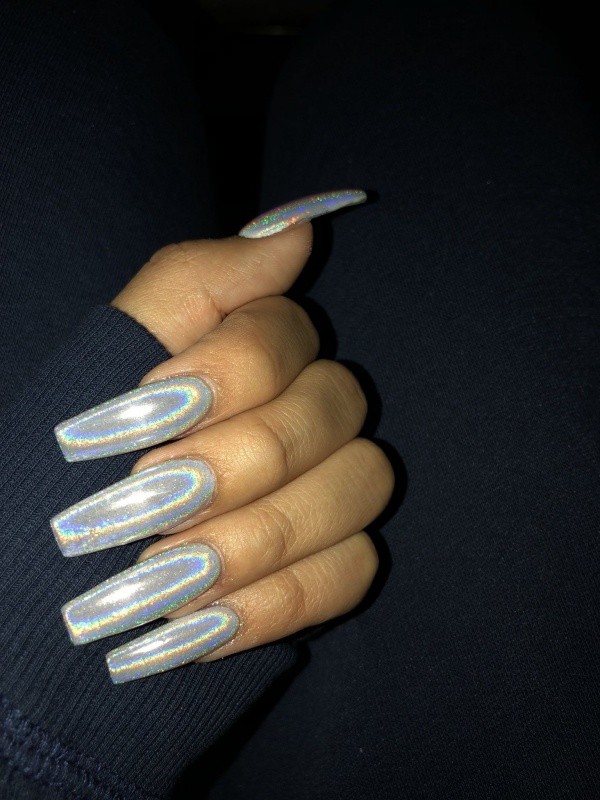 How about turning a modest nail design into a bold statement by adding a cute holographic cube to each nail? This nail design will sparkle beautifully in the sun and will reflect the colors of things present around you.
Blue Ombre With Silver Flakes!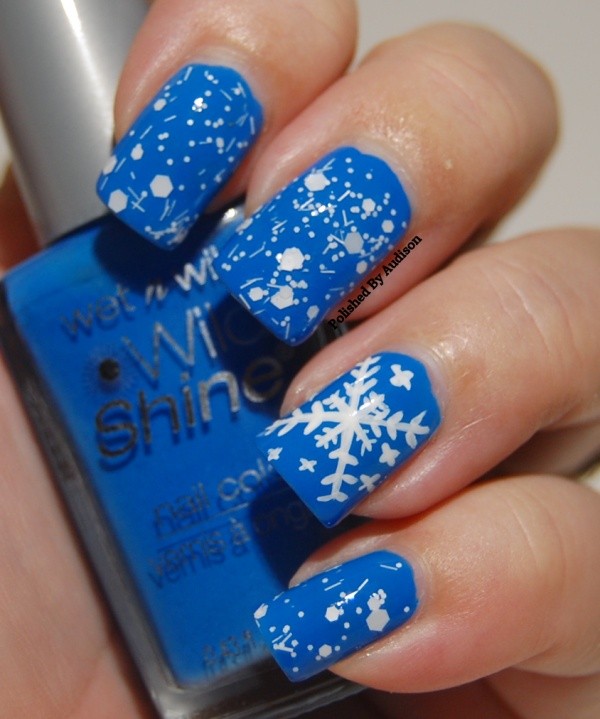 'Cold but cute'! Are you in search of a trendy new year nail art design? Take your nails to the next level with this fun design. A single silver snowflake is layered on top of a blue ombre color. Adorable and perfect choice for your upcoming holiday party!
Rainbow Confetti!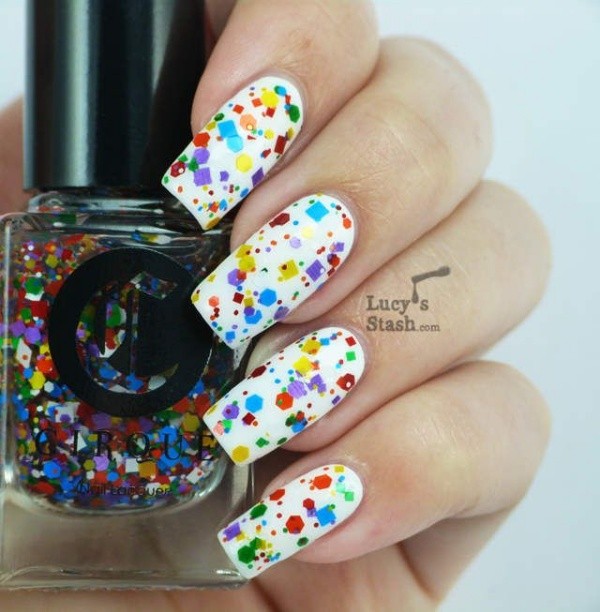 If you want to take your long nails look from simple to New Year's Eve-ready, rainbow confetti nail design gives the perfect illusion of sparkles floating on your nails. Plus, decorate the lower half of each nail with gold glitter and rhinestones.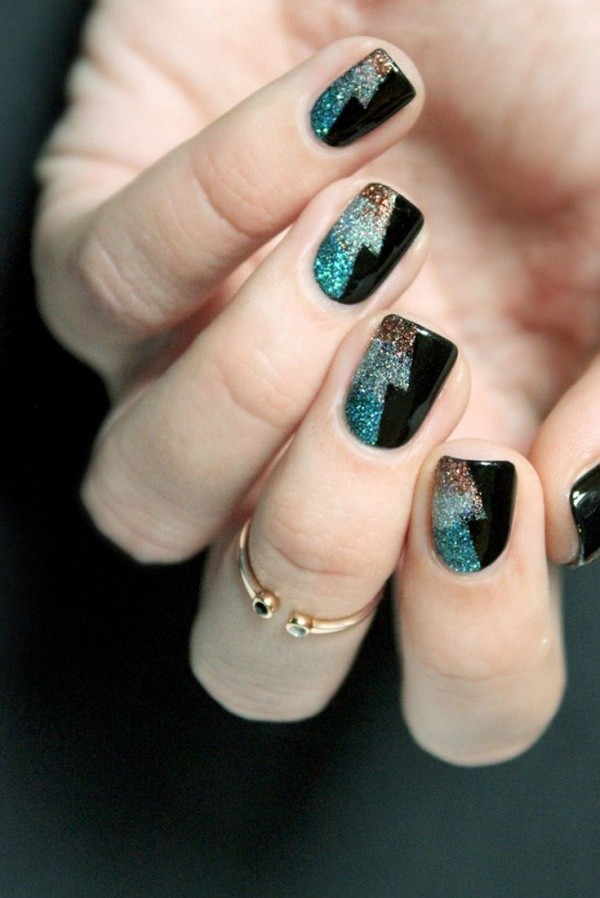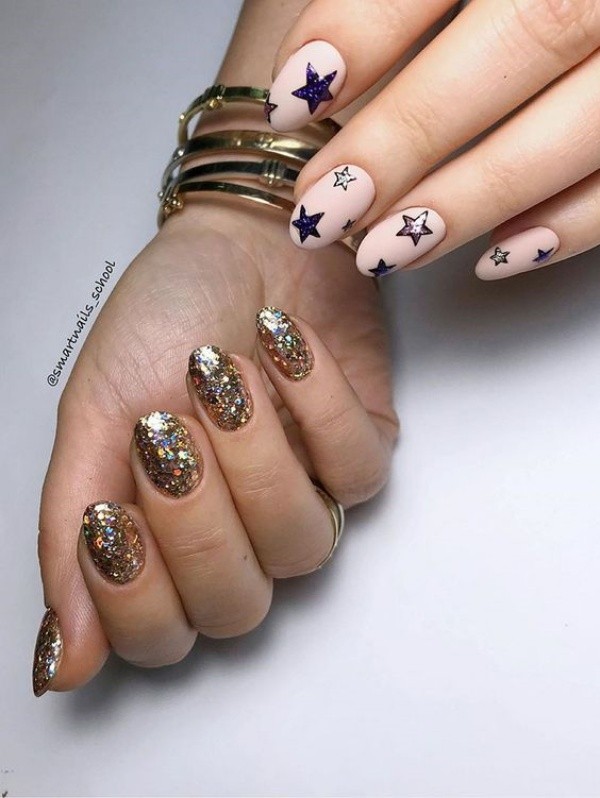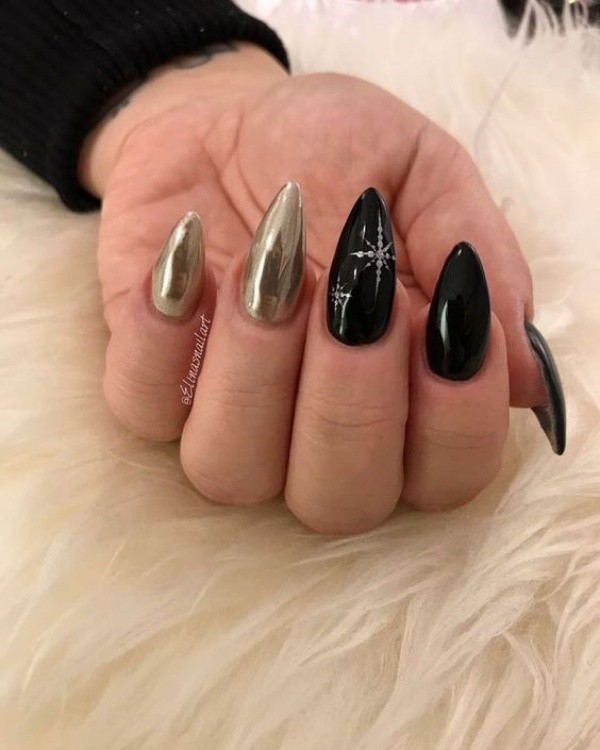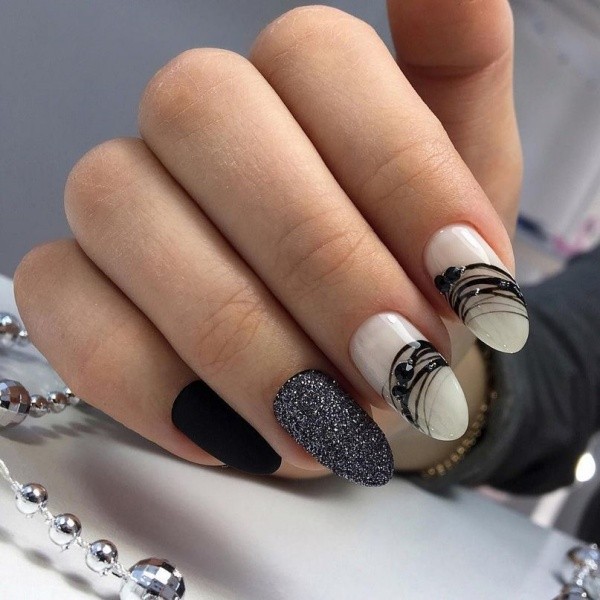 This New Year, whether you're planning to stay at home with a few glasses of drinks to spend quality time with family or going out for shopping, we hope from the above points you must have understood that New Year is the ideal time to try different nail art designs. For your inspiration, we've put together the new year nail art design.  Also here we are giving you some Fall Inspired Matte Nail Art Designs, all these designs are a great head-turner even if you're just watching the ball drop while sitting on your couch with friends.