July 4th marks one of the most important historical events for the United States. For those of you who love to dress as per the occasion, this day is going to be a great deal breaker. Plus, it's a holiday – so why not let's start making our plans well in advance and just have the perfect outfits for the day and the night? Yes, we wanted to get ahead of time and bring some super Inspiring 4th Of July Outfit Ideas For Women… Here are the Pretty Short Outfit Ideas To Beat The Heat. You are gorgeous and you need to show it off. Wear your attitude with the awesome outfit ideas specially researched for the summer season. so, are you ready?
Inspiring 4th Of July Outfit Ideas For Women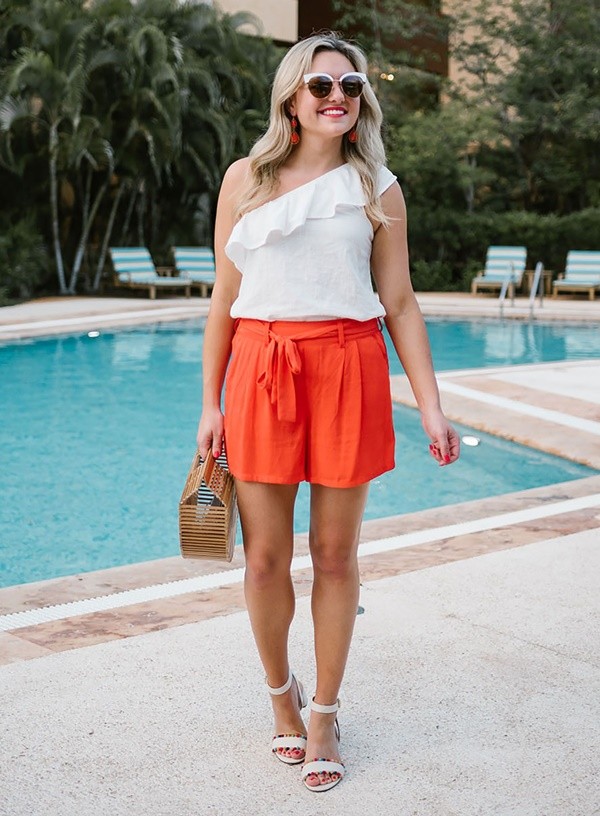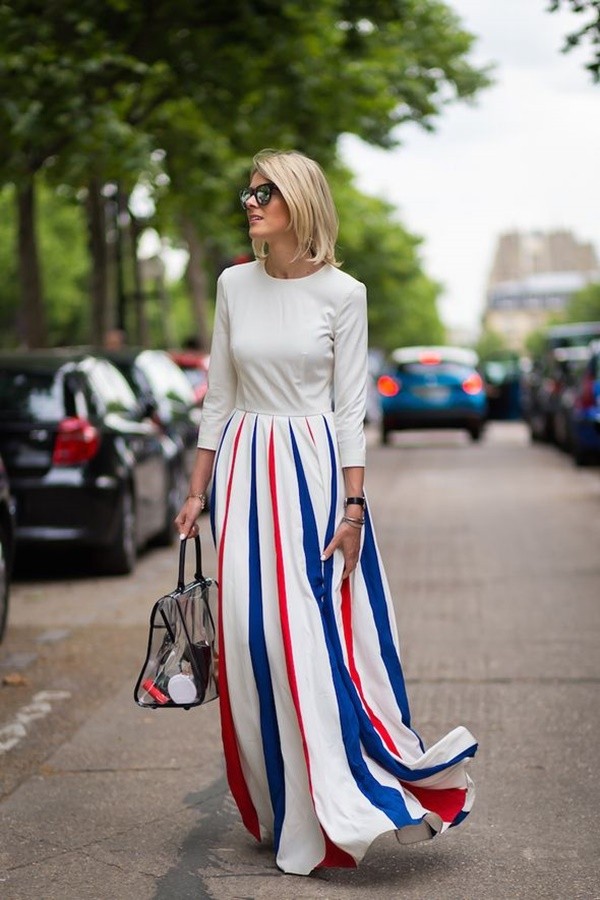 Animal Printed Pants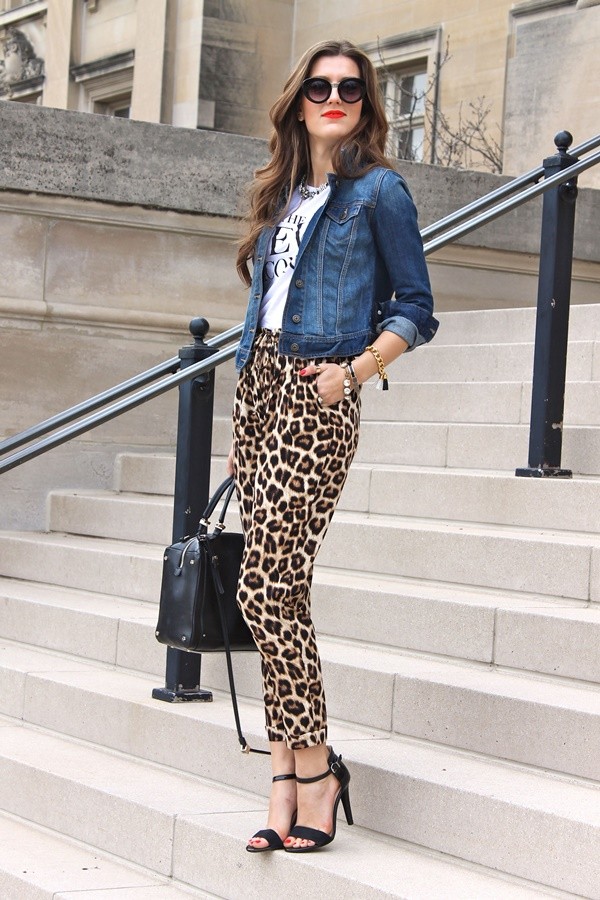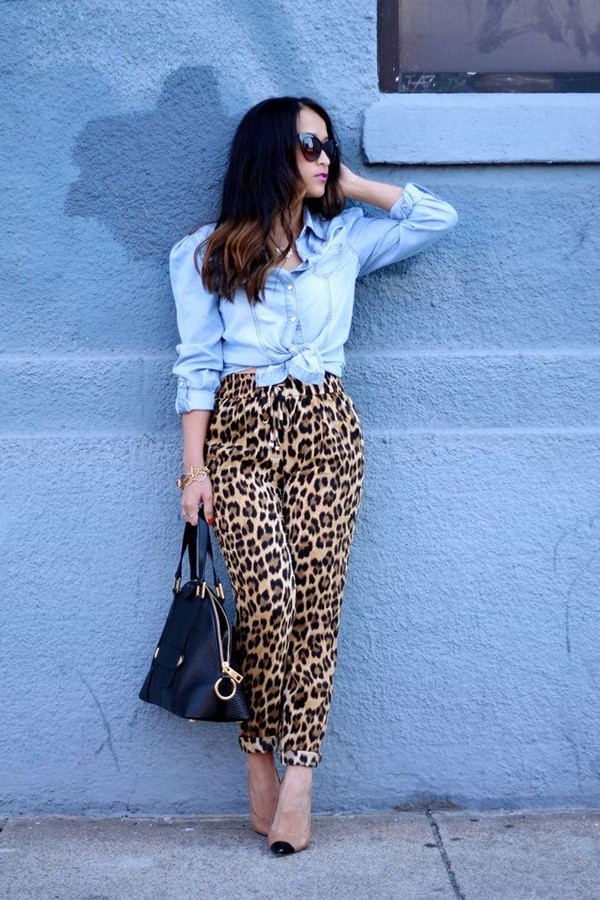 Animal print pants are the in-trend these days. With July 4th coming, and the weather allowing bring colors and prints, this one had to top the chart. We would highly recommend you to go for these prints on those days, where you have a casual day at work. Because, animal prints can be a little loud for some, so save this up for the casual working days. If you want to have the animal print for formal days as well, then you can wear a plaid shirt above, and have a subtle yet matching blazer to make the look a little less loud.
Bring Out Those Colorful Trousers To Match The Flag
This July 4th, why not wear something to reflect your patriotism towards the country, especially in terms of dressing and accessorizing. Since it is not too hot and not too cold, your body is glad that you can experiment a little with materials and clothing. So, this is the perfect time to bring on those colorful trousers  – Olive green, purple, yellow or orange. Be bold enough to opt for colored pants, and then go subtle on the blouses and shirts to complete the look for July 4th.
Go All Suited With The Right Colors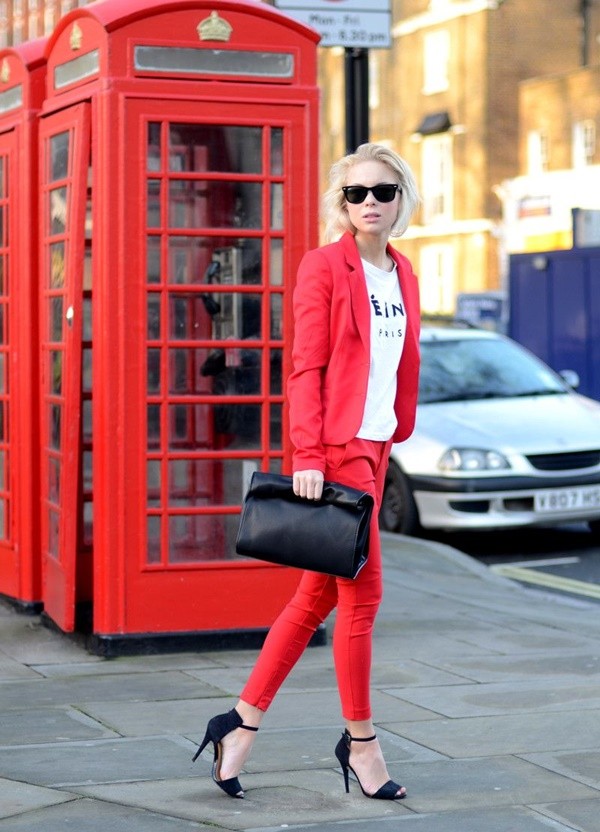 When you can't decide on anything out for the box, vintage always comes to your rescue. It could be plain colors with matching trousers, that are the cliched office wear attire for almost all seasons. You can replace the trousers with skirts as well. If you wish to go a little beyond the basics, then choose a blazer and trousers that match and your shirt can be in combination with the colors and patterns of the blazer. Here we present some Trendy beach outfit ideas for women. Check out-
Go All White For Peace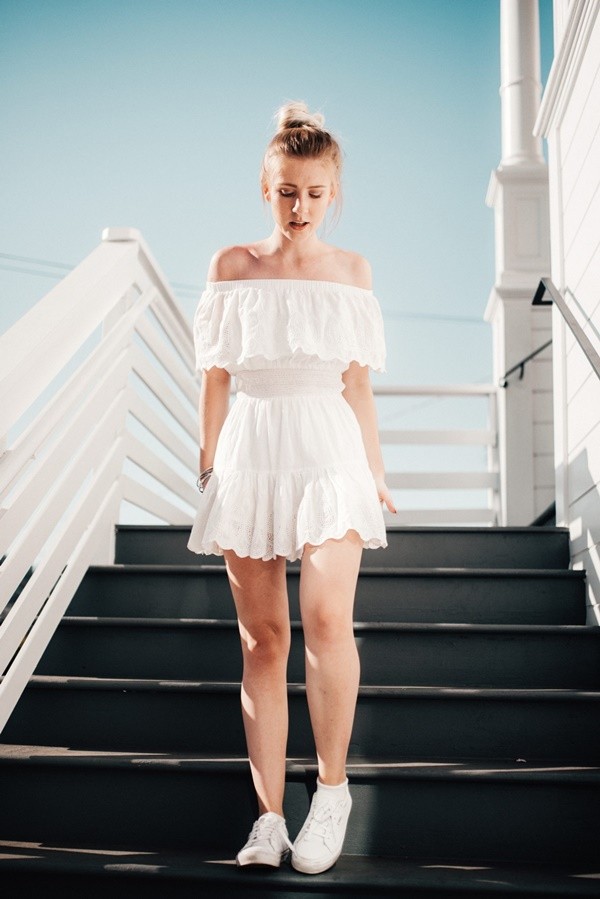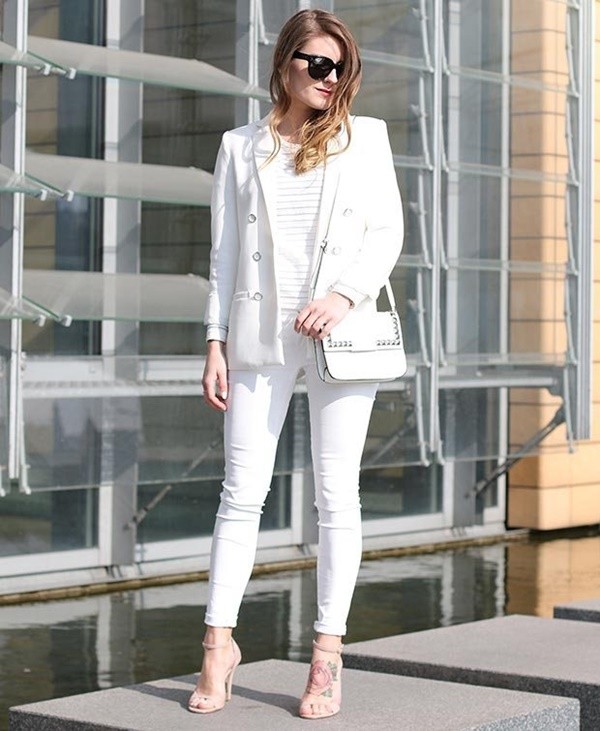 Yes, that's all you need women – if you think you cannot remove time to color combination, or do some experimenting, then it's time you promote peace. So, choose just white from top to bottom. Be it a full dress, or trousers and shirt on the top, you can experiment with your clothes but keep the color simple.
Red And Blue Is The Combination You Need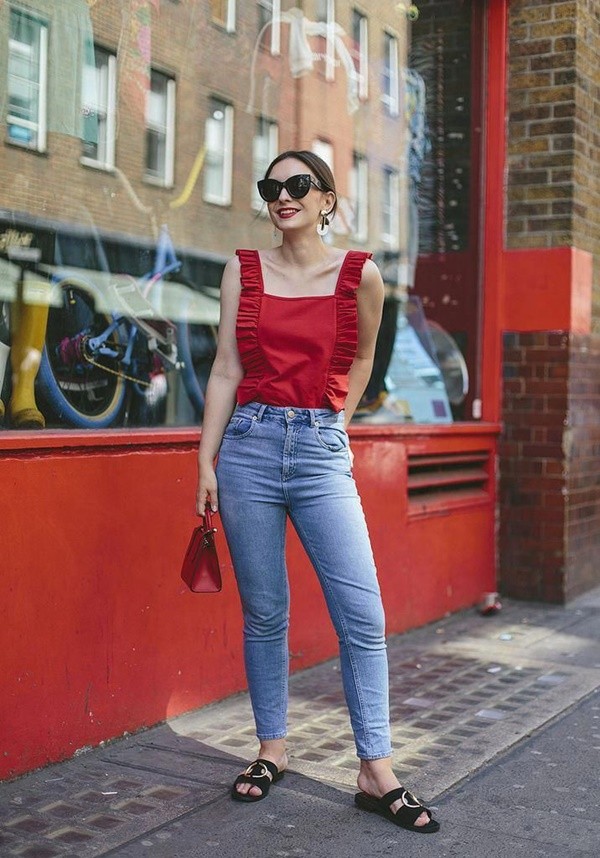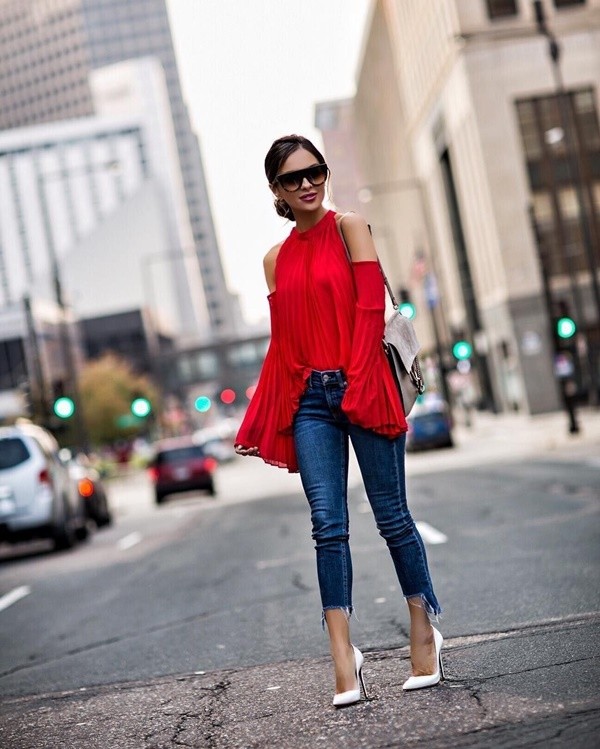 If you want to represent the flag color just as is – the red and blue is the go-to combination that will bring out the fashionista in you. You can choose to have blue denim and red tops or go vice versa if you are bold enough to experiment with colored pants.
Plain In, And Red On The Top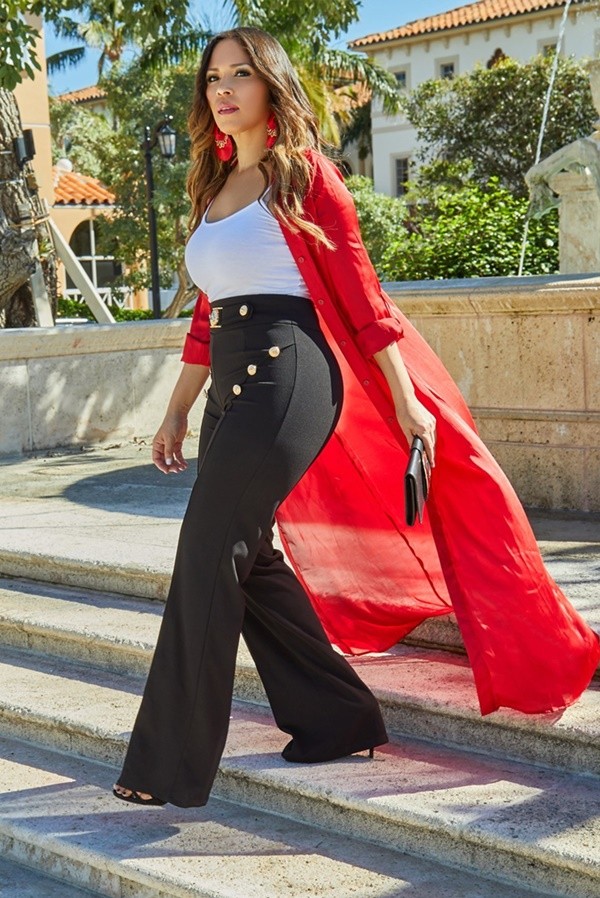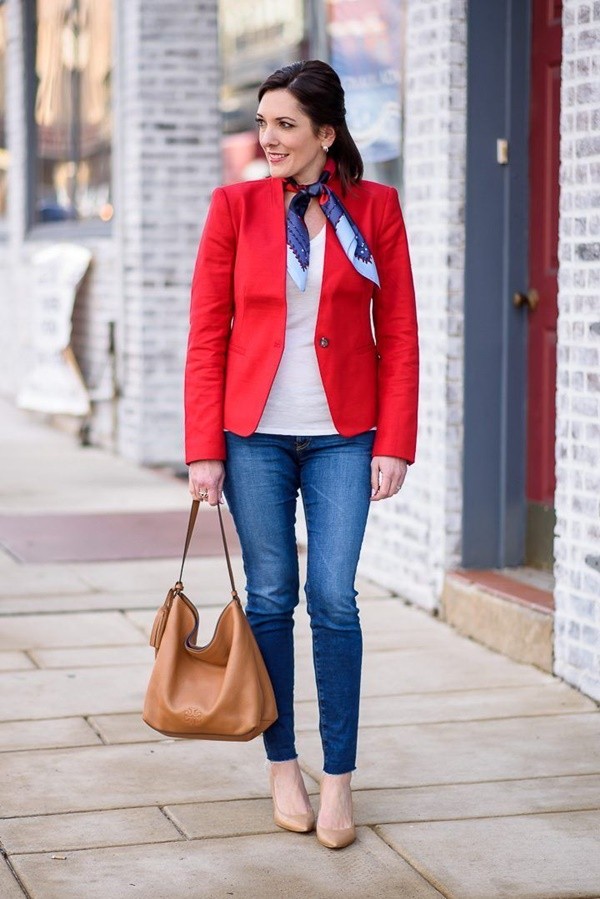 You can opt for starry tops, because, hey, doesn't the flag have those stars? Have it either on a white top or blue blouse, and just top it up with classy red shrugs or jacket. If you think it's hot enough for a jacket, then a scarf will do too. Here you find some Minimalist Casual Style Ideas To Inspire Others. Have a look-
White And Blue Is Just Perfect
Nothing coming to your mind when it comes to depicting your patriotism this 4th of July? Then, go for the cliched combination of white and blue – it can be in any form of clothing, but just have these color combination, with hair tied into a pony and you're all set to rock!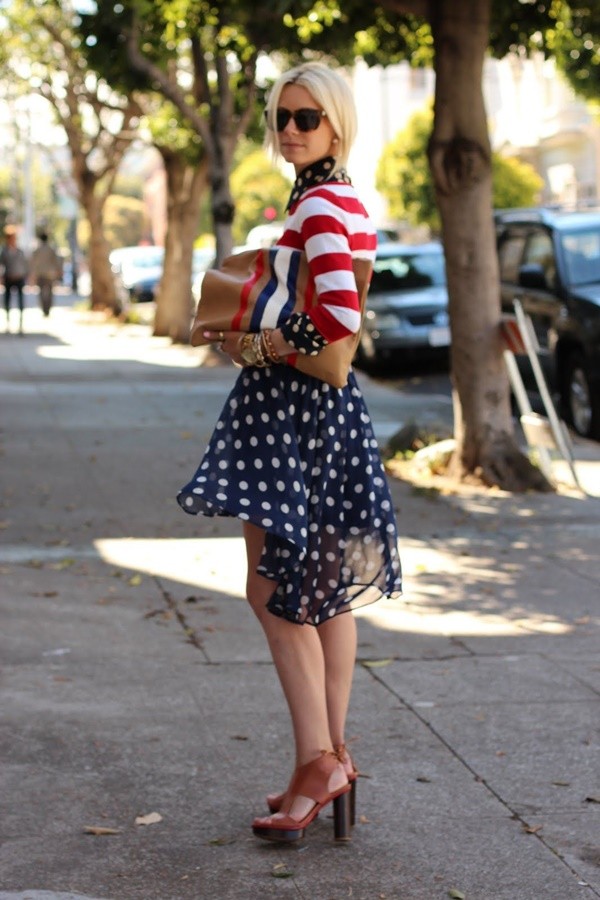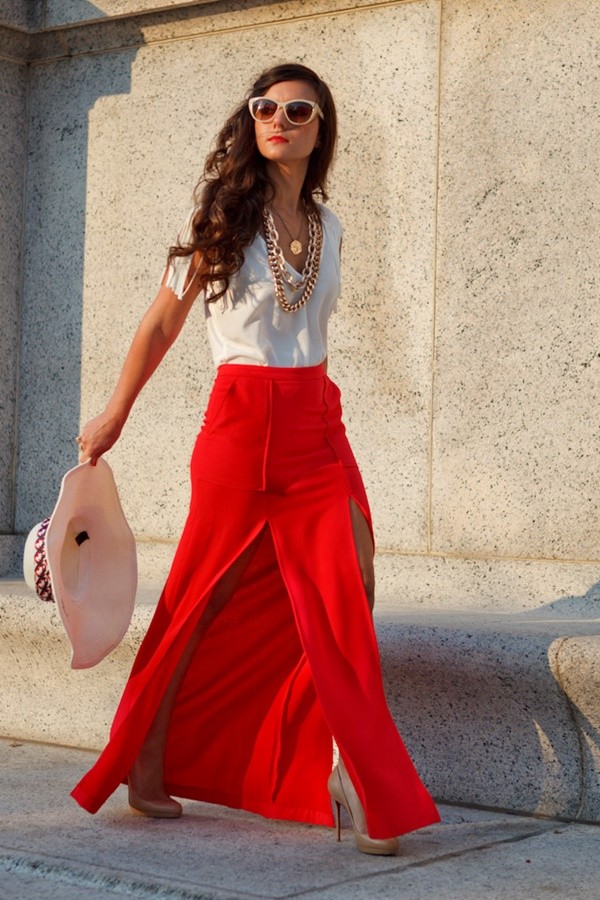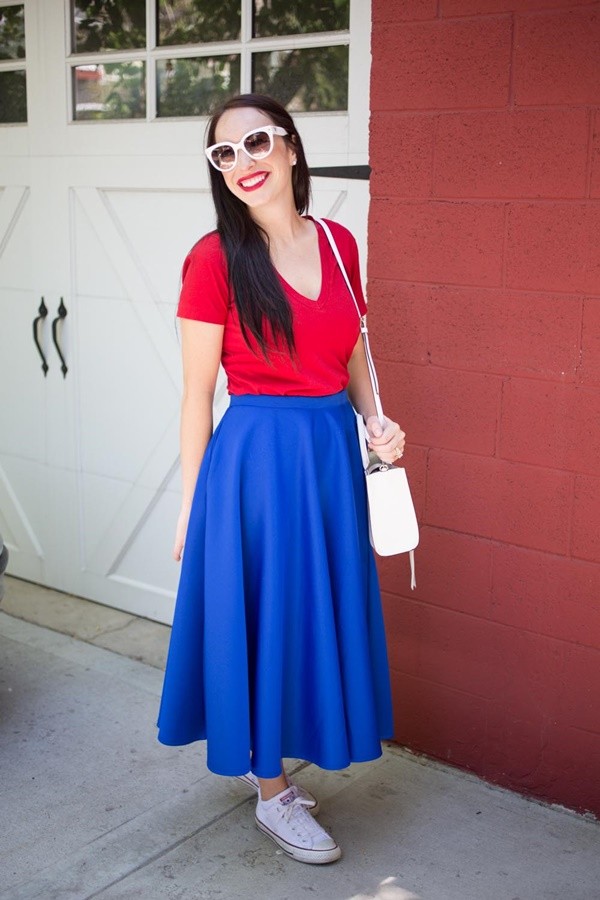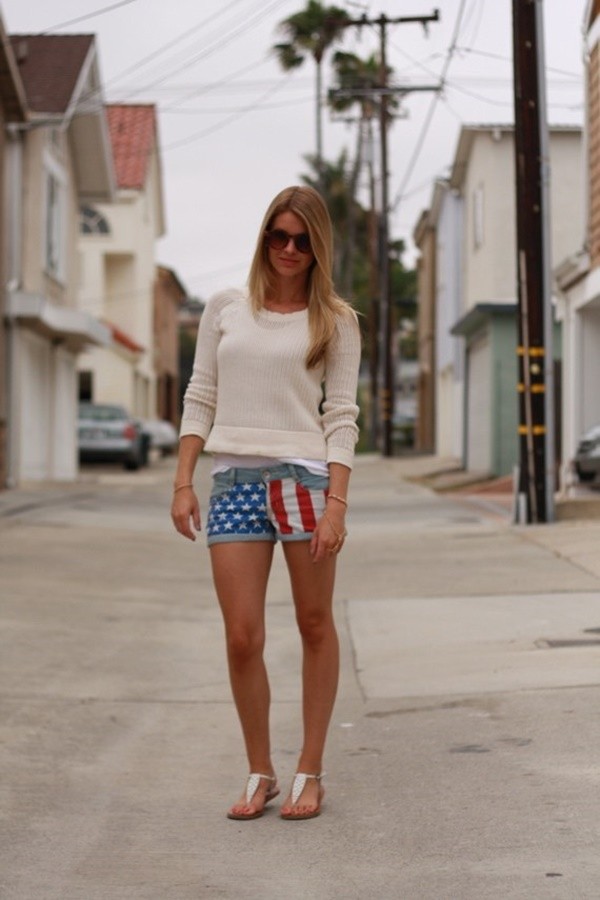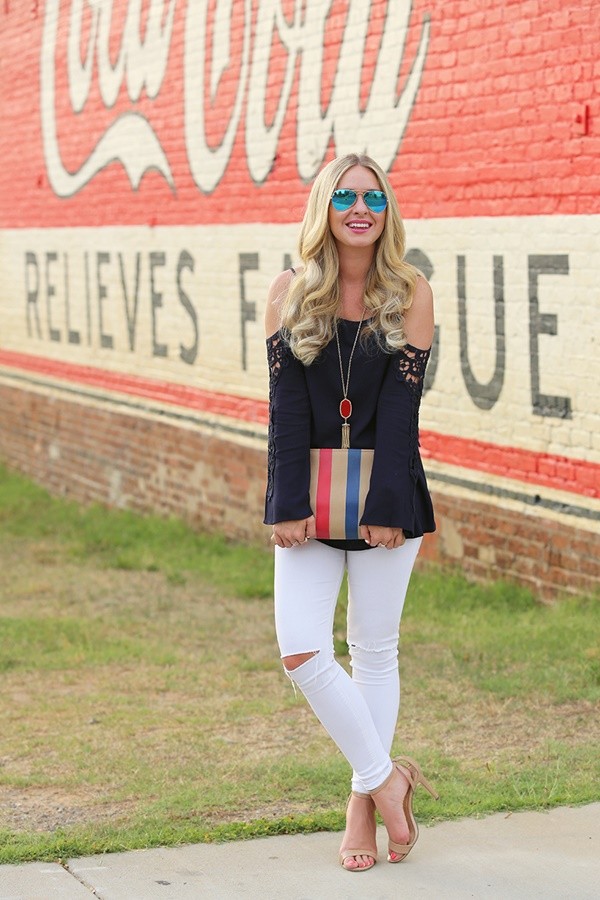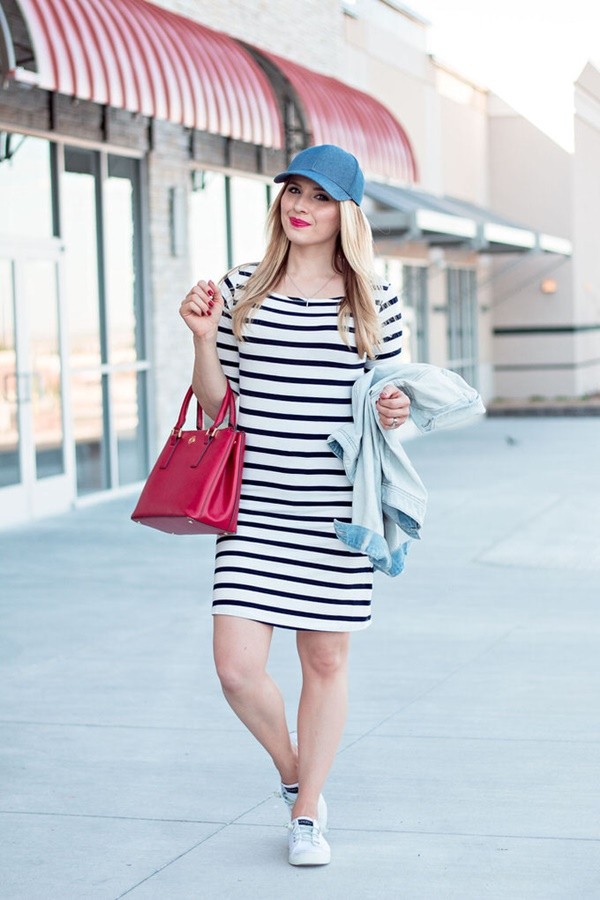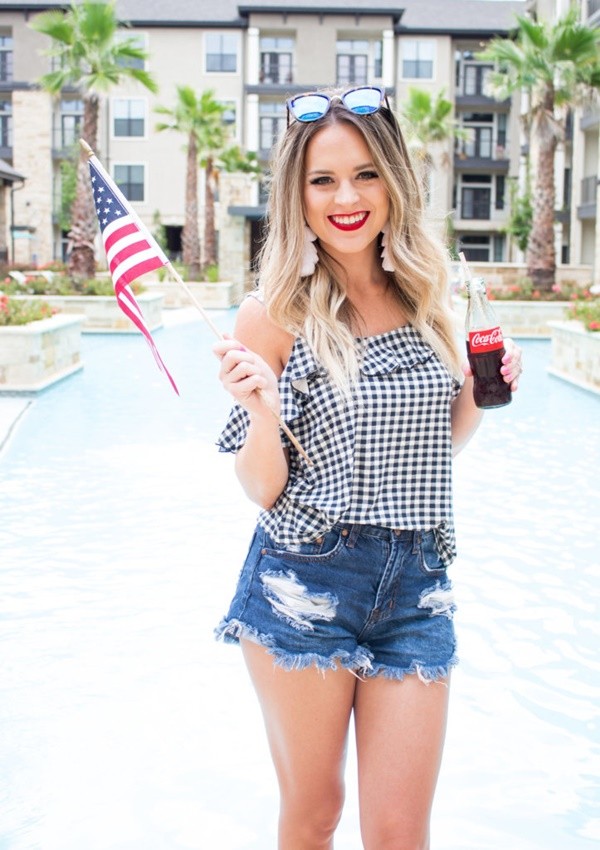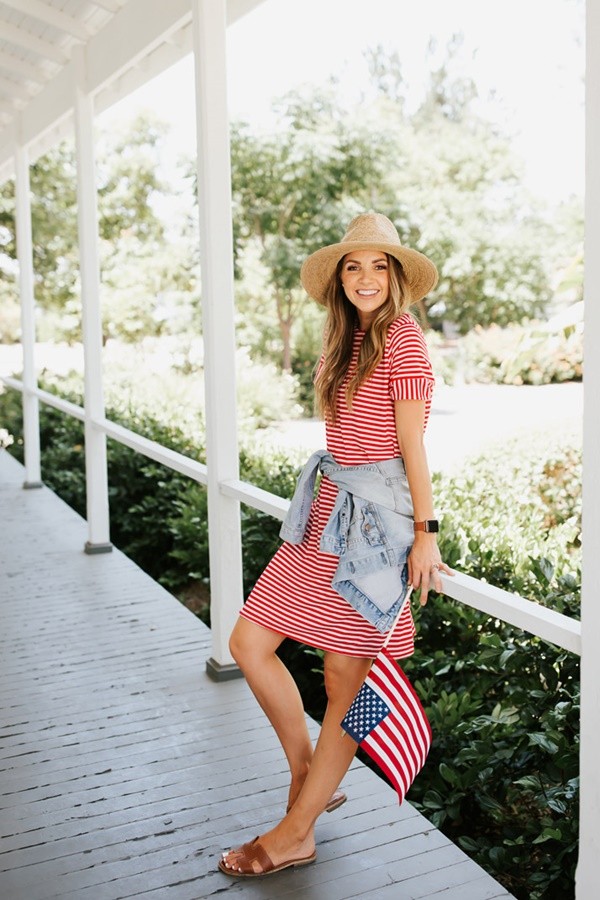 So, start planning, and matching your outfits for all your plans. The nation you stay in has a lot to offer. Also, you can take some idea from these here is the best picked Cute Day Drinking Outfit Ideas For A Warm Day. now, is the time to dress right and return the favor ladies!