There is nothing worse than walking out of the hair salon with a haircut you absolutely hate. Or, taking matters into your own hands after taking a 10-minute YouTube tutorial on cutting your own hair. 
If your new hairdo isn't what you thought it would be, keep reading. Bad haircuts happen to the best of us. Here is how to fix a bad haircut in  5 simple steps.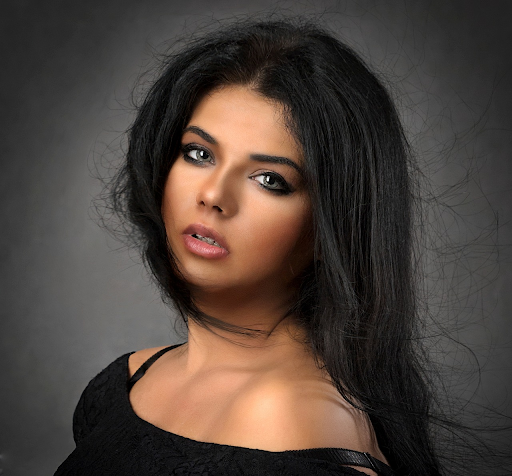 1. Put Down the Scissors 
Messed up hair cuts are frustrating. You may be tempted to pick up your scissors and fix it yourself. However, start by putting down the scissors! Don't attempt to reverse the effects of a bad haircut yourself. Depending on how short you got it cut, you may need to grow it out a bit. Or, you can rock some of these short hairstyles. 

2. Find Out What You Don't Like 
Is your hair too short? Are the layers too long? Do you feel like your mane looks choppy or uneven? You need to pin-point whatever it is you don't like. Doing so will prevent you from ever getting this cut again and it will help your hairstylist understand what you want.

3. Gather 2-3 Photos of What You Want
Do a little bit of research on Google, Pinterest, or Instagram. Find 2-3 images of what look you want. If your first pick look has become ruined because your hairstylist completely butchered your hair, consider a short hairstyle. You'd be surprised at how good you look in short hair.

4. Decide If You Can Fix It Yourself 
The only time you should fix a bad haircut yourself is if you have hair cutting experience or if you're trimming hair. Anything else should probably be left in the hands of a professional! 

Steps 2 and 3 are crucial when going back to the salon. You need to be very clear with your hairstyles that you don't like your hair for this or that reason. Then, show them photos of what you want and ask if it's something they specialize in. Schedule a hair consultation to be sure you want that specific stylist working with your hair. 
If you decide to fix it yourself, be sure you're using the right tools. Dull crafting scissors are not going to make the cut (sorry). You need some sharp hair shears or scissors. Dull ones will result in uneven results. 
5. Visit a Salon 
If you're not able to fix your bad haircut yourself, visit a salon. No stylist is perfect; therefore, if you call the salon you got the haircut at, you can ask if they'll fix it. Explain what the issue is with your haircut – any good stylist will want to make it better. 

If you prefer not to go back to that same salon, make an appointment elsewhere. Just be sure you're clear about what went wrong the first time. Talk about what you don't like and show them pictures of what you do want. 
Preventing Bad Haircuts 
If there is anything to take away from a bad hair cutting experience is to speak up about what you want. Don't just sit in the salon chair and tell the stylist to surprise you or to give you a short hairstyle. Be very specific about what you want. A great way to do this is scheduling a hair consultation prior to your appointment. 
Also, do your research when it comes to the hairstylist you're considering. Here are some tips to land a quality option: 
Check out their website . Is it professional? How many years of experience do they have?

Read previous reviews. What are former clients saying about this stylist? Would they recommend it? 

See if they specialize in the type of cut you want. Some stylists specialize in a specific area. Ask to see what type of experience they have in the hairdo you want.

Browse their previous work. Social media is a great place for this. Most hair professionals will showcase their work on social media. Take a look and decide if you are a fan of their work.
No hairstylist is perfect; however, you can prevent this from ever happening again by doing your research and going with a reputable, knowledgeable, and experienced professional.
The Takeaway
There is no immediate bad haircut fix. Reversing one may seem impossible, but there are ways to fix it. If your bangs are the issue or you just need a trim, you may be able to do this yourself. 
For any big changes, it's advised to do some research and visit a quality hairstylist. Look for things like experience, what cuts they specialize in, and check out their social media accounts to see some of their work. Finally, schedule a hair consultation with them to come to the best possible solution possible.