Depending on your family history, hereditary dark circles may be an inevitable factor you expected to deal with. While there is nothing wrong with rocking your beauty all natural, if you would like to lessen the appearance of dark under eyes, there are a few ways to make this happen! 
Genetic dark circles can be a bit stubborn, but there are ways to help reduce the effects you already are experiencing as well as prevent dark circles, so I am going to talk about the best ways to accomplish each.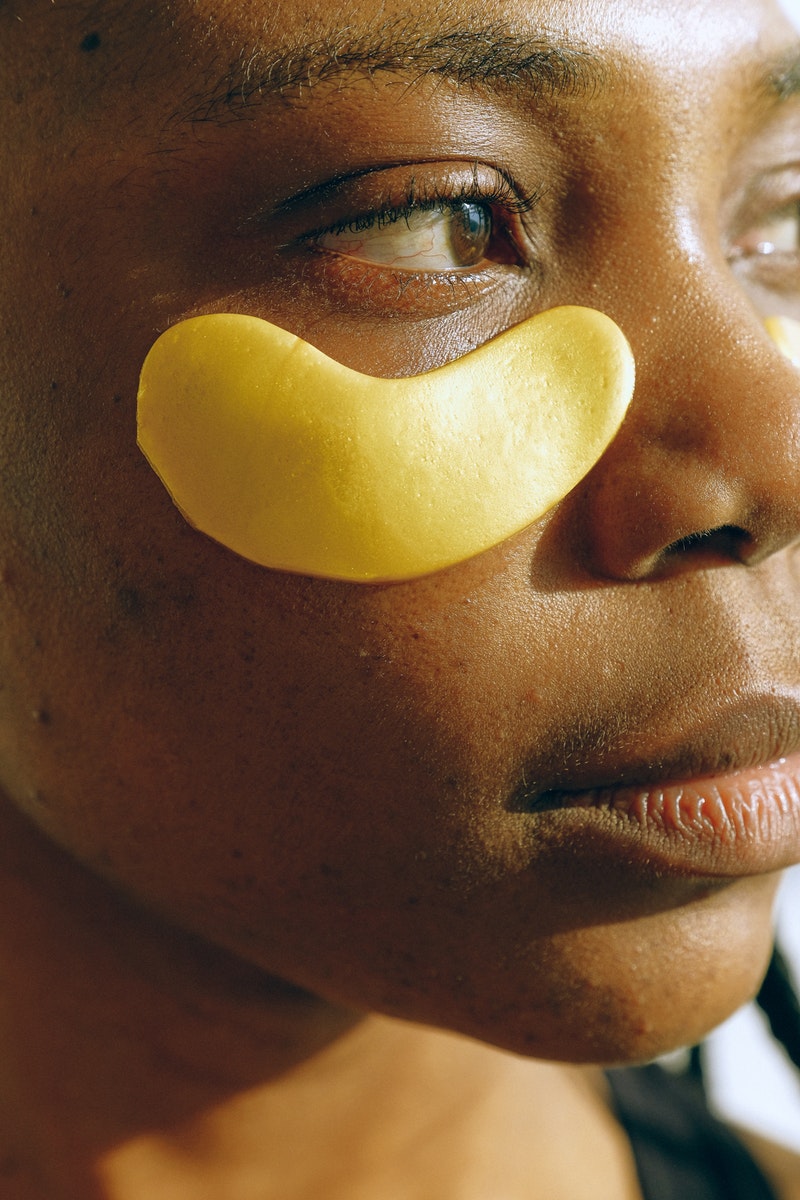 Hereditary vs Lack of Sleep
Before you self diagnose with no explanation, let's make sure that your undereyes are naturally dark rather than just sleep deprived. Get up close and personal with a mirror and gently pull the very delicate skin under your eye. This should show what the coloring below your skin is.  If your skin gets lighter, it is not genetics. If it is, join the club. Genetic dark circles are treated much differently, so now that we are sure what we are working with, we can move forward to helping tame it. 
Prevention/Fixing Dark Circles
Here are 5 of the most effective ways of preventing dark circles for the DNA bunch:
1. Gua Sha
It is a huge trend right now, and rightfully so. Gua Sha is a face massaging technique that is helpful in reducing eye puffiness, draining your lymph nodes, and even helps accentuate your jawline. Check out my other videos on how to properly gua sha to get an in depth lesson on the do's and don't. All you will need is a gua sha stone, some form of oil to help glide the gua sha on your face, and a few extra minutes in the morning.  Like any face massaging, this is not only effective, but can be a great way to wake yourself up for a long day ahead. A little self care never hurt anyone. 
2. Ice
Ice is another way to help reduce dark circles as well as eye puffiness. Ice also takes away redness if you are acne prone or have a history of picking at your face. Grab an ice cube in the morning and rub it around your entire face, focusing on your under eyes. By the time the ice cube has melted, you should look fresher and ready for the day ahead. 
3. Massage
No, I'm not talking about a deep tissue full body massage. Although this might be a good option for those with non genetic dark circles. You guys just need some rest. Under eye massage with face rollers is a great way to lessen the appearance of dark circles. 
Don't massage it dry though, try incorporating this into your morning routine and add some oil or moisturizer to the roller when you begin the massage. Not only does this have great results, but it feels amazing after a long night's rest. 
4. Well Done Color Correcting
If preventative measures aren't doing the trick, you can always aim to mask your dark under eyes. This can be done with some strategic color correcting and a high quality concealer. For dark circles, they typically have a purple undertone. To compensate for this, you want an orange or red color corrector depending on the hue of yours. 
Apply this generously and blend it well before moving into a concealer. Make sure your concealer is matched correctly to your face. This is one of the most common mistakes with concealer, using something way too late or too dark for your complexion. Take your time and find the correct match. After you've blended the concealer, bake your eyes to ensure it stays all day. Check out my other video on how to properly bake right here. 
5. Eye Fillers
For a longer lasting difference, eye fillers are an amazing transformative option that might just be the perfect solution for you. This investment will give your eyes more fullness and restore even coloration for months if not years. There are different levels of fillers and always consult a professional to see what is best for you, but personally this is much better than everyday upkeep. Invest in yourself to reap the rewards for longer. 
Conclusion
Take each option into consideration, give a few a try, and I promise you will see results! While the hereditary dark circles group may be a non coveted club, there are ways to see results without taking drastic measures. Pick a method and give it a try tomorrow morning. Smooth and bright under eyes are waiting for you on the other side.