The list of closet staples for women never ends and many women really enjoy spending an extra hour before work to try on exclusive work outfits every woman should own in their wardrobe with a smile on their face. But, still we always find ourselves asking such questions – Does every woman really need a formal trouser? What to wear to work to nail the office wear game?
Well! The answer is quite simple. Women love to play with fashion and feel happy in taking their style statement at work to the next level. Here we're listing some absolute must-haves for you stunning ladies out there. Also, here we have the solution, choose any of the undermentioned Perfect Spring Office Attires For Women and dazzle like a diva even at your workplace.
Exclusive Work Outfits
Jeans With A Blazer!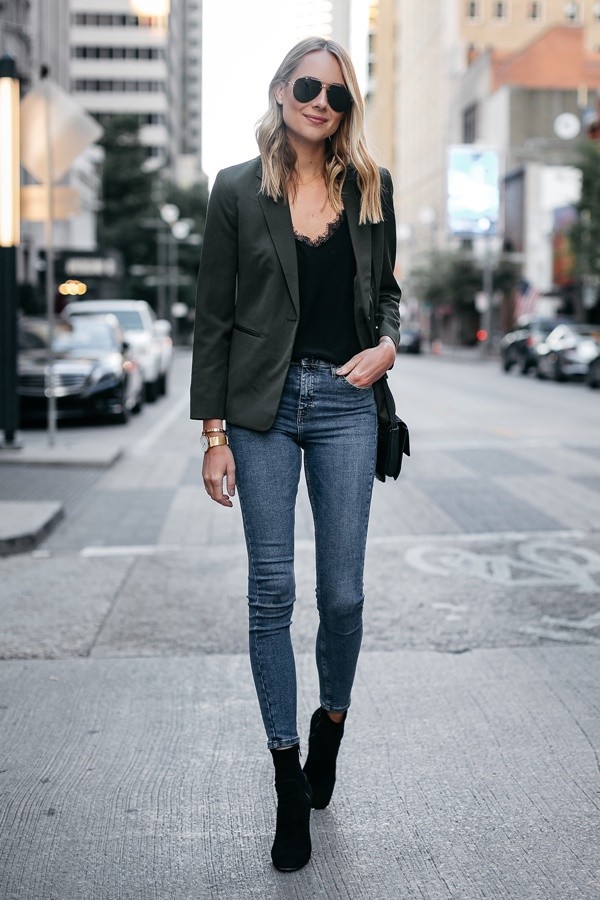 Image Source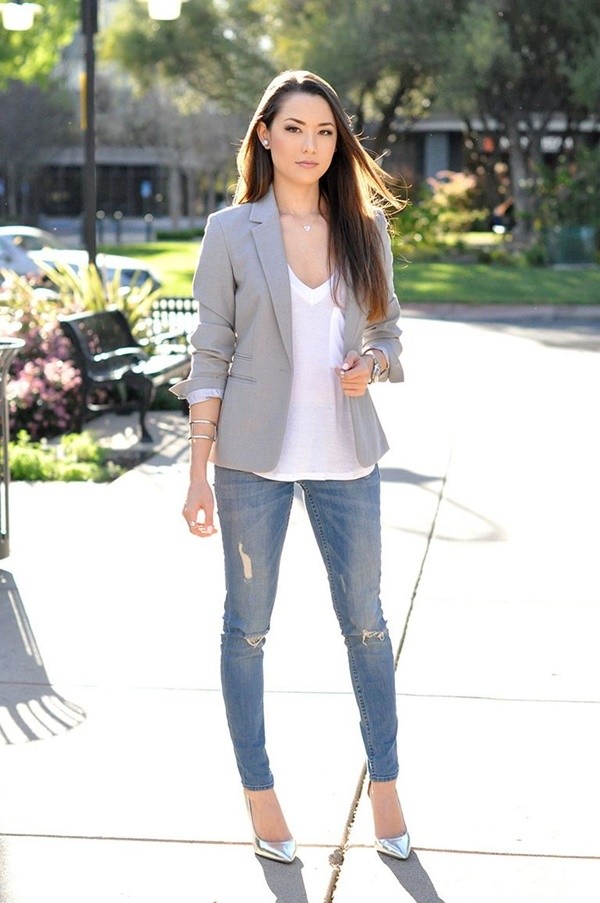 Image Source
The easiest way to dress for the office and nail the wear to work situation, this work outfit is a perfect choice for all jobs. Smarten up your favorite pair of jeans with a well-tailored blazer and fitted blouse. Heels look best with the style. And yes, Ladies! You will be igniting fires all around you.
Pretty Pleated Skirt!

Image Source

Image Source
You'll love this beautiful outfit idea featuring a pleated skirt because they are trendy, chic and gives you an elegant look. Pleated skirts are available in a variety of colors and lengths. To achieve a classic formal look – don't go for a skirt too short. You can try pairing your skirt with a simple white blouse.
Light And Stylish Suit!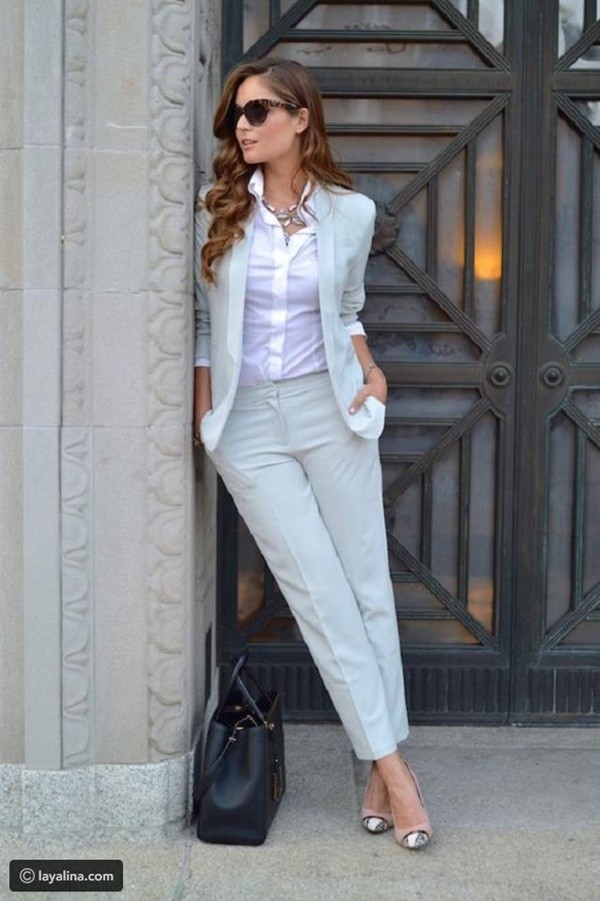 Image Source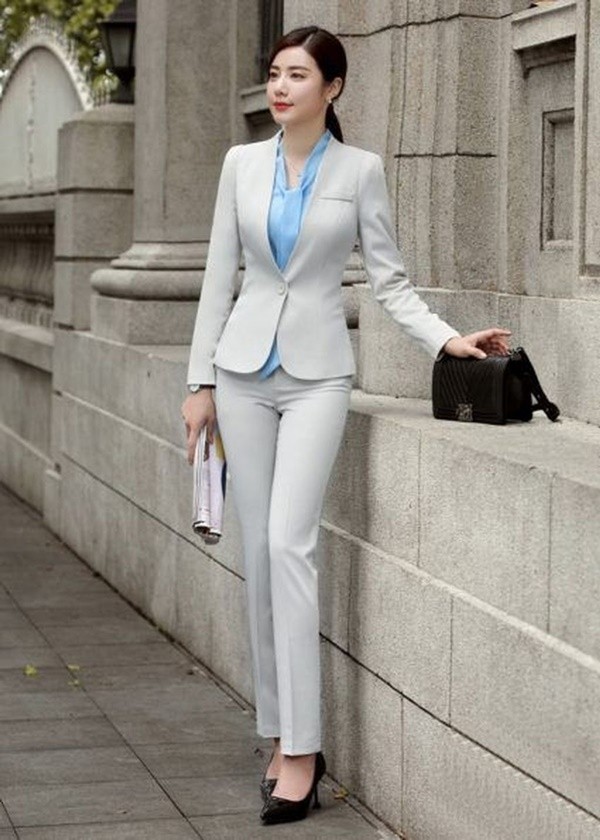 Image Source
Suits can effortlessly be dressed up and down. If your workplace offers a relaxed vibe but you still prefer to keep your look professional, then you must opt for exclusive work outfits ideas that every woman should own. Besides this, suit enhances style statement of those smart ladies who also run the world, but prefer to do so in the glam office attire and atmosphere. If you're also wondering why some girls always look effortlessly chic and more stylish than you, then a unique set of Top Ten secrets of a stylish woman are mentioned in this post for your inspiration.
Beautiful Polka Dot Blouse!

Image Source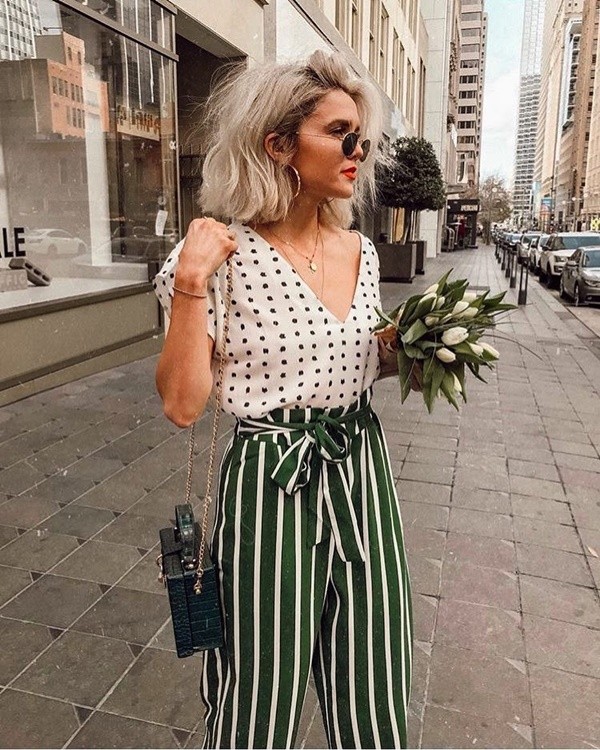 Image Source
Going to work doesn't mean you can't show off your own individual style. You can choose and try as many as trendy dresses like this one. A polka dot shirt makes a perfect combination with all outfits and gives you a cute look. To create a unique summer work outfit, opt for polka dot shirts available in vivid colors.
Stylish In Stripes!

Image Source

Image Source
Looking for an elegant and classy feminine summer work outfit? Then this next look will never let you down. A jacket is a great way to update the pieces you already have in your closet. Striped jackets make perfect exclusive work outfits ideas that every woman should own to look stylish and summery.
Neutral Work Outfit!

Image Source

Image Source
Summer is the perfect time to wear a light-colored neutral pantsuit. For work, neutral colors are a stylish and smart choice. By pairing a neutral-colored pantsuit with a black top, shoes and side bag you can easily achieve a professional look. You can also mix and match a neutral colored jacket with black or white trousers.
Elegant Pink And White Suit!

Image Source

Image Source
Want to learn how you can mix and match the pink and white color to create a chic work outfit? Try this! This look is a combo of soft pink trousers, a dark-colored pink top, 1and a simple white jacket. This elegant and pretty outfit idea is my personal favorite. An outfit like this is a superb choice for any working day.

Image Source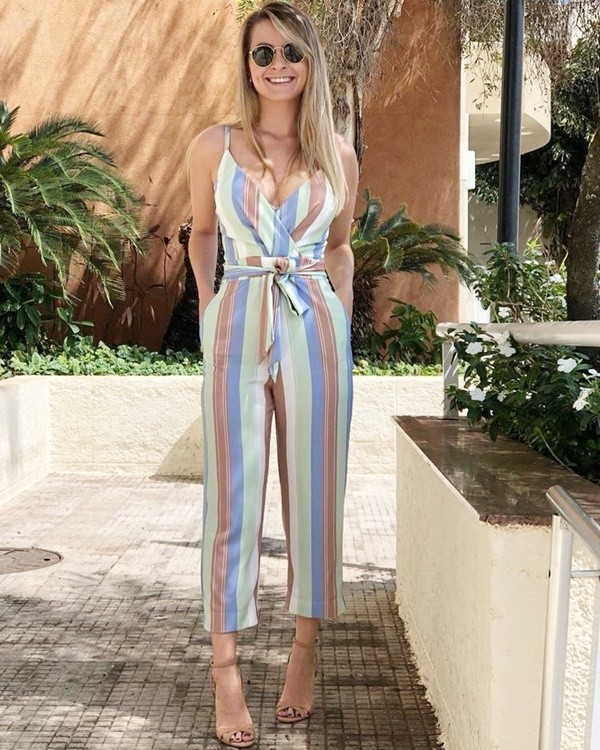 Image Source

Image Source

Image Source

Image Source

Image Source

Image Source

Image Source

Image Source

Image Source

Image Source
Pretty ladies! The recurring question of "what to wear at work to stop looking stupid' is pertinent from Monday to Friday, so take a deep breath and bring out the fashion monster hidden inside you. You really need to put your creative fashion minds to work and this guide listing exclusive work outfits every woman should own will definitely prove to be a great help. Remember, there is a need to figure out how to stop dressing boring or awkward to work. Also, you can take some idea from Wardrobe Items You can Pair With Anything. Have a look-