Yes, summer is the right season to wear crop tops. But, have you ever noticed day-by-day tops are getting trimmed and chopped in all sorts of ways? There won't be an exaggeration if I say that crop tops are probably the most stress-inducing wardrobe staple. Many women think that they just won't work for their body type. Fear, not young girls and ladies. Like every fashion trend, a crop top can also be tweaked to suit your body type and make you look gorgeous too. So to give you some inspiration, here are top cute crop tops for any body type to give you a versatile look. Also, these Minimalist Casual Style Ideas, To Inspire Others will surely convince you to adopt the minimalist styles in your wardrobe.
Cute Crop Tops For Any Body Type
Front Knot Crop Top
Chic, girly and always look beautiful! The front knot crop top style never goes out of fashion. The cute crop tops with a tie in the front are super contemporary and perfect for the fashion-forward college gals.
Cropped Crop Top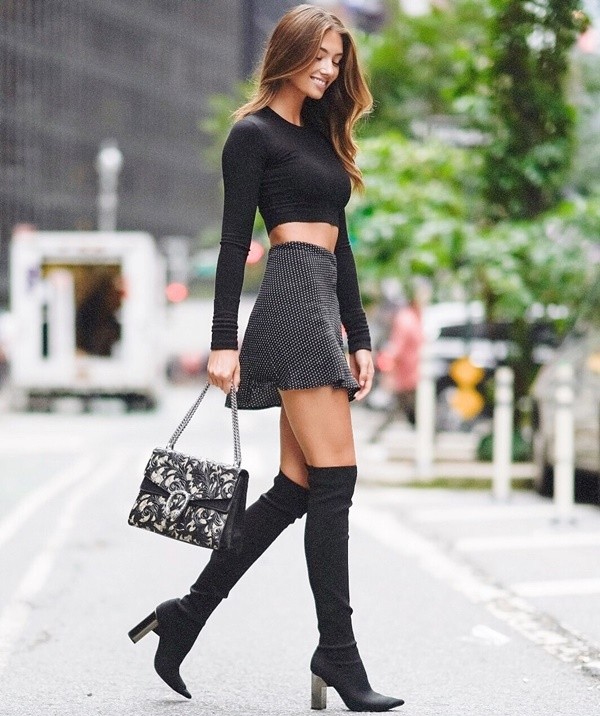 Fitted crop top looks nice with a long skirt. If you wish to show a little more on the top, be more conservative about your choice for the bottom with a baggier silhouette. It really looks flattering when paired with a pleated skirt and a black leather jacket layered over it.
The Crisscross Crop
This is among trickiest cute crop tops for any body type that exposes a triangle in the middle. This style really looks awesome on a longer torso. Moreover, the crisscross is a bolder style and a superb way to accentuate your chest. Besides this, creates an illusion that you have a little more than you actually do.
Denim Cropped Top
This crop-top style makes you feel comfortable for long official hours. Try pairing it with a well-fitted trouser and add a fun heel to make the look a bit more classy and feminine.
Stripe Structured Crop Top
Are you worried because you have got a bigger bust? Crop tee is the solution as it's the ratio of the sleeve to a body is a perfect balance and makes your waist appear slimmer. It looks awesome when paired with dark, skinny denim and flats. If you love Korean fashion and the way how Koreans carry off their clothes, then check out these Exotic Korean Street Fashion Outfit Ideas for some serious inspiration.
High-Collared Top
Do you want to show a greater portion of your skin? Go for a high-collared crop top for a sleek look. Pairing this sort of top with a pencil skirt helps you in accentuating your overall appearance.
The Sweater Crop Top
Sweater crop tops are more in style now as cute crop tops for any body type than they have ever been. You can pair it with a short skirt and tights for a girly look and don't forget to add a scarf if it's chilly out.
Halter Crop Top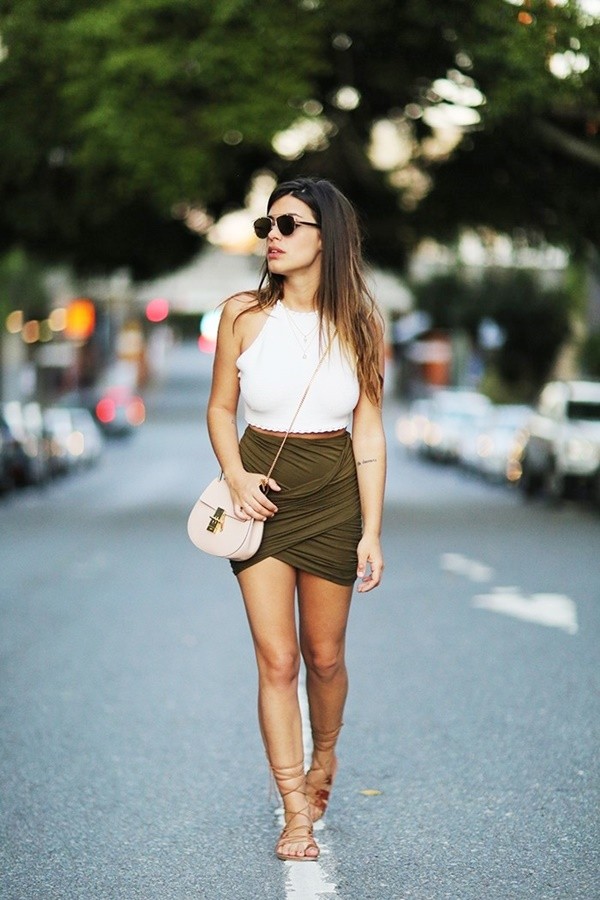 Are you wider from up and a bit narrower at the hips? A good halter top is the right way to go. The diagonal lines created by the halter top at shoulders will make others go jealous and add volume to your hip area.
Cutie Crochet Top
Crochet tops are perfect for emphasizing all your curves and add the right amount of bohemian chic vibe to your simple look. Well! These crop tops are a must-have for when you plan to spend a day at the beach.
Bustier Crop Top
It's a great idea to show off your curves with a bustier crop top. You can smartly wear this sexy crop top for a night out with friends or you can even save the delicate lace for a daytime hot look.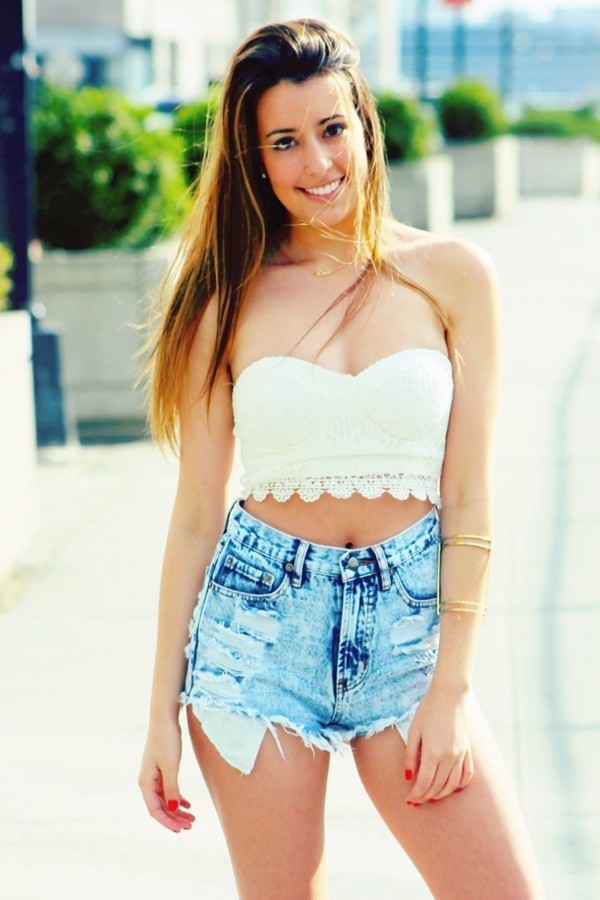 The best part about these cute crop tops for any body type is that they work for the office as well. From old 70's inspired crop tops and 90's cut off t-shirts to the largely popular choker crops of today's, this year cute crop tops had made. If however, getting ready for the office during this season seems like a problem, we have the solution here- choose any of the undermentioned Perfect Spring Office Attires For Women and dazzle like a diva even at your workplace.