If you are looking for an endearing way to show your love to your partner, then you'll be surprised to know that there are plenty of creative and sweet ideas. Some of the most popular options include – a couple of bracelets, a couple of pendants, a couple of t-shirts, etc. But, what if you both are looking for something unique that lasts forever? Then, getting cute couple tattoo ideas inked is a stunning thing that one would love to do and the best way to keep your partner alive in yourself, isn't it? Not only does it strengthen your bond, but it also reflects a deeper meaning and enhances your fashion statement.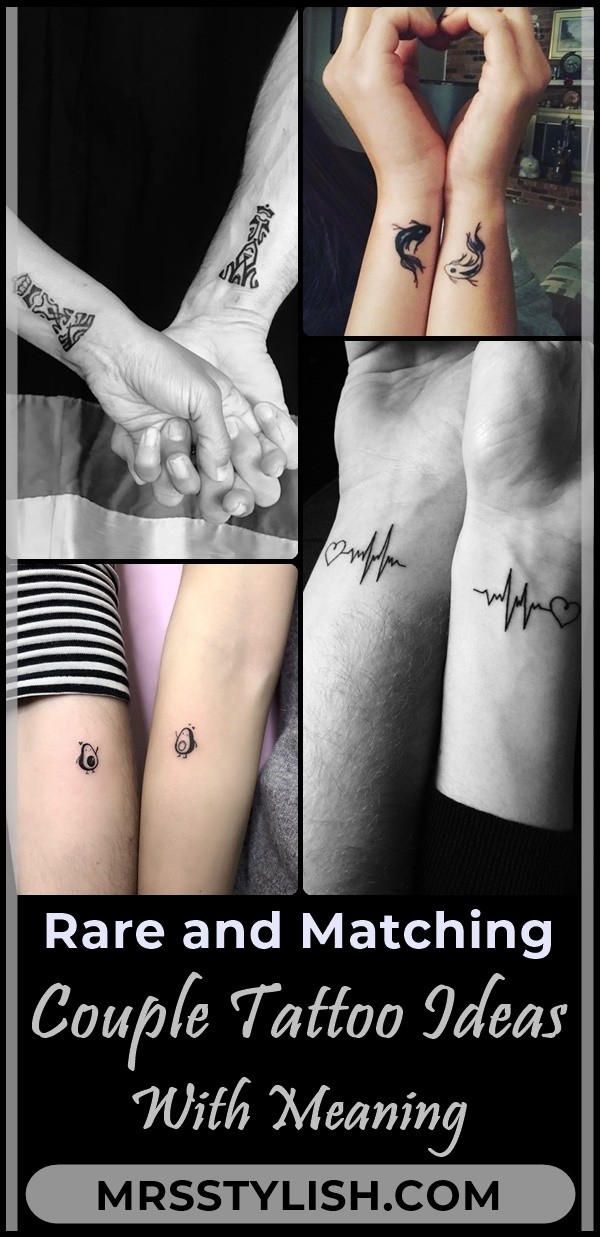 One of the most popular, matching couple tattoo designs is where two connected words are inked on the couple's hand. Just imagine! How you both will feel every time you put eyes on your tattoo? It will only make your love blossom more and more. Below are some of the best rare and matching couple tattoo ideas that will keep your love forever alive. Here we present some Bold Illustrations Blackwork Tattoos. Have a look:
Cute Couple Tattoo Designs and Ideas
Chess King and Queen Tattoo!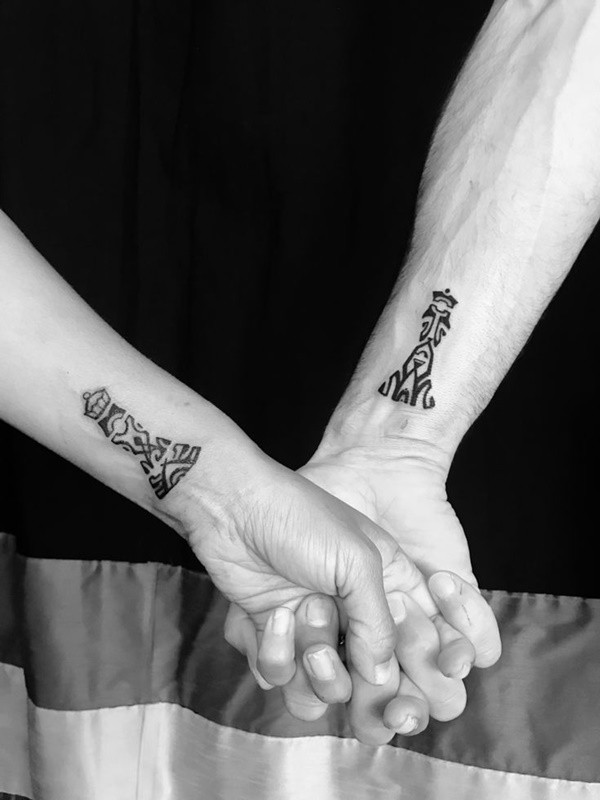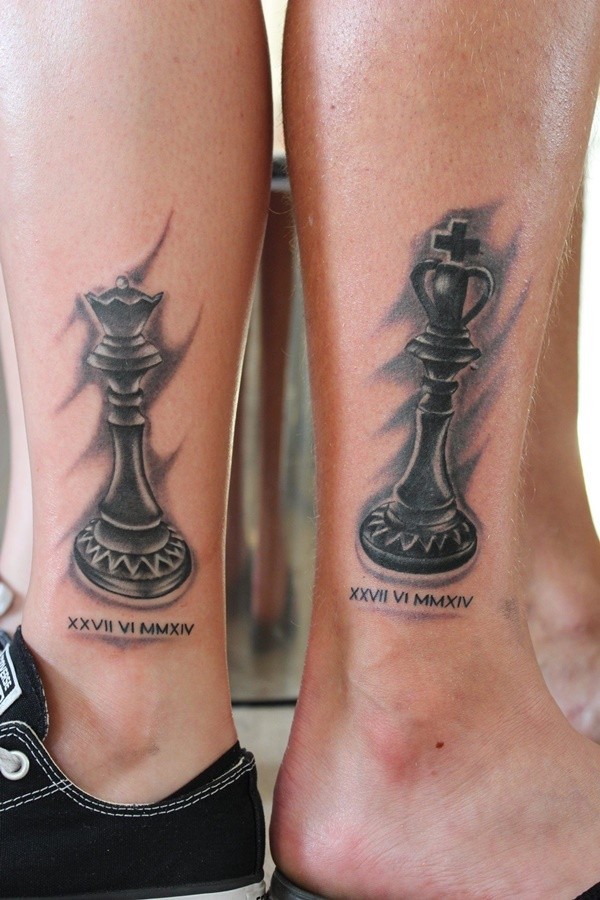 'Be the king of her heart and queen of his smile' – is what these cute couple tattoo ideas suggest. Have you ever thought of showing your love for each other to the entire world like this? No, give it a must-try! Get a chess queen piece on her body and let the king be on his with an inspirational love quote if you wish to.
Small Birds Tattoo!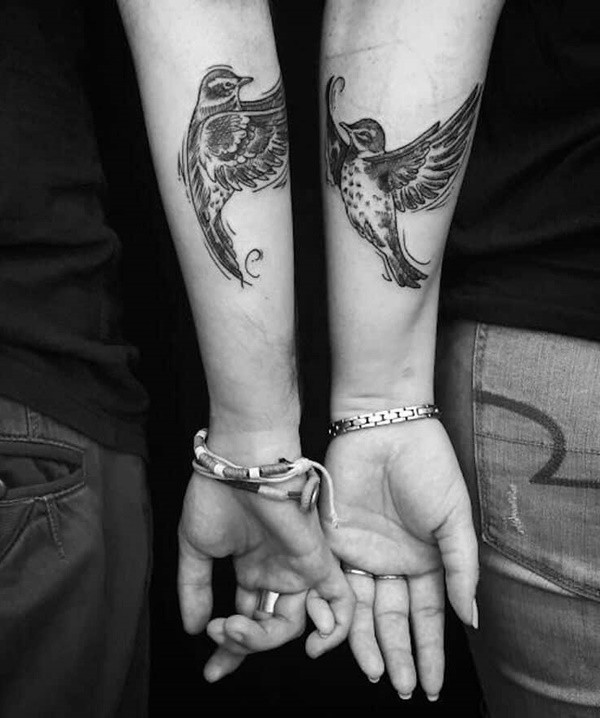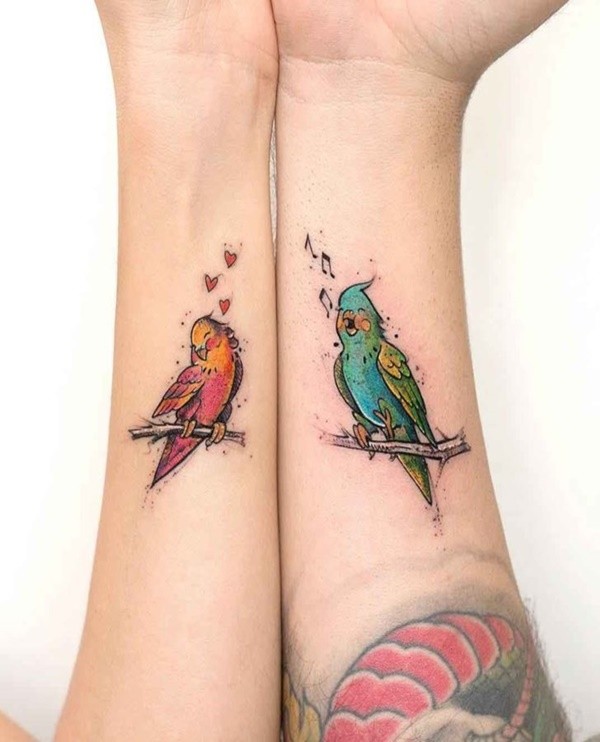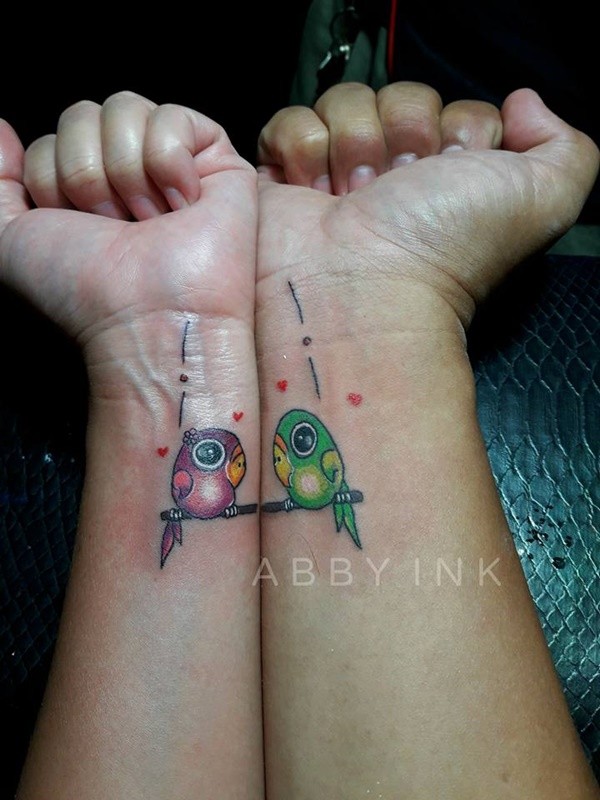 What could you want more than this simple design? This is a great tattoo idea that is sure to bring a lot of happiness to a couple of soul mates. Two cute love birds sitting in the same swing may prove to be your favorite memory.
Heartbeat Tattoo!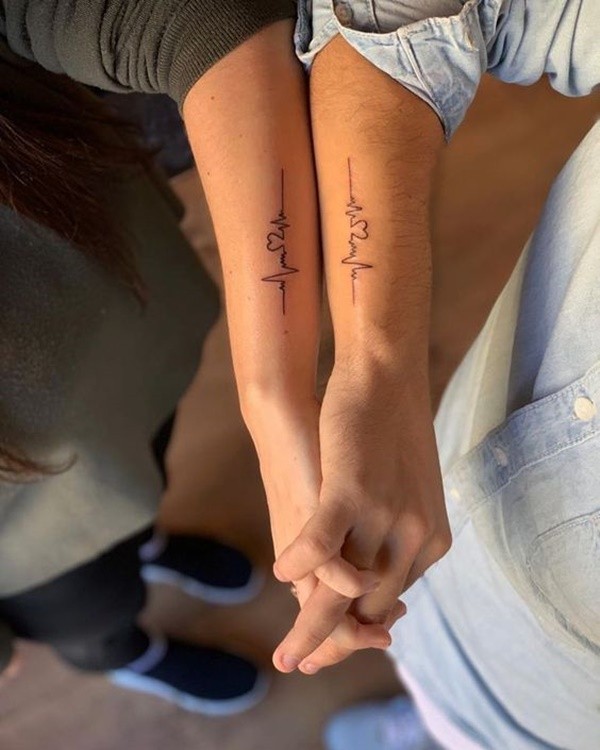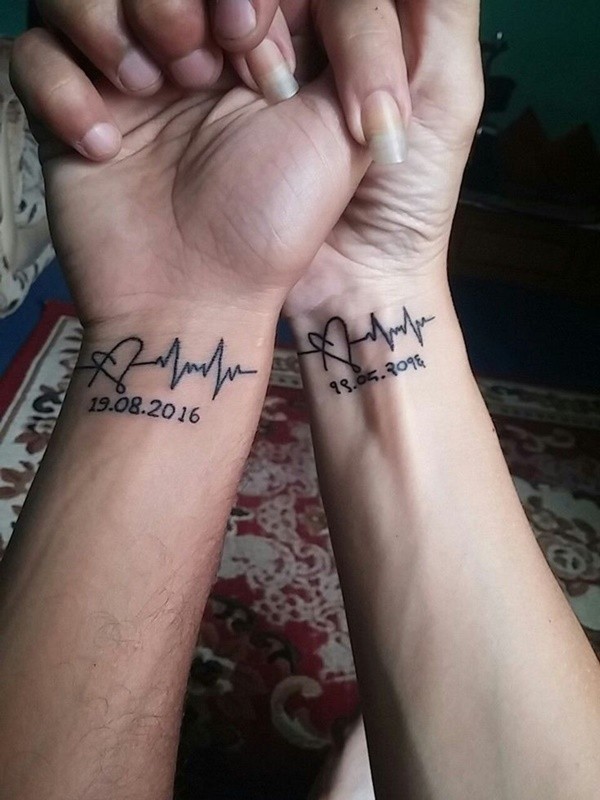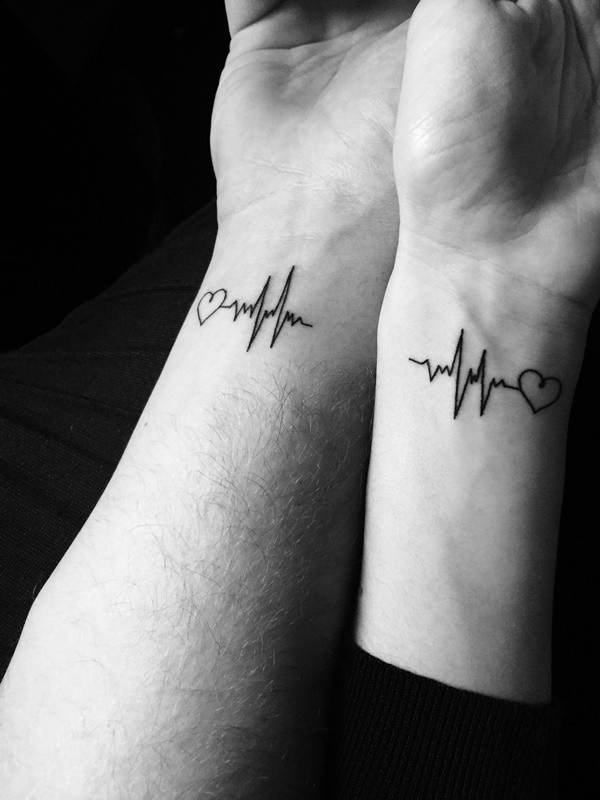 This tattoo design is often favored by people who are fond of matching tattoos. Here, the heart is a symbol of love and signifies – the heartbeats of you two run simultaneously and will stop at the same time. Newlywed couples are crazy to get this tattoo inked on their wrist or shoulders.
Male-Female Skull!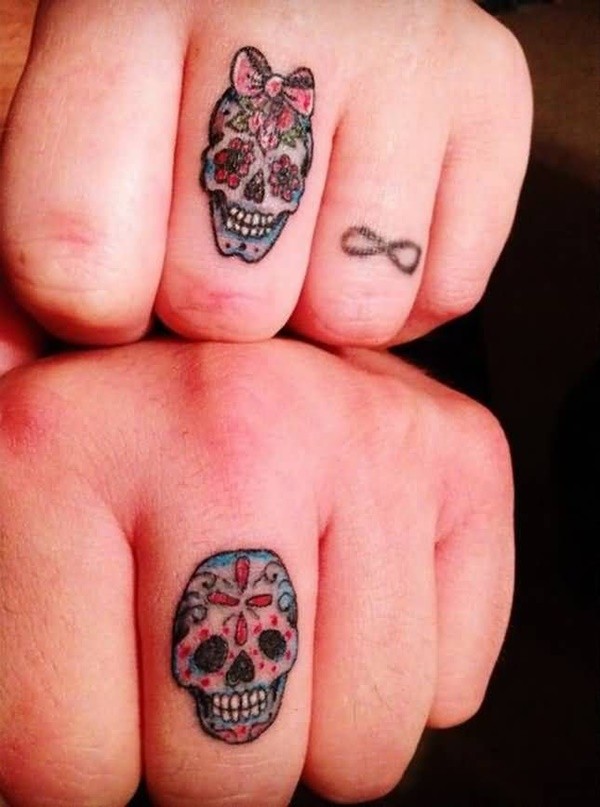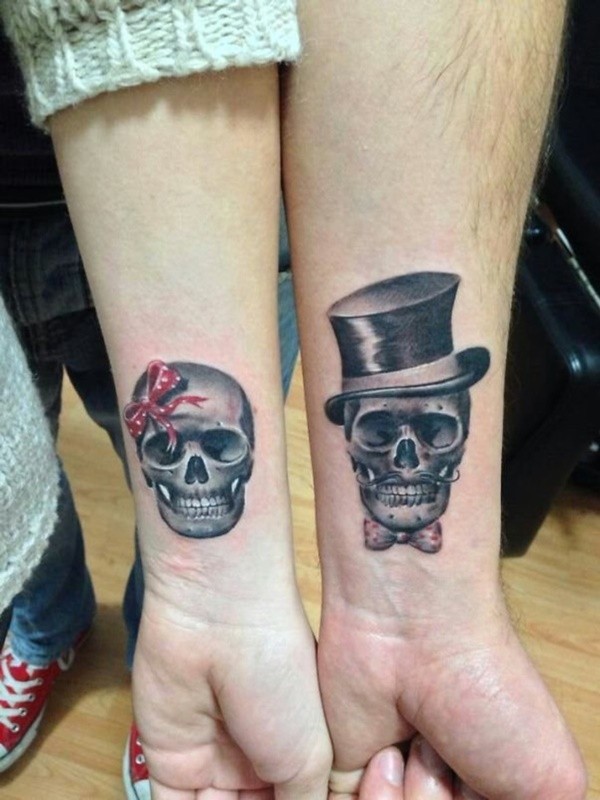 Getting a sexy male and female skull design inked on each other's neck is a great thing that you can enjoy with your better half. You can also get your skulls embellished with unique Celtic art instead of Tribal art.
Turtle Design!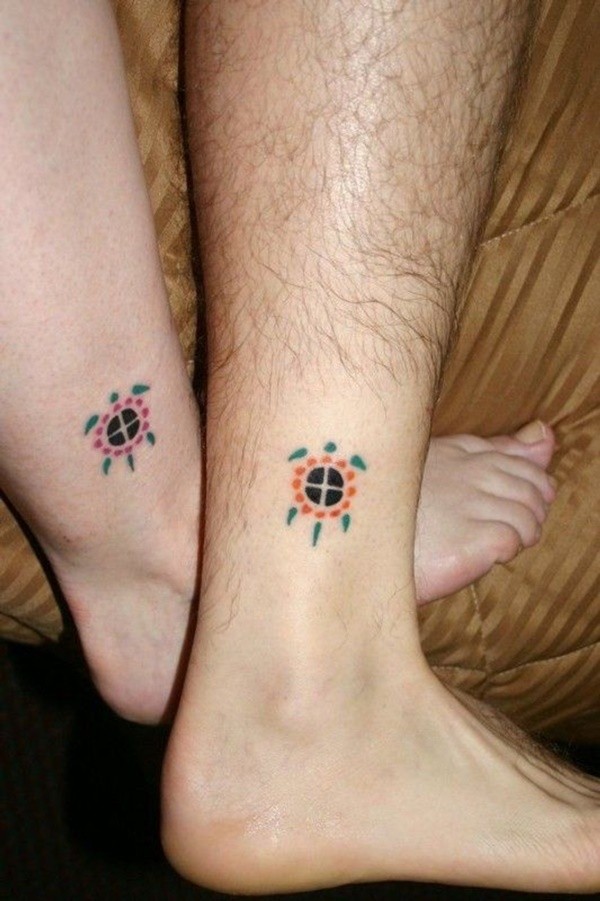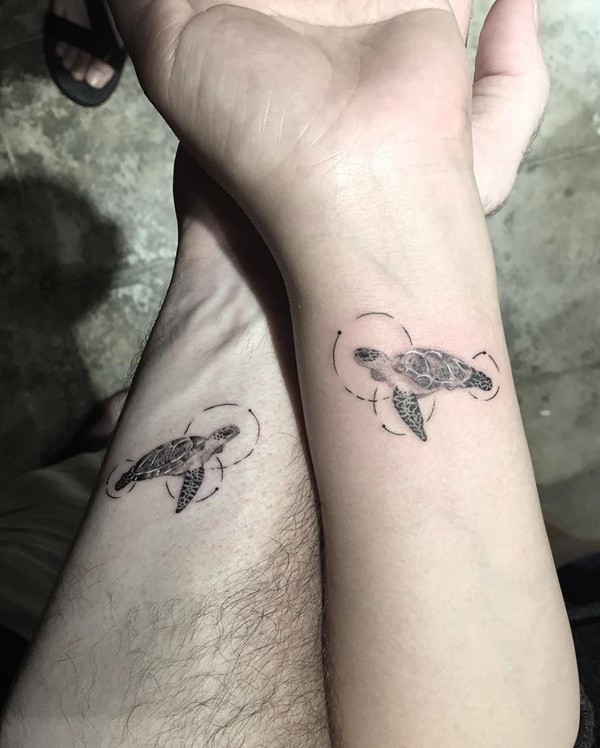 Do you love turtles? This is another example of a cute couple tattoo ideas with meaning that is sure to bring the two of you closer. Here are some Cute Small Tattoo Designs For Girls that you can copy right now. Have a look-
Stars Tattoo Design!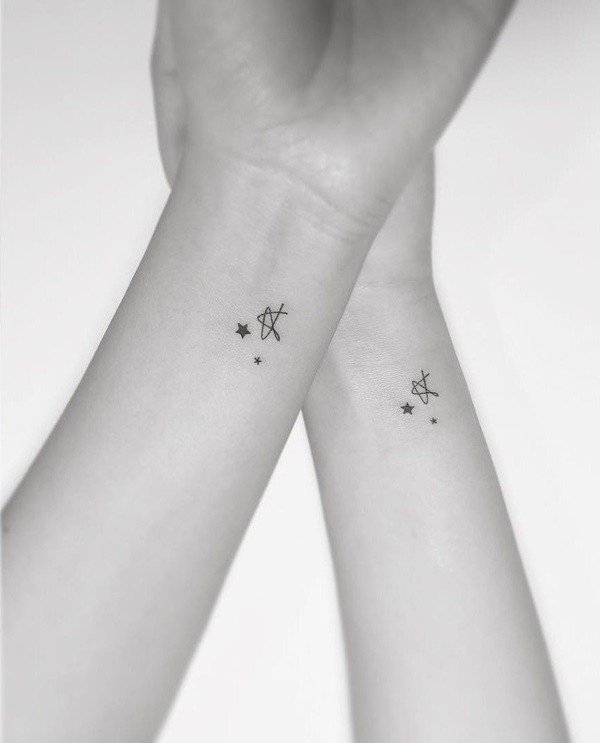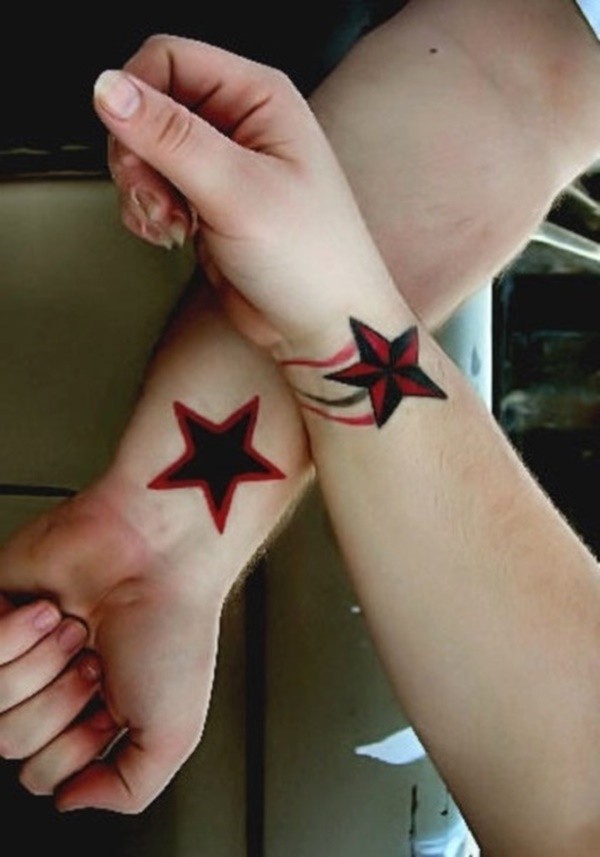 If you have ever wished for a romantic star tattoo design, then you must get this twinkling stars inked on your wrist or arms. Just like stars twinkle high up in the night sky, similarly getting them inked on wrist showers the divine serenity that makes you feel relaxed.
The Skeleton Key!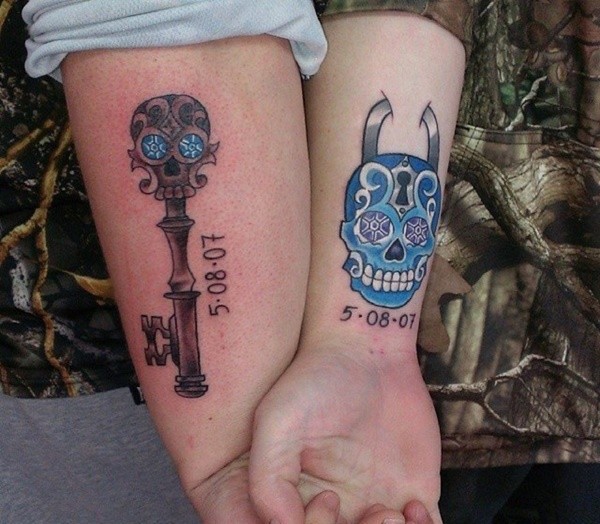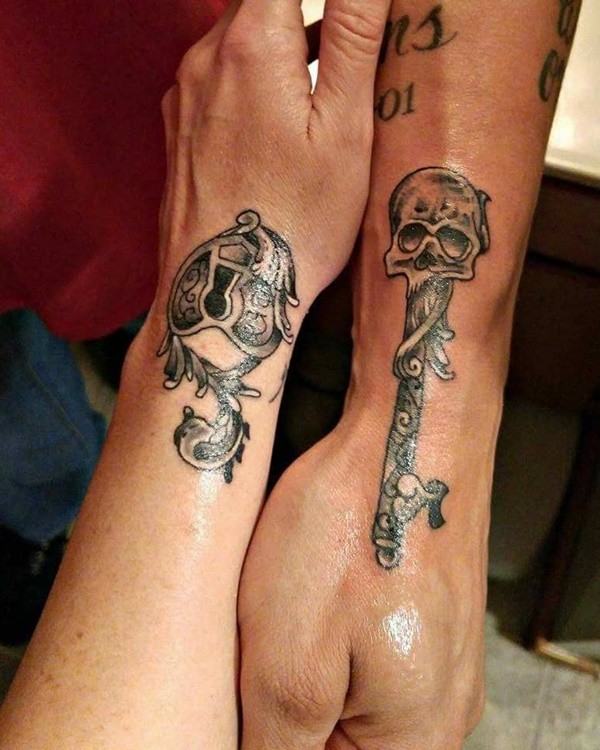 This is another lovely design of the lock and the key tattoos, but with a bit of edge. The design interlocks with one another in such a way that it's not complete until you are together again. Also, take a look at these Attractive Sleeve Tattoo Ideas For Women.
The Color Circle!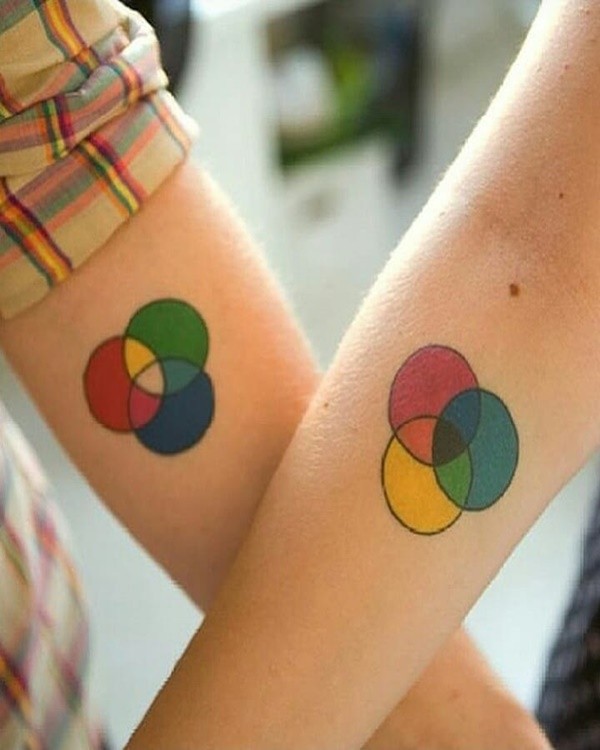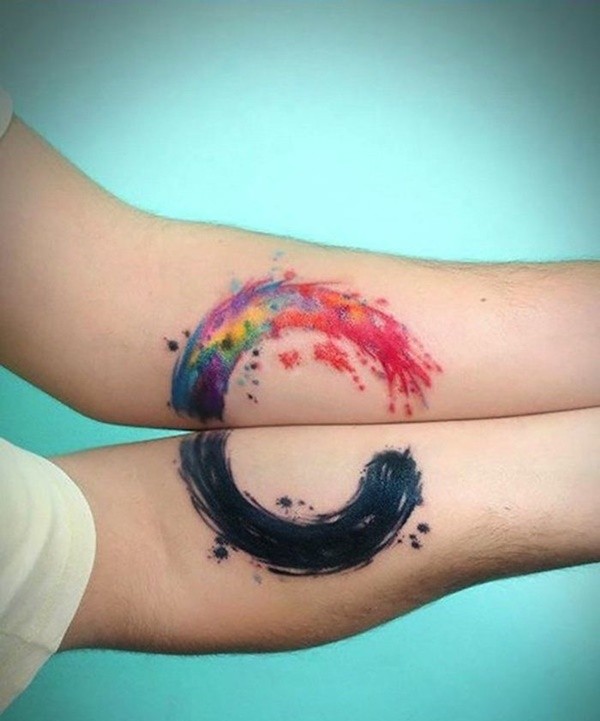 What a unique tattoo design for the couple? It highlights the relation between two of you – the men get the dark side of the circle but when he meets his soul mate that dark circle turns into a bright and colorful circle.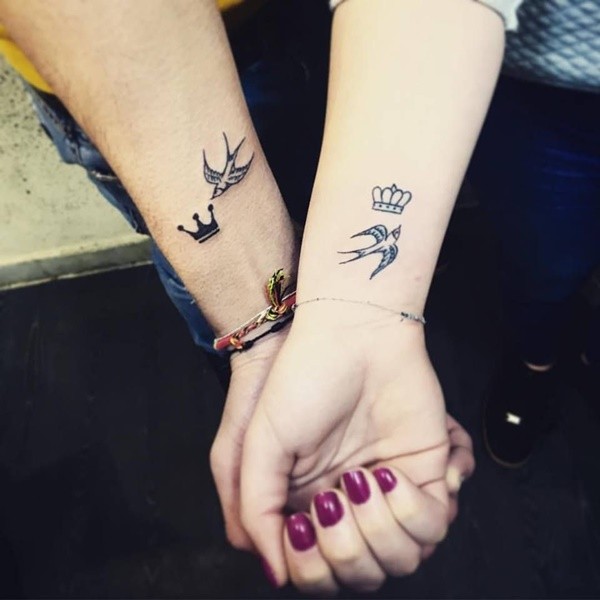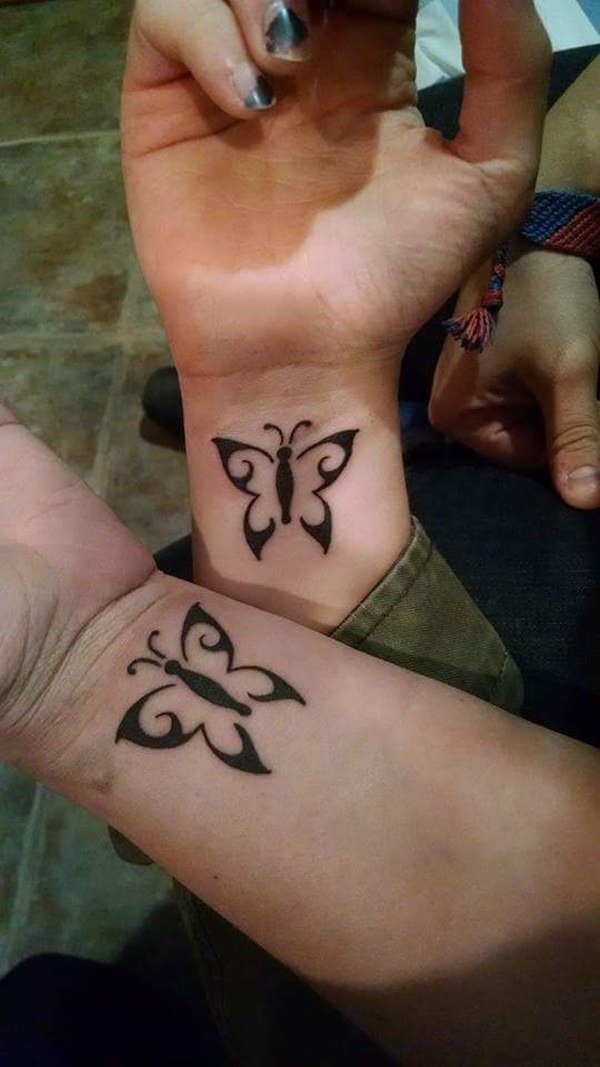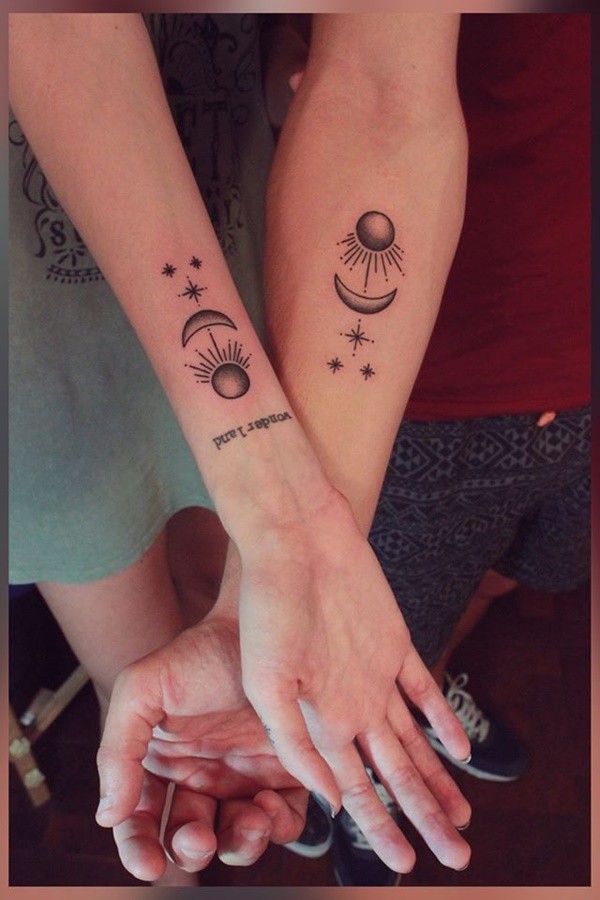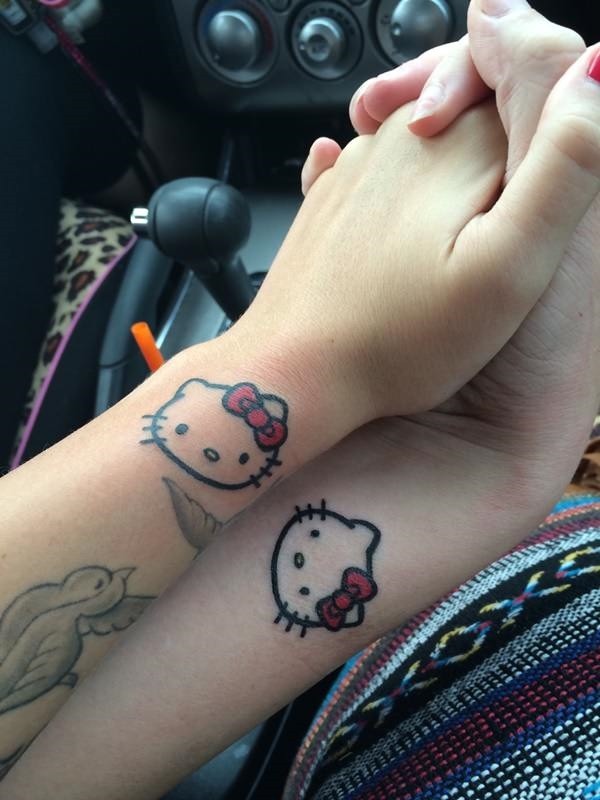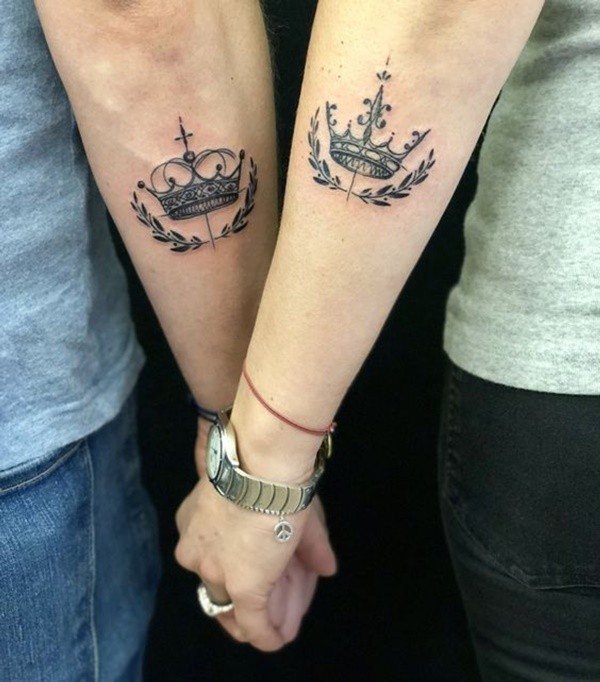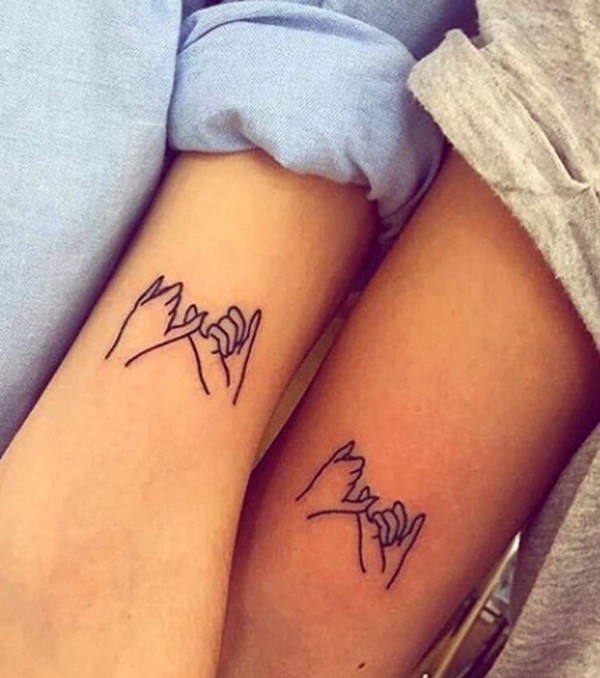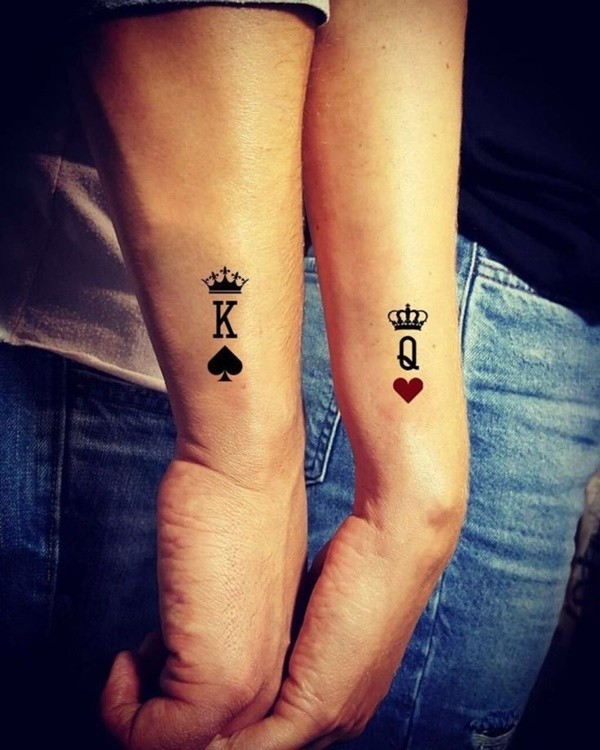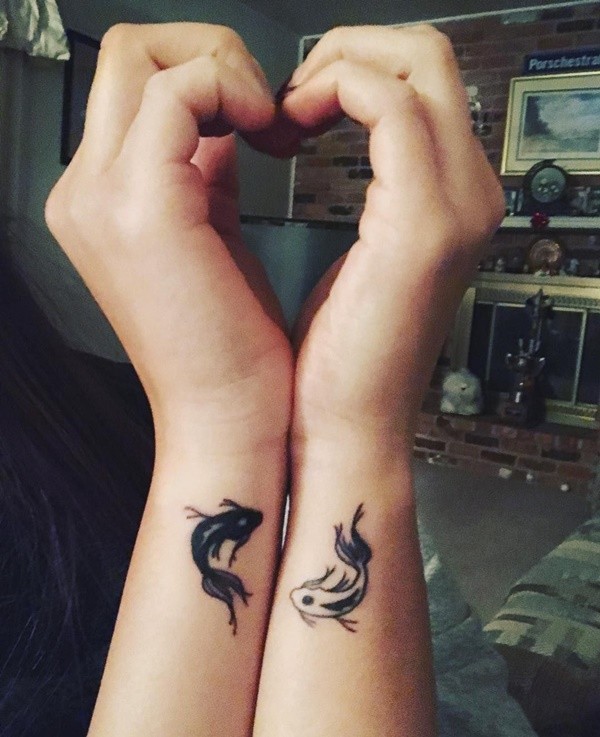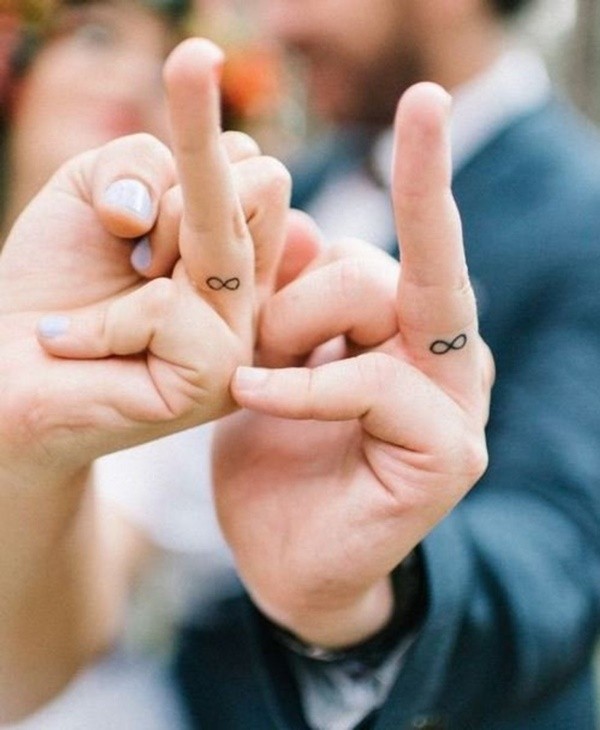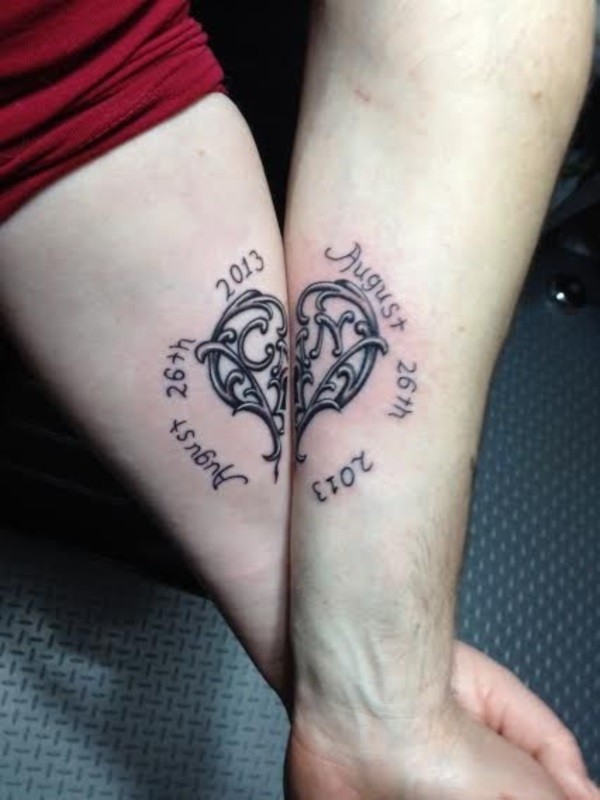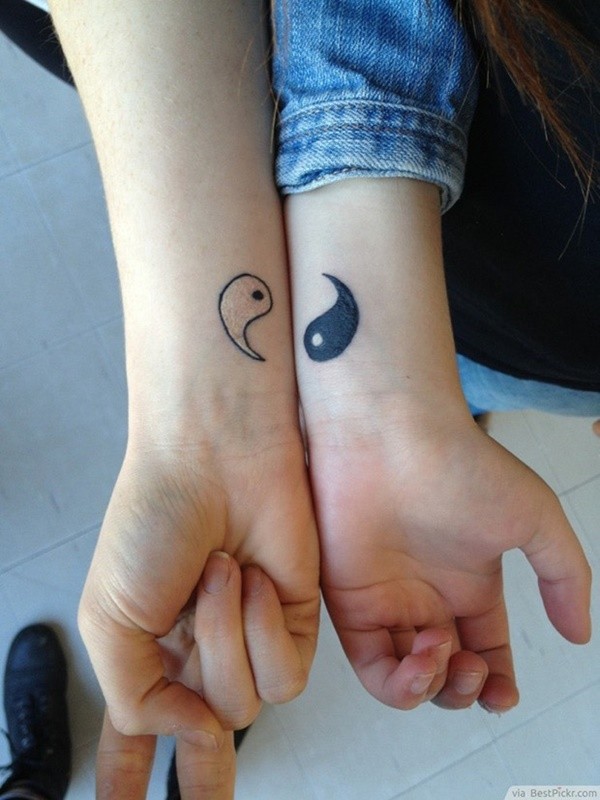 These cute couple tattoo ideas prove to be a great way to express your love to your partner. They are also used as a symbol of completeness, love, and unity between the two hearts. In other words, getting matching tattoos inked shows how strong you are as a couple. At last, it's correct to mention here that though matching tattoos look romantic, sharing ink together is a big decision – so think twice before you go for it. Also, Here are some amazing Black And White Floral Shoulder Tattoo Ideas you can try out. Have a look!!