Young Gals! At the beginning of every new season are you really worried about what new trends are worth following or copying? How much should you spend on buying new clothing pieces? Then, we would suggest you instead of picking up random pieces that will obviously go out of fashion by next year, give a thought to build a timeless capsule wardrobe. Honestly, by incorporating your favorite clothing items you'll actually feel happy from within and your wardrobe won't be a source of stress for you anymore. So, here are clothing items we think every girl needs in her closet all year round. If you too have this secret desire of looking skinny, then you must definitely try out the under-mentioned Bloggers Fashion Tips To Look Skinny.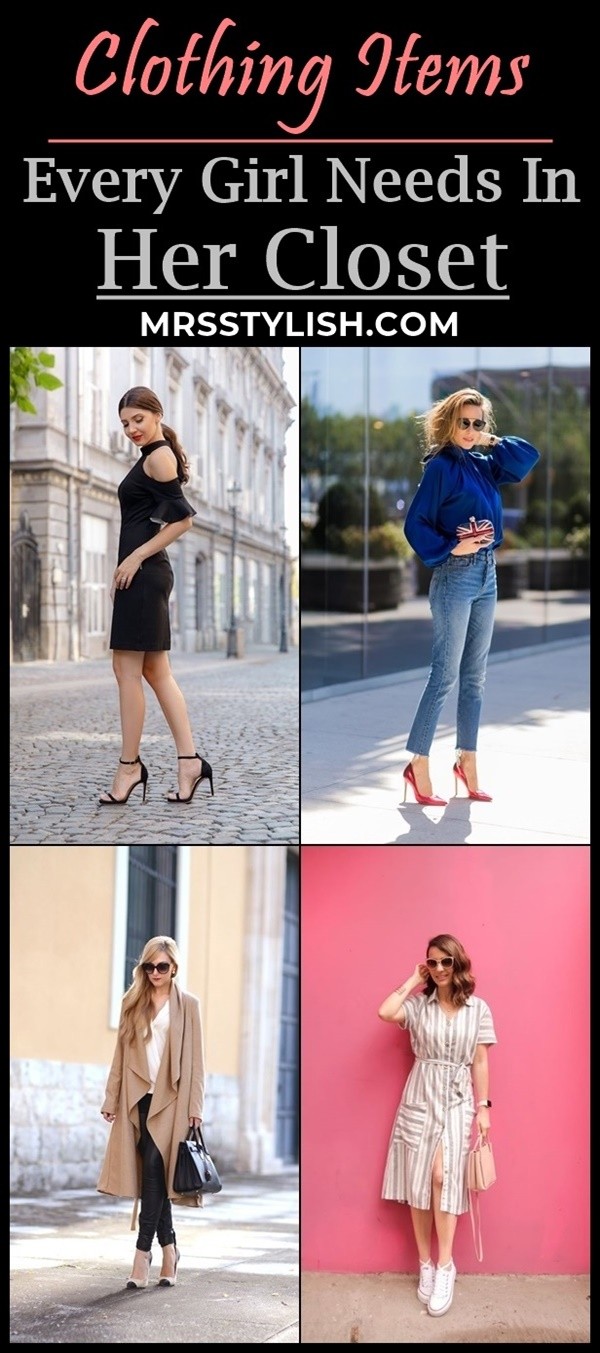 Clothing Items Every Girl Needs In Her Closet
Classic Black Blazer
For official meetings, a black blazer is an essential item that you must own. Good blazers can easily oomph up your everyday simple outfit when matched with your favorite pair of fitted pants and a classic white tee. You can also opt for a double-breasted blazer.
Cozy Cardigan
One of the most versatile pieces you must own to achieve a look that's all about style is to add a cozy cardigan to your closet. A nice cardigan is the easiest way to add dimension to an outfit and it will always make you feel warm, not tight.
Leather Jacket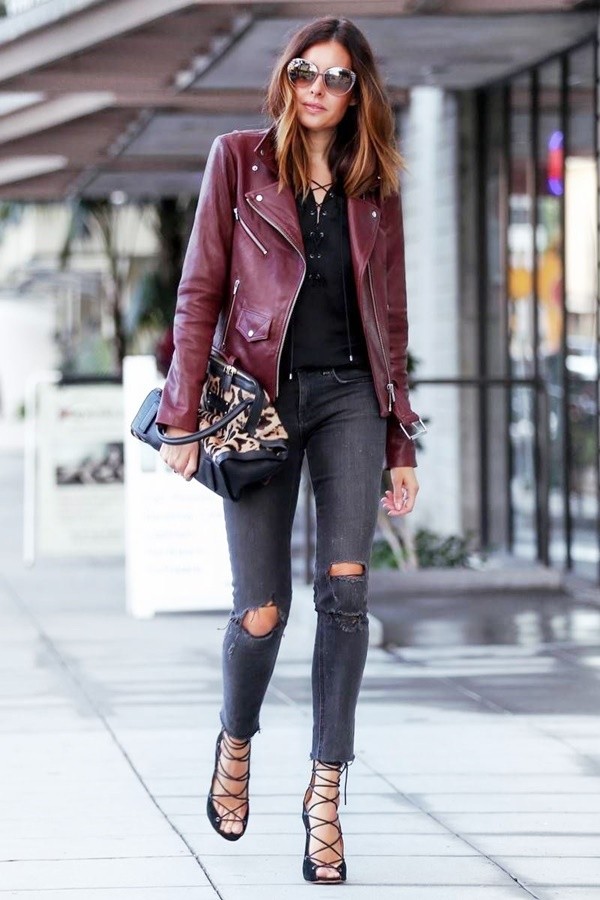 A quality leather jacket is the other smartest clothing item that every girl needs in her closet. For an instant style boost, throw a jacket over a white tee and your favorite pair of jeans. You can wear it year round, not only to stay warm but also as a statement layer in fall.
Little Black Dress
A little black dress is an essential go-to for going out dress in every girl's fashion wardrobe. For a stunning look during daytime, pair it with a leather jacket and bold necklace. Add heels to look super stylish.
Shirt Dress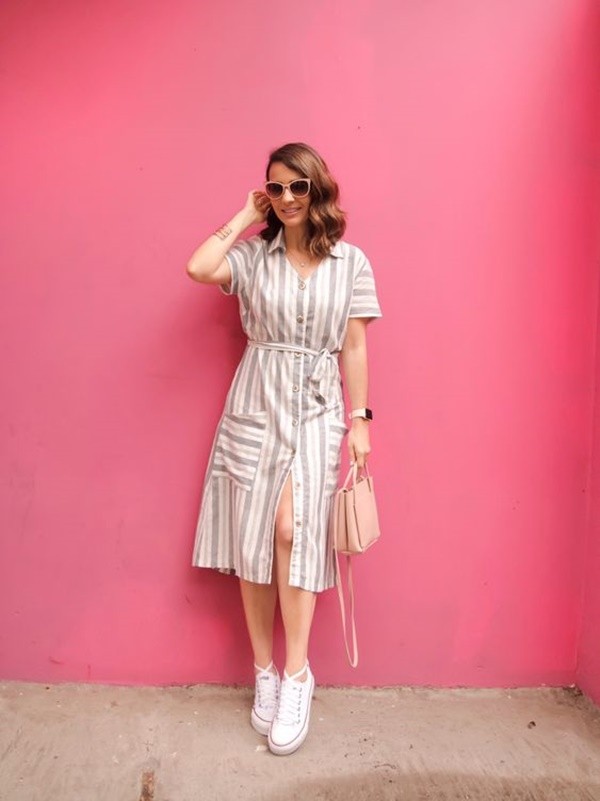 Don't you think as a college student, it's important to dress maturely and appropriately? A classic white shirt is a simple, quick and adorable choice to be made to look chic for hot college days. If, however, getting ready for the office during this season seems like a problem, we have the solution here- choose any of the undermentioned Perfect Spring Office Attires For Women and dazzle like a diva even at your workplace.
Duster Coats
Well! Invest in a duster coat that you can easily carry from work to home and seems to be perfect for all occasions. Undoubtedly, duster jackets are perfect for layering and can be nicely paired with any outfit.
Black Pants
Everyone's favorite! Black paint is another classic clothing item that every girl needs in her closet to look highly standardized. The fit and style of the black pants will definitely give you an effortlessly chic look.
A Trusty Blouse
Another must-have on the list is a silk blouse, available in different hues like – light grey, white dark brown or camel. It's an ideal statement piece and can be effortlessly styled for both work and enjoyment with friends.
A Collection Of Simple T-Shirts
Stop incorporating a bunch of tight tank tops. All you need to accessorize is a few t-shirts in dark and solid colors. Remember, tees can be found almost everywhere, from college to high-street fashion.
Parallel Dress
Another quick and easy item that creates a strong impression on the minds of people around you is styling loose parallels. This outfit is perfect for both casual and formal get together. Add bright colored lipstick or a unique pair of sunglasses for an extra pop.

No matter, trends come and go – the items mentioned above are classics pieces that you can rock anywhere, anytime. If you do not have all ten, no worries at all! Having some of these clothing items that every girl needs in her closet is also a good starting point. Hurray! There's just one thing you must keep in mind – always try to find new ways to put your own favorite outfit idea into work and pair them appropriately with everything else you own. If you love Korean fashion and the way how Koreans carry off their clothes, then check out these Exotic Korean Street Fashion Outfit Ideas for some serious inspiration.