Summer is here and so as the style challenge for you. You have to be cool in transport; you need to wear covering attire to sit in an air conditioner for hours and yes you also have to be perfect with the office to wear rules. How can you manage all these challenges and come up with the perfect work outfit? Here is the guide for Classy Work Outfit Ideas For This Summer you can try on. You can beat the heat and also maintain your style statement with the entire summer wear rules. Also, here are some casual work outfit ideas for summer. Have a look-
Classy Work Outfit Ideas For This Summer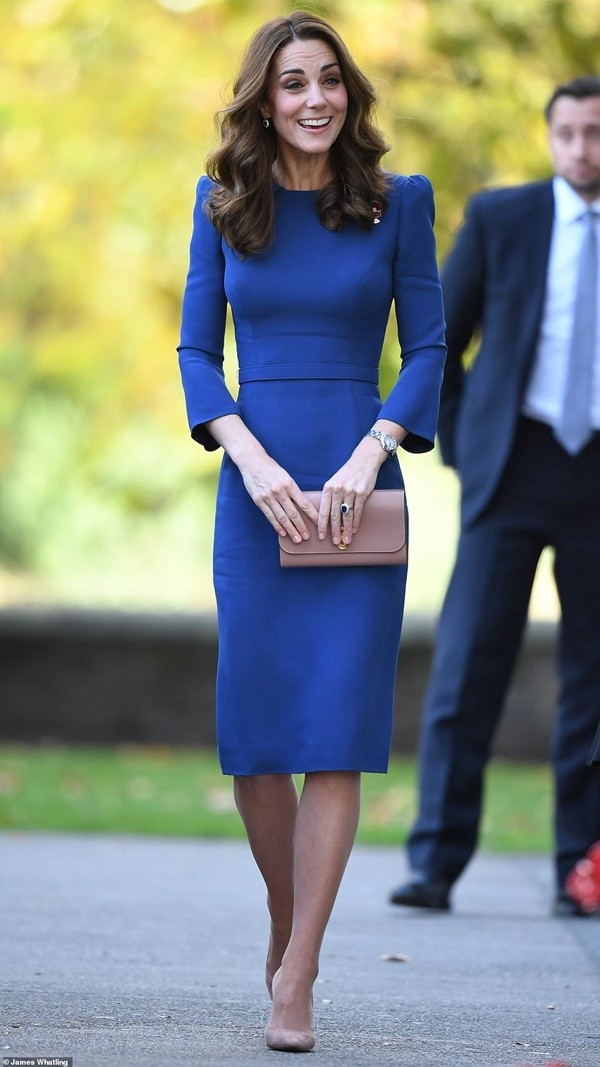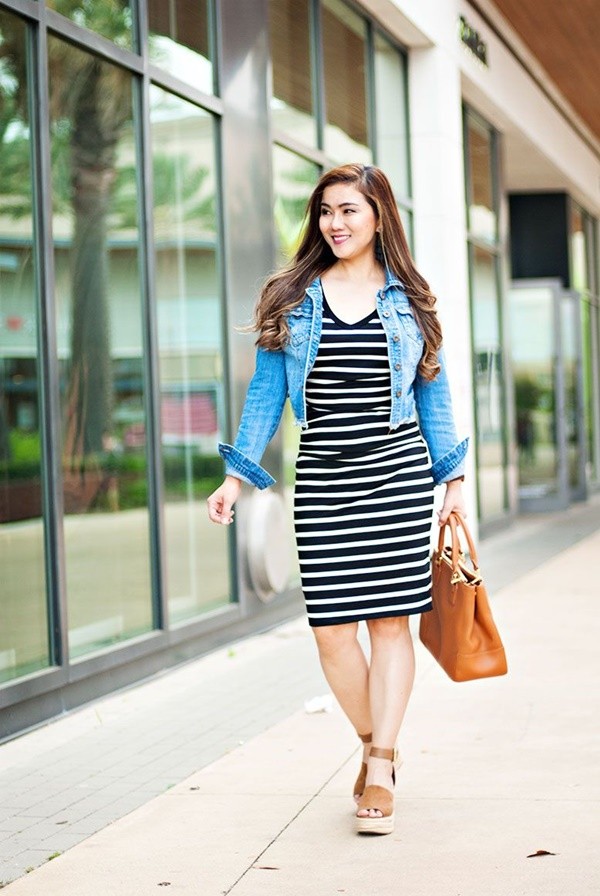 Sexy Knee Length Skirt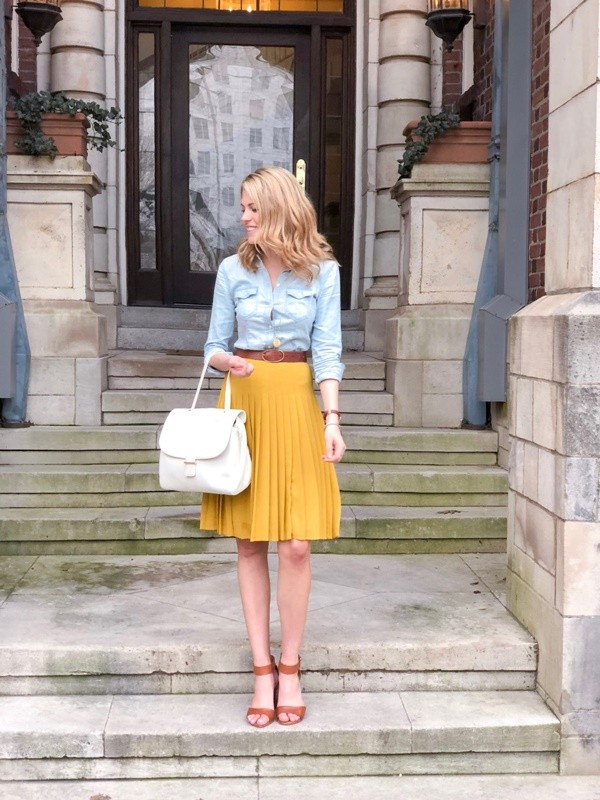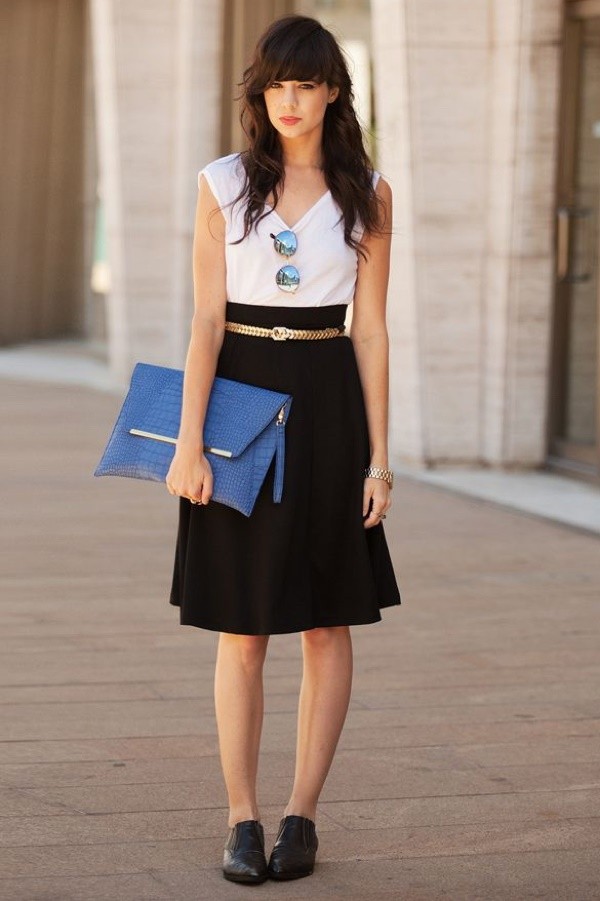 You can win the crown of sexiest at office function with such an exotic work outfit. This outfit idea fits in the workwear rules perfectly and also add sexy look to your personality. Wear a tank top over a knee-length skirt, tuck it in and complete your outfit with metallic heels.
Colorful Casual Chinos
Are you up for a casual outfit at your workplace? Then rock the summer vibes with casual colorful chinos and a white tee. You can finish this casual work outfit for summer with sneakers as sneakers are trending regardless of the season. This is one among most comfortable Classy Work Outfit Ideas For This Summer.
Blazer On Skirt
Whenever you need to rush for a board meeting or an important conference, you can choose a nude skirt and pair a lightweight top with it. This work outfit becomes a professional outfit when you layer a breathable stripped blazer over it. It's a statement look with minimal efforts.
Cute Girlish Dress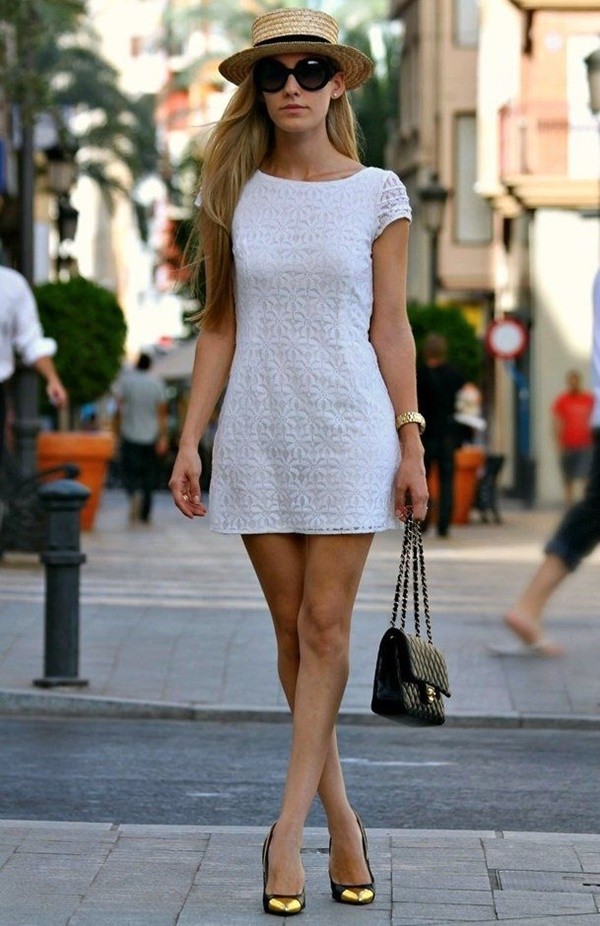 Summers outfit can never be perfect without white in it and you have got a chance to wear a cute feminine white dress at your work. This girlish dress is flawless which demands a light neckpiece only to accessorize it. You must choose a lightweight fabric of this white dress so that it will be a breathable whole day. Here's the world's top summer street style looks for the inspiration of girls for both everyday and official look.
The Pleated Pants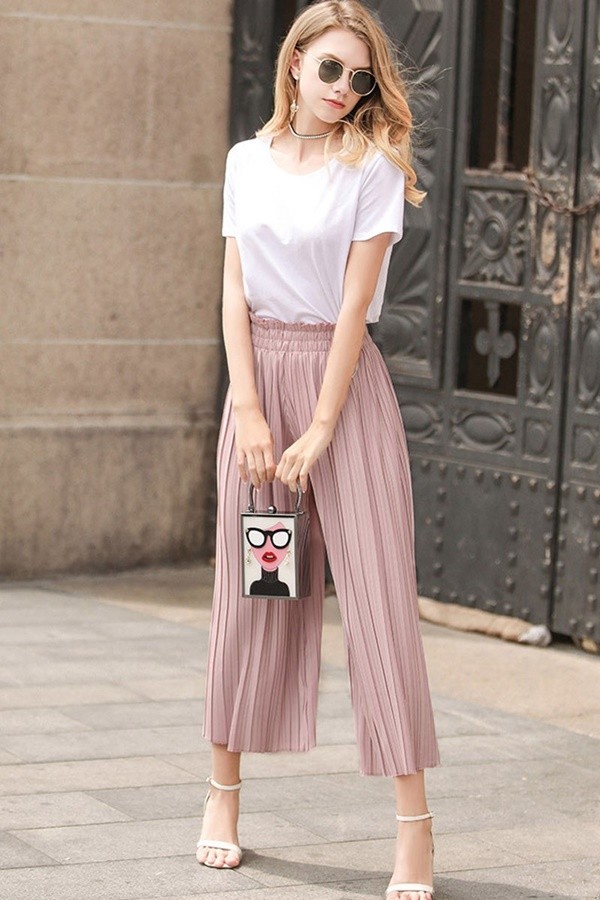 Plated pants are the most recommended work outfit that goes for the summer work outfit too. You can have a plaid shirt over a colored plated pant as a formal outfit. It is comfortable and keeps you up for work for long work hours. It also makes you presentable and attractive.
Versatile Shirtdress
Shirtdresses must get their place in the list of Classy Work Outfit Ideas For This Summer. You can put on a shirt dress and broad waist belt will finish your work outfit. You can also team up a casual blazer if need to layer. A sling bag and pumps will give the finishing touch. Also, here we have some Cute Day Drinking Outfit Ideas For A Warm Day. Check out-
Bright Printed Dress
As you need to face a whole lazy summer day in your work outfit, you can add energy to your boring workday with a bright dress. Choose a printed dress that gives the charm you desire in a work outfit. Let this little bright and colorful dress give you the sunshine.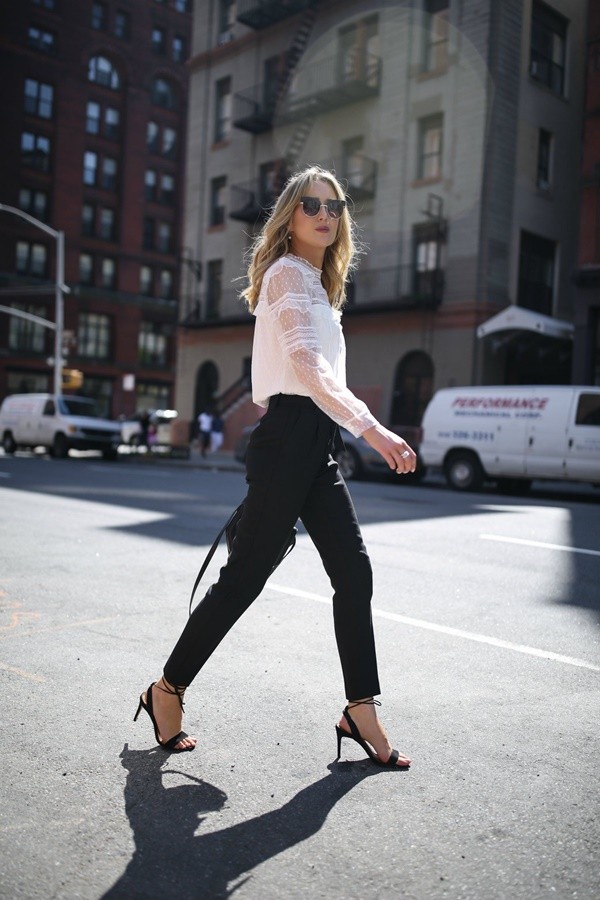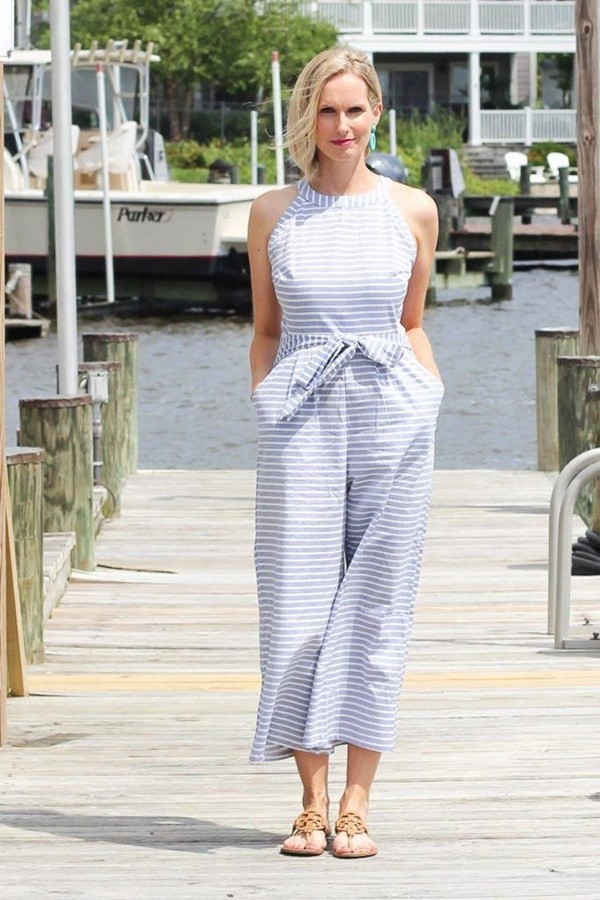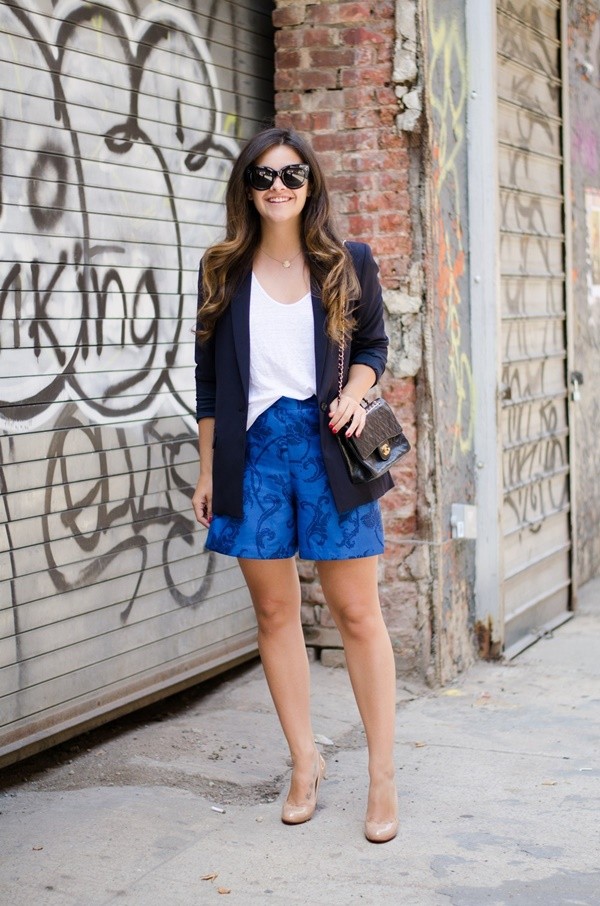 the above Classy Work Outfit Ideas For This Summer are flawless to inspire all your colleagues. These work outfits will suit you regardless of your profession. It will enhance your comfort level and thus the confidence in you. Also, here we present some Stunning Summer Outfits With Sneakers. Now you can get ready in no time as you don't have to waste your time in choosing the perfect attire of work. Be impressive and attractive at your work wearing these summer work outfits handpicked for you. Say bye to all your summer outfit worries and adopt the style listed above. These will surely go amazingly well and help you showcase your personality.