Middle parts are making a comeback. The side part is quickly becoming an out of touch hairstyle according to Gen Z and all of us are simply trying to keep up. If you're feeling the pressure to make the switch or already have taken the leap, there is some weight behind Gen Z's push. 
The middle part is a hairstyle that flatters most people and can be quite versatile. Even if you haven't felt the pressure, it is worth a thought to see if a center part is your new look. I was also a die hard side part gal, even to the point where my part might have reached into a full on combover at times, so when middle parts became a trend, I was not a fan. However, I have fallen in love with my middle part and can't imagine going back. 
New hair can be an exciting but nervous change, but don't worry. I've got you covered. I went through the awkward learning phase so that you don't have to! Here are 15 fun and easy hairstyles that will shut up all the Gen Z's side part shaming. 
1. All Natural
While this is an obvious choice, it is still an option that should not be overlooked. Whether you choose layers or a blunt center parting hairstyle, sticking to the natural look is a great choice. However, one thing I learned with my middle part, is there might be a bit more styling involved to get the bouncy, luscious look that the middle part accentuates. 
Blow drying your bangs or front pieces will make the world of difference rocking the natural look. Dry shampoo can also help if your hair has less body in it. 
2. Curls 
Whether you have natural curls or not, curls elevate a look every. Depending on your style and hair type, the curls will vary. For natural curly girls, you might benefit from getting a layered cut to elevate your curls and keep the middle part from looking flat. Don't be afraid to shake it up and add some short layers. 
For non natural curly girls, wavy, bouncy, or traditional curling iron curls are all great options for the middle part. Be sure, though, that whatever style BRUSH THOSE CURLS OUT. It is 2021 ladies, we are brushing out our curls.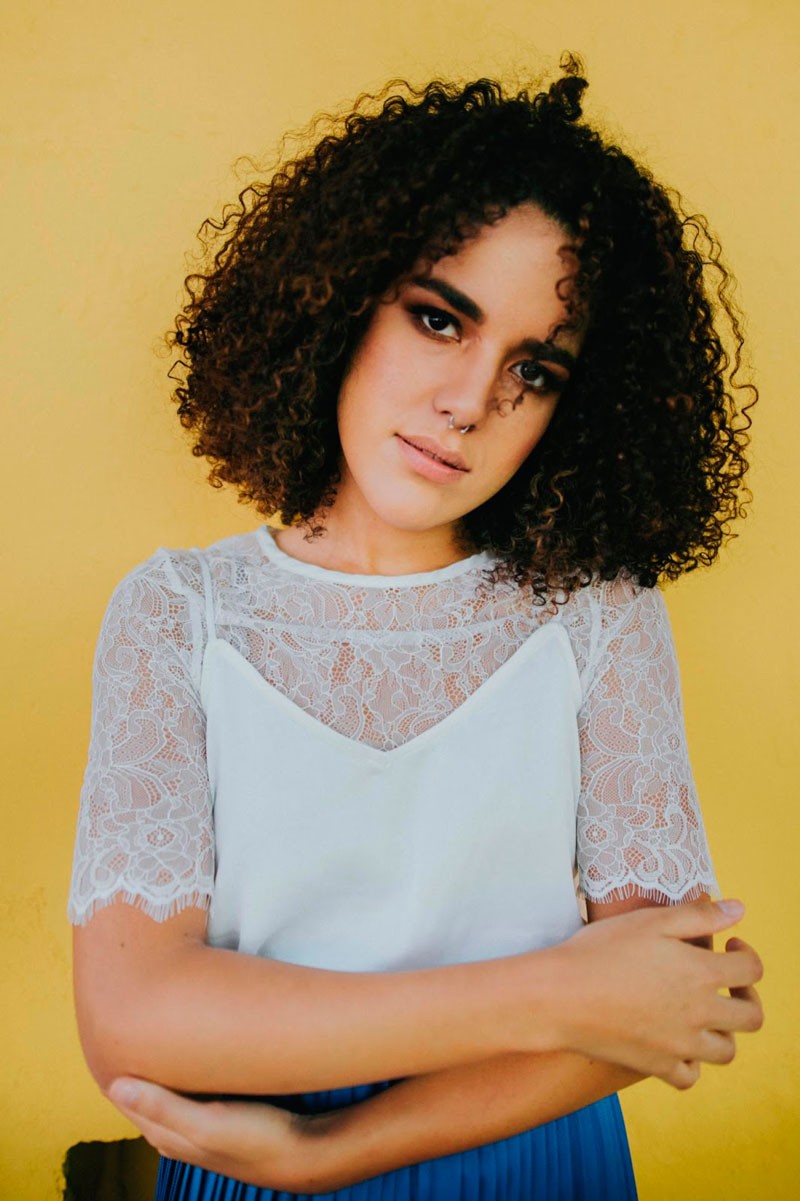 3. Half Up with Face Framing
There are tons of ways to accomplish this half up half down, but the key is to frame your face. 
I have a rounder face, so pulling my hair up away from my face has always been a no go. Face framing is your best friend. Whether it is short hair framing your face or longer pieces, face framing elevates the look and keeps your middle part trendy and fresh. We're here to show those Gen Zs remember? 
4. Ponytail with Face Framing
Ponytails can be straight, curly, or natural, but whichever way you choose, commit to the look. That is the key to making it work. Commit. Also, get a good ponytail holder, because no one likes a loose ponytail at the end of a long night. And don't forget to pull down those extra pieces. 
5. Clip
Another trendy style that is making its comeback from the 90s is the clip hairstyle. This might take some practice, and each length of hair will have different methods. My hair is medium to long, and the best method I've found is twisting your hair and looping it upside down. For shorter hair, twisting your hair and leaving it out at the top will also work. 
Be careful to buy a claw clip that is durable, for those with thick hair like myself, it can be a pain redoing your hair when the clip won't hold. 
6. Half Up Clip
A very similar hairstyle to the full clip trend, a half up clip is a fun and quick look that the middle part claims over side part hairstyles. The biggest difference between the two, is be careful not to use too big of a claw clip for half up. Since you're only holding up half of your hair, too big of a clip will make for another frustrating hairstyle. I have a clip for both hairstyles: a large and small size.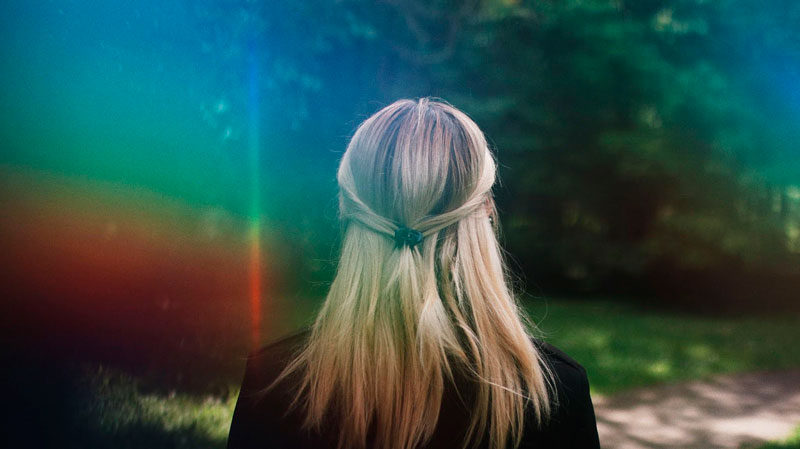 7. Braids
Yet another versatile hairstyle. Depending on your braiding skills and time you have, your braids can range from simple three strand pigtails or  tight french braids. Whichever sounds more appealing to you, pulling out a few pieces to frame your face (see a pattern here) will elevate and make for a classier braid look. 
8. Single Braid
Single braids can be a quick fix for a bad hair day. I like to stick to a low ponytail and a simple three strand braid. And ofcourse, can't forget the face framing. Make sure with this style to pull your pieces to create some volume and not to braid too tight. We might reference some 90s looks, but we don't want to look like we popped right of them. 
9. Bubble Braids
If you are not big on new trends or taking lots of time and effort, don't check out just yet. All you need for a bubble braid look are small elastics and the ability to make small ponytails. Simply start with two small ponytails, grab a second batch of hair for a second pony and include the first. Keep going until you're done! Be sure to pull out the bubbles to create some volume. 
10. Half Up Bubble Braids
Again, a bit of the same idea, but for those with very little time looking to try something new, half up bubble braids are a quick and unique style that mask oily hair day for a trendy hair day. Add some texture to the bubble braids. That is the ticket to this effortless look. 
11. Sleek Bun
A sleek bun is an easy look that looks much more expensive and time consuming than it is. Pull your hair into a low bun, add some gel to keep it pulled back without flyaways, and voila. This is perfect for special events or date nights where you need a classy style. 
12. Sleek Behind Ear
An even simpler sleek look is to keep your hair down and pull behind your ear. Grab some bobby pins and gel to keep your hair pulled back and you are ready for a night out. The key to this look is to have your hair straightened. This is a great hairstyle for ladies with a blunt middle part style.
13. Double Buns
A fun and fresh look by itself or paired with a hat, double buns are an easy look that freshens up the average messy bun. Pull some piece down in the front and you are all set. 
14. Half Up Bun
Similar to a few other styles, half up buns are fun and quick. Be sure to keep your hair part while pulling up your bun and you've got a fresh take on the bad hair day fix. 
15. Twist
Lastly, twists are a fun and trendy look that I have been utilizing for years. If you are not good at braids, twists are the fake braid. Simply twist your hair back into a bun or pony, and you're ready to head out the door. 
Final Thoughts
So there you have it. My top 15 middle parting styles. Hopefully this eased some stress over how to style your new look or maybe convinced you to join the middle part club. Regardless, don't be afraid to venture out in your hairstyles! You'd be surprised how much you might like them.