5 Best Semi-Permanent Hair Colors for 2022 Reviewed
Whether you're scrolling on Instagram or just watching television, you almost always see people with brightly colored hair. While it's expensive to get your hair professionally colored, there's a simple solution to this problem: semi-permanent color. This semi-permanent option is different from permanent color because it doesn't break into the cortex of your hair the way permanent colors do. Semi-permanent hair dye is perfect for those looking to add a pop of color to their style or even cover up gray hair without the commitment. 
One of the key differences between the two versions of hair color is longevity. Permanent hair dye can last for weeks and even months, but the semi-permanent dye doesn't have the same lasting power. It also fades out little-by-little every time you wash it, and you can almost guarantee that it will be gone after about 20 washes. Because there are so many options in the drugstore for semi-permanent hair dye, it can be hard to choose the best one. Keep reading to see the guidelines for finding the best hair color for your style.
TOP 5 Semi-Permanent Hair Colors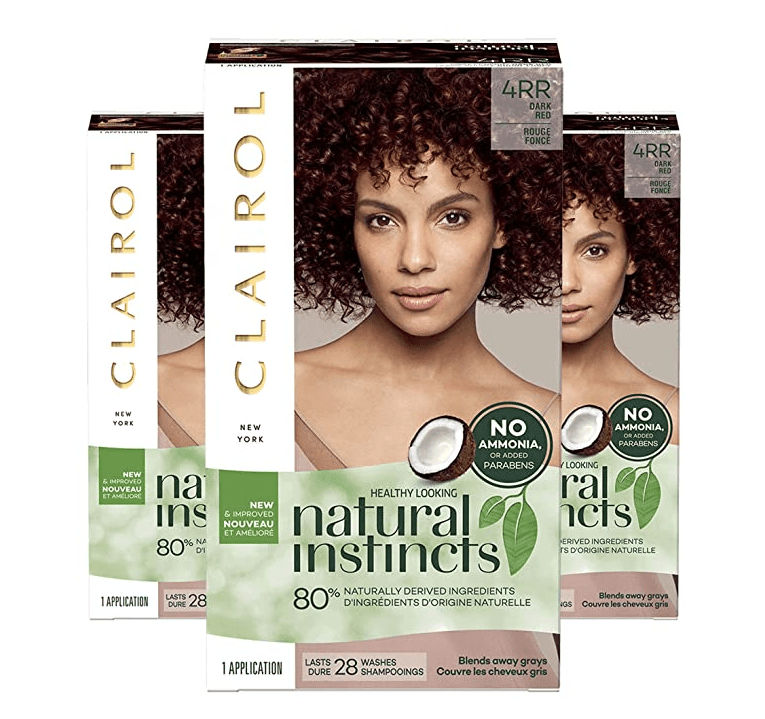 1. Clairol Natural Instincts Semi-Permanent Hair Color
Pros
– Made with 80% natural ingredients, such as coconut oil and aloe vera

– Developed for all hair types

– No added parabens or ammonia

– Keeps up to 28 washes

– Made to help blend gray hairs

– Takes only 20 minutes to develop

– The Clairol Natural Instincts line has 37 colors

– Dermatologically tested

– Available in a 3 pack
Cons
– The Clairol Natural Instincts is for boosting natural color and shine only. There are no unnatural color products in the line.

– The use of black henna tattoos may increase an individual's risk of allergy.
The Clairol Natural Instincts Semi-Permanent Hair Color in Sweet Cherry is the perfect product for those who want to give their hair a boost. The product line is made from 80% naturally derived ingredients, including aloe vera and coconut oil. The creme formula acts as a conditioner that's suitable for all hair types.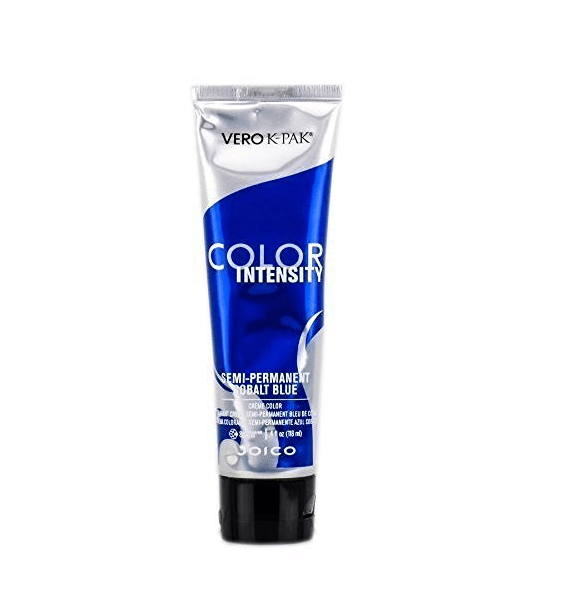 2. Joico Intensity Semi Permanent Hair Color
Pros
– Intense color

– Professional formula

– Vivid shades with amazing color payoff

– An ultimate vibrancy that lasts

– Guaranteed healthier-looking hair after every color service

– On-trend

– No developer required

– Super conditioning

– Comes off skin easily
Cons
– Wear gloves to avoid staining your hands

– Most vibrant results show on lighter hair

– Can stain your shower/bath/towels
Are you the sort of person that gets bored easily, can never decide on a hair color or just wants to try something out before making a permanent decision? Well, guys and gals, look no further than the Joico Vero K-Pak's semi-permanent cobalt blue hair color.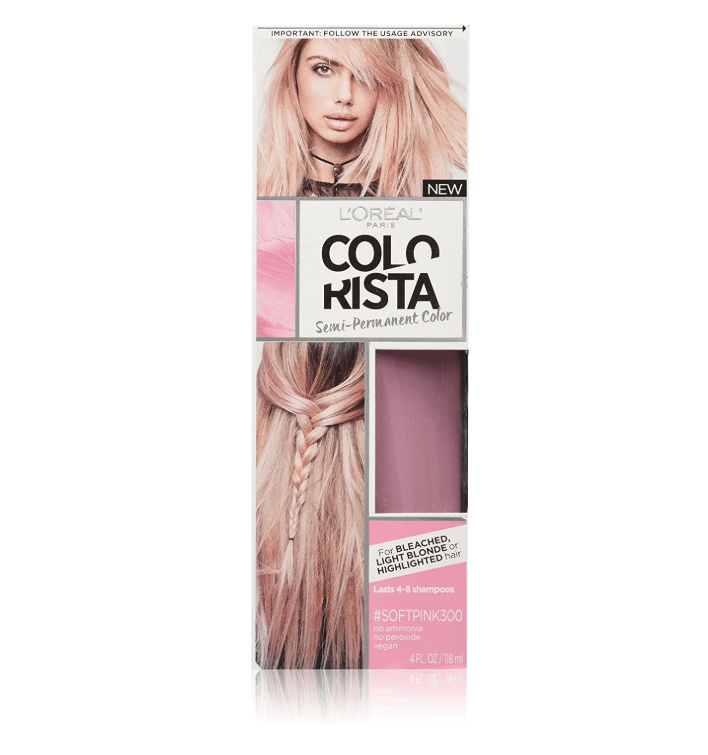 3. L'Oréal Paris Colorista Semi-Permanent Hair Color
Pros
– Inexpensive

– Many different colors

– Quick and easy to apply

– Vegan formulas with no ammonia or peroxide
Cons
– Stays in some hair longer than expected

– Produces an undesirable color in some hair
Sometimes, we just want to spice up our looks for a bit without making a permanent change. Colorista semi permanent hair color from LO'real provides precisely that for your hair. This easy to use dye will give your blonde locks a pop of color for a limited amount of time to make things a bit more exciting. It's perfect for parties, festivals, or just testing out a change before using permanent color!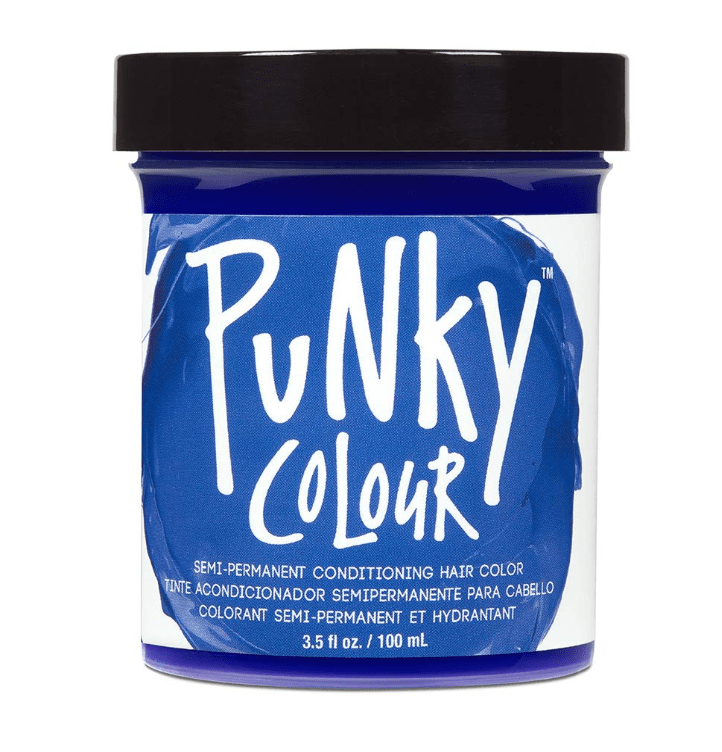 4. Punky Colour Semi-Permanent Hair Color
Pros
– Color remains vibrant for several weeks

– Has a great smell

– Makes hair feel soft

– Easy to apply

– Leaves no lasting damage

– Vegan
Cons
– Can transfer to clothing and shower/tub area used for dyeing

– Color tones don't show up as vividly on darker hair tones

– Requires a lot of product
Semi-permanent hair color is a fun way to shake up your normal beauty routine. With Punky Colours hair dye, anyone can jazz up their hair!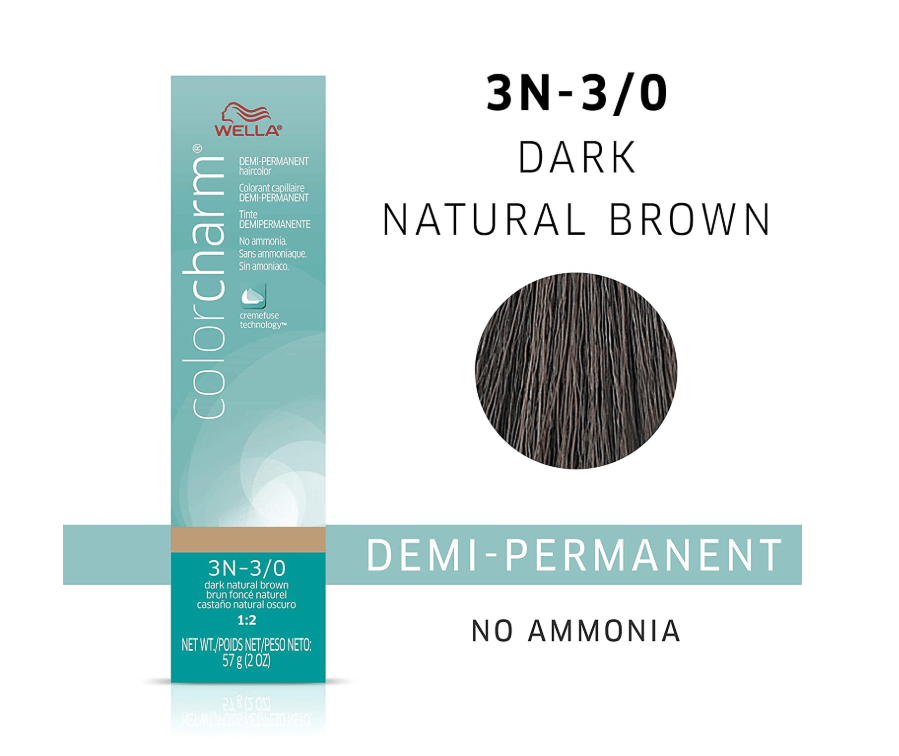 5. Wella Color Semi Permanent Hair Color
Pros
– Free from ammonia

– Long-lasting results

– Adds gloss as well as color

– Light floral fragrance
Cons
– You also need to buy a developer

– The color is darker than some reviewers expected

– Can be difficult to get hold of in stores
Wella hair color is some of the most established on the market. The company has provided hair products and services for over 130 years, and has been first to the table with various innovations from plant-based color, to opalescent (metallic) shades, to ammonia-free hair dyes.
What to look for when buying Semi-Permanent Hair Colors
What to Consider when Choosing a Semi-Permanent Hair Color

 

Picking the best temporary hair color isn't as easy as choosing your favorite shade from the shelf. Here are some of the most important factors to consider: 

- Harshness.

When choosing a hair color, you should always choose the one with the least amount of harsh chemicals as possible. When you use certain chemicals such as ammonia in your hair, you can risk drying it out or even worse. Always select the most gentle product by getting one with conditioning properties, which can counteract any damage from the dye. If you want to start dying your hair regularly, you should take the harshness of your hair dye seriously.

- Color.

Depending on the brand of dye and the color, not all options will give you the same color payoff. If you choose the wrong dye, you could risk getting ugly yellow hair over the beautiful blonde shade you wanted. Remember that bright colors such as red and blue are more likely to be dull, but every semi-permanent color will fade over time. Just make sure you'll like whatever color your hair fades into.

- The Ease of Use.

Since you're coloring your hair at home and not receiving professional help, it's essential to make sure the instructions are precise and easy to follow. If the instructions are too complicated, you could mess something up, which is not a risk to take when it comes to your hair.

- Bleeding.

The truth is that all semi-permanent hair colors will bleed once your hair is wet. This is because semi-permanent dye only covers the outer portion of your hair and doesn't reach the inner shaft. However, some brands have colors that bleed more than others, so you should always choose the one that bleeds as little as possible.

- Longevity.

A lot of semi-permanent hair colors last for around a month. However, this time varies depending on the brand and color. Some dyes might be meant to last a week, while others can last for over a month. The longevity of the color depends on how much you wash your hair. However, it mostly depends on the quality of the hair dye. Have a shop around and read reviews.

 

Color Options

 

Whether you're looking for the perfect natural brown color or a fun pink shade, semi-permanent hair dyes can give you every option. Some brands of hair dye, like the Clairol Natural Instincts semi-permanent dye, have colors ranging from a rich, dark red to a deep brown and the blackest black. With this color, you can achieve shiny hair, so you're looking healthy and radiant. Referring to semi-permanent hair color reviews may help in picking the best color for your style. 

For those that like bright, unnatural colors in their hair, the L'oreal Paris Colorista semi-permanent dyes have every shade. Pink, indigo, blue, and even peach are only some of the options. When dying your hair a crazy color, the best temporary hair colors have the least amount of bleeding. By picking the best brand, you can do your pink hair some justice! 

Ingredients 

When coloring your hair with semi-permanent dye, ingredients are crucial to ensure it stays healthy. You should choose a color that has been formulated without any harsh chemicals, like Wella's Color Charm dye that doesn't include any ammonia. Ammonia can cause your hair to be unhealthy and brittle because of the damage it causes to the hair cuticles. When searching through different hair dyes, here are some other questionable ingredients to avoid: 

- Peroxide

- P-phenylenediamine

- Diaminobenzene 

The ingredients listed above are known to cause some severe health issues like eye and lung irritation or even chemical burns. If you're not careful with the dye, you can also suffer other injuries like blistering on the scalp and hair loss or breakage. When it comes to your hair, avoid any risks by buying products only with the highest quality ingredients. 

How Long Does Semi-Permanent Color Last?

 

Depending on the brand of dye and the ingredients used, semi-permanent hair color can last anywhere between a week to a month. This is why semi-permanent hair color is so popular; people get to try whatever hair color they want without any significant commitment. If you continue to fall in love with the same hair color, you can always use dye to touch up your style. 

Another factor that can change the longevity of color is the tone. Many colors will wash out by the six-week mark, but blue and green hues are known to last even longer sometimes. If you use a color-protecting shampoo and conditioner as well as a color-protecting primer, you can stretch the length of your color. The higher quality dye you use and the better brand of shampoo and conditioner you use, the longer your color will last. For example, Joico's Vero K-Pak Intensity semi-permanent color has both fantastic color payoff and the ability to endure. 

How to Use Semi-Permanent Color

 

There are so many brands of semi-permanent color on the market, so it's essential to read the instructions thoroughly for your specific box of dye. Remember always to assess the condition of your hair before you start. If your hair is brittle or weak and breaks off easily, you shouldn't be coloring your hair. Over time, using a deep conditioner and other similar treatments should strengthen your hair enough to dye it. 

If you're wondering how to use semi-permanent hair color, you should make sure you're wearing gloves when you color your hair. When using different brands of semi-permanent colors, you should also always perform a strand test. This test ensures that you don't have any allergic reactions to the color. It's also a good idea to get rid of any oils, gels, or product build-up before dying. 

By separating your hair into smaller margins and ensuring you thoroughly coat every piece of hair, you can then allow the color to set. You should refer to the box for time recommendations. After applying the plastic cap and letting the color set, you should rinse your hair thoroughly, or until the water runs clear. Once you blow-dry or style or your hair, make sure you reapply the semi-permanent dye once the tone starts to fade.